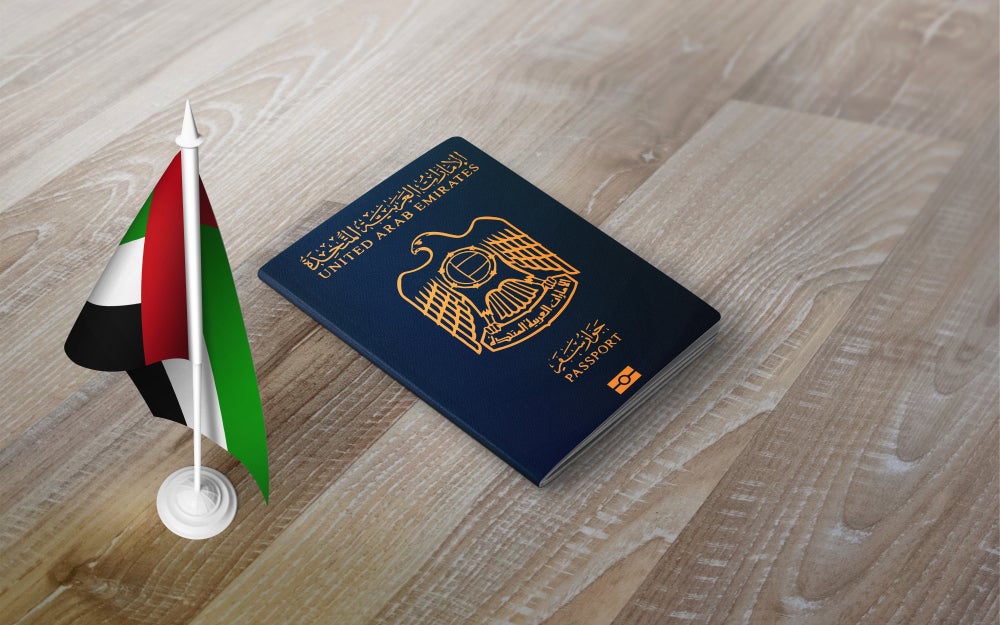 David Denison began his career as an academic before moving into hedge fund management as a quant in the early 2000s. By 2015, he was part of a London-based team that established Florin Court Capital, a hedge fund within Brummer & Partners.
In 2021, the management team of Florin Court Capital sought to open its first overseas office, given the time zone challenges of trading with Asian financial centres such as Singapore and South Korea from the UK.
"We are a systematic fund," says Denison, who is the hedge fund's deputy chief investment officer (CIO). "So, when you are checking the data, it is not just that the trader must trade at 5:30am, but you need the processes all checked and ready to go live at 4:30am. It just makes sense to have another office further east."
While the firm had considered Singapore, previous trips to Abu Dhabi to speak to investors had turned the heads of senior management.
"[Abu Dhabi] is a great place to be," says Denison. "The winters are fantastic and I think it is a little bit less stressful than London."
While registering Florin Court Capital as a limited liability partnership in the Abu Dhabi Global Market financial free zone in mid-2021, Denison and Douglas Greenig, the firm's CEO and CIO, were offered the chance to apply for United Arab Emirates (UAE) golden visas.
Golden visa schemes, whereby residency is offered to individuals in exchange for investment in a country, are increasingly popular with governments around the world. The UAE introduced its golden visa scheme in 2019.
"The biggest benefit of the golden visa is that there is a lot of certainty," says Denison. "You know you have got a visa for ten years, which is great. It means you can get a long-term rental contract with the security of knowing you will be there the whole time, or you could buy a house, or invest in the area without any concerns."
Denison was impressed by how "relatively painless" the visa process was, in comparison to other countries, and within three weeks he and Greenig had their golden visas.
Denison now intends to spend as much as ten months of each year in Abu Dhabi. The business already employs eight people in the emirate and that could increase to as many as 15, which would make it a larger workforce than in its London office.
The purpose of golden visa schemes
Golden visas and golden passports, which offer citizenship rather than residency in exchange for investment, are offered by countries around the world. The OECD has identified more than 100 countries that offer some form of residency for investment.
Following the Covid-19 pandemic, countries have sought ways to increase foreign direct investment (FDI) given the decline in cross-border investment volumes globally. Golden visas are seen as a tool to boost FDI, with entrepreneurs and business owners assumed to be more likely to set up companies in a country where they have a right to reside.
Residency and citizenship by investment are also highly controversial however, being linked to money laundering and corruption in parts of the world. The UK government scrapped its own golden visa scheme as a result of Russia's war with Ukraine given the high volumes of Russians who had used the scheme.
However, while some countries, particularly in Europe, are turning away from this FDI tool, the UAE is expanding its own scheme. In 2021, it introduced golden passports for the first time, a major departure from previous policy that had made it very difficult for non-Emirati to become citizens. In September 2022, it will also expand the eligibility for golden visas.
The scheme is now open to investors, entrepreneurs, scientists, outstanding students and highly skilled professionals across all sectors. The salary thresholds have been reduced for applicants, and the restriction on the maximum duration of stay outside of the UAE to retain residency has been removed.
Abdulla Abdul Aziz Al Shamsi, acting director-general of Abu Dhabi Investment Office (ADIO), told Investment Monitor that the UAE's golden visa programme is "opening a pathway for more businesses and entrepreneurs to pursue high-growth opportunity in a world-class innovation ecosystem".
Al Shamsi says the new visa rules are "in line with Abu Dhabi's diversification strategy to grow the private sector and attract foreign investment".
Do golden visas work?
Although golden visas have been a popular tool for investment promotion, there is debate around how effective they are at attracting FDI.
Research by Kristin Surak of the London School of Economics found that residence by investment schemes raised €3bn for EU countries in 2020, while the UK raised €2.2bn through golden visas that year.
Her research found that countries tend to start these programme following economic declines or crises. In Latvia and Portugal the schemes have been responsible for 10% of FDI over time, and 7% in Greece, "yet, put into perspective, the numbers are less eye-catching", Surak states in her published report.
"FDI is only a small proportion of the overall economy," she says. "And, indeed, in none of the countries do programme revenues bring in more than 0.3% of GDP."
In Ireland, where FDI represents 14% of GDP, golden visas account for just 0.32% of that total, according to Surak's research.
The UAE achieved strong FDI volumes in recent years despite Covid-related disruptions, yet a boost in FDI numbers may not be its only objective for golden visas. The country is investing heavily in diversifying its economy as it seeks to reduce its economic reliance on hydrocarbons.
"This move complements many recent initiatives that contribute to making Abu Dhabi one of the best places in the world to do business," says Al Shamsi. "From programmes such as the golden visa that improve access to talent and opportunities, to the recent reduction of business set-up costs and requirements, the emirate has set its sights on nurturing the best ideas and brightest minds."
The UAE is working to make Dubai a hub for start-ups and venture capital, while supporting emerging financial and technology markets such as blockchain and cryptocurrencies. Abu Dhabi, meanwhile, is investing heavily in sectors such as medtech and AgTech.
To achieve this goal, attracting the right talent will be as important as attracting volumes of investment. For Denison, it is clear that setting up a company is not the only contribution his residency will bring to the UAE.
"It is important for us to contribute to the local economy," says Denison. "Doug and I both have PhDs, so we are reaching out to the universities here to help with their summer internships programmes and give guest lectures. That is important to us and ADIO wants us to do that."
While many countries are turning away from golden visas, the UAE increasingly sees them as a vital tool for revolutionising its talent pool and diversifying its economy.