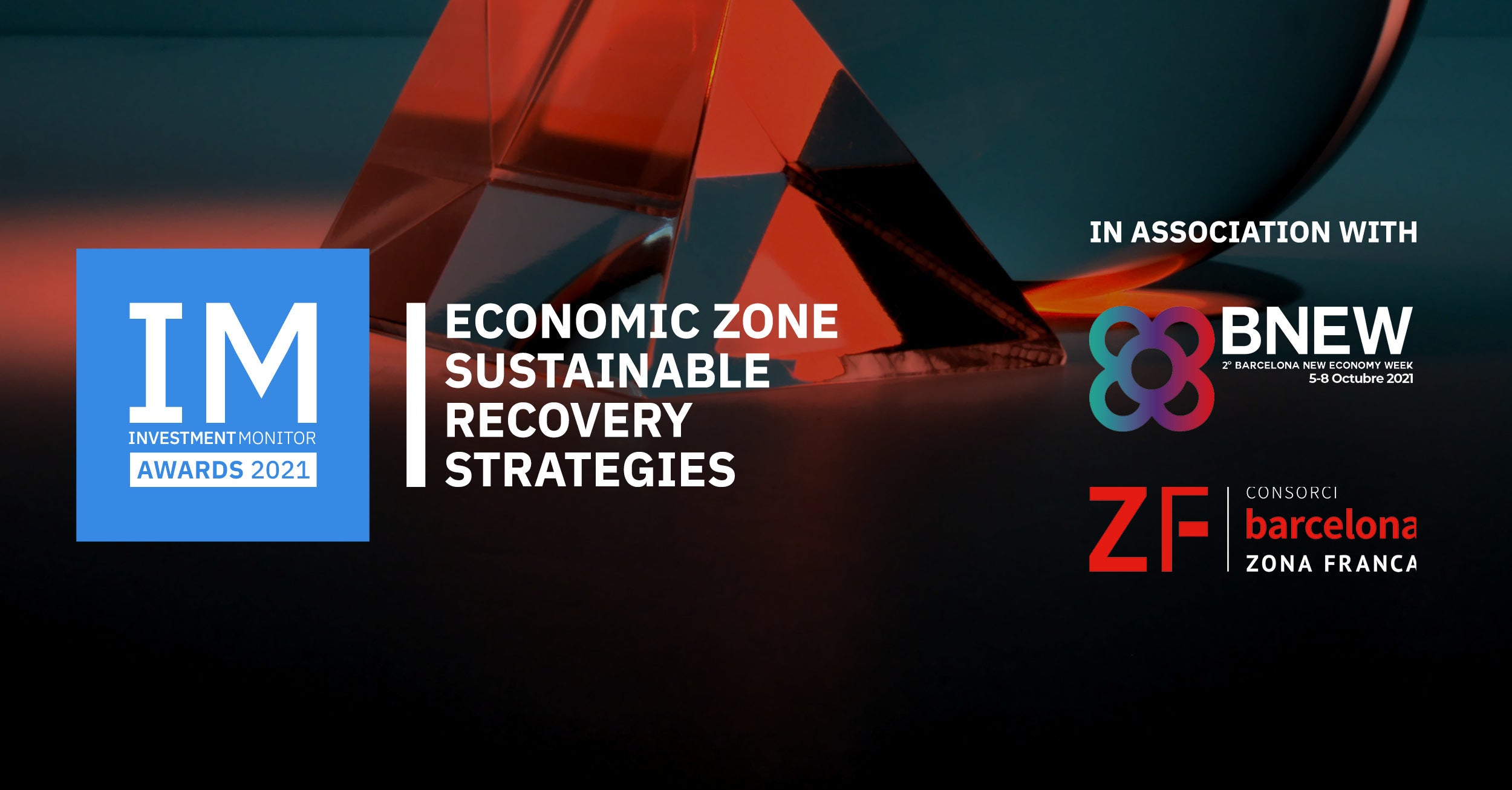 The deadline for Investment Monitor's first Economic Zone Sustainable Recovery Strategies Awards has been extended due to exceptional demand. The extended deadline is now Friday 2 July 2021. To participate, click here.
The Covid-19 pandemic has forced economic zones to adapt and innovate to attract new investment and retain existing business. Through the inaugural Economic Zones Sustainable Recovery Strategies Awards, Investment Monitor wants to recognise zones of all sizes and types that are putting in place policies geared towards recovery and resilience.
Why take part?
The awards are completely free of charge to participate in
The online survey is short, simple and designed to highlight your zone's expertise
Opportunity to win across several categories including digitalisation, aftercare and ESG (full list of award categories here)
Winners will be featured in an online report published on Investment Monitor in October
Winners will be recognised in a special ceremony during Barcelona New Economy Week
The awards are in association with Barcelona New Economy Week and Barcelona Zona Franca. For that reason, Barcelona Zona Franca will not be considered for any of the awards.
For more information, please contact Naomi Davies at naomi.davies@globaldata.com or 020 4540 7523