Tokyo, host city of the summer Olympics set to take place in July, is being put to the test as it attempts to pull off a major global event while much of the world is still in the grip of Covid-19. Already delayed by a year, the event has been scaled down massively, with the latest plans allowing for only domestic spectators to attend and more recent discussion of banning fans altogether. The Olympic Committee insists the games will go ahead, in some form, however.
In a sign of greater pessimism – and a potential harbinger – in late April the organisers of October's Tokyo Motor Show, JAMA, announced the cancellation of the event, deciding against even a virtual option. This is the first time the biennial motor show has been cancelled since it was first held in 1954. In 2019, the show attracted more than 1.3 million visitors. Akio Toyoda, chairman of JAMA and president of Toyota Motor Corporation, said in a statement: "We decided to cancel the auto show as it seems difficult to offer main programmes in a safe environment. The association had considered the possibility of holding the motor show online, but it wanted the event to be held physically."
How the MICE industry has fallen into the Covid trap
At a time when every industry faces a degree of uncertainty due to the ongoing pandemic, the scale of disruption – and potential destruction – of the meetings, incentives, conferences and exhibitions (known in shorthand as MICE) segment stands out.
The global events industry was valued at $1.1trn in 2019 and, pre-Covid, was expected to reach $1.6trn by 2028, according to Allied Market Research.
That was before Covid-19 brought live events to a sudden halt. By March 2020, the industry had already lost $16.5bn, according to UFI, the Global Association of the Exhibition Industry. In a survey at that time conducted by EventMB, 90% of event professionals reported that some or most of their business had disappeared, 2.75% were left unemployed and only 5% were minimally impacted. By November 2020, 52% of event professionals said they had lost income as a result of the pandemic, while 11% had been furloughed and 10% laid off, EventMB found.
Technology has been the only viable solution to overcoming the constraints caused by the pandemic. Covid-19 created a mad scramble by event planners to pivot to virtual formats. Nearly three-quarters of planners, or 74%, told EventMB they had become more proficient or much more proficient in tech as a result of the pandemic.
How well do you really know your competitors?
Access the most comprehensive Company Profiles on the market, powered by GlobalData. Save hours of research. Gain competitive edge.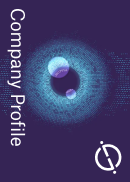 Company Profile – free sample
Thank you!
Your download email will arrive shortly
Not ready to buy yet? Download a free sample
We are confident about the unique quality of our Company Profiles. However, we want you to make the most beneficial decision for your business, so we offer a free sample that you can download by submitting the below form
By GlobalData
From virtual to hybrid
If 'virtual' was the key word for 2020, 'hybrid' is the zeitgeist for 2021. While many events will remain fully virtual for the remainder of this year, plans are also under way to host events that include a blend of in-person and virtual participants.
There was a trial period of such hybrid events in the fleeting moment between European lockdowns in late 2021. Having cancelled the main Mipim event scheduled for March 2020 in Cannes – an international property fair that typically attracts upwards of 20,000 delegates – organisers replaced it with a smaller, hybrid event in Paris in September 2020 with 1,500 in-person attendees and thousands more participating virtually. Forced to cancel the 2021 live Mipim event and take it virtual for a second year in a row, plans are now afoot to host a hybrid version in Cannes on 7–8 September 2021. "The pandemic has meant that we have had to adapt, with the safety of our clients, partners and staff always our top priority," said Mipim director Ronan Vaspart.
Cancellations, postponements and reformatting hit the bottom lines of event companies in a direct manner, of course, but they also have a substantial impact on global business in a broader scope. Events and exhibitions are – or were – places of deal-making, of networking, of direct marketing, of showcasing new products. It is difficult for virtual gatherings to replicate many of the benefits that made live events so popular, and such a lucrative business, in the first place. The change affects all industries, although reactions and adaptations have differed slightly. Here we take a look at the status of key events in a range of business sectors.
Apparel
With few opportunities for face-to-face meetings over the past year, online fashion shows, digital conferences and video tours have become the norm for the global apparel industry, but fabric fairs are proving more difficult to replicate in a virtual format. Not only do they play a key role when it comes to helping brands and designers to find materials, components and trend inspiration, there is also the key physical aspect of being able to touch, feel and handle fabrics in order to understand how they will hang, drape and fall on a finished garment.
That said, the industry has pulled out all the stops to develop new online sourcing hubs to help fill the void. Organisers of the Première Vision fabric fair launched an online Marketplace with more than 20,000 items – including fabrics, leathers, accessories, yarns and denim – and the ability to order samples or products by the metre. Messe Frankfurt has a new digital sourcing platform for its Apparel Sourcing, Avantex, Leatherworld, Texworld and Texworld Denim Paris fairs. Again there are virtual showroom and matchmaking services, with buyers able to build collections based on country, minimum quantities and certification. The Kingpins denim trade show is following suit, with the Kingpins Exchange where denim mills can present their collections to buyers in a digital showroom format.
Show organisers say they see these new platforms having a permanent presence once normal in-person events resume. Many had already been exploring ways to extend their relevance beyond the typical twice-yearly, five-day fair format. The new digital offerings provide an all-year-round way for fabric mills to showcase their collections – and one that comes with a much smaller carbon footprint.
Automotives
The international calendar of major set-piece motor shows was under threat even before the pandemic forced the cancellation of the Geneva Motor Show in the spring of 2020. Many car companies had already concluded there are better ways to spend their marketing budgets and the days when the big reveals of new models really were guaranteed to be exclusive are – in the world of social media and online leaks – long gone.
By November 2020, 52% of event professionals said they had lost income as a result of the pandemic, while 11% had been furloughed and 10% laid off.
Many manufacturers have opted to host virtual press launches or utilise online broadcasting platforms instead for new product launches. For example, in February, Mitsubishi Motors debuted its new flagship Outlander model to the world's press via Amazon live.
This year, Shanghai's motor show, held in April, was billed as an in-person event and a return to a semblance of normality. However, international visitors were largely absent and some news conferences were held via video link. Attendees were also required to show a QR code displaying their Covid-19-related health status and data on travel to high-risk areas.
Defence
The Covid-19 pandemic has forced the defence industry online, with almost all major defence events and air shows since March 2020 moving to virtual formats. While many companies in the sector have seen some benefits from the shift to remote working, there is a clear trend of defence firms wanting to get back to in-person events.
More recently the industry has taken some tentative steps back to business as usual. The United Arab Emirates' IDEX event went ahead in February 2021, for example, albeit with rigorous Covid testing regimes in place.
Looking ahead, one of the world's largest defence events, DSEI, is due to go ahead this September at London's ExCeL Centre, which is currently being used as a Covid-19 vaccination site. Its organisers are focusing on the live event; however, plans are under way to allow virtual access to conferences for would-be visitors who cannot enter the UK.
While some major defence events are set to proceed in a hybrid format, 2021's air show calendar, in Europe at least, is missing some of its biggest shows. Earlier in 2021 it was announced that both the Paris Air Show and the UK's Royal International Air Tattoo had been cancelled. The Air Tattoo organisers said there were 'simply too many risks' to go ahead.
Finance
During 2020, the world's biggest financial services events were either held virtually, cancelled all together, or postponed until 2021, and as Covid-19 continues to cause uncertainty, many events are altering their plans once again.
For instance, banking conference Sibos is opting to stay virtual for the second year in a row but hopes to return to a physical event in 2022. In a statement, the organisers of Sibos, Swift, said: "In light of Covid-19 restrictions, and after consulting widely with our customers and partners, Swift has taken the decision to keep Sibos a free, digital-only event for 2021 to ensure the safest and best possible experience for the global Sibos community."
Last year, PayExpo decided to postpone its main event until October 2021, hosting virtual events in the meantime. Its virtual events series, called PayExpo Digital, enables industry professionals to access on-demand webinars and discussions.
In contrast, some coordinators have made the decision that virtual events are not worth their time. In January, it was announced that Accountex London had been cancelled until 2022. Event director Zoe Lacey-Cooper said: "Although there are positive signs that large-scale events will be able to restart in the coming months, the current restrictions in place still pose a huge challenge to running Accountex London in May this year. As always, our priority is safety, and we feel that there are still too many issues in 2021 for us to be able to deliver the event."
On a more positive note, the coordinators of Money 20/20 are set to make bold moves, with plans to hold two in-person events towards the end of the year. The first live event will take place in September in Amsterdam, and a second will follow in Las Vegas during October. In June, there will also be a virtual event called MoneyFest, which will be available on demand.
Food
After the Covid-19 pandemic led to the cancellation of food industry trade shows worldwide during 2020, some turned to virtual events – albeit with mixed success.
Organisers have started to open their doors again this year, but principally in the Middle East and Asia, with Gulfood in Dubai and Foodex Tokyo among the shows that have taken place so far in 2021.
Some face-to-face events in Europe and North America are set to return this year, although, depending on the exhibition, there are restrictions on who can attend. The Summer Fancy Food event scheduled to take place in New York in September is limited to domestic exhibitors due to space restrictions at the venue.
However, Natural Products Expo West, a key trade show in the industry's diary, will again not physically take place in 2021. Held each March in Anaheim, Expo West was abruptly cancelled in 2020. This year, the event is being held in May – but virtually.
In Europe, one of the largest events set to take place this year – the Anuga trade show held biennially in Cologne – is still scheduled for October. However, a source says Anuga's organisers are being flexible on their contracts with exhibitors when it comes to postponement and cancellation, recognising the uncertainty still being wrought by the pandemic.
Across events that are taking place, a range of safety measures are being used, including wider aisles and rules on the maximum number of people allowed on stands.
In all, a year without trade shows in the industry may cause some food manufacturers to become more selective about the events they do attend when they resume. One UK manufacturer says the company may pick and choose which domestic exhibitions to attend moving forward after seeing little impact on business from not exhibiting at those shows in 2020.
There is, however, a desire among many in the industry to return to attending physical events in an industry that thrives on innovation, meeting clients and, of course, tasting food.
The role of a trade show in drumming up new business could be vital. Packaged food manufacturers, especially those that supply the retail sector, have been more insulated from the worst business impacts of the pandemic due to more consumers eating more of their meals at home.
However, others, with significant business through a food service sector all but closed down in many markets for months, will be keen to see a return to industry expos as part of their recovery plans for 2021 and beyond.
Healthcare
In the early days of the pandemic – with academics, medical societies and pharma companies alike struggling to feel out the shape of lockdowns as the pandemic unfolded – there was a rash of outright cancellations and suspensions in the healthcare industry, including venerable conferences such as the American Academy of Neurology's annual meeting in April, Digestive Disease Week in May and the American Medical Association's House of Delegates meeting in June. The cancellation of the Endocrine Society's ENDO 2020 conference in March 2020 marked only the third time the event had been called off in the society's 104-year history, with the previous two cancellations occurring during the Second World War.
Elements of the ENDO 2020 agenda were eventually retooled for ENDO Online 2020 in June, the largest virtual event in the society's history. The online conference drew an audience of more than 27,000 – an impressive bump on the 9,500 delegates who were expected to attend the physical gathering in San Francisco. The death and virtual rebirth of ENDO 2020 echoes the wider story of medical events' adaptation to Covid-19, with dozens of summits, conferences and symposia making the transition to virtual formats in 2020 and 2021.
To some extent the pandemic has simply accelerated an ongoing conversation around the merits of moving meetings online, but the experiences of the past year have also showcased the upsides of going digital – online presentations are well-suited to disseminating clinical and scientific information, the main purpose of medical meetings. Accessibility is another key benefit; accessing events through a simple online portal gives a chance to attend for clinicians and researchers – particularly those from developing countries – who might otherwise have been priced out by the cost of travel and accommodation. And, as a British Medical Journal comment piece reminded us last year, going online is also a crucial opportunity to cut the carbon cost of these events, even as the prospective delegate list widens.
Once Covid-19 is in the rear-view mirror, in-person events are likely to retain their position as the key staging grounds for industry networking and sowing the seeds of academic collaboration, although more advanced virtual meeting software may eventually bridge this gap. In any case, the core lesson learned from medical events' experiences in the past year is that no matter the circumstances, the science must go on – and with virtual gatherings proving themselves for all to see, even a pandemic can't interrupt the conversation for long.
Tech
Tech events remain plentiful and continue to be virtual on the whole. The big hitters of Microsoft, Google and Apple are continuing with their annual highlights online: Google dev conference I/O is back on the cards after its 2020 iteration was cancelled due to Covid; Apple has already hosted a headline-grabbing April event and has WWDC 2021 coming up in June. Security events such as RSA Conference are also in rude health.
A few major events have gone hybrid for 2021, mainly in Europe – Dutch Technology Week and MWC Barcelona, for example. In Asia, however, Taiwan's annual Computex event is remaining 100% virtual despite the country being open for business and relatively Covid-free.
Transport
Like other industries, transport events came to a halt when the Covid-19 pandemic began in March 2020. The sector quickly came up with ways to work around the lockdowns and travel restrictions by moving events to the virtual world.
The first quarter of 2021 saw the majority of events, such as Capital Link's Decarbonisation in Shipping Forum, take place online. Despite initial hopes, major events such as the European Business Aviation Convention and exhibition, which was slated to take place between 18 and 20 May in Geneva, was cancelled.
The International Transport Forum, the world's largest gathering of transport ministers, is set to go ahead as planned in May 2021 but online only, while the Electric and Hybrid Marine World Expo & Conference was moved to June 2022.
As 2021 progresses, events in all transport industries have taken on a hybrid form – having the event live but providing online platforms to enable attendees to participate remotely. In aviation, France Air Expo – one of Europe's biggest civil aviation exhibitions – will use this delivery format.
Where now for events?
As the pandemic rolls on, albeit with recovery in sight in some regions, safety remains the top concern for event organisers. Much hinges on the successful roll-out of vaccines, which has been patchy in a global sense. Ongoing travel restrictions are another huge barrier and are subject to change at short notice, making it difficult to do the kind of forward planning that is necessary for a live or hybrid event. The number of attendees, in any case, will be substantially smaller than in the past, and possibly for years to come.
Additional reporting by Leonie Barrie, Dean Best, Berenice Healey, Giacomo Lee, David Leggett, Chris Lo and Evie Rusman.