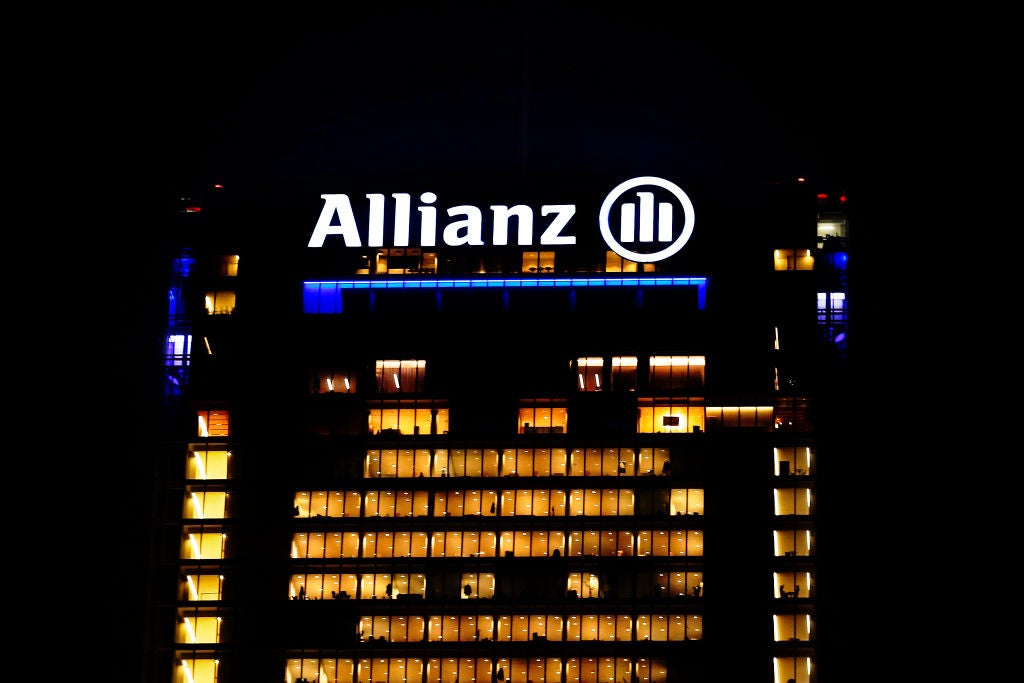 After the initial slowdown in deals activity in 2020 due the outbreak of the Covid-19 pandemic, mergers and acquisitions (M&A) activity within the financial services sector started to reheat in the late 2020, a trend that continued into 2021. Domestic deals tend to dominate the M&A activity within financial services, but a number of investors have opted for cross-border deals, despite their complexity or the red tape involved. 
Diversification is a key driver when it comes to cross-border M&A deals. International growth, market dominance, competition for strategic market advantage, cross-selling opportunities, the expansion of skills and capabilities, broadening product offerings, refining digital platform strategies and reducing risk have also been factors behind many of the cross-border M&A deals in the financial services sector in 2021.
Investment Monitor has selected five deals that shaped financial services in 2021.
Exor and Covea's MoU for PartnerRE sale
French mutual insurer Covea has signed a memorandum of understanding to acquire global reinsurer PartnerRe from the Netherlands-headquartered Exor, a holding company controlled by the Agnelli family. 
The sale of PartnerRE amounts to $9bn. More specifically, the cash consideration that Covea has to pay on the closing of the transaction is based on a consolidated common shareholders' equity value of $7bn.
This acquisition comes as Covea is looking to "anticipate the evolution of the global insurance environment through international growth and through the diversification of products, risks and geographies", according to a press release.
Chubb's agreement to acquire Cigna's Asian businesses
Chubb Limited, the Switzerland-headquartered property and casualty insurance company, has announced a definitive agreement to acquire Cigna's life, accident and supplemental benefits businesses in seven Asia-Pacific markets for $5.75bn. Cigna's headquarters are based in Bloomfield in the US.
As part of this deal, Chubb has acquired Cigna's life, accident and supplemental benefits businesses in Hong Kong, Indonesia, New Zealand, South Korea, Taiwan and Thailand, and its interest in a joint venture in Turkey. 
Following this acquisition, "Chubb will be better able to capitalise on market and product opportunities with strong brand, complementary direct marketing skills and the cross-selling of Chubb's non-life product to life customers," according to the company's chairman and CEO, Evan G Greenberg, in a press release. 
PayU to buy IndiaIdeas.com (BillDesk)
Prosus-backed fintech company PayU, which is based in Netherlands, has entered into an agreement with the shareholders of IndiaIdeas.com Limited (BillDesk) to acquire 100% of the equity in BillDesk, an Indian digital payment business, as part of an all-cash transaction of $4.7bn. 
This is one of the largest-ever fintech deals in India, and is particularly notable because "PayU India and BillDesk are set to create a financial ecosystem handling four billion transactions annually", according to a company press release. 
The deal comes as the digital payments industry in India is booming. More specifically, the number of transactions for digital retail payments has grown by more than 80%, from 24 billion in financial year 2018–19 to 44 billion in financial year 2020–21, according the 2021 annual report from the Reserve Bank of India. 
Arthur J Gallagher acquires Willis Re reinsurance operations
Arthur J Gallagher, a US-headquartered insurance brokerage, risk management and consulting services company, has reached an agreement with the UK-headquartered Willis Towers Watson to acquire Willis Re's treaty reinsurance brokerage operations for an initial gross consideration of $3.25bn. More specifically, the press release states that Willis Re "will be divested for a total upfront cash consideration of $3.25bn plus an earn-out payable in 2025 of up to $750m in cash, subject to certain adjustments". 
This deal comes as Arthur J Gallagher is seeking to broaden its reinsurance brokerage offering and enhance its global value proposition. Other benefits of this acquisition include increasing product breadth, strengthening relationships with major insurance carriers, and a further leveraging of the company's industry-leading alternative risk and insurance-lined securities business. 
Gallagher Re, which is the name of the new combined business, will trade from more than 70 offices across 31 countries. James Kent, global reinsurance CEO, will be responsible for leading Gallagher Re, and he will report to Tom Gallagher, the CEO of global property and casualty brokerage at Arthur J Gallagher.
Allianz buys Aviva's Poland and Lithuania operations
German insurance company Allianz has acquired the operations of Aviva Poland for $2.9bn, comprising Aviva's life insurance business in Poland and Lithuania, and its Polish general insurance, asset management and pensions businesses, including a portfolio of financial advice, digital distribution and price comparison businesses. 
This is a key deal for Allianz, as it helps the company to accelerate its growth in central and eastern Europe (CEE) and scale up in Poland. Indeed, its press release states that "with the closing of the transaction, Allianz becomes the most profitable international player in the CEE market. In the key Polish market, Allianz becomes the fifth-largest insurer and the second-largest player in the life insurance segment, in terms of gross written premiums." 
Looking ahead towards 2022, there are several factors that are going to shape M&A activity in the financial services sector, both at a domestic and cross-border level. These include developments such as changes in accounting and tax regulations, the adoption of digital technology, and the growing importance of ESG and the UN's Sustainable Development Goals in M&A transactions.