That the country of Venezuela has had to contend with numerous barriers to its socioeconomic growth is no secret. Since 2014, the country has been suffering a humanitarian crisis that has caused an estimated six million people to flee the country. Perhaps ironically, the biggest asset the country holds, its immense oil reserves – the largest in the world – have played a significant role in the country's downfall.
Many consider Venezuela to be a prime example of the so-called 'resource curse'. This is when a resource-rich country falls victim to poor management, leaving the wealth created by the natural resources in the hands of few, usually those running the country. Common symptoms include corrupt politicians and leaders, stunted economic growth, a resource-dependent economy and vast disparity between social classes.
A tale of two presidents
Venezuela unfortunately fits all of these criteria. After the 2019 election – which many considered to be illegitimate – the country had two politicians claiming the country's presidency, Nicolas Maduro and Juan Guaidó.
In correlation with its complex and volatile political landscape, Venezuela's economy has been under sanctions imposed by the US and other countries since 2014. In 2017, there was a concerning assembly in which Maduro attempted to rewrite the constitution in a bid to gain further presidential powers, which led to former US President Donald Trump imposing further sanctions that sought to block the interests of key figures in the Maduro government. Yet more sanctions, intended to stifle the flow of investment into Venezuela's state-run oil and gas company, PDVSA, were put in place by Trump in August 2019 following the disputed election and subsequent civil unrest.
During a trip to Colombia in August 2019, former US Vice-President Mike Pence stated: "We will not stand by while Venezuela collapses into dictatorship." Despite these efforts, however, Maduro still looms large over all aspects of Venezuelan life.
All about the oil
The sanctions singling out Venezuela's oil have had a significant impact upon the country. In fact, a 2020 report from the Washington Office on Latin America found that the US sanctions alone had cost the Venezuelan state to lose an estimated $17–31bn in revenues between 2017 and 2020.
How well do you
really

know your competitors?

Access the most comprehensive Company Profiles on the market, powered by GlobalData. Save hours of research. Gain competitive edge.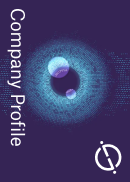 Company Profile – free sample
Thank you!
Your download email will arrive shortly
Not ready to buy yet? Download a free sample
We are confident about the unique quality of our Company Profiles. However, we want you to make the most beneficial decision for your business, so we offer a free sample that you can download by submitting the below form
By GlobalData
Yet even with the sanctions in place, Venezuela continued to profit from its petroleum exports and, in 2020, despite the sanctions, it accounted for almost all of the country's exports, at 97%. This highlights just how much the resource curse is at work in Venezuela, given that the country's economy is almost wholly dependent on its oil reserves.
However, the sharp halt of investment following the sanctions imposed upon Venezuelan oil did cause production to steeply decline, as shown in the chart above. These sanctions have undoubtedly wounded Venezuela's economy and its dominant oil sector.
When the US government announced in May 2022 that it was making tentative moves to ease a limited number of the sanctions – namely, allowing US company Chevron Corporation to negotiate a licence allowing "transactions and activities necessary for safety or the preservation of assets in Venezuela", but not to drill or export – the rope around Venezuela's restricted economic prospects loosened slightly.
However, it is unlikely that substantial further retractions of the sanctions will be made, even in the wake of an energy crisis following Russia's attack on Ukraine.
Yet even with the glimmer of hope the Chevron move may pose for the politically split country, and even if more sanctions were to be eased, Venezuela still has a significant economic equation to solve. How could a non-sanctioned Venezuela lift its resource curse and begin the process of diversifying its economy?
Barriers to progress for Venezuela's economy
When asking experts to name sectors that hold promise within Venezuela – with the exception of oil – all were quick to point to the multiple barriers the country's economy would face even if all sanctions were to be lifted.
The humanitarian crisis facing the country and the resulting absence of robust education and healthcare sectors are big problems. "Investments into education are crucial to creating a labour force," says Victor Hugo Rodriguez, founder, president and CEO of financial services company LatAm Alternatives.
He adds that ensuring the younger Venezuelan population can speak English should be a top priority for bolstering future investment attractiveness, saying: "Because of the plug and play of an internet connection, [if more Venezuelans spoke English] it could offer a remote workforce that could be beneficial for both internal and external labour markets."
According to a report by NordicTrans – a Nordic language translation company – Spanish, Chinese and Portuguese are the most commonly used languages in Venezuela, although there are a number of indigenous languages in use across the country. Furthermore, Imminent – a translation research centre – ranked Venezuela's English proficiency as 'very low' at 73rd out of 112 global countries and 15th out of 20 Latin American countries.
A Venezuelan holiday?
Such language barriers stand in the way of a promising sector in sunny Venezuela reaching its potential, that of tourism. Rodriguez believes that the natural beauty of the country – which boasts perennial snow on the Pico Bolivar and Pico Humboldt mountains, and a plethora of sandy beaches – could be help it to diversify its economy away from oil.
While language is not the only barrier holding back Venezuela's tourism sector – there are high levels of crime, a poor health infrastructure and civil unrest to consider – Michael McCarthy, an adjunct professor at George Washington University, research fellow at American University's Centre for Latin American Studies and CEO of Caracas Wire (a consultancy focused on Venezuela's crisis), agrees that tourism could be promising for the country.
"If its infrastructure was rebuilt and modernised, tourism for sure [could be a good fit for Venezuela], but the infrastructure grid – roads, rails, water and sanitation systems, ports – needs major injections of investment in order for once high-quality transportation networks to regain their importance as the underpinning sources of commercial stability," he says.
Is change coming?
Both experts also highlight a dire need for investments into agriculture and healthcare in Venezuela. Yet even if these improvements were to be made, McCarthy believes that the sanctions have still done such a high level of damage to the relationship between Venezuela and would-be foreign investors that any journey towards 'normality' will be a slow one.
"The sanctions-based economic pressure makes it hard for Venezuelan businesses to convince internationals they can safely invest capital," he says.
Therefore, any hope of these improvements being made appear to be a long way off, particularly when there is no real resolution to the political instability likely in the short-term. While the vast oil reserves mean that Venezuela's economy will always hold great potential, and the country's location could provide an important foothold for companies looking to serve both the Latin American and North American markets, even here a shortfall in the required levels of skilled labour would have to be meaningfully resolved.
Venezuela undoubtedly holds great potential away from its old industry, but the country has fallen so far behind others in Latin America and the Caribbean when it comes to tourism, service sectors for the English speaking world and even agriculture, that the ground it needs to make up seems daunting. Foreign investment could help it on this journey, but until the country achieves some level of political stability – and has a government willing to make a concerted effort to fix its crumbling infrastructure and improve education levels – then it will continue to be a case of 'oil or nothing' for Venezuela.