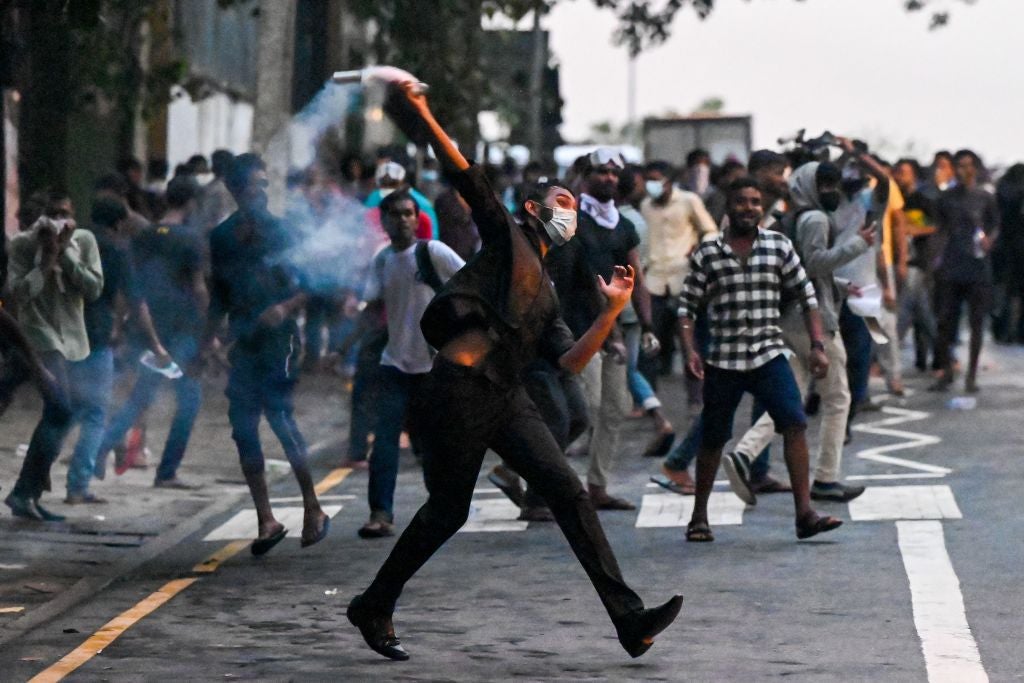 Sri Lanka is facing an economic crisis of historic proportions. It has defaulted on its debt for the first time in the country's history, it has been hit by a foreign exchange shortage and it is struggling to pay for food, medicine and fuel imports. The local government has approved a four-day week for public sector employees, requesting that these workers use the extra day off to grow food and cut down on fuel usage. Even in a world shaken by the crises of the Covid-19 pandemic, Russia's invasion of Ukraine and rapidly rising inflation, this is a situation that is shocking onlookers.
So how did a country widely considered to be a rising star in the world of foreign direct investment (FDI) get into this position? Did the aforementioned crises hit Sri Lanka particularly badly, or has this all been years in the making? How will it affect the sectors in which the country thrives – agricultural products, tea exports, tourism and apparel – and, much as it did in the aftermath of the civil war, will FDI be able to play a major role in Sri Lanka's recovery?
How did Sri Lanka reach crisis point?
Sri Lanka's future was looking prosperous at the end of its 26-year civil war in 2009. Its strategic location in the middle of some of the world's most important shipping lanes and within close proximity to India has given the country a competitive advantage when it comes to attracting FDI, and its GDP has been growing significantly over the past two decades.
How well do you really know your competitors?
Access the most comprehensive Company Profiles on the market, powered by GlobalData. Save hours of research. Gain competitive edge.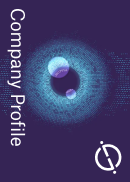 Company Profile – free sample
Thank you!
Your download email will arrive shortly
Not ready to buy yet? Download a free sample
We are confident about the unique quality of our Company Profiles. However, we want you to make the most beneficial decision for your business, so we offer a free sample that you can download by submitting the below form
By GlobalData
In this time, the island nation has been transitioning from a predominantly rural-based economy to one that is more urbanised and focused on services and tourism. Indeed, Lonely Planet named Sri Lanka its top travel destination in 2019.
However, terrorist attacks in the country in 2019 and 2020 and the Covid-19 pandemic brought this progress to a halt. "Covid-19 caused a major blow to the tourism sector and caused many Sri Lankans working abroad to come back home, as they lost their jobs," says Talal Rafi, senior management consultant at Deloitte Consulting. "Tourism and expat workers were major foreign exchange earners, and this was an added blow."
Compounding this misery is the fact that Sri Lanka imports more than it exports, which also has an effect on foreign currency reserves. Data from the Central Bank of Sri Lanka reveals that imports have been about 40% higher than exports since 2014.
More specifically, the central bank data shows that there are only a few sectors in Sri Lanka where exports have been higher than imports over the past few years. Among these sectors are food and live animals, beverages and tobacco.
"With limited investments into manufacturing and value addition (with apparel being the one exception), Sri Lanka has been reliant on tourism, migrant labour and commodity exports to generate dollars for the economy," says Sarrah Sammoon, founder of Magellan Champlain, a relocation company. "These were insufficient, and governments kept borrowing to pay its bills and roll over existing loans."
As Sri Lanka relies heavily on importing several key products from abroad, the lack of foreign currency reserves resulted in fuel and food shortages. In addition, prices and been badly affected by inflation.
The economic crisis resulted in protests being held in the capital city of Colombo in April 2022, which soon spread all around the country. A month later, Sri Lanka defaulted on its debt after failing to pay $78m (SLRs28.09bn) in interest payments. Due to the default, it is now harder for Sri Lanka to borrow money on the international markets and the country has asked for a loan from the International Monetary Fund.
Sammoon believes that Sri Lanka's economic hardship has been decades in the making. "Successive governments, since independence [in 1948], have run huge budget deficits to fund a bloated public sector and military, and massive white elephant infrastructure projects that have not generated productive revenues or output," she says, adding that the tax cuts implemented by the newly elected government in 2019 have also had a hugely negative effect on the country's economy, as they reduced government revenues by one-third.
Sri Lanka's FDI landscape
A default is bad news for foreign investors, as they value political stability and economic certainty when looking to launch operations in a new country. This could further harm Sri Lanka, as FDI has contributed positively to the country's economic development over the past decade and improved conditions in the country on a social level too.
Sri Lanka has enjoyed an increase in FDI flows over the past decades, reaching a peak in 2018 before recording a significant drop in 2019 and 2020, according to data from the UN Conference on Trade and Development.
Over 2019 and 2020, our FDI Projects Database tracked 35 greenfield projects, announced or opened, in Sri Lanka. The majority of the projects were in sectors related to software and IT services, business and professional services, tourism, education and logistics.
Between 2010 and 2019, according to the Board of Investment of Sri Lanka, the top ten investing countries in Sri Lanka were China, Hong Kong, India, the UK, Malaysia, the Netherlands, Singapore, the United Arab Emirates, Mauritius and the US.
Chinese FDI in Sri Lanka... a blessing or a curse?
Sri Lanka has attracted high levels of FDI from China as part of the Belt and Road Initiative (BRI), Beijing's global infrastructure development strategy. However, the results of this investment have been mixed.
"These investments have been in areas related to logistics, transport and real estate," says Rangika Ariyarante, senior consultant within deal advisory at KPMG Sri Lanka. "The government has welcomed such investments in an attempt to increase employment and FDI inflows in the country. Nevertheless, these investments, coming in the form of debt, have burdened the balance of payments due to loan repayments."
These loan repayments have been a bone of contention for many in Sri Lanka, who claim that the country is in a Chinese debt trap through the building of huge infrastructure projects that have not yielded the expected benefits.
However, according to Yasiru Ranaraja, founding director of BRISL, a Sri Lankan-led international development organisation that specialises in the BRI, official reports and publications tend to state that blaming China and the BRI for Sri Lanka's problems is not acccurate. "Most of the time, Chinese financial assistance was helpful and strengthened the Sri Lankan currency, [meaning the country did not have to depend] on international bond markets," he adds.
Apart from issues over debt, others have criticised China for land grabbing in Sri Lanka. However, Sebastian Shehadi, political editor at Investment Monitor and a seasoned China watcher, says: "Other than China's 2017 seizing of the Sri Lankan port of Hambantota after the country was unable to pay the debt for its redevelopment, there is little evidence of Chinese land-grabbing among the thousands of BRI projects it has undertaken."
However, the fiasco with port of Hambantota has raised questions about the future of other Chinese-funded projects in Sri Lanka, including Port City Colombo, which was granted special economic zone (SEZ) status in 2021.
Port City Colombo is a public-private partnership project between the Sri Lankan government and China Harbor Engineering Corporation. Sri Lanka hopes that Port City Colombo will become a key international financial centre, similar to those in Dubai and Singapore. All transactions in the SEZ will be in US dollars and tax holidays will be offered to investors in the new city.
Chinese investment in Port City Colombo has so far totalled $1.4bn, but Sri Lanka is still looking for other investors in this project, including those from India.
Could Indian investment come to Sri Lanka's rescue?
Both India and China have invested heavily in Sri Lanka over the past decade, but data from the Sri Lanka Board of Investment shows that the bulk of this FDI has come from China.
However, the relationship between India and Sri Lanka goes beyond economic ties due to cultural similarities and geographic proximity, while Sri Lanka's relationship with China is based on investments, trade and debt.
Indian businesses are more established in Sri Lanka when compared with the Chinese, and India was Sri Lanka's main importer for many years, although it was recently overtaken by China, according to Ranaraja. "I wouldn't say Indian investments were impacted by Chinese investments as on some occasions Chinese investments helped Indian businesses operating in Sri Lanka," he says. "Moreover, the recent recoupling of the India-US Business Council under the US Chamber of Commerce will eventually build more momentum for US businesses to establish operations in [south Asia, potentially], making Sri Lanka an important market for FDI."
Our FDI database shows there were six greenfield projects in Sri Lanka from US-based investors over 2019 and 2020, more than any other country. These projects were in the tourism, software and IT services, textiles and business and professional services sectors.
Is there hope on the horizon for Sri Lanka?
FDI is seen as a cause of, and a cure for, Sri Lanka's imploding economy. Poorly thought-out infrastructure projects using foreign commercial loans (such as the Chinese FDI projects that came in the form of debt) and the mismanagement of government finances have led to the country's current state of crisis.
However, Sri Lanka has a key strategic location amid some of the largest economies in the world. Its output in sectors such as apparel is enviable, and it has a young, educated workforce, the kind of which foreign investors are always on the lookout for. The potential of its tourism industry is limitless too. The country has enough going for it to suggest that this economic crisis is something it can recover from, but if FDI is to play a major role in that recovery it needs to be managed better, and it needs to work for Sri Lanka and Sri Lankans too, not just the investing companies' shareholders. Sri Lanka has recovered from an adverse position in its recent past, and it can do so again.