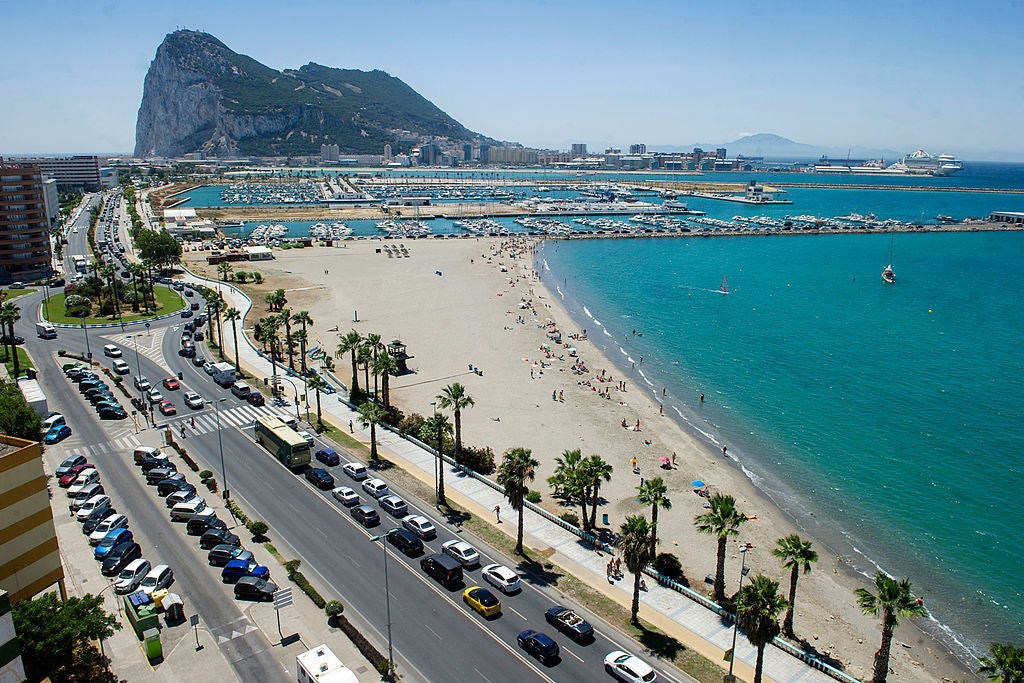 Gibraltar is a British overseas territory (BOT), although essentially a self-ruling jurisdiction aside from foreign policy and defence matters. For several decades Gibraltar had coexisted with the UK and Spain under the EU umbrella, with the same uneasy equilibrium as any other sovereign overseas territory with a foreign land border. Then came Brexit, and Gibraltar's direct border with the EU reignited centuries-old colonial tensions over sovereignty, as well as presenting practical challenges for businesses operating within and across the territory.

Gibraltar is located at the southern tip of the Iberian Peninsula, stretching more than 6.8km2 and bordered to the north by Spain. The city has been a BOT since the Treaty of Utrecht in 1713, and while 95% of Gibraltar's 34,000 citizens voted 'remain' in the 2016 Brexit referendum, they are also staunchly in favour of British sovereignty. Indeed, Gibraltar's 2002 British sovereignty referendum found 98% of its citizens wished to remain British.

Growing political tension between the UK and Spain in negotiating Gibraltar's Brexit position reached fever pitch after the referendum, when Spain's acting Foreign Minister, José Manuel García-Margallo, renewed calls for joint Spanish-British sovereignty. However, Gibraltar Chief Minister Fabian Picardo's rhetoric on the matter is, and has always been, consistent and unrelenting: "Gibraltar will never be Spanish."

Post-Brexit protocols for Gibraltar, Northern Ireland's physical borders with the EU and the sovereign base areas in Cyprus have all been sticking points for the UK's complicated process of leaving the EU. Gibraltar narrowly missed a 'hard' Brexit border when, in January 2021, the UK and Spain agreed to start negotiations for Gibraltar to become part of Europe's Schengen area of cooperation (a single jurisdiction without border controls comprising 26 European countries). Meanwhile, in the absence of an agreed treaty, local businesses and citizens have been operating with pragmatic cross-border cooperation as negotiations continue.
Disruption at the border has thus far been avoided by bridging measures that have seen Spain granting free passage to workers and tourists travelling each day to Gibraltar from Spain. However, businesses are understandably concerned, and Gibraltar's Chamber of Commerce has called for a European Grouping of Territorial Cooperation agreement that would see the UK and Spain share infrastructure costs and ensure smooth border crossings.
Why does Gibraltar matter to the UK?
Gibraltar's economy is largely based on financial services, tourism, maritime services and e-gaming, as well as a promising digital asset sector. With nominal GDP growth of 7.2% and a GDP per capita of £76,153 (about $87,000) in 2021, if it were a country, Gibraltar would be the seventh most affluent in the world. It is not surprising, then, that neither the UK nor Spain is prepared to forgo this prize without a fight, and although Gibraltar's mutually beneficial affiliation with the UK has been long-standing and consistent, it took Brexit to throw these strong economic ties into stark relief. A reputed 60% of online betting in the UK is processed through Gibraltar and one in six UK cars on the road are insured out of Gibraltar.

In 2020, the outward stock of foreign direct investment (FDI) from the UK to Gibraltar was £1.1bn, accounting for 0.1% of the total UK outward FDI stock. In 2020, the inward stock of FDI in the UK from Gibraltar was £495m, according to ONS data.

Gibraltar was the UK's 51st-largest trading partner in the four quarters to the end of the Q1 2022, accounting for 0.2% of total UK trade, according to the UK Department for International Trade. The total trade in goods and services (exports plus imports) between the UK and Gibraltar was £3bn in the four quarters to the end of Q1 2022, a decrease of 15.2% (or £535m) during the same period the previous year.

Of this £3bn, the total UK exports to Gibraltar amounted to £2.1bn in the four quarters to the end of Q1 2022, a decrease of 29.3% (or £867m) compared with the same period the previous year. UK imports from Gibraltar amounted to £902m in the four quarters to the end of Q1 2022, an increase of 58.2% (or £332m) compared with the same period the previous year.
Gibraltar's digital future
Gibraltar's trade volume has grown in importance over the years, superseding its importance to the UK as a critical naval base and military outpost. From Gibraltar's military and maritime past, due to its strategic location at the mouth of the Mediterranean, the city has transitioned into becoming a major financial services centre with competitive tax advantages. Banks, funds and insurance providers as well as legal and accountancy services have all grown in numbers over the past few decades.

Brexit has meant that Gibraltar is no longer able to passport its financial services throughout the EU. Gibraltar's Minister for Digital and Financial Services, Albert Isola, says that this has had an "important" impact on the sector. However, the sector's inextricable links with the UK have mitigated any losses. "The European business that we lost was less than 10% of our financial services business, meaning 90% is still with the UK," Isola adds. "So we preserve that relationship, and, as a consequence, we preserved almost all of the business we had before."

In addition, Gibraltar has become an global e-gaming hub, and has more recently been making efforts to build on this success by becoming a global crypto hub. In 2018, Gibraltar's regulator was prescient in introducing laws, to license and supervise businesses in the blockchain space, earning it the moniker 'Blockchain Rock' – an allusion to the city's main tourist attraction, a Jurassic rock that serves as a nature reserve for a community of around 300 Barbary macaques.

Isola told Investment Monitor that the regulatory framework for blockchain businesses had been under consideration for four years before the laws were instituted. Although the policy gave Gibraltar a first-mover advantage in establishing itself as a global crypto hotspot, Isola would nevertheless characterise it as a "considered approach".
"We don't like businesses that are not regulated if they are touching other people's money," he says of the various crypto financial services providers that have established operations in Gibraltar. These include Swiss private digital, crypto and bitcoin banking company Xapo, headquartered in Gibraltar, Israel's eToro, Mexico's crypto exchange Bitso and the UK's LMax crypto exchange, to name a few.

A blow to Gibraltar's aspirations as a global player in the digital finance sector came in June 2022 when it was added to the global money-laundering watchdog the Financial Action Task Force's (FATF) list of "jurisdictions with increased monitoring" and "strategic deficiencies", commonly known as the 'grey list' of countries.
Isola considers the work FATF does to be extremely powerful, and that Gibraltar's inclusion on the list is not such a bad thing. He points out that of FATF's 78 recommended actions, Gibraltar passed all but two – which it now has 12 months to meet. "And I believe that we will," says Isola. Furthermore, he believes Gibraltar will emerge from the process with more robust and better processing systems in place than before. "Likewise, I think other jurisdictions on the grey list, such as Malta, the Cayman Islands, and many more to come, will also come out of that process, as I expect we will do early next year, in a much better place than before," he adds.

Furthering Gibraltar's commitment to digital finance is Gibraltar-based cryptocurrency company Valereum's 'in principle' agreement to acquire Gibraltar's stock exchange. If approved by Gibraltar's regulator, the stock exchange will be the world's first to create "a seamless and fully regulated bridge linking the fiat and crypto markets", according to Valereum. It would be seen as a bold move for Gibraltar but one that may or may not pay off depending on the long-term viability of the crypto economy.
Gibraltar is forever wedded to Spain (whether it likes it or not)
If Gibraltar has lost anything from being part of the EU, some would say Spain has perhaps lost even more. The benefit of being a small jurisdiction like Gibraltar is the ability to be nimble and refocus, says Jay Gomez, partner at Gibraltar-based Triay Lawyers and deputy chairman of the Gibraltar Funds & Investments Association. Brexit has meant going back to the drawing board after leaving the EU, he explains.
"This means looking towards new markets and potentially serving clients who perhaps we weren't able to do as efficiently as some of the non-European jurisdictions," says Gomez. Brexit has meant that Gibraltar is free to follow domestic regulatory regimes, without the burden of some elements within European directives that were perceived to be overly restrictive, he adds, and this is particularly true of the funds sector. According to PwC's 4th Annual Global Crypto Hedge Fund Report 2022, Gibraltar ranked as the fourth top global crypto hedge fund domicile, with a 12% global share, even outranking the US.
The Spanish government's assertion that Gibraltar's tax schemes harm the Spanish economy has a flipside. In 2021, 13,439 workers entered Gibraltar from Spain for their regular employment, and the surrounding area of Andalucía benefits greatly from Gibraltar's economic achievements, according to Gomez.
"Gibraltar relies on our Spanish workforce, which is why we are hopeful that a treaty will be agreed, but not just because it is important for us but because we believe it is also important for the bordering region," he says. "In particular, when one considers that the south of Spain is a fairly economically depressed region, and close to 15,000 Spanish citizens draw their salaries here in Gibraltar."
In addition to Gibraltar being an important job creator in the south of Spain, Gibraltar's outward financial spend in the south of Spain represents a fairly big chunk of the GDP of Andalucía, adds Gomez.

Aside from tourism, the region around Gibraltar doesn't have any other main pillars of its economy. The worry for many Gibraltarians evaluating the possibility of greater Spanish control is that Gibraltar would suffer a similar fate.
"I think the immediate response would be, look at Andalucía, or any of Gibraltar's bordering towns – is that what we will become?" says Gomez. While Gibraltar's 2.8 million tourists brought £128m to the city in 2021, it is the financial services sector and, in particular, digital finance that is set to continue Gibraltar's reputation as an economic powerhouse.
What is next for Gibraltar?
For all the political posturing, cooperation between Spain and the UK is required for Gibraltar's public services and economy to function effectively. Issues arising from shared infrastructure including the city's airport runway and border controls to fishing rights in the waters around the strait of Gibraltar are all points of contention that need resolving. Border treaty negotiations for Gibraltar's inclusion into the Schengen Area are ongoing between the UK and Spain. Provided they are not derailed, it is likely that Gibraltar will remain a BOT with a unique status in the world – for all intents and purposes a self-ruling jurisdiction with its own constitution.
However, the UN lists Gibraltar as a non-self-governing territory, which it defines as a territory "whose people have not yet attained a full measure of self-government", the implication being that full self-government is inevitable.

In 2022, during the judging process of the UK government's Jubilee competition for city status, it was discovered that Queen Victoria had already granted Gibraltar city status in 1842. Some might say the centuries-old failure to record the accolade speaks to the dismissive way imperial Britain treated its colonies and demonstrates Gibraltar's, and a more universal and existential, need for self-determination – just as many Brexiteers would say the UK has done by leaving the EU.