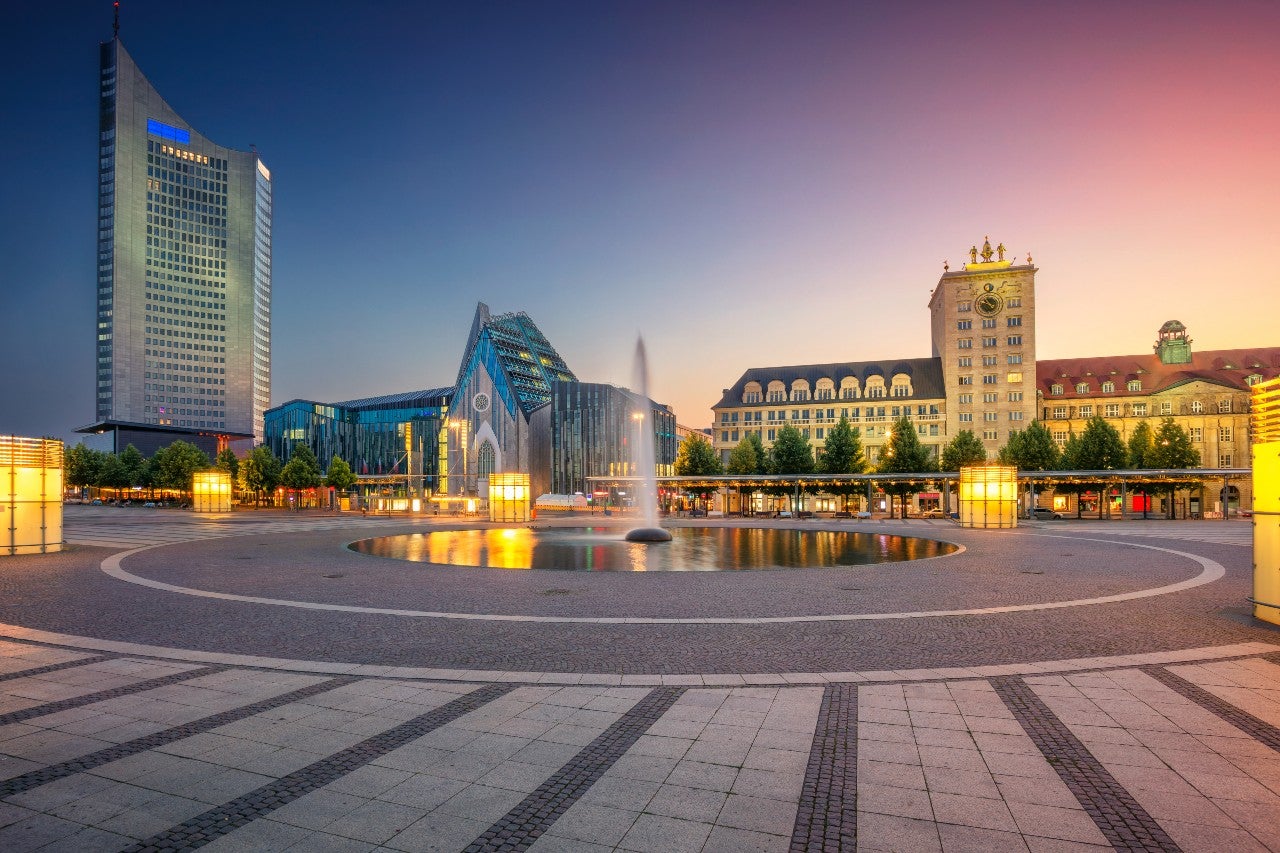 For businesses thinking about international expansion, the list of attributes any investment location should have is long. While each individual case differs, the 'must haves' nearly always include good connectivity, a talented workforce, ease of doing business, high quality of life and a supportive environment.
The city-region of Leipzig checks everything on the list. While lesser known than some other locations in western Europe, its strong fundamentals warrant a closer look.

Located around 160km (100 miles) south of Berlin, one hour via train from Berlin, three hours north of Munich and Frankfurt, and just under three hours from Hamburg, Leipzig is convenient and centrally located Within 50km, the greater Leipzig area is home to approximately 1.73 million people; that number increases to five million within 100km. It is currently the fastest-growing city in Germany, with 24% population growth between 2005 and 2020, and it is also the most populous city in the German state of Saxony. Together with Halle, the largest city of the neighbouring state of Saxony-Anhalt, it forms the polycentric conurbation (where two cities become a single labour market) of Leipzig-Halle.
"Leipzig is sometimes overlooked as a place to live and work, but for me it is the best place in Germany," explains Michael Körner, managing director of Invest Region Leipzig, an economic development agency which supports businesses looking to set up in the area. "That is because of the location benefits."
He outlines some of the benefits: "Companies have outstanding connections to national and European transport networks, making it easy to travel for work or deliver products through our high-tech logistics network. Affordable commercial real estate is easy to come by. We have the talent that businesses need to grow. Leipzig also regularly features in the HWWI/Berenberg city ranking's top cities, which measures economic performance, prospects, and things like education and accessibility. The region is currently experiencing a significant growth phase, with around 25% of the population aged under 25, so there is youthful energy here. The government is also looking to build for the future."
According to Körner, Leipzig's government aims to develop a smart, sustainable city that attracts talent by providing options for higher education and jobs. Despite pressure on public spending caused by the pandemic, the city of Leipzig has also taken out loans to continue investment in modern networks, public transport and sustainable urban development – highlighting its commitment to the future.
Körner says families "live the good life" in the Leipzig region, and are able to take advantage of short commutes, low rents compared with other regions such as Munich and Cologne, with many options for enviable living space. For businesses, he says, office and industrial space remain available for international investors at affordable prices, despite a noticeable increase in demand. He points out that the logistics spaces in the north of Leipzig have good access to Leipzig/Halle Airport. More than 100 sites with more than 10,000m2 are currently available, and the average purchase price for commercial sites is €10 per square metre.
How well do you really know your competitors?
Access the most comprehensive Company Profiles on the market, powered by GlobalData. Save hours of research. Gain competitive edge.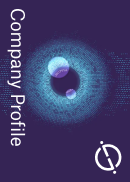 Company Profile – free sample
Thank you!
Your download email will arrive shortly
Not ready to buy yet? Download a free sample
We are confident about the unique quality of our Company Profiles. However, we want you to make the most beneficial decision for your business, so we offer a free sample that you can download by submitting the below form
By GlobalData
Know the past to see the future
Körner says Leipzig's current economic strength and attractiveness as a place to live can be traced back to three major events. The first was global logistics player DHL's decision to move its freight services from Brussels to Leipzig in 2008, due to its need to operate more night flights from central Europe. Since then it has acted as a magnet for businesses, and Leipzig is now the largest of three major DHL Express hubs worldwide; the others are in China and the US. Also, in 2002, Porsche opened its first production factory, with a fifth now under construction, and in 2005 BMW opened its Leipzig plant, which currently produces around 960 vehicles per day.
Since then, the logistics and automotive sectors have been a major driver of Leipzig's success, and more and more businesses are either moving to the region or expanding their operations. In 2021 automotive supplier Dräxlmaier began constructing a manufacturing facility to produce battery systems. Its new high-voltage battery plant will strengthen Leipzig as an e-mobility region. That same year, Porsche broke ground on the expansion of its Leipzig plant at the cost of €600m ($676.2m), which will use 820 robots to assemble its new E-Macan.
Other notable businesses investing in the region include: the European Energy Exchange (EEX), set up in Leipzig in 2008; plastics recycler Morssinkhof-Rymoplast Group, which moved to Leipzig from the Netherlands in 2019; and Northwave Security, which opened its German headquarters in April 2020. Beiersdorf AG (NIVEA) will also open a new cosmetics production facility in 2022 and a new distribution hub in 2025 as part of its Europe-wide strategic manufacturing network.
Indeed, the rate at which big businesses are flocking to Leipzig is impressive, but for Körner, the interesting thing to note is Leipzig's strength in niches that exist between sectors.
"Take ICT. At first glance, you might notice we don't have major brands like Salesforce, Facebook or Google, but we have many hidden champions," he explains. "Mercateo is Europe's leading procurement platform. WebFleet is a global software-as-a-service fleet management solution. In energy, we have Powercloud, the fast-growing billing and CRM system. No matter the sector, these hidden champions are leading the charge for B2B businesses – this is where Leipzig shines."
Much of this success can be attributed to Leipzig's role as a multimodal transport hub, with strong air, road and rail connections, which makes it ideal for rapid European deliveries. Leipzig's central German location is unique, and its proximity to Berlin and most of eastern Europe makes it very attractive to businesses. Then there is Leipzig/Halle Airport, ranked the fourth-busiest cargo hub in Europe, with annual freight volumes of more than 1.38 million tonnes, the centre point around which all of Leipzig's strength is built. Recently, it announced a €500m investment to increase parking spaces for cargo planes, new taxiways, a hangar for maintenance, and other projects that will run into 2022.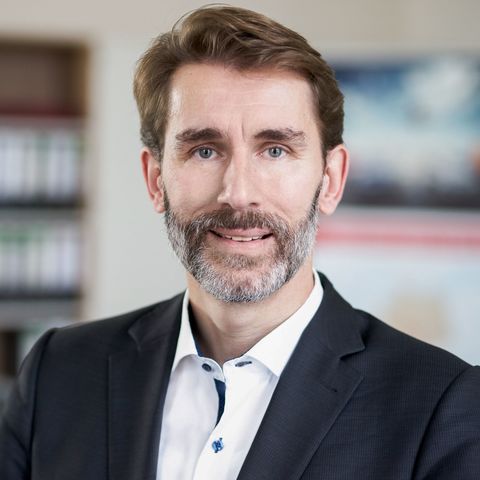 The other thing to note, according to Körner, is that Leipzig has been an important trade city since at least the 12th century. Indeed, internationality and open-mindedness are part of the city's genes. While trade fairs have dropped in and out of fashion over the centuries, they recently made a comeback with the creation of the Leipzig Trade Fair building in 1996. The Leipzig Fair welcomed 15,360 exhibitors and around 1.2 million visitors to Leipzig in 2019. Its organising body recently launched a future investment package to introduce new trade fair formats, digital offerings and accessible infrastructure.
A question of talent
The other reason for businesses to move to Leipzig is the high standard of education and talent in the region. Leipzig University is one of the oldest and most well-respected institutes in Germany, founded in 1409. It currently has 14 faculties and 460 professorships. The region also has ten other colleges and universities, three Max Planck Institutes and two Fraunhofer Institutes. Leipzig prides itself on the strength of its research, and around 28% of employed people hold a degree.
"Not only does Leipzig have an attractive talent pool of its own, but it also offers broader access to talent across central Germany," Körner says. "There are 150,000 students in central Germany and 40,000 students enrolled at universities and higher education institutes in Leipzig. It is a 20-minute drive to Halle, a city with 250,000 inhabitants with its own range of universities and colleges. Many of these establishments work with one another."
Körner says it was the open-minded and business-friendly attitude of the universities that helped convince Jambit, a software company based in Munich with 350 employees, to expand into the region. "When Jambit approached Invest Region Leipzig, they told us: 'We are looking to open a new branch office because we are not growing at the pace we would like in Munich.' So we arranged a two-day trip where they checked office space, met a professor of ICT at a university and connected with recruitment agencies. They chose Leipzig because one of the university professors was even open to such a meeting."
To help connect students and businesses, Invest Region Leipzig teamed up with Leipzig University in 2017 to deliver their 'Work in Leipzig' event, where half-a-dozen businesses pitch to graduates and alumni for five minutes, followed by a Q&A session. Due to Covid-19, Work in Leipzig was conducted online in 2020 and 2021, but the average attendance was around 160 students. The programme has proven such a success that two new events are planned for 2022.
Move to Leipzig
Since its launch in 2013, Invest Region Leipzig has helped businesses settle in the region. Its free-of-charge service helps businesses identify funding and economic incentives, such as the grants offered by the Free State of Saxony, and it can also refer businesses to funding agencies where necessary. Invest Region Leipzig also has long-standing relationships with both local real estate agents and the regional offices for economic development. Through these relationships, Körner says Invest Region Leipzig can help businesses find the most suitable premises for their operations, no matter the industry. It also helps businesses recruit highly trained employees, connecting businesses with regional employment agencies and local universities. Körner says Invest Region Leipzig offers the full package, just like Leipzig itself.
"Every region in Germany has something to offer, but besides the well-known cities like Berlin, Hamburg or Munich, there are many excellent German investment locations that are up-and-comers," Körner says. "In my view, Leipzig offers the best package of everything: incentives, talent, centres of research, residential and commercial real estate, and its strength in logistics."
To find out more about how Invest Region Leipzig can help you move into the region, download this free whitepaper.