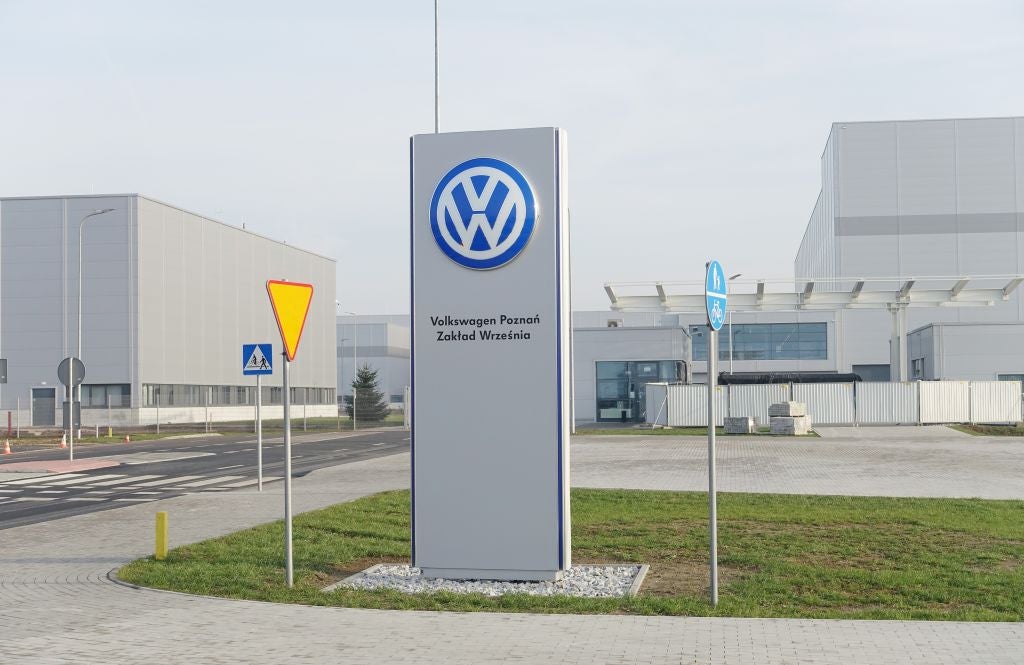 Poland is located in the heart of central and eastern Europe (CEE) and is divided into 16 administrative provinces. With a population of more than 38 million, it is the fifth-most populous member state of the EU.
Warsaw, the country's capital, is the largest metropolitan area, has an economy with thriving sectors including education, agriculture, energy, tourism and manufacturing. Other major cities include Kraków and Łódź, both of which continue to grow in terms of industry and business opportunities.
Poland emerging as leading automotive sector location
Boasting a diverse industrialised economy, Poland has the sixth-largest market in the EU by nominal GDP.
Across Poland, the automotive industry constitutes a significant proportion of the economy. By 2022, it was reported to account for approximately 11% of Poland's industrial production.  
As one of the largest manufacturing countries in terms of cars in CEE, Poland is ranked as the 23rd largest automaker in the world.
In a report published by KPMG and the Polish Automotive Industry Association, Poland was identified as a country that has enjoyed significant growth when it comes to the automotive business.
By 2022, the automotive sector had become one of the most significant economic sectors in Poland, showing renewed growth after a pandemic-driven slow down.
Foreign investors bolstering the automotive business in Poland
When it comes to the best place to set up an automotive business, Poland has attracted some big-name foreign investors in the automotive industry in recent years.
With a new Volkswagen plant opened in 2016, the automotive business landscape in Poland was given a major boost.
In terms of inward and ongoing investment in the sector, commitments have been made by several industry leaders. Automotive companies with plans or commitments to open plants in Poland include Daimler, LG Chem, Mabuchi and Toyota, with an expansion of the FCA Powertrain operation also planned.
Warsaw leading the way for Polish automotive industry growth
Poland's capital city and economic centre, Warsaw, is located in the centre-east of the country. As one of the most economically important cities in CEE, Warsaw has emerged as a propitious hub for both domestic and foreign direct investment since 1989.
Known as a central hub for tourism and education, Warsaw now boasts a diverse economic landscape.
Industries and sectors with a major presence in the city include high-tech, electronics, chemicals, cosmetics, construction, film and media, food processing, printing, metallurgy, machinery and retail.
When it comes to the best place to start an automotive business, Warsaw continues to be an attractive option for numerous reasons. One of these is the major government sponsored tax reform referred to as the Polish Order.
Warsaw is included in this initiative which includes a broad and far-reaching tax incentives package designed to boost innovation and new investment in the automotive sector in Poland, among other industries and sectors.
Łódź economic zone strengths draw automotive sector investment
With a population of about 672,000, Łódź is situated in central Poland. A city where the two major roads that run through the country meet (east-west E30 and the north-south E75), it is a location with superb access for businesses and strong infrastructure for investors in the automotive business.
Łódź has emerged and established itself as a commercial and logistics hub, with easy access to capital city Warsaw, 140 kilometres away.
When companies are considering the best place to set up and automotive business, Łódź has many attractions.
In addition to tax incentives and financial support offered to existing small and medium-sized enterprises, Łódź also represents a favourable investment and location option for those looking for the best place to set up an automotive business in Poland.
Automotive start-ups across Łódź are significantly represented in the IoE Hub, a technology innovation hub established in cooperation with CIC Warsaw, further supporting its claim as the best place to set up an automotive business in Poland.
Not only does this provide investment opportunities for new enterprises, it also has an infrastructure designed to create and develop networks of connections between innovators and business.
Kraków at forefront of automotive testing industry
As artificial intelligence in vehicles and automated cars moves towards becoming more mainstream, Kraków has the largest AI automotive testing facility in Europe.
With this advanced technology industry facility comes investment in terms of manufacturing as well as infrastructure improvements, making Kraków an attractive proposition for automotive start-ups or expansions.
In common with other cities across Poland, employee and corporate tax incentives also render Kraków a business-friendly city.
Combine this with the existing automotive and high-tech operations in the city and it could be a serious prospect when looking at the best place to set up an automotive business in Poland.
Information, Statistics and Data from Statista, Łódź Chamber of Industry Commerce, Invest in Poland, Łódź Special Economic Zone (LSEZ)