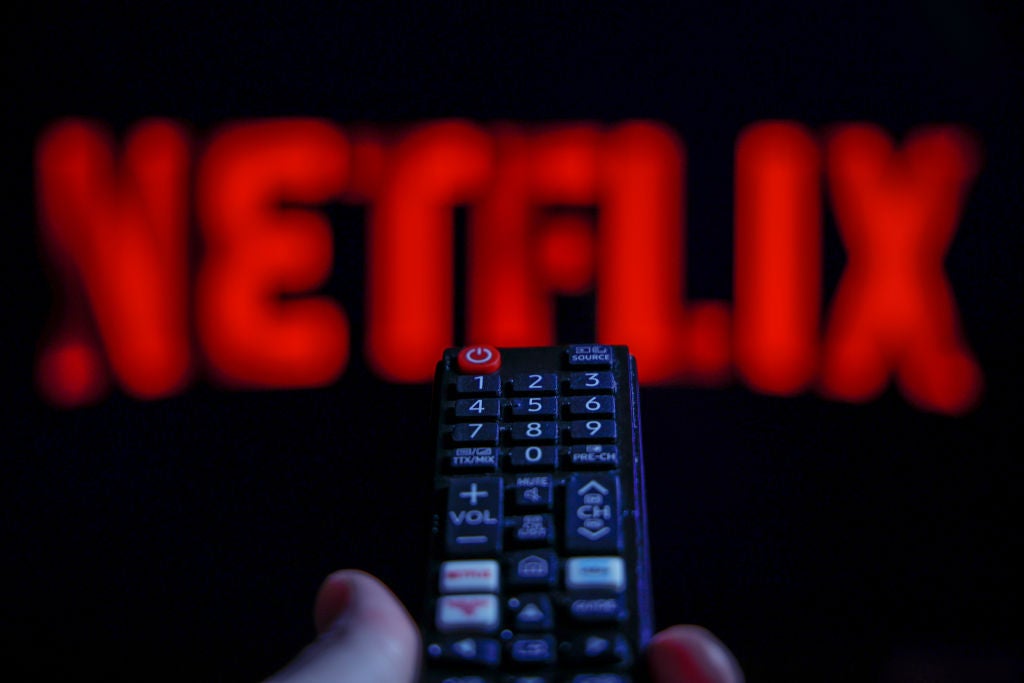 From November 2022, Netflix will introduce a cheaper ad-supported subscription option, a move that seemed improbable just a year ago. Netflix's strong ethos for serving its customers included a frequently reiterated promise by founder Reed Hasting that the streaming giant would never include advertising. However, changing market conditions and a reversal of the company's fortunes have called for drastic measures.
The rise and (potential) fall of Netflix serves as a cautionary tale for all Big Tech disruptors. The company's staggering growth trajectory had at one time seemed unstoppable. Founded in 1997 by Hastings and Marc Randolph in Scotts Valley, California, Netflix started life as a DVD rental business. Today, the company is valued at $102bn, is reportedly responsible for around 10% of the world's internet traffic and has revolutionised the business of television entertainment. However, after more than two decades of growth, 2022 saw the company's subscriber growth slow for the first time and its domination of the television streaming industry called into question.
Netflix went public in 2002, at which time it was still mostly focused on DVD rentals, with revenues of around $150m. A strategic pivot in 2007 to the entertainment streaming business saw the company invest more than $40m in data centres as well as striking favourable deals for stacking rights to high-quality content (stacking rights are distribution rights to an entire library boxset). It was a gamble that would pay off. By the end of 2007, Netflix's revenues had grown to a whopping $1.2bn. Early competitors Amazon Prime and Hulu simply couldn't compete on the kind of high-quality franchise content Netflix had managed to negotiate as a first mover.
The growth years continued, with Netflix going global in 2016, expanding to 190 countries. The company led the market with growing subscription numbers in excess of 100 million and award-winning original content – a strategy it would continue to pursue by producing original content, starting with House of Cards in 2013 and more recently Stranger Things, Lupin and Squid Game.
Even a pandemic failed to halt the streaming giant's runaway success. In fact, global lockdowns saw Netflix add 36 million subscribers in 2020, according to Statista. In 2021, Netflix had approximately 222 million paid memberships, achieved approximately $30bn in revenue, representing 19% year-on-year growth, and more than $6bn of operating income, representing 35% year-on-year growth. However, while the company had added 8.3 million subscribers in the last three months of 2021, bringing total subscriber growth for the year to 18.2 million, it was the lowest annual subscriber gain since 2016.
Has Netflix lost its edge?
Fast-forward to the company's 2022 second quarter earnings report in April and Netflix's track record hit an inflection point, with the streaming giant losing subscribers for the first time after what had been a decade-long ascension. Markets reacted swiftly with a 60% drop in the company's stock value, wiping out more than $54.4bn from the company's market capitalisation.
How well do you
really

know your competitors?

Access the most comprehensive Company Profiles on the market, powered by GlobalData. Save hours of research. Gain competitive edge.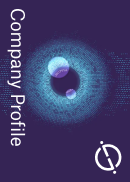 Company Profile – free sample
Thank you!
Your download email will arrive shortly
Not ready to buy yet? Download a free sample
We are confident about the unique quality of our Company Profiles. However, we want you to make the most beneficial decision for your business, so we offer a free sample that you can download by submitting the below form
By GlobalData
The hitherto undisputed winner of the so-called streaming wars, Netflix has seen its clear lead diminishing to competitors including Disney Plus, Amazon Prime and Apple TV. The streaming wars have long depended on the notion that 'content is king', thereby ensuring the massive growth in subscriber numbers that has made Netflix the market leader. In this regard, Netflix established itself much like any other television entertainment studio that preceded television streaming, with award-winning original content and franchised content such as Breaking Bad, for example.
However, the streaming wars are no longer being fought simply over content. A number of challenges threaten Netflix's market dominance. The company puts its change in fortune down to factors including Russia's invasion of Ukraine and the company's subsequent exit from Russia, increasing market competition, revenue loss from subscriber password-sharing and a global cost of living crisis. However, other, equally pertinent, factors include the cost and unrelenting requirement of producing high-quality content, malcontent internet service providers (ISPs) struggling to accommodate Netflix-originated internet traffic volumes, as well as straightforward market saturation.
Will Netflix with ads save the company?
In October 2022, JP Morgan analyst Doug Anmuth issued a note predicting that Netflix's move to incorporate an ad-supported product offering could drive the growth of an additional 7.5 million new subscribers to its existing subscriber base in 2023 within its North American markets, rising further to 22 million subscribers by 2026. And markets certainly seem to echo Anmuth's optimism as Netflix stock rose 19% from July to October 2022 after the move was announced.
While consolidated revenues for 2021 increased 19% compared with 2020, paid net membership additions (essentially growth in subscriptions) in 2021 decreased by 50% compared with 2020. Despite slowing subscription growth, Netflix's services continued to grow globally, with more than 90% of paid net membership additions in 2021 coming from outside North America.
GlobalData thematic research service director David George says that the company's path to growth lies in developing markets. He sees the move to introduce advertising and a push into developing markets as a hybrid growth model. "While advertising is not a geographic shift, I think it is about stabilising the subscriber base while looking to grow in developing markets," says George.
He expects to see a rationalisation of subscriber revenues due to the cost of living crisis in Western markets but points out that some entertainment streams have proved relatively recession-proof historically. In markets such as Africa and India, Netflix is launching low-cost or free products for a long-term growth strategy. "We are talking years, rather than months, for those subscribers to upgrade to some kind of paid model," says George, adding that developing markets will always hold this challenge. "You can have five million subscribers in India, but they are all paying a dollar a month instead of nine," he says.
Another challenge that George highlights is the business environment where content is so broadly distributed by so many different channels. He even goes as far as to say that Netflix's dominance was simply a question of semantics.
"The definition of content delivery is now so incredibly broad," says George. "The amount of video that is consumed on YouTube or TikTok, for, example is enormous. It is about how you define your market. If we are defining Netflix as a paid-for streaming service, then it is, of course, a big player, but if you define the content market as 'where do people spend their time watching video content', then Netflix is nowhere near the big players – and I think that is the challenge the company faces."
Netflix is also deploying other strategies to mitigate subscriber losses. Subscriber password-sharing is said to cost the company billions of dollars. The company estimates that in addition to its 220 million paying households, an additional 100 million households are sharing passwords. To recoup these losses, the company is said to be trialling a new feature in Chile, Costa Rica and Peru that charges those who share passwords in separate households.
Netflix and FDI
Netflix's global presence across 60 countries included approximately 11,300 full-time employees as of 31 December 2021. Of these, 8,600 (76%) were located in the US and Canada, 1,400 (12%) in Europe, the Middle East, and Africa (EMEA), 400 (4%) in Latin America and 900 (8%) in Asia-Pacific. The company also has fluctuating numbers of part-time content production employees. In 2021, the US and Canada region accounted for 43.7% of the company's revenue, followed by EMEA with 32.7%, Latin America with 12% and Asia-Pacific with 11%.
Investment Monitor's FDI Projects Database shows that Netflix's new foreign direct investment projects outnumbered FDI expansion projects between 2019 and 2021, which indicates that the company is actively expanding overseas and into new markets.
Investment overseas was more heavily weighted in Europe than other regions, despite a significant push towards South Korea (which is no coincidence as Netflix's 2021 South Korean original series Squid Game is believed to have delivered $891m of 'impact value', according to leaked internal data reported by Bloomberg). Building on the success of Squid Game, Netflix is planning a reality show based on the series. The Squid Game impact can be seen in Netflix's second-quarter earnings for 2022, showing the strongest revenue growth in Asia-Pacific with an increase of 23% on the previous year, compared with 8.6% revenue growth across all regions.
Netflix continues to make acquisitions a part of its growth strategy. In March 2022, the company announced the purchase of Finnish gaming software company Next Games and US-based Boss Flight Entertainment in a continued push to enter the cloud gaming market. However, the news of Netflix's gaming acquisitions comes on the heels of Google's announcement in February 2022 of its in-house gaming development studio Google Stadia – not a bullish sign for cloud gaming overall. In July 2022, Netflix announced plans to acquire Australian animation studio Animal Logic to support the company's original animated film content – continuing the focus on its core strength of high-quality content delivery.
Peering agreements threaten Netflix's bottom line
A potential major roadblock to Netflix's bottom line, one which may hamper the company's growth aspirations, involves its symbiotic relationship with the ISPs streaming its content. Although the internet may appear to be a singular pipeline for the world's internet traffic, it is actually made up of a complex web of local networks, connecting networks and larger ISPs. These networks agree to allow traffic to pass between them through what are known as 'peering agreements'. This works well until a company such as Netflix comes along with 9.39% of all global downstream traffic in 2022, according to Sandvine's 2022 Global Internet Phenomena Report.
Even accounting for a decrease (Sandvine's same report in 2019 found that Netflix took up 11.4 % of the total global downstream traffic), the volume of Netflix's internet traffic means that peering agreements may prove a challenge in the short to medium term in Asia, Europe and the US, according to Hosuk Lee Makiyama, director of think tank the European Centre for International Political Economy and senior fellow at London School of Economics. "Network owners want to get paid for the traffic Netflix generates, which could easily kill its profits," he says.
An ongoing landmark legal case in South Korea continues between Netflix and South Korean internet provider SK Broadband. Netflix is arguing for settlement-free peering to run its content over SK Broadband, whereas the internet service provider is demanding compensation. Investment Monitor's FDI Projects Database registered three projects on behalf of Netflix in South Korea across 2021 and the first half of 2022, demonstrating significant expansion into the region and making peering agreements a critical challenge to its growth in the country.
Similarly contentious, the EU is exploring a mandatory tax for content providers such as Netflix to address what some view as an inequity created by the fact that ISPs cannot charge consumers based on the volume of content they view. Even the Federal Communications Commission in the US is looking at ways to compensate broadband network operators via some kind of fee, says Lee Makiyama. "That means lots more overheads for Netflix having to place servers everywhere to avoid the costs or otherwise just accepting the fees," he adds.
Broadband providers essentially 'own' the end user at the platform level with customer contracts. It is an 'all-you-can-eat' model, according to Gartner analyst Phil Dawson. "But this is a shifting model," he adds. "What's interesting is that content – business or social – has changed the relationship with the content provider, which means who owns the content now outweighs the delivery of the content. We are going from the all-you-can-eat model to the true utility model of how much we have used."
In this respect, Netflix has become a real threat to the telecoms sector and the pushback may present significant challenges for the company. Content providers are increasingly at the mercy of ISPs – who owns the end point is becoming more important, adds Dawson.

Netflix has responded to the situation by issuing the following statement: "We fight for free interconnection, where neither side charges the other, as we think Netflix and consumers are best served by strong network neutrality." The company added: "We don't intend to try to collect a percentage of broadband revenue from ISPs, despite the fact that we are a substantial portion of what consumers do with their internet connection, and that this payment would parallel the payments to basic cable networks."

What might have historically appeared a rapid ascension and wholesale disruption of television entertainment was, in actual fact, a combination of market opportunism and a long-term outlook that took account of both the evolution in technology and consumer habits. After all, Netflix had been operating for two decades before it became an 'overnight success' in 2007. It was a company that once seized the zeitgeist and changed the TV entertainment landscape forever – what remains to be seen is whether it can transform itself again, this time against the backdrop of a market in flux.