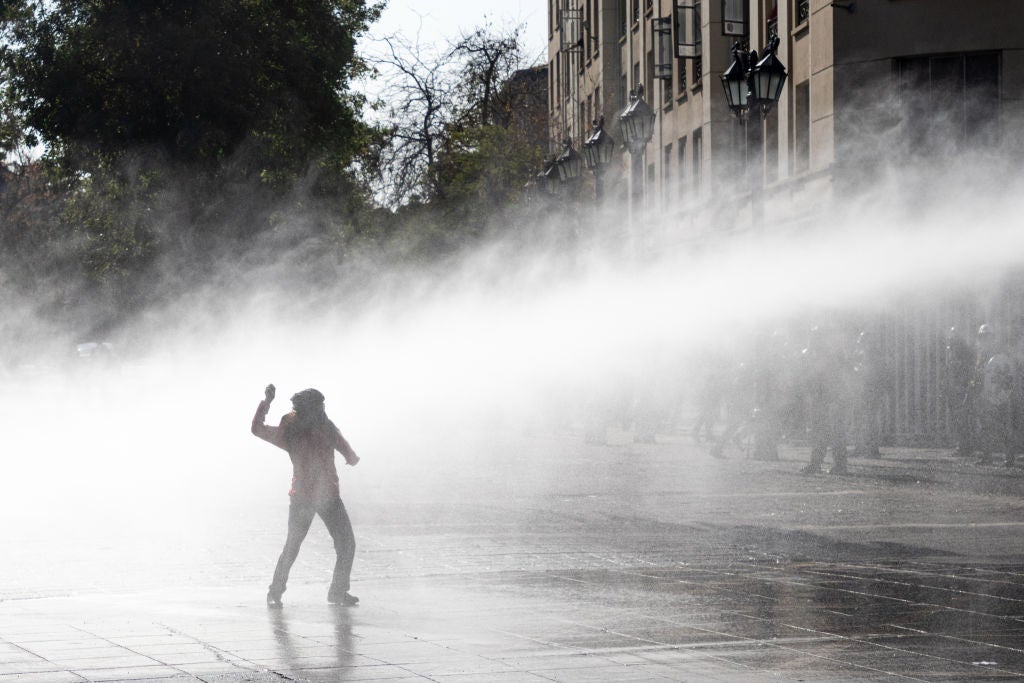 More than half of all countries have become more exposed to the risk of civil unrest since the start of the Covid-19 pandemic, according to a new report.
Of the 198 countries examined by risk analytics company Verisk Maplecroft, 107 have seen an increase in the risk of civil unrest since Q1 2020 (54%). Among those highlighted as being at particular risk of civil unrest are Bangladesh, Brazil, Egypt, Kenya, Lebanon and Pakistan.
The rise in political instability comes as commodity prices have risen to their highest levels in years, leaving many governments struggling to maintain their citizens' living standards. Wheat and oil futures prices have risen by 89% and 53%, respectively, since the start of 2020, including respective increases of 22% and 12% since Russia's invasion of Ukraine.
The war poses a particularly severe risk to food security in the Middle East, where many countries are reliant on imports of grains from Russia and Ukraine. With Ukraine's southern ports blocked by Russian ships, very little grain has been able to leave the country in recent months.
Major energy exporters such as Saudi Arabia and Qatar will be able to weather the rise in food prices thanks to surging oil prices, but others such as Tunisia, Egypt and Lebanon face a much more difficult situation. All three are currently seeking IMF support, but the report warns that any aid may be made conditional on cuts to food and fuel subsidies.
The removal or reduction of such subsidies, which have already come under severe pressure from rising prices, would pose a serious risk to political stability in itself. Kazakhstan's attempt to cut fuel subsidies in the wake of inflationary pressures sparked a popular revolt earlier in 2022, one which was met with severe repression.
The rising risk of human rights abuses
Many other countries facing the highest risk of civil unrest over the next six months also have similar records of political repression, raising the possibility of serious human rights abuses in the months ahead.
Verisk Maplecroft's analysis found that 85% of the countries at high or extreme risk of civil unrest in the coming months are also at high or extreme risk of human rights abuses by government security forces. Countries at extreme risk of both unrest and repression include Nigeria, Ethiopia, Turkey and Pakistan.
The report warns that such incidents could lead to a flight of ESG-conscious investors, worsening these countries' economic situation and laying the ground for further unrest. Earlier in 2022, for instance, Total and Chevron withdrew from gas projects in Myanmar in response to the government's violent crackdown on anti-coup protesters.
In October, Brazilians are expected to vote against the far-right incumbent Jair Bolsonaro, who has presided over one of the worst Covid-19 death rates in the world alongside skyrocketing inflation. Bolsonaro, a former army officer, has suggested that he may refuse to accept the result of the election, raising fears of a military coup.
Analysts at Verisk Maplecroft warn that elections in Senegal and Kenya (in July and August, respectively) could also act as flashpoints for political violence, given the rapidly rising costs of living in both countries and the mixed human rights records of their security services.