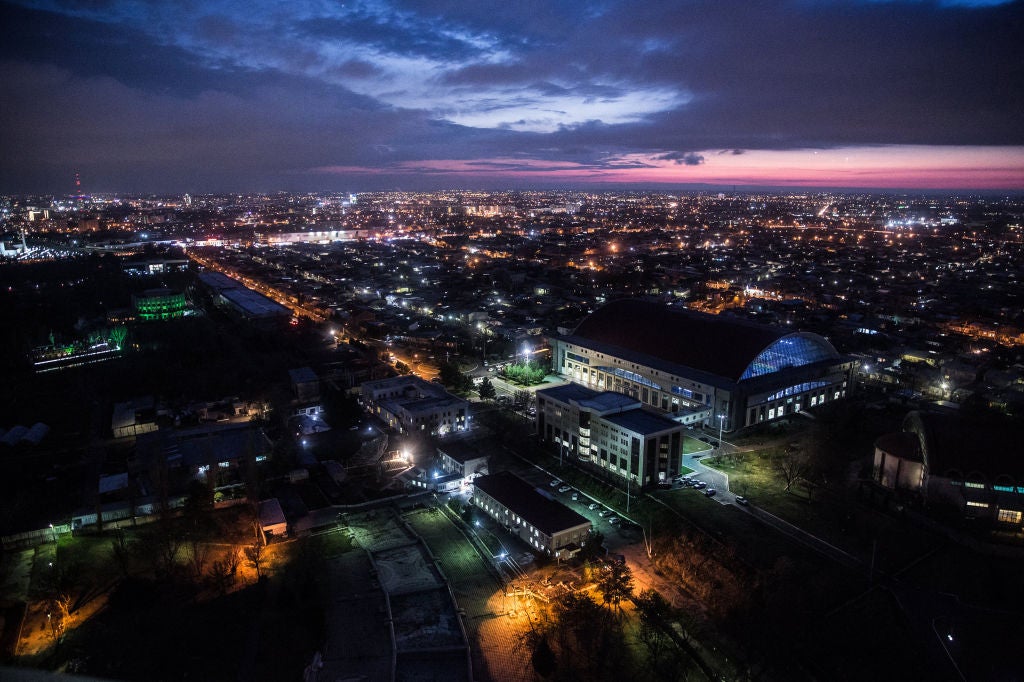 Located on the ancient Silk Road crossing Central Asia and South Asia, Uzbekistan has been something of a success story in the foreign direct investment (FDI) world. The former Soviet state, which was largely closed off to the rest of the world until six years ago, has achieved impressive FDI flows in a short space of time.
Following the death of long-time autocrat Islam Karimov in 2016, as well as the appointment of Shavkat Mirziyoyev as president, Uzbekistan began liberalising its centrally planned economy and transitioning to a more free-market economy. The results are encouraging. FDI inflows increased from $2bn in 2017 to $9.8bn in 2021, according to the country's investment agency.
Unlike some of its resource-rich neighbours, Uzbekistan does not have significant oil reserves. It is, however, a major producer of cotton wheat and other agricultural products. It also has a manufacturing sector that produces textiles, automobiles and electronics, and a services sector that includes telecommunications, banking and tourism.
The country also has positive economic indicators such as low sovereign debt levels and a 6% growth rate in 2022, according to the International Monetary Fund (IMF). The economy is projected to grow by 5.3% in 2023, the IMF notes. Uzbekistan is also Central Asia's most populous country, with 34 million citizens, 60% of whom are under the age of 30.
Accordingly, multinationals such as VEON, Nestlé, Samsung, General Motors, Isuzu, Claas and Coca-Cola have entered Uzbekistan to take advantage of a large population and market opportunities.
Uzbekistan attracts FDI from a range of countries, including Russia, China and Turkey, as well as Western nations such as France and Canada, into sectors such as energy, banking and telecommunications.
How well do you really know your competitors?
Access the most comprehensive Company Profiles on the market, powered by GlobalData. Save hours of research. Gain competitive edge.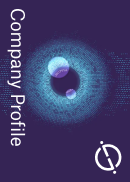 Company Profile – free sample
Thank you!
Your download email will arrive shortly
Not ready to buy yet? Download a free sample
We are confident about the unique quality of our Company Profiles. However, we want you to make the most beneficial decision for your business, so we offer a free sample that you can download by submitting the below form
By GlobalData
Under its 2022-2026 development strategy, the country is seeking to attract $120bn in investments over the next five years. This includes foreign investments of $70bn, with a particular focus on sectors such as power, transport, healthcare, education, the green economy, utilities and water management. The government hopes to attract $5bn of FDI annually by 2026.
However, the country does face some challenges, including a lack of transparency, a reputation for corruption and poor transport infrastructure. In addition, Uzbekistan's location and history mean that it must carefully balance its relations with key global players if it is to continue to attract its current levels of FDI.
Key reforms kick-start Uzbekistan's FDI rise
In 2017, Uzbek authorities began introducing reforms to open the country's economy. These reforms focused on improving the business environment and investment climate to attract investors and foreign firms.
In September 2017, the government liberalised the currency, the sum, to float freely on the foreign exchange market. It allowed businesses to buy and sell the sum at the market rate, making it easier to import and export goods. It also made the sum more attractive to foreign investors.
Authorities improved the legal framework for FDI by adopting a new investment law in 2020 that offered greater protection for foreign investors. For example, the law guarantees the free transfer of funds in and out of Uzbekistan.
Other reforms included simplifying the investment approval process, making it easier to start and register businesses, and reducing the number of licences and permits required to start a business. The government also introduced a visa-free regime for 76 countries, as well as special visas for investors.
To solidify trust with international fixed-income investors, Uzbekistan sold its debut sovereign bond in 2019. State-owned enterprises (SoEs) such as Uzbekneftegaz have also tapped the international bond market.
In a bid to reduce the state presence in the economy, the government pledged to privatise specific SoEs. This has had mixed success because of certain factors, including an unwillingness of authorities to privatise some entities, and higher energy prices and inflation generally spooking would-be investors. Nonetheless, President Mirziyoyev has pledged to increase the private sector's share of GDP to 80% by 2030.
Build it and they will come
Most of Uzbekistan's FDI comes in the form of public-private partnerships, according to Odilbek Isakov, CEO and co-founder at Infrasia Capital, a London-based finance advisory focused on Uzbekistan and Central Asia.
"While there has been greenfield investment, there also been some M&A FDI taking place," says Isakov, who also served as Uzbekistan's deputy finance minister from 2019 to 2023.
"For example, FerghanaAzot, a large chemical company, was acquired by Indorama. Ipoteka-Bank, the fourth largest lender [in Uzbekistan in the period 2022-2023], was acquired by OTP Bank. These deals followed a highly successful Coca-Cola privatisation in 2021."
Notable FDI projects in Uzbekistan in recent years include the $2.4bn 1.5GW Karakalpakstan wind project being developed by Saudi Arabia's ACWA Power. The project is set to be one of the biggest single-site onshore wind projects in not just Central Asia, but globally.
Isakov says: "We have several Gulf entities, including Masdar, ACWA Power, as well as Mubadala and Taqa investing in Uzbekistan.
"We also have a lot of European investment – from the likes of EDF, Siemens, Veolia, Voltalia, Orano and Total Eren – going towards renewables, solar, wind and gas projects, which is upgrading our ageing infrastructure. The Japanese – Toyota Tsusho, Sojits, Mitsubishi and Sumitomo – are also present in Uzbekistan in several projects including solar, wind and combined cycle gas turbine projects."
The presence of organisations such as the Asian Development Bank (ADB) and the European Bank for Reconstruction and Development (EBRD) is also important for Uzbekistan, and its FDI landscape. The EBRD, for example, invested $900m in 26 projects in Uzbekistan in 2022, making it the leading recipient of its funding in Central Asia for the past three years. The involvement of these organisations brings with it a level of trust for investors who are assured that international financial institutions are financially committed to Uzbekistan's economic development.
Should Uzbekistan look East or West for FDI?
To attract FDI from a wide investor base, Uzbekistan is having to carefully manage its foreign relations with different major global actors.
"Uzbekistan has opened up to foreign investors and partners," says a London-based emerging markets fixed-income portfolio manager, who asked to remain anonymous.
"And unlike Kazakhstan, which is tilting more towards China, Uzbekistan is being more neutral in its political relationship among the three world powers, China, Russia and the US."
Uzbekistan's main export markets are Russia, China, Turkey and Kazakhstan, according to the country's investment agency. Its main import partners are China, Russia, Kazakhstan, South Korea and Turkey.
Uzbekistan's history means that Russia remains a key commercial partner. A sizeable proportion of the Uzbek economy relies on remittances from Russia. Fitch estimates that this increased by 2.6 times to $14.5bn (or 18% of GDP) in 2022. Meanwhile, the influx of about 100,000 Russians settling in Uzbekistan since the beginning of the Ukraine conflict means that the economy is more interconnected with Russia, according to Fitch.
As a result, Tashkent is having to balance its ties with Moscow and other world powers. For example, Uzbekistan has a neutral stance towards the Ukraine conflict but maintains its own foreign and economic policy.
In September 2022, Uzbekistan appeared to align itself with the US and suspended Russian card payment system Mir. Similarly, in December 2022, it rejected a Russian proposal to create a "natural gas union" with Russia and Kazakhstan, which would have created a common market for natural gas.
Isakov does not believe, however, that Tashkent's relationship with Russia will break down anytime soon.
He says: "It is definitely not in Uzbekistan's interests to cease its relationship with Russia, due to historical ties and its market size.
"Uzbekistan has taken a lot of measures to comply with the international sanctions regime."
Uzbekistan is also deepening relations with China, which is a major foreign investor and trade partner. Pan-Asia-focused consultancy company Dezan Shira & Associates notes that one of the most important projects for Uzbekistan is the China-Kyrgyzstan-Uzbekistan railway.
President Mirziyoyev has also sought to deepen trade ties with countries such as Turkey, India, Japan and Singapore, as well as European nations and Gulf states such as the UAE. Uzbekistan has 2219 bilateral trade investment treaties in force, according to figures from UN Conference on Trade and Development.
Can Uzbekistan maintain its FDI momentum?
Despite impressive FDI inflows over the past six years, there are some political risks and economic challenges that could threaten Uzbekistan's position as a growing FDI destination.
Uzbekistan remains a highly authoritarian state. At the end of April 2023, in a tightly controlled referendum, Uzbeks voted on constitutional amendments that enable the president to extend his term from five to seven years and serve two more terms.
Freedom House, a US-based organisation focusing on political advocacy and human rights, notes that despite reforms, there are few signs of democratisation in the country. It adds that the legislature and judiciary effectively serve as tools of the executive branch, which introduces reforms by decree.
This leads to a lack of transparency such as the awarding of contracts and the regulatory environment. Similarly, Uzbek bureaucracy can be slow and inefficient, which makes it difficult for foreign investors to get things done.
Corruption also remains high in Uzbekistan. This makes it difficult for foreign investors to invest and do business. Despite efforts by President Mirziyoyev to combat corruption, including the establishment of an anti-corruption agency in 2020, Uzbekistan ranked 126 out of 180 countries in Transparency International's 2022 Corruption Perception Index.
Isakov believes that transport infrastructure is another key challenge facing meaningful FDI.
He comments: "Although the government has taken steps to improve infrastructure, Uzbekistan's domestic infrastructure, such as rail networks, remain state-owned and underdeveloped.
"Similarly, the road network is of low quality and remains congested, meaning it can be difficult to transport goods or cargo. Airports also need more private sector investment and should be open to accepting more tourists."
The lack of available skilled employees is also another challenge foreign companies have to contend with. In an employer survey in a report by the ADB on Uzbekistan's labour market, only 21% of respondents said that the education and training provided by technical and vocational education and training colleges was relevant, with 32% saying it was not relevant, and the remainder saying it was partly relevant. The report added that the active participation of women in the labour market remains low.
An overexposure to Russia for trade and remittances, and the possibility of secondary sanctions as a result of the invasion of Ukraine, is an economic risk for Uzbekistan. Secondary sanctions target a third nation conducting business with rogue governments, individuals and organisations. The possibility of secondary sanctions could make Uzbekistan a less attractive investment destination.
Uzbekistan's economic transformation is also vulnerable to global commodity price shocks too. Fitch notes that commodities (gold, natural gas, copper) represent a high share (36%) of exports and the state budget's revenue (34%). It also says that gold has a high weight in international reserves (65%).
A (tentatively) bright future
Indeed, Uzbekistan has attracted impressive inward FDI from a diverse range of investors and companies since 2017. It has achieved these flows, thanks to a reform drive by the government and balancing relations with global powers such as Russia and the US.
Despite this success, Uzbekistan faces risks that could derail future inflows. Policy-makers will not be able to rest on their laurels when it comes to institutional and economic reforms. Potential improvements to this landscape could include enhancing the legal framework for investors, improving transport infrastructure and addressing labour market challenges. These measures would reassure investors and companies that the country's authorities are committed to improving the operating environment.
With these domestic challenges in mind, Uzbekistan must also navigate worsening geopolitical rivalries, particularly involving Russia or China and Western nations. With this in mind, Tashkent would perhaps be well advised to seek to develop new trade relations and diversify its economy away from commodities. If it manages to pull off these feats, then there should be nothing stopping the country from retaining its status as Central Asia's FDI success story.