Resource-rich Uzbekistan is in the throes of nothing less than a renaissance. At the heart of this is the ancient city of Tashkent, the country's capital and one of Central Asia's largest economic hubs. Since 2016 and the death of long-time autocrat Islam Karimov, the Uzbek government has embraced radical reforms in an effort to transition from a centrally planned economy to free markets.

Among some of the key policies has been the country's unification of the exchange rate, liberalisation of the foreign exchange market, and the reduction of regulations and red tape for investors (alongside the launch of numerous investment incentives). Uzbekistan has also given visa-free access to more than 45 countries, established numerous special economic zones, and very successfully entered international capital markets.
Little wonder, therefore, that the country's ranking in the World Bank's all important Doing Business index has shot up in recent years – it is now 69th in the world, according to the latest report (a very respectable position, but with plenty of improvements still required).
The impact of crises on Uzbekistan
Although Tashkent is Uzbekistan's economic powerhouse, driving the country's much-needed diversification, its vulnerabilities have been highlighted in recent years.
Indeed, the country's dependence on commodities was all too clear during the global commodity price shocks of 2014 and onwards, as well as during the Covid-19 pandemic. This is why Uzbekistan's gross domestic product (GDP) has dropped so markedly over the past six years, albeit from a very high starting point.
As the country opens up, its increasing dependence on the global economy can be seen, most obviously in the dramatic collapse of tourist arrivals to the country in 2020 (see chart below). On the other hand, Uzbekistan has not suffered as much as other economies that are more linked to global markets.
How well do you
really

know your competitors?

Access the most comprehensive Company Profiles on the market, powered by GlobalData. Save hours of research. Gain competitive edge.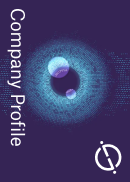 Company Profile – free sample
Thank you!
Your download email will arrive shortly
Not ready to buy yet? Download a free sample
We are confident about the unique quality of our Company Profiles. However, we want you to make the most beneficial decision for your business, so we offer a free sample that you can download by submitting the below form
By GlobalData
For example, although foreign direct investment (FDI) to the country fell significantly in 2020, it fared much better than the global average of -42%. Similarly, Uzbekistan's GDP only dropped to 1.6% growth in 2020, far better than the global average of about -3%.
How Tashkent is being overhauled
Located in the eastern part of Uzbekistan, Tashkent is architecturally and historically significant due to its ancient history and transition from the Soviet period. The city was once a key international transport junction on the old Silk Road, and now an important part of the Belt and Road Initiative.
Reflecting this history, Tashkent's landscape boasts ancient settlements, medieval buildings, Soviet-era blocks, modern luxury apartments and business centres. The city is known for its plethora of museums and historic sites, such as the Amir Timur Museum and the Mausoleum of Kaffal-Shashi.
It is no surprise, therefore, that Uzbekistan has witnessed something of a tourism revolution over the past decade, as it has become increasingly 'discovered' by global tourists looking for locations off the beaten track. International hotel chains such as Hyatt Regency and Radisson Blu have jumped in, although there are still only a handful of large foreign players active in the city.
According to Uzbekistan's investment promotion agency (IPA), which boasts an impressive investment portal, tourism projects are among the main investment prospects listed for the Tashkent region – of which there are 80, all very clearly detailed, valued at a total of $600m (UZS6.38trn). For example, the website lists an ecotourist complex requiring $1.5m, a four-star hotel with cafe and restaurant for $5m, and a tourist complex with a ski slope for $2.6m.
These opportunities are part of a wider boom in Tashkent's real estate market, which has received massive government funding. To attract FDI, Uzbekistan's new government has begun to redesign Tashkent city centre into a modern consumer and business district. More specifically, the Tashkent City mega-project redevelopment seeks to construct a series of shopping malls, parks, luxury apartments and business centres in the heart of the city.
Tashkent's agriculture, food and manufacturing strengths
Uzbekistan is best known for its exports of oil, natural gas and gold (indeed it has the fourth-largest deposits in the world and is also rich in copper and uranium).
The country is also one of the world's largest exporters of cotton, as well as an important source of food, machines and equipment – sectors that are well represented in the Tashkent region. Indeed, the vast majority of investment projects listed on the aforementioned IPA portal relate to those industries and their subsectors.
Take, for example, a $1m project for the production of textile materials used for sewing car covers, or a $10m livestock complex (dairy and meat), or a $1.3m factory for food additives production (protein, casein, creatine, etc).
While Uzbekistan's service industry has been growing solidly over recent decades, agriculture and industry have kept pace (as shown in the below chart), which is unusual for emerging markets.
The country already boasts a strong array of foreign investors across these sectors, such as Nestlé, Coca-Cola, General Motors, Case New Holland (a leading provider of agricultural and construction equipment), Yanguan Corporation (one of the world's largest manufacturers of sportswear), and Rieter (the world's leading supplier of systems for forming short-staple fibres).
Beyond manufacturing and agriculture, the Uzbek government is also looking to boost the country's underdeveloped banking sector (based in Tashkent), as well as its energy, telecommunications and transport industry, a part of an ongoing large-scale privatisation plan of 620 state-owned enterprises.
In this regard, Uzbekistan has been largely successful, boasting names such as Huawei and Samsung, while in February 2021, Russian telecoms company MegaFon announced that it would invest $100m to set up a joint venture with Uzbekistan's biggest mobile phone company, Ucell.
Meanwhile, the country's latest privatisation programme, launched in 2020, remains in its early stages (Covid-19 has delayed, but not stopped, the process). So far one of the most high-profile sales has been Hotel Uzbekistan, which was sold to a Singaporean film company.
Renewables a big deal in Uzbekistan
Opportunities in renewable energy across the Tashkent region are also of note (although most projects are based beyond the capital). Uzbekistan is undertaking a large liberalisation of its energy sector, and the green transition is a key part of this.
For one, the country has the right resources for wind, solar and hydro energy, as well as a rapidly growing population. Electricity use in the country is predicted to double from 69 terrawatt hours (TWh) to 117TWh by 2030.
Subsequently, the Uzbek government proposes to build three gigawatts (GW) of wind power capacity and 5GW of solar power plants over the next ten years, and has already undertaken a tender to build a 100-megawatt (MW) wind power plant in Karakalpakstan and two 100MW pilot solar power projects in the Samarkand and Navoi regions.
The availability of domestic uranium resources also makes nuclear power an obvious choice for the country. Construction plans have already been drawn up with Russia's Rosatom.
Russia, South Korea, China and Germany are the traditional sources of FDI for the country, but energy, particularly renewable energy, is an area where a wider pool of investors could be attracted.
The global appetite for the country's first wind tender highlights investors' confidence in Uzbekistan. In May 2020, its energy ministry announced that 70 companies and consortia from 30 different countries had submitted proposals for the aforementioned 100MW project in Karakalpakstan. While Chinese companies far outnumbered those from other countries in the tender, as many as eight Spanish companies expressed an interest.
That same year, Saudi-based Acwa Power invested $2.5bn in Uzbekistan to develop three groundbreaking power projects.
The development of Uzbekistan's energy sectors is part of a wider national transition that makes Tashkent one of the most interesting cities in Central Asia for emerging market investors.
Uzbekistan's momentum for reform and diversification since 2016, as evidenced by the country's impressive IPA website, has not been quelled by Covid-19. This, combined with the successful arrival of reputable multinationals, signals meaningful opportunity across a wide range of sectors beyond extractives.
This is the fourth in Investment Monitor's 'Future of Eurasian Cities' series. Click here to read about Baku, here for our profile on Tbilisi and here for our feature on Almaty. In the coming weeks, we will cover Nur-Sultan and Yerevan.