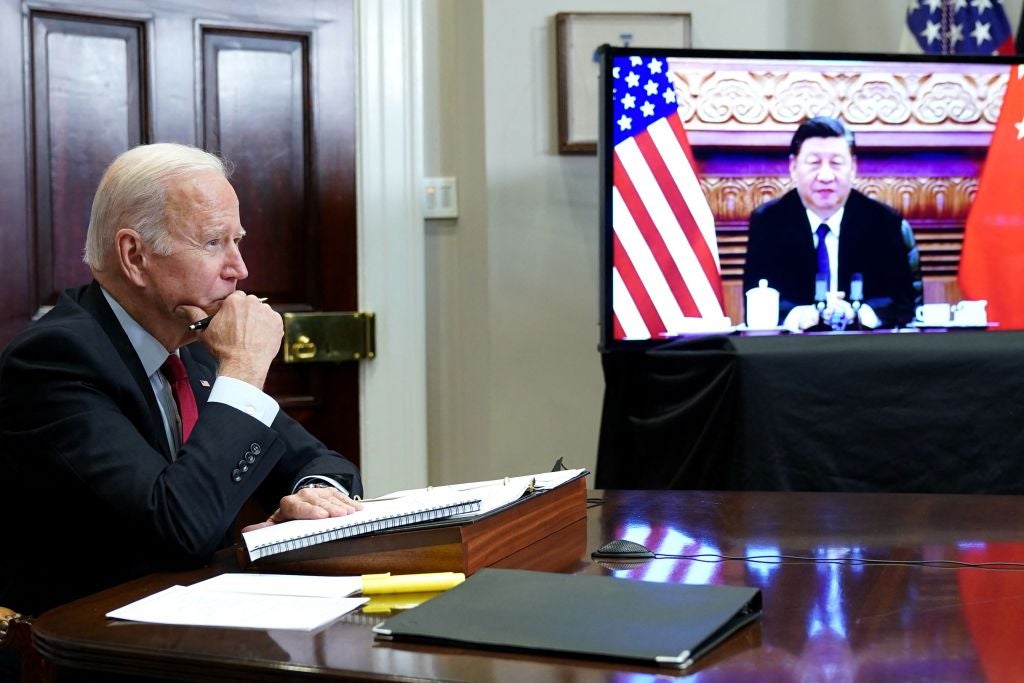 Against the backdrop of growing trade protectionism, foreign direct investment (FDI) regulation has become increasingly prevalent. Restrictions have been on the rise since the 2008 global financial crisis, which triggered a surge in economic nationalism and populist politics.
This trend further intensified in the wake of Covid-19. Many governments implemented measures to protect critical assets from predatory behaviour. According to the UN Conference on Trade and Development's World Investment Report 2021, 2020 was a record year for FDI restrictions. The report noted that 50 new measures were approved globally in 2020, more than double the 21 measures recorded in 2019.
With many countries becoming more interventionist, it is essential that investors are up to date on ever-changing FDI rules. Investment Monitor's FDI regulations database offers a general overview of protectionist policies for 50 of the world's top FDI destinations as well as the restrictions that have been implemented in relation to Covid-19.
In 2021 seven of the top ten FDI destinations (based on number of 2020 FDI projects) enhanced their protectionist investment policies, namely the Australia, China, France, Germany, Spain, the UK and the US. Poland and the United Arab Emirates (UAE) made no changes to their FDI restrictions, although the UAE recently announced plans to switch to a four-and-a-half-day working week ending at midday Friday to make it easier to do business globally.
India was the only country in the top ten that formally eased its regulations in 2021, with the opening of its telecoms services industry to foreign investors.
US continues to scrutinise China investment under Biden
The Committee on Foreign Investment in the United States (CFIUS) has continued to carefully review Chinese investment under the Biden administration. Several measures were implemented in 2021 to enhance the committee's powers.
In March 2021, regulations came into force that allow the US commerce secretary to block transactions involving "foreign adversaries" in the IT sector. This includes foreign governments or non-government persons from China, Cuba, Hong Kong, Iran, North Korea, Russia and the Venezuelan president Nicolás Maduro.
In addition, as of August 2021, US citizens are banned from investing in certain Chinese companies in the defence and surveillance technology sector. This expands the government's previous ban on US investment in companies owned by the Chinese military, which was enacted in November 2020.
Outside of China-specific restrictions, the Department of Commerce added certain types of biotechnology-related software to the list of sectors that must be screened by the CFIUS.
Amid worsening relations with the US, the Chinese government passed the Anti-Foreign Sanctions Law in June 2021. Under the new rules, individuals or companies involved in the making or implementation of a foreign country's discriminatory measures against Chinese citizens or interfering in China's internal affairs can be banned. The ruling follows the decision by the UK, EU, US and Canada to impose sanctions over serious human rights abuses in the Xinjiang province.
More EU members are establishing protectionist policies
Regulation (EU) 2019/452, the first set of EU-level rules aimed explicitly at FDI, became fully operational in October 2020. The rules aim to encourage cooperation, information sharing and transparency regarding FDI control among EU member countries.
Currently, 16 of the 27 EU member states have either adopted a new national FDI screening mechanism or amended their existing measures to better reflect the EU-level rules. Two of these 16 EU members implemented their investment screening laws in 2021. The Czech Republic's Act on the Examination of Foreign Investment came into effect in May 2021, while Denmark's Investment Screening Act entered into force in July 2021.
Eight countries are in the process of adapting their FDI regimes to the EU regulation including Belgium, Ireland, Sweden and the Netherlands. Bulgaria, Croatia and Cyprus have no public plans to introduce FDI screening restrictions. However, the European Commission has stated that "it is merely a question of time before all 27 member states have such legislation and mechanisms in place".
The UK will significantly expand its screening powers
The UK's long-awaited National Security and Investment Act became law in April 2021 and will come into full effect in January 2022. The act significantly expands the UK government's powers to screen and intervene in foreign investments that could threaten national security.
Investors in one of the 17 sensitive areas selected by the UK economy may need prior government approval. These sectors include advanced robotics, AI, computing hardware, data infrastructure, satellite and space technology, and synthetic biology.
The UK government has also introduced measures to encourage investment. The Investment Council was established in April 2021 with the aim of enhancing FDI. The council is made up of 38 representatives from multinational companies including Siemens, Nestlé, Lockheed Martin and HP. It will allow global investors to offer high-level advice to the Department of International Trade.
Many countries still enforcing Covid-19 measures
In the fallout from the Covid-19 outbreak, countries worldwide introduced temporary amendments to their FDI restrictions to protect vulnerable companies from opportunistic foreign takeovers. Various countries have extended the deadlines of these Covid measures.
Spain's FDI screening rules regarding critical infrastructure, critical technologies and dual-use products will stay in place until the end of 2022. Similarly, Canada and Hungary's Covid-related investment laws were extended until the end of 2021, while Poland's will stay in place until June 2022.
As of January 2021, all investments in Australian sensitive national security businesses will be screened regardless of their monetary value. The rule was originally introduced by the Australian government as a temporary measure at the beginning of the pandemic in March 2020.
High-tech, rare minerals and renewable energy among sensitive sectors
An increasing number of countries are expanding their definition of sectors considered vital to national security and are protecting them through FDI screening mechanisms.
Germany, which already has one of the most established FDI screening regimes in Europe, tightened its restrictions further in 2021. The government extended the scope of its FDI screening rules to include 16 additional sectors with a focus on the high-tech industry.
As of May 2021, non-EU or non-European Economic Area investors must receive clearance before acquiring 20% or more of the voting rights in German companies in sectors including AI, autonomous vehicles, robotics, quantum technology and semiconductors.
In November 2021, the Japanese government introduced a new rule focused on the rare earth industry. Foreign investors in business sectors related to 34 rare earth metals must receive prior government approval. The purpose of the amendment is to protect Japanese companies from unwanted foreign takeovers and secure a stable supply of critical materials including lithium and cobalt.
The demand for critical metals has soared in recent years as countries race to reduce their carbon emissions. Lithium, cobalt and nickel are vital in the manufacture of electric vehicle batteries and wind turbines.
France has also announced plans to extend its FDI review mechanism to include technologies involved in the production of renewable energy. The rule was adopted in September 2021 and will come into force in January 2022. The change reflects the growing importance of France's green energy sector. France aims to have renewables represent 50% of its energy mix by 2035 and this new measure will allow the government to better control the key companies in the market.
Protectionism set to continue in year three of Covid-19
Looking ahead to 2022, it appears that the global rise in protectionist FDI measures will continue. Although there are some outliers such as India, many of the world's top investment destinations are maintaining or strengthening their screening mechanisms. Several countries are currently in the draft stages of implementing restrictions including Ireland, Luxembourg and Portugal.
In addition, the emergence of the Omicron variant may prompt countries to further extend their Covid-19-related restrictions. As the world enters its third year of the pandemic, governments will need to balance rebuilding their country's investment attractiveness with protecting domestic companies from opportunistic takeovers.
The interactive database in this article was made by Georges Corbineau.