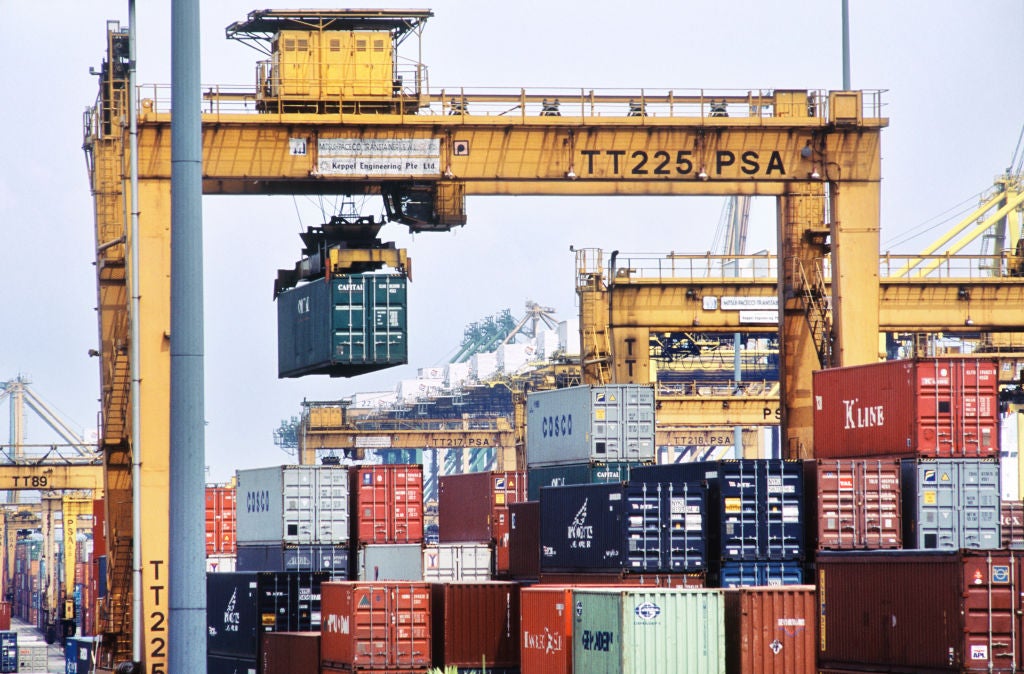 Global supply chains have been in a state of disruption for the past few years due to a combination of rising trade tensions and the impacts of Covid-19.
Of this double whammy, Damien Bruckard, deputy director of trade and investment at the International Chamber of Commerce in Paris, says: "The collapse and subsequent surge in consumer demand during the pandemic has led to significant shortages of manufacturing components, order backlogs, delivery delays and a spike in transportation costs and consumer prices."
As supply chains move past the immediate impacts of the pandemic, Band-Aid solutions such as chartering private container ships and stockpiling are being replaced by restructured supply chains that put the emphasis on security rather than fiscal savings. The allure of low-cost labour is being outshone by the desire to have resilient and robust supply chains that can respond to crisis with more agility.
As the dust continues to settle on the Covid crisis and companies and countries action ever-evolving strategies, Investment Monitor investigates who the winners and losers will be within the world of supply chains in 2022.
According to the Statista Supply Chain Index, the US and EU are the most exposed to supply chain disruptions, yet all regions featured were sitting above the index 100 line by August 2021, proving that disruption remained high.
Further crediting Statista's findings, GlobalData's Supply Chain Vulnerability Index reveals that the US and the UK are in first and second position, respectively, for supply chain vulnerability. Australia, France and Russia follow. The index found Germany to be the least vulnerable, with China, South Korea, Ireland and the Netherlands following in the top five spaces, indicating that their supply chains remain fairly secure.
How well do you
really

know your competitors?

Access the most comprehensive Company Profiles on the market, powered by GlobalData. Save hours of research. Gain competitive edge.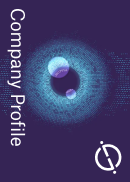 Company Profile – free sample
Thank you!
Your download email will arrive shortly
Not ready to buy yet? Download a free sample
We are confident about the unique quality of our Company Profiles. However, we want you to make the most beneficial decision for your business, so we offer a free sample that you can download by submitting the below form
By GlobalData
So if global supply chains are still in a state of disruption as 2022 begins, how can supply chain winners and losers be defined?
What is the metric for winning or losing in supply chains?
When asked to rank global supply chain efforts, experts agreed that there is no straightforward answer. A universal lesson for many companies and site selection advisors during the pandemic was that strategies addressing supply chains have needed to be flexible.
This is in direct conflict with the nature of supply chains and manufacturing as an industry; investments are often long-term and expensive to enter into and adjust. There are a lot of levers for supply chain decisions – talent, location, cost, technology offering, geopolitics – and all are likely to change over the duration of investment.
Dr Martin G Kaspar, head of business development at a German mittelstand company and a foreign direct investment (FDI) specialist, says: "One of the reasons why it is so difficult to remark upon who the winners and losers are is because we are seeing a paradigm shift. A lot of the old logics are suddenly out of the window."
Kaspar explains that for the past couple of decades, before the pandemic hit, the focus was on trade facilitation measures instead of protectionist measures, and that has now flipped.
Alongside this, the rise in importance of geopolitics and heightened freight costs, combined with the complexities of the pandemic, has meant that companies have had to embrace new operational procedures fast. It isn't simply manufacture and ship for as low a cost as possible anymore.
The rise of industry 4.0 has also meant that automation, AI, robotics and logistic management are becoming more prevalent, and as a result supply chains have become wrapped up in the global tech race. As tech bolsters productivity and visibility for supply chains, it also demands a skilled workforce and investment into new technologies.
"It is too early to tell how this will all work out ten years from now," says Kaspar. "There isn't one way for manufacturing and supply chains anymore – there are several different avenues to go down."
So, if deciding on a metric for winning (and losing) in supply chains is difficult, what can be established about the current winners and losers in the industry?
Shipping costs soar
A crucial element of supply chains that undoubtedly saw economic success in 2021 was shipping companies. International shipping costs enjoyed unprecedented gains with the cost of a 40ft container increasing from $1,331 on average at the end of February 2020 to a peak of $11,109 by mid-September 2021.
The pandemic brought with it a mammoth increase in shipping and container costs, but experts are divided on whether this will continue in 2022. Guy Douetil, managing director for Europe, the Middle East and Africa at site selection consultancy Hickey & Associates, says: "Container prices don't look like they are going to settle down any time soon."
Kaspar doubts that big profits for shipping companies can continue in the long-term due to trade flows decreasing and the rise of inter-company trade and reshoring – meaning that the business of freight forwarders could decrease significantly.
As strategies continue to solidify around private shipping options and the shortening of supply chains, there is a knock-on impact set to continue for at least the first half of 2022. Lisa Anderson, president of supply chain consultancy LMA Consulting Group, says: "[The rocketing container costs are] increasing the prices of goods because companies can't just absorb these prices, and they are passing them on. It is causing this inflation that will continue as long as shipping prices are high."
While it remains to be seen how long prices will stay high, another lingering problem has no quick solution. The highly reported labour shortage, particularly of truck drivers, is a problem that is infecting not just shipping but the entire supply chain.
Tech, talent and supply chains
In order to be a supply chain winner, experts agree that a skilled workforce, a consistent talent pipeline and good retention policies are key – something that has proven elusive for many countries and companies.
In even the most-developed economies, such as the UK and US, the problem of accessing a skilled workforce and fulfilling the job demand has proven to be a persistent problem. For developing economies – most of which have tended to rely on a low-cost labour offering – the ability to cultivate talent is a pressing matter.
The old model for manufacturing and supply chains is over, according to experts, and the countries and companies that are placing lowering costs over embracing tech and security are widely considered the 'losers' in the supply chain industry. If low-cost labour is a developing country's only offering, its future now looks uncertain.
Kaspar says: "If we are talking about countermeasures to the current climate and quick developments, you can't simply educate half of your population within the space of a few years if that preparation has not been done."
The old phrase of 'failure to prepare is preparing to fail' rings true for talent pools in 2022. Countries with solid education programmes and a high quality of life could reap the benefits of this with regards not just to supply chains but also to manufacturing productivity.
Douetil highlights that labour is a nuanced problem for supply chains right now; costs are going up, the availability and reliability of labour has been in flux during the pandemic and new skills are needed to support industry 4.0 initiatives.
Retain and retrain
Even locations that have been known for having impressive talent pools are feeling the pinch, according to Douetil. "Poland has become a victim of its own success," he says. "This increasing investment has drained the limited labour pools. In general, the sustainability of labour pools is a big consideration for supply chains. You have to have 2.1 children for every female to have a sustainable labour population – no country in Europe comes close to that without immigration."
So if impending population problems could see talent pools thin out, retention of the current workforce is key for those wannabe winners.
Jonathan Eaton, principal for sourcing and supply chain transformation at Grant Thornton, a professional services network and advisory, says: "Companies that are doing well [in supply chains] are those that have surveyed to get the voice of their employees. It is companies that are being proactive in outlining a career path and being transparent about the investments that they are willing to make in employees that are successfully retraining and retaining their staff."
Anderson agrees that the responsibility largely sits with companies rather than countries when it comes to managing staff retention and retraining. Of course, for investment into both tech and talent, there first has to be access to cash flow in order to foot the bills, something many in the supply chain industry have been struggling with during the pandemic.
Show me the money
The Covid-19 pandemic has meant that companies have had to build resiliency and flexibility into their supply chains, with many choosing to adopt a 'China plus one' strategy. This is an approach that sees companies move away from their reliance on Chinese manufacturing, but does not cut the country out. This strategy has seen countries such as Bangladesh, India, Indonesia, Malaysia, Thailand and Vietnam benefit from resulting investment flows.
Yet, in order to enact a China plus one strategy, or any restructuring of the supply chain, or indeed any of the other feats deemed necessary to 'win' at supply chains – retraining of a workforce, adoption of new technology or footing the bill of rising shipping costs – the key lever companies need to have is access to cash flow.
"Companies that manage their cash flows well are definitely the winners because they are able to get in front of risk," says Eaton. "A streamlined cash conversion cycle is proving very important to current circumstances."
Anderson agrees that companies that are too rigid with their planning and unable to make changes, whether due to risk-aversion or cash-flow troubles, will turn out to be the supply chain losers of 2022.
Douetil highlights that there is a tricky balance to be found between investing in resilience and shortening your supply chain with those cash reserves and balancing your margins and remaining competitive – essentially, deep pockets are needed to keep companies afloat as these restructurings occur.
Predictions for supply chains in 2022
As difficult as choosing winners and losers in supply chains for 2022 has proven for the experts, there was a general consensus that the disruption was proving both good and bad for China. The country remains a manufacturing titan and many companies are still keeping a significant presence there; however, the desire to ease the reliance on the country has made winners of many of its South East Asian neighbours.
Reshoring has also seen countries closer to large consumer markets benefit, such as Mexico and those in the Caribbean.
Bruckard highlights the less fortunate in the supply chain industry. "All regions are suffering; however, India, the US and Brazil have been hit particularly hard with substantial shortages across many categories of products," he says. "Acute supply chain disruptions across Africa are proving particularly hard to surmount and have exposed the continent's reliance on global trade for its prosperity."
Shannon Fura, treasurer of the executive committee for the National Association of Foreign-Trade Zones, agrees, saying: "China without a doubt [is a potential supply chain loser in 2022] and also regions of Africa, particularly in regions where there are challenges to democracy or issues raised over human rights. Forced labour investigations and findings will be a wild card here since they are not specific to a country or region in many instances but can have an immediate negative impact on dedicated supply chains."
Essentially, it is impossible to know how the various strategies concerning supply chains will play out across the year; however, it is clear that a failure to react to the ongoing disruptions will not be enough for companies and supply chains to survive.
Perhaps the biggest winners and losers are supply chains in general. Never before has the concept been so widely spoken about and companies seem to have a renewed respect for the importance of supply chain strategy. However, the crisis, and ensuing hurdles, that have placed supply chains centre stage still represent a negative for the industry and are a long way away from being solved.
For more coverage across our publishing network of the issues created by the supply chain crisis, read the following: