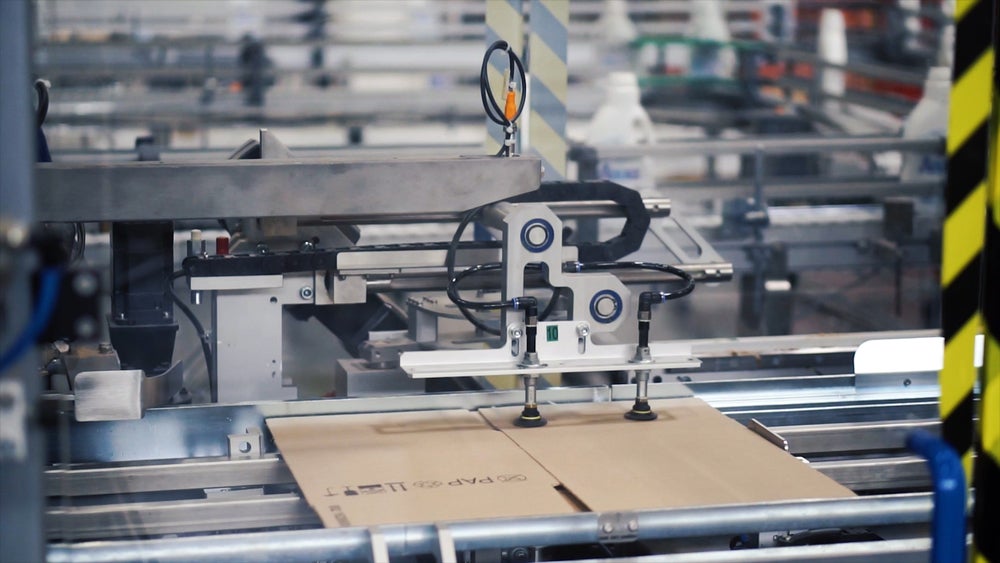 As the significant increase in online shopping shows no sign of stopping, the packaging industry continues to have to adapt its business model, capacity and processes to meet consumer and sector demands.
Shifts in consumer demographics, the move away from plastic and more rigid packaging, and the continued globalisation of the industry led by China are three of the main disruptors.
With all this to consider, starting a packaging company requires research, business planning and, critically, the right location choice to maximise the business potential.
Ohio business landscape and packaging investment signal sector growth opportunities
As one of the largest packaging companies in the US, EPac Flexible Packaging is a significant investor in any region where it operates.
This makes the opening of an Ohio site for its packaging operations important in terms of the overall market across the state.  
In addition to this sector investment, the Ardagh Group, a leading manufacturer of recyclable metal and glass packaging, also announced plans to open a facility in Ohio, slated for 2022, with a promised job generation of about 200 employees.
According to a report by the Bureau of Economic Analysis, Ohio had a GDP of $656.2bn in third quarter of 2017, up from $517.1bn in 2012 and $501.3bn in 2011, with positive post-pandemic forecasts.
With this fiscal landscape, starting a packaging company in Ohio offers numerous options and potential benefits.
Tax incentives driving new business to Ohio
Ohio is a state that provides a welcoming business climate for both regional and global investment and investors.
With state and business communities collaborating to nurture and encourage growth in businesses of all sizes, the opportunity landscape is pragmatic as well as productive.
For those considering starting a packaging company in Ohio, the simplified, streamlined tax structure, coupled with an accessible mid-west location and affordable cost of doing business, make it an attractive location choice.
The Ohio economy has emerged as a welcoming and amiable environment for start-up businesses. This has been achieved, in part, by the introduction of numerous tax incentives state-wide.
Due to a generous range of incentives available for new enterprises for companies, including those within the packaging sector, the state continues to attract new business.
When businesses and start-ups are looking to invest in Cleveland, Ohio Job Creation Tax Credit schemes provide the opportunity for business owners to obtain a refundable tax credit against their commercial activity tax.
Coupled with favourable insurance premium tax, Ohio corporate franchise tax and an employee's individual personal income tax break, the fiscal landscape is business-friendly and attractive to investors.
Starting a packaging company in Texas remains a strong option
As the second largest state in the US, Texas is an economic powerhouse with a strong business landscape.
With its thriving manufacturing sector and diverse economy, the business landscape and economic forecasts for the state remain positive.
Repeatedly ranked as one of the best states to start a new business enterprise in, Texas is home to significant levels of entrepreneurial activity, a fact that encourages and attracts more companies looking to operate in the state.
Companies or individuals considering starting a packaging company in Texas are often drawn to the wide range of highly business-friendly tax structures and incentives for new and expanding businesses.
With no state income tax for employees, new businesses in the sector can attract employees and significantly reduce costs associated with starting a packaging company.
California attracting packaging company investments
California is the third largest state by area and the third most populous state in the US, one of the economic drivers of the country's economy.
Beyond the famous high-tech hub, this is a state with an excellent corporate infrastructure, a sizeable workforce and growing markets for start-ups in many sectors.
With the largest state economy in the US, a highly educated and qualified workforce, diverse industry sectors, new business support and a wealth of networking opportunities, the immediate potential for starting a packaging company in California is axiomatic.
In terms of investment potential, California attracts the most in venture capital and has a high start-up survival rate of more than 80%.
The potential for starting a packaging company in California is enhanced by industry leaders investing in the sector within the state.
Industry leaders driving sector growth
In 2021, Berlin Packaging, a major supplier of plastic, glass and metal containers across the US market, opened a new mega-warehouse in Ontario, California.
Expanding its existing operations, the company is committed to greater job creation, something which showcases the workforce potential when starting a packaging company in California.
Information and Data from Global Business Alliance, Statista, Ohio Chamber of Industry and Commerce, US Census Bureau, US Chamber of Commerce