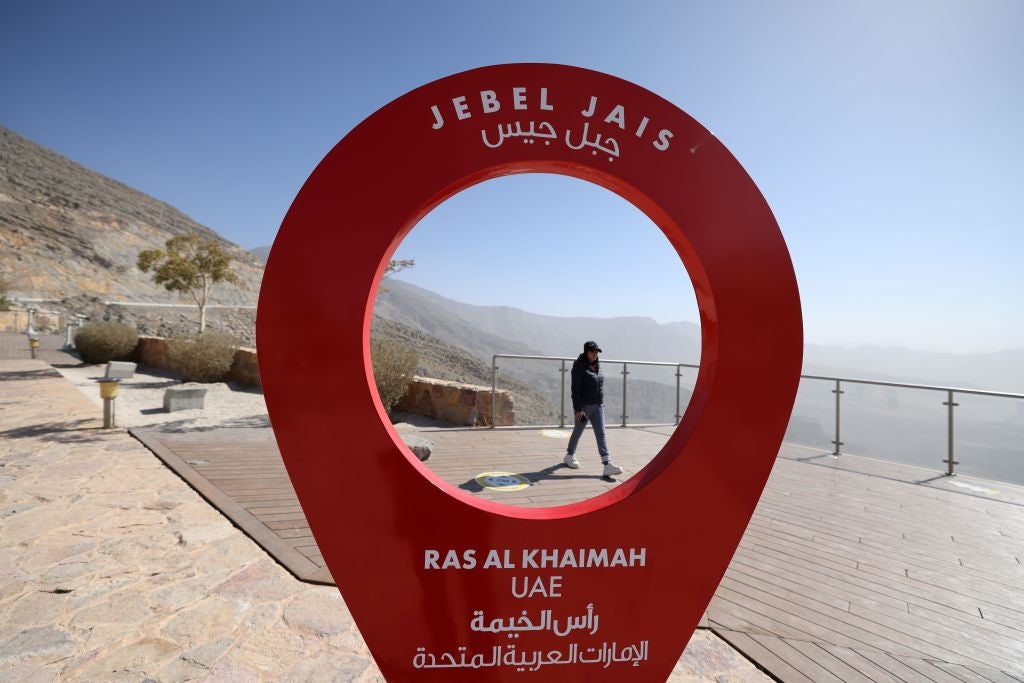 Two foreign direct investment (FDI) projects into the United Arab Emirates since May 2022 are representative of the country's efforts to diversify its economy away from oil and gas dependence.
First, a subsidiary of the Nakhat Group from India announced it was investing to build the UAE's first automotive battery recycling centre. Then, in August, US company Falcons.AI announced it was opening an operation in the country as a platform to expand its artificial intelligence services across the wider Middle East region.
These investments did not occur in either Abu Dhabi, the capital of the UAE, or Dubai, its business hub, however. Both investments were in Ras Al Khaimah, one of the five 'other emirates' that make up the UAE.
Long in the shadow of Abu Dhabi and Dubai, the 'other emirates' of Ras Al Khaimah, Fujairah, Sharjah, Umm Al Quwain and Ajman are becoming increasingly important to the UAE's economic diversity plans.
Each of the 'other emirates' has its own investment promotion agency, which are keen to highlight their location's unique attributes and the benefits of being a part of the UAE ecosystem.
How well do you
really

know your competitors?

Access the most comprehensive Company Profiles on the market, powered by GlobalData. Save hours of research. Gain competitive edge.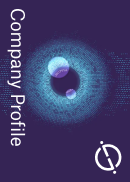 Company Profile – free sample
Thank you!
Your download email will arrive shortly
Not ready to buy yet? Download a free sample
We are confident about the unique quality of our Company Profiles. However, we want you to make the most beneficial decision for your business, so we offer a free sample that you can download by submitting the below form
By GlobalData
"I think every emirate has its own value propositions and has got its own attraction strategy, and we all complement each other," says Ramy Jallad, Group CEO of Ras Al Khaimah Economic Zone (RAKEZ).   
Free zones such as RAKEZ are facing new challenges, thanks to UAE-wide rules on corporate tax rates and foreign ownership, which will erode some of their unique offering to investors. But rising investment levels in 2021 seem to show a broad resilience across all parts of the country.
The UAE economy goes from strength to strength
Dubai achieved well-publicised growth in FDI during the Covid-19 pandemic, and is by far the biggest recipient of inward investment in the UAE.
According to the UAE Ministry of Economy, FDI inflows for the whole country rose 4% in 2021 to reach $20.7bn. According to Dubai FDI, greenfield foreign investment into Dubai rose 52% over the same time period, with 418 projects recorded, including the opening of 43 new headquarters.
Comparing the FDI performance across the different emirates is difficult, as each emirates produces its own data with its own methodology that proves resistant to straight comparison. Yet with Dubai claiming $7bn in 'FDI capital flows' in 2021, it is clear the city state is the main driver of investment in the country, but the other emirates also make a significant FDI contribution.
Despite Abu Dhabi being the country's capital, and holder of 90% of its oil reserves, it is not the case that it attracts more of the FDI going into the UAE that isn't bound for Dubai. The UN Conference on Trade and Development (UNCTAD) estimated total FDI stock in the UAE in 2020 at just under $151bn, yet according to Statistics Centre Abu Dhabi, the largest emirate accounted for just Drh97bn (roughly $26bn) of FDI stock in the fourth quarter of 2020.
So without having comparable inflow data for the other five emirates, it is clear that they account for a large chunk of all FDI going into the UAE.
And like in Dubai, 2021 seems to have been a strong year for investment in other emirates. Sharjah, just north of Dubai, recorded a 133% rise in FDI-related job creation between 2020 and 2021, according to Sharjah FDI Office, and $237m in FDI-backed capital expenditure. Mohamed Al Musharrakh, CEO of Sharjah FDI Office, described this to Investment Monitor as a "J-shaped recovery" from Covid-19.
Ajman Free Zone, located in the smallest emirate of Ajman, reported a 4% rise in registered companies in 2021, with 1,792 companies now based there.
How every emirate manages to stand out
Despite taking up just 83,600 square kilometres of land on the east of the Arabian Peninsula, each of the seven emirates is distinct.
This is as true for investors as it is for tourists. Sharjah is a cultural hub for the country, with many museums to visit, yet its strict sharia laws, particularly regarding alcohol, may not be to everyone's taste. Fujairah has its own unique mountainous landscape, while Ras Al Khaimah boast many luxury hotels on its picturesque coastline.
The geography of each emirate also shapes its economy. Fujairah is the only emirate on the Gulf of Oman, the other side of the Strait of Hormuz, which carries a fifth of the world's traded oil. Consequently it has one of the largest bunkering ports in the world.
Its container port's capacity was expanded in 2021 from 60 to 100 vessels annually, and in 2020, operations began at its third oil refinery. Minerals account for almost all of Fujairah's exports and most of these exports go to other Gulf Co-operation Council countries.
The economies of other emirates are far more mixed in contrast. "Under Sharjah's diversification strategy, no single sector accounts for more than 20% of GDP," explains Al Musharrakh of Sharjah FDI Office. "And 96% of economic activity comes from non-oil sectors."
While iron and steel mills and ferroalloy manufacturing was the largest FDI sector in Sharjah in 2021, the largest growing sectors were culture, media and tourism, followed by food and agriculture, according to Al Musharrakh.
"[In Ras Al Khaimah] we are known as a manufacturing hub, where raw materials are transformed into a product or widget, and [we are renowned for our] building materials because we have the quarries, the limestone, the natural resources," says Jallad of RAKEZ.
He adds that RAKEZ has acquired a reputation as being a hub for small and medium-sized enterprises (SMEs), as it specialises on being the most "cost-effective destination" in the UAE for businesses.
Looming challenges for free zones
Investment promotion across the UAE has traditionally depended on free zones, which provide tax and regulatory exemptions to businesses based in specific locations. A key incentive across the UAE has been an exemption from corporation tax, but the OECD's proposed 15% minimum global corporation tax would remove this advantage.
Ahead of its implementation, the UAE plans to introduce its own new corporate tax rate of 9% as a way to transition away from being a low-tax based economy. Until recently, free zones had also been the only places where companies in the UAE could be 100% foreign owned, but these restriction have now been relaxed across the country.
Full and accurate data on free zones in the UAE, as in many other parts of the world, is hard to source, but they make a significant contribution to the country's economy. The UAE says it has more than 40 free-trade zones, and more than one-quarter of these are located outside of Abu Dhabi and Dubai. Sharjah alone has six specialised free zones and 33 industrial zones.
The free zones that Investment Monitor spoke to for this article were unanimous, however, that these changes were a positive thing for attracting investment, and that their appeal to investors was based on their strong infrastructure and business environment.
Al Musharrakh describes the new 9% corporate tax as highly competitive and beneficial for businesses in Sharjah. "Stronger government finances will increase capital spending, especially on infrastructure, which will further boost domestic and foreign investments," he says. "The free flow of capital, trade, financing and services will help businesses – especially SMEs – grow and flourish."
The introduction of golden visas in the UAE is also seen as boost for investment in the country, with Al Musharrakh claiming it is helping Sharjah "attract the investors, entrepreneurs, scientists, outstanding students and highly skilled professionals across all sectors from across the globe".
Growing opportunities in all corners of the UAE
The confidence of the 'other emirates' is demonstrated by their ambitions for further growing investment.
Ali Al Suwaidi, director-general of Ajman Free Zone, reveals that AFZ is undergoing a transition from mixed activity to become a clustered free zone. "To develop a business cluster, we are focused on the three pillars of innovative infrastructure, flexible regulations and demand targeted industries," he says.
In 2021, technology companies accounted for the highest proportion (21%) of the new registered companies in AFZ, with e-commerce the largest sector. India and Pakistan accounted for just under half of all FDI into AFZ last year.
Jallad says as a manufacturing hub in the region, Ras Al Khaimah sees opportunities in the global trend for near-shoring. "There is a lot of opportunity with the emergence of more manufacturing hubs around the world, where companies want to spread manufacturing to different part of the world," he adds, highlighting how the UAE is a gateway across continents, for those wanting access to Africa without being based there, for example.
According to Al Musharrakh, Sharjah is targeting investment in seven "frontier sectors": health and wellbeing; mobility and logistics; culture, media and tourism; agri-food technology; green tech; human capital and innovation; and advanced manufacturing.
He describes Sharjah as "globally connected, and a digital future-ready city with world-class innovation and research parks with specialised manufacturing labs and makerspaces".
The 'other emirates' have a lot more to offer than lower start-up costs than in Dubai and Abu Dhabi. Ambitious diversification programmes such as those in Sharjah's show what the UAE wants its future economy to look like. The success of these programmes will go a long way to determinning the long-term economic health of the whole country.