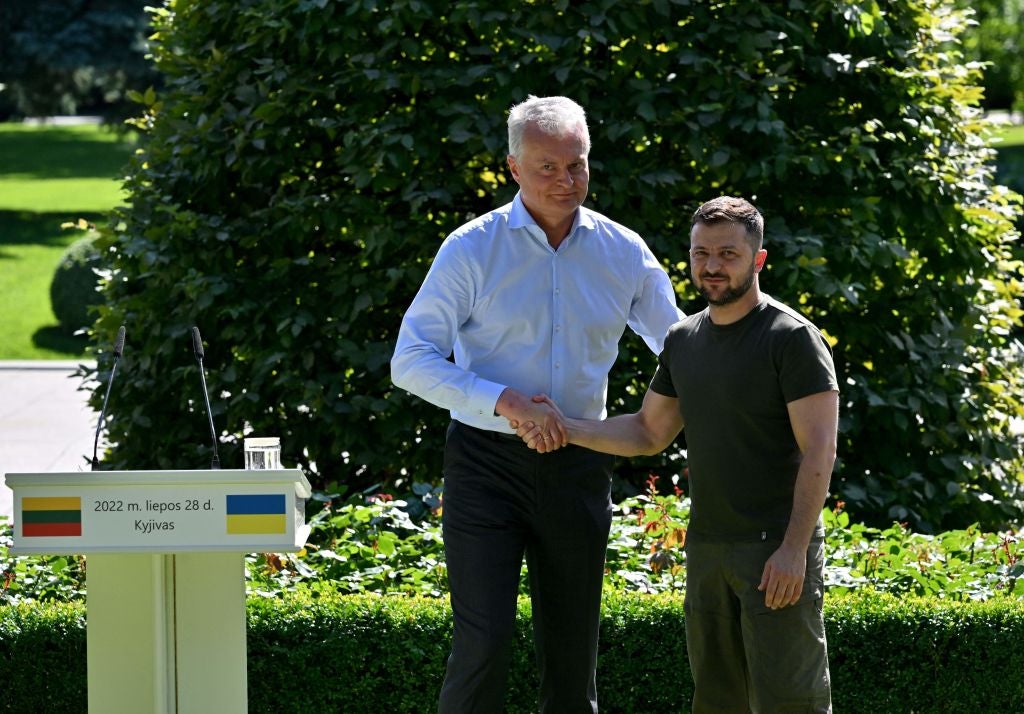 "As a young economist, ten years ago I would often start papers with the same sentence, that 'we were living in volatile times, facing many unprecedented challenges'. I look back now and think: 'Wow, we really had no idea what was still to come'."
Barbara Mróz-Gorgoń, PhD, marketing professor at Wrocław University of Economics and Management in Poland and president of the Global Biometric Council, explains that the impacts of Covid-19, and now the war in Ukraine, have made agility and resilience crucial for businesses operating in the countries surrounding Russia and Ukraine.
In such turbulent times, it is easy to assume that countries close to the conflict (or at risk from it spilling over into their borders) will see their foreign direct investment (FDI) figures take a hit. Yet Lithuania's most recent statistics stand as a sign of hope that these countries can maintain an image of being investor friendly.
Elijus Čivilis, the general manager of investment promotion agency Invest Lithuania, says: "Lithuania saw a steady growth in FDI during the first half of 2022, even though the challenges to [the] global economy and the war in Ukraine led to many discussions about the possible [negative] impact on the region."
Indeed, the 31 FDI projects attracted by Lithuania in the first six months of 2022 are expected to create 3,000 jobs, with Čivilis highlighting fintech and manufacturing as key sectors for the country. This is particularly promising as both sectors have become synonymous with the global issue of sourcing talent, a challenge that Lithuania has been proactive in tackling.
How well do you really know your competitors?
Access the most comprehensive Company Profiles on the market, powered by GlobalData. Save hours of research. Gain competitive edge.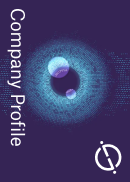 Company Profile – free sample
Thank you!
Your download email will arrive shortly
Not ready to buy yet? Download a free sample
We are confident about the unique quality of our Company Profiles. However, we want you to make the most beneficial decision for your business, so we offer a free sample that you can download by submitting the below form
By GlobalData
Given that the turbulence the 2020s have inflicted upon the world shows no sign of dissipating, what can other countries learn from Lithuania – a country that was involved in a flare-up with Russia earlier in the year over access to the Baltic exclave of Kaliningrad – and its approach towards maintaining an FDI-friendly image amid such worrying headlines?
The importance of business agility in times of conflict
Mróz-Gorgoń explains that although Lithuania has seen year-on-year growth when it comes to attracting foreign investment, the rest of the central and eastern Europe (CEE) region has struggled.
"It is the beginning of a new era," she adds. "Obviously, every war brings problems, but it can also be a game changer for businesses. In some ways it creates space for new ideas and concepts."
When asked what advice she would give to businesses, particularly in the Commonwealth of Independent States and Baltic regions, looking to strategise around the war, Mróz-Gorgoń highlights agility as key.
This is something that many Lithuanian business leaders spoken to for this piece also stressed as being of high importance. Against the backdrop of declining investment in the wider CEE region, agility appears to be working for Lithuania and its efforts to attract FDI to the country.
How Covid helped streamline businesses in Lithuania
When it came to assessing the situation in Ukraine and planning for the worst, Mariano Andrade Gonzalez, country head for Lithuania at business advisory Moody's, says of his company's experience: "Strategies initially looked at immediate concerns [following the outbreak of the invasion of Ukraine]. Then we started looking at contingencies to ensure that if the worst came to worst we could transfer work to other locations. We found we could distribute work quite quickly so that clients and the core elements of the business would not really be impacted."
Ironically, the lessons learned from lockdowns and the Covid-19 pandemic have streamlined many businesses in Lithuania, cultivated tools for effective remote working and made them better prepared for crises.
"One challenge has been replaced with another one, and you have to always be looking a few steps ahead and have risks mitigated with backup solutions available for many things at once," says Maxim Zakletskiy, managing director of electronics plant Hella Lithuania.
He explains that although the impact of Covid-19 has been reduced, there are still many lingering challenges in Lithuania, alongside the Ukraine war, that businesses have to contend with, including the semiconductor chip crisis, inflation, energy prices and a volatile labour market.
That said, all the preparation in the world can't fully prepare a country or a company for the real threat of war. "Nobody expected [the invasion of Ukraine] was really going to happen, there was such intensity of anxiety over how far and quickly this was going to go," says Gonzalez.
Justė Stasiniene, competence centre director at Macaw Lithuania, an IT solutions company, agrees. "[When the war started] our colleagues from offices in Germany and the Netherlands were very worried for us, not just as co-workers but as human beings," she says. "It was a shock for everybody in Europe."
Stasiniene adds that after this first initial shock, building an agile strategy and being safe in the knowledge that Lithuania was part of the Nato alliance made it easier to refocus on the business.
How Nato offers peace of mind for Lithuanian businesses
Indeed, Lithuania's Nato membership provides a sense of security for many business leaders, particularly Article 5 of the treaty, which states that an attack on one or more Nato members will be treated as an attack on all members.
Tadas Vizgirda, managing director for fintech at payment processing solutions company Shift4 Payments Lithuania and chairman of the board for the American Chamber of Commerce in Lithuania, says: "With the US's backing of Ukraine and Nato's Article 5, you have to ask: 'What would happen if Russia were to come for Lithuania, Latvia or Estonia, or even any Nato nation?' It would be World War Three. Frankly, business would not do well anywhere if that were to happen." This means that, in essence, the problems of a business in Lithuania are not far removed from their counterparts in the UK or France.
Many business leaders arrived at similar conclusions to Vizgirda and emphasised the comfort they gained from Lithuania's Nato membership and the strong global backing of Ukraine's efforts to defend its territories. This, they say, allowed them to focus not only on contingency strategies but also on keeping their workforces productive by ensuring they were mentally supported.
"[Since the outbreak of the war] we have offered free therapy," says Stasiniene at Macaw Lithuania. "I tell colleagues: 'If you feel stressed, if you don't want to talk to me or to your manager, or your colleagues, [then use the therapists that we offer]. It is free, it is on us. Use it to talk'."
How Lithuania is battling the brain drain
For all developing countries, establishing and retaining talent pools in in-demand industries is a key priority, even more so after the Ukraine invasion. All businesses spoken to for this article were keen to stress that Lithuania's rich talent pool, particularly in tech-related sectors, has been a crucial part of the country's FDI success story.
"The majority of CEOs that I have met through my American Chamber of Commerce role say it is the quality of talent [in Lithuania that is impressive], not the cost," says Vizgirda.
Stasiniene agrees, and adds that it is innate for Lithuanians – and other countries with a shared Soviet history – to have a strong work ethic. "We are fast learners, challenge driven and not afraid of change or to work hard," she says.
There is also a proactive approach evident in the country when it comes to solving any labour shortages, particularly for niche areas of tech. Stasiniene explains that Macaw runs an international data engineers academy, in which the company finds young, promising individuals and trains them in very specific technology skills.
"The talent market in Lithuania has been pretty intense, and the past year it has gotten even more so," she says. "Our headhunters work really hard to find people. We create a talent pipeline ourselves." In 2021, across the Netherlands, Germany and Lithuania, Macaw's programme trained 20 youngsters in basic programming skills in data engineering, and all 20 are now working in the company.
Gonzalez at Moody's highlights working directly with universities within Lithuania has helped his company to address talent challenges. "Corporates need to start tackling talent very early, not just those ready for internships but those choosing degrees," he says. "The corporates existing in Lithuania, and the government and the education system, are working really well together to get to that point quicker."
Coming together in a time of crisis
This strong work ethic and creative approach to problem solving has served Lithuania well in the past few years, and even decades. In overcoming so much turbulence, Lithuania has engendered a shared mentality that has perhaps sparked a sense of community.
Lithuanians demonstrated this sense of community when its people raised €5m ($5.09m) in under four days to purchase a military drone to support Ukraine in its war with Russia.
"That is what is beautiful about these nations, this spirit of solidarity," says Mróz-Gorgoń. "During the communist era we had less power. This time, it is countries coming together and it is for the Ukrainians."
This resilience and sense of community appears to be influencing Lithuania's recent FDI success. As the war in Ukraine rages on, all former Soviet states will be feeling a sense of apprehension and uncertainty. However, as Lithuania has shown, this need not impact a country's investment attractiveness.