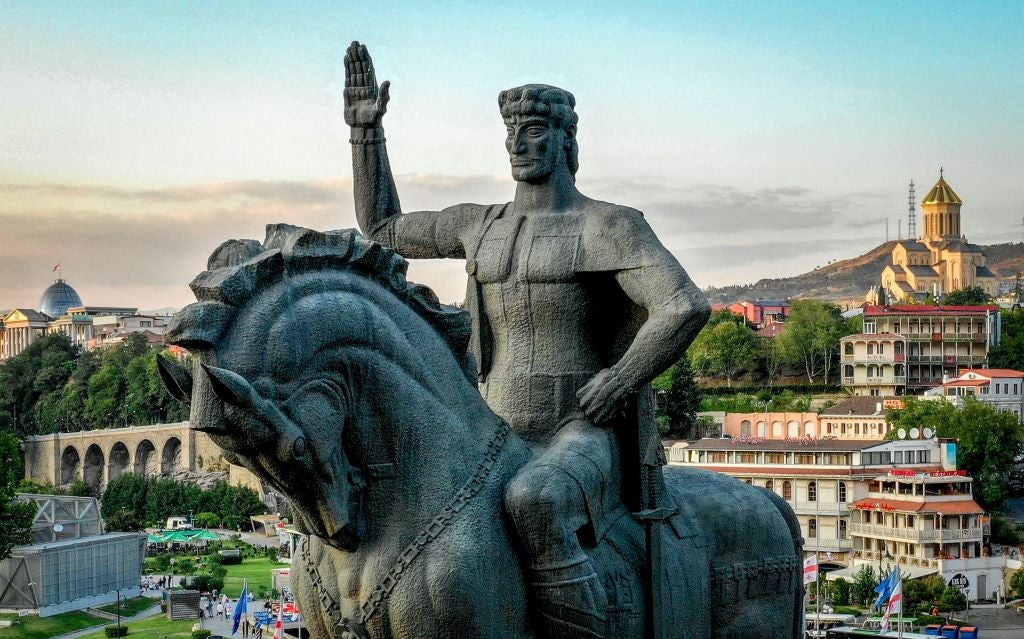 In the early 2000s, the economy of the Commonwealth of Independent States (CIS) and Caucasus region (made up of Armenia, Azerbaijan, Belarus, Georgia, Kazakhstan, Kyrgyzstan, Moldova, Russia, Tajikistan, Turkmenistan and Uzbekistan) was experiencing consistent growth before suffering a steep decline in 2009 in the wake of the global financial crisis.
In the years that followed, regional GDP steadily increased before entering a period of decline from 2014 to 2016. The regional economy experienced year-on-year growth from 2017 and 2019 before falling by 12.7% in 2020 due to the economic impact of Covid-19.
Russia accounts for almost 80% of CIS and Caucasus GDP
Russia is by far the largest economy across the CIS and Caucasus region. It accounted for 79.2% of the region's GDP in 2020. Russia was also the country with the highest GDP per capita at $10,127.
Russia was the world's 11th-largest economy by nominal GDP in 2020. It has been described as an energy superpower due to its vast oil, natural gas and coal reserves. The oil and gas sector accounted for approximately 40% of Russia's federal budget revenue and up to 60% of its exports in 2019.
Following a decline in global oil prices and the sharp devaluation of the Russian ruble, GDP fell by 10.2% between 2013 and 2014. In addition, international economic sanctions began to be imposed on Russia in early 2014 following its annexation of Ukraine's southern Crimea peninsula and involvement in the war in Donbas. As a result, Russia entered a period of financial crisis with GDP continuing to decline in 2015 and 2016.
How well do you really know your competitors?
Access the most comprehensive Company Profiles on the market, powered by GlobalData. Save hours of research. Gain competitive edge.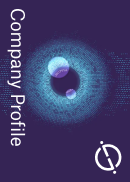 Company Profile – free sample
Thank you!
Your download email will arrive shortly
Not ready to buy yet? Download a free sample
We are confident about the unique quality of our Company Profiles. However, we want you to make the most beneficial decision for your business, so we offer a free sample that you can download by submitting the below form
By GlobalData
The economy experienced year-on-year growth from 2017 to 2019 before contracting by 12.1% in 2020. According to the Federal Statistics Service, GDP grew by 4.7% in 2021 amid global economic recovery post Covid-19.
Russia's economy is expected to shrink significantly in 2022 following its invasion of Ukraine and subsequent severe international sanctions. According to an independent survey of analysts polled by the Russian central bank, GDP is expected to fall by 8%. It had originally been forecast to grow by 2.4%.
Kazakhstan is the second-largest economy in the region and represented 9.1% of CIS and Caucasus GDP in 2020. It also recorded the second-highest GDP per capita ($9,122).
The country is extremely rich in mineral resources with vast deposits of oil, coal and uranium. Kazakhstan's over-reliance on this primary industry leaves it vulnerable to commodity price fluctuations. GDP fell by 6.4% in 2014 due to plummeting oil prices and neighbouring Russia's annexation of Crimea. This downward trend continued in 2015 and 2016.
The Kazak economy was on the rise between 2017 and 2019 before dropping by 5.8% in 2020. According to the World Bank, the easing of Covid-19 restrictions and increased household consumption saw GDP grow by 2.3% in the first half of 2021.
However, inflation has also significantly increased. In early January 2022, protests began in the west of the country against rising fuel prices. They quickly spread to other regions and became more general demonstrations against corruption, inequality and poverty. During the week-long violent unrest, 227 people were killed and almost 10,000 were arrested.
Belarus is the third-largest CIS and Caucasus economy, accounting for 3.2% of the region's GDP in 2020. Its key economic sectors include industrial production, agriculture, construction and energy.
The country has been hit by sanctions from countries worldwide for its involvement in Russia's invasion of Ukraine, leaving its economy increasingly isolated. As of March 2022, more than 100 companies had ceased operations in Belarus since the war started.
Uzbekistan was the only CIS or Caucasus country to experience a slight increase in GDP in 2020. Its economy grew by 0.04% compared with the previous year. Uzbekistan also recorded the lowest inflation rate in the region at -1.2% in 2020.
In March 2022, the Uzbek government adopted a new development strategy for 2022–26, outlining seven priorities and 100 goals for economic development. These include increasing the per capita income to $4,000 by 2030 by achieving stable growth rates in various sectors including energy, machinery, mining and agriculture.
On 17 March 2022, Uzbekistan stated that it did not recognise the independence of Luhansk and Donetsk and acknowledged Ukraine's territorial integrity, breaking rank among other Central Asian countries. Uzbekistan is likely to suffer harsh economic consequences from Russia's invasion of Ukraine as the country relies heavily on Russian investment and remittances.
Kyrgyzstan saw the biggest drop in GDP in 2020 (-12.8%) of all countries analysed. The country is home to vast mineral reserves including gold, iron, copper and coal. Despite this, Kyrgyzstan's economic potential has been hampered by political instability and corruption. Three totalitarian presidents have been ousted following widespread protests in 2005, 2010 and 2020.
Kyrgyzstan also relies heavily on migrant workers in Russia sending money back home. Remittances accounted for 50% of the country's GDP in 2021.
Moldova had the lowest population growth rate of the CIS and Caucasus countries at -1.7% in 2020. It was one of four countries with a negative population growth rate alongside Georgia, Russia and Belarus. This can be attributed to increasing outward migration and a low birth rate. The country formally filed to join the EU in March 2022.
Tajikistan had the highest population growth rate at 2.3%. Agriculture is the country's key economic sector, accounting for 23% of GDP and 46% of the workforce. Given Tajikistan's reliance on remittances from Russia, the war in Ukraine will have a long-lasting negative economic impact. Despite this, the country is yet to unveil an anti-crisis plan.
Turkmenistan had the highest inflation rate of all countries analysed at 2.6% in 2020. Under the totalitarian regime of President Gurbanguly Berdimuhamedow, who has been in power since 2007, Turkmenistan is regarded as one of the world's most repressed nations.
It is home to the world's fourth-largest reserves of natural gas. As such, the economy is heavily dependent on the natural gas, oil and petrochemicals sectors as well as cotton, textiles and wheat. Currently, China is the country's largest export market.
CIS and Caucasus FDI falls by 46% in 2020
Foreign direct investment (FDI) levels in the CIS and Caucasus were significantly impacted in the wake of Covid-19. Overall FDI project numbers across the region fell from 480 in 2019 to 261 in 2020. In addition, the value of FDI projects dropped by 64% from $38.8bn to $13.8bn.
Russia was the CIS and Caucasus's largest recipient of FDI in 2020 with 175 projects. It accounted for 67.1% of the region's FDI project numbers in 2020 and 58.3% of project values. The extractive sector was by far the most popular among foreign investors, followed by manufacturing.
Several hundred multinationals have withdrawn from Russia since the invasion of Ukraine began. One of the first major companies to cease operations in Russia was BP, who announced plans to offload its 19.8% stake in Russian state-owned oil company Rosneft in February 2022.
Uzbekistan was the second-most popular FDI destination in the region. It received $3.2bn in FDI in 2020, accounting for 23.3% of the region's overall FDI project values. The country's FDI project values represented 5.4% of its GDP.
One of the largest Uzbek FDI projects in 2020 was the opening of the €226m ($249.18m) Tashkent metallurgical plant by Italy-based equipment manufacturer Danieli.
Georgia was the CIS and Caucasus's top destination by FDI projects per capita (0.4 projects per 100,000 in 2020).
Business process outsourcing is a key investment area given Georgia's young and educated workforce, cost effectiveness and its strategic location between Europe and Asia. Other strategic sectors include automotive, aerospace, electronics, logistics, energy and advanced manufacturing.
Belarus and Tajikistan were the only countries to experience an increase in FDI projects in 2020.
A growing number of companies are cutting ties with Belarus following its ally Russia's invasion of Ukraine. These include Deloitte, KPMG, American Express and Airbnb.
Tajikistan's top source country for investment was China, followed by Russia and the UK. In 2016, the government launched the National Development Strategy, which outlines plans to attract as much as $55bn in FDI by 2030.
Georgia is the easiest place to do business in the CIS and Caucasus region
In Georgia, it takes one day on average to start a business, a significant reduction from the 25 days it took in 2003. Georgia placed seventh in the World Bank's latest Ease of Doing Business rankings and is second only to Denmark among the European countries analysed.
The country is also the least corrupt in the CIS and Caucasus region, scoring 56 out of 100 on Transparency International's 2020 edition of the Corruption Perception Index. However, Georgia is not without problems. The ruling Georgian Dream Party has been criticised for its control of the country's judiciary and law enforcement bodies. Transparency International has also voiced concerns over the influence of the party's millionaire founder Bidzina Ivanishvili on key institutions.
Turkmenistan is the most corrupt country in the region with a score of 19 out of 100 on the Corruption Perception Index. The country is also tied with Azerbaijan and Russia for the highest corporate tax rate at 20%.
Under the dictatorship of President Berdymukhamedov, investment-related legislation is rarely enforced and there is no legal protection against government expropriation of assets. Presidential officials have also been known to seize profitable local businesses, jail their owners and reopen the companies under new management.
Uzbekistan had the lowest corporation tax of all countries analysed at 7.5% in 2021. In 2017, the country launched a critical reform process focused on encouraging economic development. Key policies included exchange rate liberalisation, import tariff reductions and the establishment of an anti-monopoly committee.
Which CIS and Caucasus nation leads for liveability?
Armenia had the highest unemployment rate of all countries analysed at 20.2% in 2020. Joblessness in the country had already been on the rise but increased by 1.4 percentage points in 2020 due to both Covid-19 and the armed conflict with neighbouring Azerbaijan. This has led to an increase in the poverty rate, particularly in urban areas.
The government has introduced measures to stimulate economic development, including a new ten-year strategy for the agricultural sector unveiled in 2020, but it is hindered by geopolitical tensions, connectivity issues and an ageing population. Armenia had the highest life expectancy of all countries analysed at 75.1 years in 2020.
Tajikistan had the highest age dependency ratio – the ratio of dependants to working age population – of all countries analysed at 67.9% in 2020. The size of the country's elderly population is on the rise. Experts forecast that the number of people over 60 years old will account for 11.5% of the country's overall population by 2030. Moldova had the lowest age dependency ratio at 39.6%.
Belarus had the highest education attainment rate in the region at 93.4% in 2019. The country is home to a large population of skilled graduates and has become a regional tech hub in recent years. Video game giant Wargaming and messenger app Viber are among the top IT companies founded in Minsk. In 2020, exports in Belarus's tech sector reached a record $2.7bn, up 25% from 2019, and represented 4% of GDP.
However, thousands of tech workers are leaving Belarus to escape the authoritarian regime of Alexander Lukashenko. A series a mass protests were held in 2020 and 2021 against the government in the lead up to and during the 2020 presidential election, in which Lukashenko was sworn in for a sixth term.
Tajikistan, Kyrgyzstan and Georgia lead on hydropower
Approximately 92.8% of electricity generated in Tajikistan in 2018 was derived from renewable energy sources, predominantly hydropower. In November 2021, the International Energy Agency released its cross-border electricity trading road map for Tajikistan. The initiative aims to maximise the country's hydropower potential and advance the use of renewable energy throughout Central Asia.
Kyrgyzstan and Georgia also rely heavily on clean energy. Renewable energy sources accounted for 91.7% and 76% of their respective electricity mixes in 2018.
As a major crude oil and natural gas producer, Azerbaijan is extremely dependent on fossil fuels, which represented 93.4% of its electricity mix in 2018. In addition, oil and gas account for more than 90% of Azerbaijan's exports.
Despite this, the country has strong renewable energy potential with promising prospects for wind, solar, biomass and hydropower energy generation. The country aims to reduce its greenhouse gas emissions by 35% and increase its share of renewables in total electricity production to 30% by 2030.
Fossil fuels also accounted for 90% or more of the electricity mixes of Moldova, Belarus and Turkmenistan in 2018.