Key findings
• Intel is looking to spend about $20bn (€16.86bn) to build a semiconductor plant in Europe.
• Germany should be a prime candidate for Intel's plant, according to Investment Monitor research.
• Other European countries have good propositions for investment.
• Intel's competitors already have several operations across Europe.
• Incentives are likely to play a pivotal role; however, talent should be the primary investment driver.
In 2021, Intel announced it would look to spend about $20bn to produce semiconductors in Europe. It is likely the company will look at a multi-site approach in order to maximise the amount of subsidies it can receive.
How well do you
really

know your competitors?

Access the most comprehensive Company Profiles on the market, powered by GlobalData. Save hours of research. Gain competitive edge.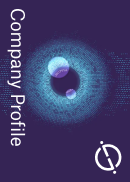 Company Profile – free sample
Thank you!
Your download email will arrive shortly
Not ready to buy yet? Download a free sample
We are confident about the unique quality of our Company Profiles. However, we want you to make the most beneficial decision for your business, so we offer a free sample that you can download by submitting the below form
By GlobalData
Covid-19 has caused a global chip shortage. Due to lockdowns, production was scaled back. Drought in Taiwan, one of the leading producers of semiconductors, also caused production to slow. According to Mordor Intelligence, the semiconductor foundry market is expected to grow by 7.3% per annum until 2026, reaching $127bn. High demand for technology such as 5G, AI, high-spec computing and data centres is spurring growing demand.
Intel ranked as the leading semiconductor company by sales in the first quarter of 2021, according to IC Insights, with the company recording sales of $19.5bn. However, other semiconductor companies have been growing at much higher rates. Intel's sales declined by 4% from the first quarter of 2020, whereas AMD, MediaTek and Qualcomm saw sales surge by 93%, 90% and 55%, respectively.
Intel's existing European operations
Intel currently has six wafer fabrication sites and four assembly test manufacturing locations.
According to the Financial Times, Intel will require a site(s) of about 400 hectares. It is possible that multiple sites could be used for different operations. Intel is already planning to double its operations in Ireland at a cost of $7bn, separate to its proposed investment in Europe. The Irish investment will create 1,600 new jobs.
Intel's competitors have operations in Europe
One of Intel's key rivals is Taiwan Semiconductor Manufacturing Company (TSMC), the world's most valuable semiconductor company. It operates 13 fabrication plants: nine in Taiwan, two in China and one in the US. TSMC currently only has one European outpost – a sales office in Amsterdam. However, the company is reportedly considering building its first European plant in Germany.
Another of Intel's major competitors is South Korea-based Samsung Electronics. Samsung's semiconductor business maintains a European office in Munich, Germany. The company also has two R&D centres in Cambridge, UK, and Aalborg, Denmark. In February 2021, Samsung Electronics was reported to be in talks to establish a semiconductor foundry in the EU.
US chip manufacturer Globalfoundries has a wider European presence. The company operates a manufacturing centre, office and R&D centre in Dresden, Germany, as well as a regional office in Munich. In addition, the company has design centres in Paris and Sofia, Bulgaria, as well as a R&D centre in Leuven, Belgium. In June 2021, Globalfoundries announced plans to invest more than $1bn to increase capacity at its Dresden site.
In July 2021, Intel was rumoured to be exploring a $30bn deal to buy Globalfoundries. These claims were later dismissed by Globalfoundries chief executive officer Thomas Caulfield.
Germany leads European semiconductor FDI inflows
The semiconductors and electronic components subsector accounted for approximately 1% of the global FDI market in 2019, according to GlobalData. Investment into Europe accounted for 40% of total semiconductor FDI, slightly behind Asia (45%). Intel was the most active investor, creating six projects in Canada, India, Ireland, Israel, Taiwan and Vietnam. Germany was the leading recipient of semiconductors and electronic components FDI in Europe, and second globally to China.
Europe witnessed the largest annual growth in semiconductor sales in May 2021, according to the European Semiconductor Industry Association (ESIA). Sales increased by 31.2% compared with May 2020, totalling $3.8bn. However, Europe accounts for only 8.7% of global semiconductor sales. This constitutes a significant gap in the EU reaching its target of 20% of the global market by 2030.
Where should Intel invest?
Investment Monitor has built an indicative, primarily quality-based model to determine the best country for Intel to establish its semiconductor plant. The model consists of 34 semiconductor-related data points.  A total of 14 European locations were benchmarked.
Germany ranks as the leading country with a score of 7.23 out of 10. The European economic powerhouse scores highly in terms of talent – the key driver of semiconductor investments. High numbers of engineering graduates and a workforce specialised in high and medium-tech manufacturing make Germany an attractive proposition. Additionally, the country is highly R&D-oriented. Although intellectual property protection could be improved, it had the highest number of semiconductor-related patent applications, both in absolute and per capita terms. It is also the leading exporter of semiconductor materials. In 2019, Germany received the highest number of semiconductor and electronic component foreign direct investment (FDI) projects (20). This illustrates an existing environment for semiconductor investments. Furthermore, Germany is Europe's largest market and is well-connected to the continent, an important factor as Intel looks to target European consumers.
Cost will certainly be a key consideration for Intel. The company has made it clear it will seek financial and political support for its investment. This may lead to millions of dollars' worth of subsidies. Germany is one of the most expensive locations for staff salaries. The new European plant could create thousands of new jobs. Any help with subsidising wages would be a huge boost to Germany's offering. With a rumoured 400-hectare site required, property costs will also be important. According to Colliers, prime headline rent for warehouse space in Germany can range from $6.5 per square metre (/m2) in Leipzig to $12.5/m2 in Munich.
Netherlands and France, two of the other countries rumoured to be under consideration by Intel, rank third and fourth, respectively. The Netherlands scores 5.37 out of ten with relative strengths in transport, utilities and ICT infrastructure. France scores well for graduates in engineering, semiconductor exports and patents. Additionally, France has the lowest Covid-19 death rate of the countries analysed, which may be a short-term factor.
Belgium is another country reportedly being considered by Intel; it ranks ninth in our listing. Across most of the factors considered, Belgium is not a standout candidate. Although Brussels offers competitively priced industrial property, salary costs across Belgium tend to be high. Furthermore, it does not appear to be as specialised in semiconductors as other countries. There are lower volumes of relevant graduates, a smaller workforce pool, and less innovation and related infrastructure in the sector.
The UK ranks second in our assessment, but is not on Intel's rumoured countries under consideration. Concerns over Brexit may play a role. The country does, however, have a good talent pool and strong R&D capabilities. It is also less expensive in terms of labour and property, particularly outside of London.
One key element omitted from the assessment is incentives. They are very much project specific. For multi-billion-dollar projects, a strong incentives package could help sway a location decision. However, most companies, including Intel, would argue that incentives are more the icing on the cake. Other FDI criteria must first be met.
Incentivising Intel
In March 2021, Intel announced plans to open two new factories at its Ocotillo campus in Chandler, Arizona. The expansion represents an investment of approximately $20bn and is set to create more than 3,000 permanent high-wage, high-tech jobs.
In a press release, president of Intel Foundry Services Dr Randhir Thakur thanked the state of Arizona and the Biden administration "for creating a business environment that encourages investment in semiconductor innovation".
Most companies, including Intel, would argue that incentives are more the icing on the cake. Other FDI criteria must first be met.
Following the announcement, chief executive officer Pat Gelsinger maintained that the decision to expand did not depend on US or Arizona tax incentives. He commented: "Of course we want government investments, but we are making these without any government commitments. We are going first and putting our chips on the table."
According to Sandra Watson, president of the Arizona Commerce Authority, Intel is eligible for up to $90m in state tax credits if it fulfils its job and investment commitments. "Unlike other states, which rely on massive, opaque incentive deals to attract companies, Arizona's financial programmes are transparent and performance-based, meaning companies only receive incentives once they fulfil their commitments," she noted.
State officials also passed legislation to increase the funding available for the programme from $70m to $125m per year. The new regulation was signed into law by governor of Arizona Doug Ducey hours before Intel's announcement.
Europe offers incentives for semiconductor investment
It is impossible to know precisely which incentives Intel will receive when opening a European factory, but we can look to previous projects in the region as a guide.
Germany-based engineering giant Robert Bosch opened Europe's first digitalised chip plant in Dresden in June 2021. The company invested $1.18bn and received $165.92m in funding from the Federal Ministry for Economic Affairs and Energy. The funding was granted as part of the Important Project of Common European Interest on microelectronics – a joint project involving Austria, France, Germany, Italy and the UK focused on strengthening European capabilities in the microelectronics sector.
Germany is also prepared to double state support for the semiconductor industry, according to its economy minister Peter Altmaier. A total of $5.92bn has already been earmarked to support chipmakers under an EU-backed scheme. Altmaier also revealed that this figure could be doubled to $11.85bn due to "high interest from significant investors from outside Germany".
Tax breaks are another popular option. Infineon Technologies, a global market leader for power semiconductors, invested $41.48m in its global competence centre in Villach, Austria, in 2017. The Austrian research premium, which acts as a tax sweetener, played a key role in the decision to make the large-scale investment. Under the research premium, 14% of the costs associated with new developments, advancements or improvements of products or processes, for pilot projects or prototypes, can be credited or refunded tax-free by Austria's financial administration.
IPAs target semiconductors
Several European investment promotion agencies (IPAs) are currently targeting the semiconductor sector.
Invest in Austria states: "Austria's semiconductor industry plays an important role, especially with respect to automobile electronics." Germany-based Infineon and Netherlands-based NXP Semiconductors, both of which have factories in Austria, provide testimonials on the IPA's website. They praise Austria as a business location, citing development funding, access to research facilities, and its pool of trained engineers and university programmes.
Invest in Styria (in Lower Austria) highlights the Silicon Alps technology and innovation cluster, which is focused on developing the local electronics and microelectronics sector. It is home to several semiconductor giants including AMS.
Germany Trade and Invest also promotes market opportunities in the automotive electronics sector. It states that Germany shows the highest growth rate forecasts in the usage of microelectronics for vehicles in Europe.
In addition, microelectronics is a key sector for Saxony Economic Development Corporation. Silicon Saxony, which is Europe's largest microelectronics/ICT cluster, hosts some of the world's most modern semiconductor fabs. It is a hub for companies and research institutions in energy-efficient systems, microelectronics, nanoelectronics, nanotechnology, next-generation communication, organic and flexible electronics, and smart systems. It also offers access to practically trained and educated talent and a compact research infrastructure.
Netherlands Foreign Investment Agency promotes itself as a cutting-edge hub for high-tech systems and materials, including semiconductor technology. More than 90% of silicon chips worldwide contain high-tech equipment from Dutch facilities. Businesses benefit from strong government support and low business costs. The Netherlands invests more than $2.37bn in R&D annually and its 400,000 high-tech specialists generate over $35.55bn of added value per year.
Will Intel pick one or several European sites?
Intel's investment will bring many benefits to Europe, including huge capital investment and job creation. Many industries will benefit from upgraded semiconductors and a more plentiful supply, eradicating some of the recent shortage issues. Europe is determined to be a bigger player in the semiconductor world. It is likely that attractive incentive packages will be presented to Intel from several countries and subnational locations. Incentives alone will not win the project(s) – we expect talent to be the key driver.
From our analysis, Germany should be highly considered as a potential destination. The UK, Netherlands and France also have attractive offerings. Intel may decide to split their project into two or several operations. The benefit of this may be to maximise the incentives offered and tailor the operations to be more cost-sensitive. For example, Intel could look at putting talent-driven operations in Germany and more cost-sensitive operations in eastern Europe. With a decision expected by the end of 2021, many investment agencies will be battling to secure one of the largest investments of the year.