The exact borders of the East Midlands region of the UK differ depending on who is asked. Without a dominant city and split across a number of counties, it lacks the defined cultural identity of regions like the North East or neighbouring West Midlands. Yet the East Midlands is proving a rare UK economic success story right now thanks to its booming logistics sector.
Free Charleston Life Sciences Brochure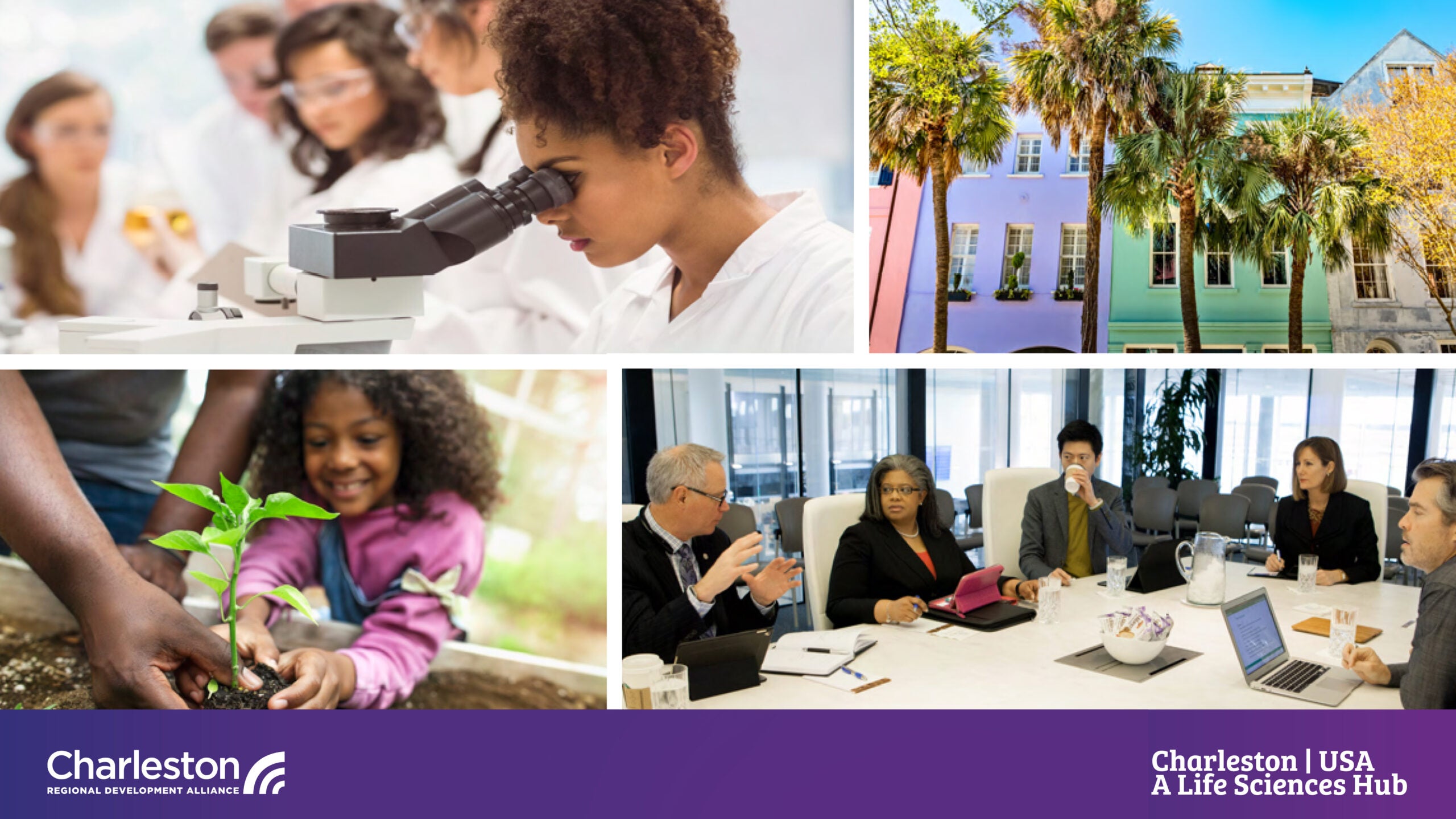 Why life sciences businesses are relocating to Charleston, USA: data, support & case studies
Discover Charleston. A fast-growing population, a technically-skilled workforce, efficient access to the global marketplace, and a diverse portfolio of real estate options. Charleston is a globally competitive community for life sciences.
by Charleston USA
Despite the UK government's furlough schemes, national unemployment rose in October to a three-year high of 4.5% and redundancies hit their highest levels since 2009 due to the economic impacts of the Covid-19 pandemic.
The logistics sector in the East Midlands has bucked this trend, however, with a surge in e-commerce actually leading to greater job creation.
DHL , UPS and FedEx all have major operations in the region that have helped deliver the goods that have kept not just domestic but also international consumers and businesses served during lockdowns and restricted travel.
"The East Midlands has gone under the radar, but there is really something happening here and it is private rather than public sector led", says director of policy and external affairs for the East Midlands Chamber of Commerce Chris Hobson.
Built on longer-term trends than simply the Covid-19 pandemic, public officials and business owners anticipate further growth for the sector in the region.
The natural advantages of the East Midlands
The so-called 'golden triangle' between the M1, M6 and M42 motorways – the vast majority of which lies within the East Midlands – has long been the centre of the UK's logistics sector, thanks to about 90% of the country being accessible from this location within four hours.
As well as excellent road and freight rail connections, East Midlands Airport is the largest pure freight airport in the UK, handling more than 330,000 tonnes of cargo every year.
These advantages have seen the logistics sector becoming increasingly important economically to the region over the past two decades.
This trend was accelerated at the outbreak of Covid-19.
"We saw a massive influx of cargo flights into East Midlands Airport in the early stage of the pandemic," says East Midlands Airport managing director Claire James. "Personal protective equipment was coming in and out from all over the world."
Air cargo either travels on pure freight flights, on specialists flights operated by logistics companies such as UPS or DHL , or via the less expensive but less direct route of 'belly holds' on commercial flights. With the vast majority of commercial flights grounded during the pandemic, East Midlands Airport has seen demand for pure freight increase by 20% this year.
Manchester Airports Group, which owns the airport, announced job cuts in October due to a 90% fall in passenger numbers, but the pure freight operation has helped reduce the full force of the economic blow felt by other airports around the country.
Away from the airport, the logistics sector is not just helping to protect jobs but also creating new ones.
Leicester, Derby and Nottingham each have populations of between 250,000 and 350,000 and there are six universities in the area, providing a strong pool of workers, and expertise too. The region has consistently created a rising number of jobs in the sector over the past two decades as global supply chains have become increasingly important to economic growth.
While the pandemic has been a boost to the logistics sector across the UK, no other region saw jobs growth this fast during the first six months of 2020.
Investment attracted, projects planned
Logistics firms have responded to this rising demand by announcing the development of new facilities.
In September, Amazon announced that it was creating 10,000 new jobs and 20,000 seasonal roles in the UK in 2020. These included 1,000 jobs at a new fulfilment centre at Sutton-in-Ashfield in Nottinghamshire, the fourth it has built in the region.
DHL recently signed a ten-year lease for a new warehouse at the East Midlands Airport , creating 1,000 jobs. SEGRO 's nearby but separate East Midlands Gateway development houses distribution centres not just for Amazon but also retailers such as Very, Kuenne+Nagel and Games Workshop. Plans to expand the site by 62,000m2 for new tenants were announced earlier in 2020.
Development director of Tritax Symmetry Jonathan Wallis says the so-called 'big-box' industrial and logistics sector added 3.5 million square metres of additional facilities in the UK in the first three quarters of 2020, already a yearly record with one quarter still to come. He says more than 900,000m2 was added in the East Midlands alone.
Logistics property developer Tritax Symmetry is promoting two new large schemes in the area. One is a 830,000m2 rail-connected logistics centre at Hinkley next to a junction of the M69, and the other is a 370,000m2 centre with an associated 3,500-home housing development.
"The sector is booming," says Wallis, "and it is not just because of Covid-19… only 7% of the total deal flow was for leases of less than 12 months and only 14% for less than five years."
East Midlands Airport will also be bidding to be one of ten free ports being proposed by the UK government. Free ports would be afforded more frictionless trade than other areas of the UK post-Brexit, and the airport has estimated an additional 11,000 jobs could be created by the scheme.
James at East Midlands Airport says: "The East Midlands is perfectly placed for an inland free port. With multimodal connectivity – rail, road and air – available land, and then throw into the mix this region's strengths in advanced manufacturing and research and development, then you have got a very tantalising prospect for an inland free port."
Challenging perceptions about the logistics sector
Hobson of East Midlands Chamber of Commerce thinks the "the logistics sector is still poorly understood", with people assuming jobs are badly paid and involve monotonous warehouse work.
"Increasingly the work is becoming quite technical, with lots of office jobs," he adds.
A recent report from the British Property Federation showed that average salaries across the sector were now well above the UK average at £31,600 per year, while some sub-sectors averaged £35,500.
Planning director at Tritax Symmetry Jonathan Dawes says the logistics sector needs to improve its promotion efforts and make its case more strongly to government about why it deserves support.
In August, the UK government published its 'Planning for the Future' white paper, aimed at streamlining and accelerating the planning process. Although land is available in the East Midlands, the planning process often slows development of new logistics infrastructure. Local authorities tend to prioritise housing applications over commercial real estate.
The government white paper focused almost entirely on housing, with barely a mention of commercial developments. In its response to the document, Tritax Symmetry requested the government make the needs of the industrial and logistics sector central to its plans and ensure land is available to support this fast-growing sector.
Midlands Engine , a coalition of local authorities, businesses and universities, has proposed three major projects to be developed under a new 'development corporation'. Appointed by central government, development corporations act as delivery bodies for large-scale urban and commercial developments with planning powers outside of local authorities.
A single vision for the East Midlands
Midlands Engine is seeking £235m in seed funding for the free port, a new housing development near the planned High Speed 2 rail station at Toton, and the transformation of the Ratcliffe-on-Soar coal-fired power station site into a clean energy research facility.
James says despite the region's advantages, "what has been missing in the past is a single vision which unites all sectors and that everyone can get behind. Hopefully initiatives such as the development corporation can deliver this much-needed focus."
While the free port and other planned projects all build on the solid foundations that already exist in the region, Dawes of Tritax Symmetry still thinks the role of the logistics sector needs greater acknowledgement from the government.
"Covid-19 has shone a spotlight on transport and logistics," he says. "Now we are trying to bang on ministerial doors… and all we ask is that the need and potential of this sector is fully recognised."
For more of Investment Monitor's coverage of the UK's cities, read through our Future of British Cities series:
Free Charleston Life Sciences Brochure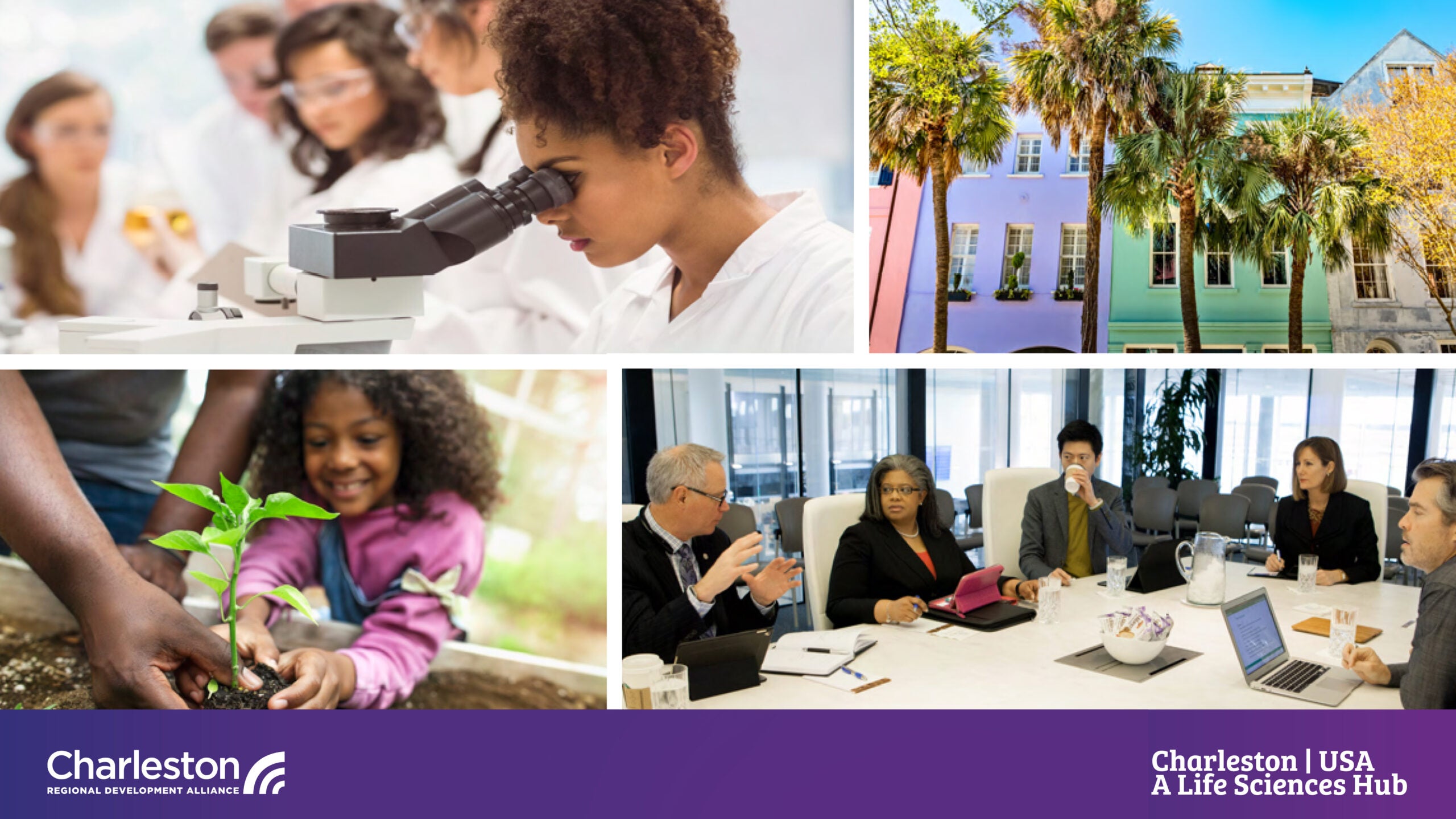 Why life sciences businesses are relocating to Charleston, USA: data, support & case studies
Discover Charleston. A fast-growing population, a technically-skilled workforce, efficient access to the global marketplace, and a diverse portfolio of real estate options. Charleston is a globally competitive community for life sciences.
by Charleston USA