When Russia invaded Ukraine in February 2022, many commentators referred to the event as being Europe's first conflict since the Second World War. In fact, for ten years at the turn of the 21st century, the states of what is now the former Yugoslavia were locked in a deadly conflict that saw between 130,000 and 140,000 people lose their lives. An uneasy peace has descended over the region in the 21 years since the insurgency in Macedonia ended in 2001, but when it comes to foreign affairs and investment, it is clear that tensions still simmer.
In 2022, the six states that made up the former Yugoslavia, namely Bosnia and Herzegovina, Croatia, Montenegro, North Macedonia, Serbia and Slovenia, along with Kosovo, stand as independent countries, having been joined together in an often fraught alliance in the aftermath of the Second World War. As the falling of the Berlin Wall reshaped eastern Europe in the early 1990s, the direction in which Yugoslavia would travel led to uprisings and a decade-long war, the scars of which are still visible. So how did what was one of the most vibrant economies of eastern Europe reach this point?
What caused the break-up of Yugoslavia?
Yugoslavia experienced impressive economic growth throughout the 1970s, a decade characterised by strikes and fuel shortages in much of the Western world, with its gross domestic product (GDP) increasing each year by a low of 3.6% and a high of 8.5%.
Indeed, throughout the 1960s and 1970s, Yugoslavia was considered to be something of an eastern European success story due to its growing GDP, free healthcare, high levels of foreign trade and its economic ties with both communist and capitalist countries.
However, the situation started changing at the end of the 1970s. Yugoslavia was significantly affected by the oil crises of the era, while its national debt and unemployment rates rose considerably. These economic difficulties continued into the 1980s, where GDP growth ground to a halt until the collapse of the country's economy in 1990.
How well do you
really

know your competitors?

Access the most comprehensive Company Profiles on the market, powered by GlobalData. Save hours of research. Gain competitive edge.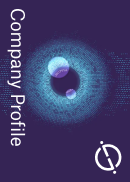 Company Profile – free sample
Thank you!
Your download email will arrive shortly
Not ready to buy yet? Download a free sample
We are confident about the unique quality of our Company Profiles. However, we want you to make the most beneficial decision for your business, so we offer a free sample that you can download by submitting the below form
By GlobalData
On top of that, the death of long-standing president Josip Broz Tito in 1980 was also hugely significant. Tito was a war hero, and seen as a unifying force across the whole of Yugoslavia. The leaders that followed are widely considered to have been responsible for the rise of Yugoslavia's ethno-nationalism, which sowed the seeds for the country's eventual break-up.
The Berlin Wall fell in 1989, and had an almost immediate impact upon 'the Iron Curtain' in eastern Europe, as countries that had been heavily influenced by Moscow found freedom or independence. Czechoslovakia split into two separate states, countries such as Estonia, Latvia, Lithuania, Belarus and Moldova started movements that would lead to their independence. Rulers who had been loyal to the Kremlin were displaced, sometimes brutally.
In Yugoslavia, Slovenia was the first country to declare its independence, after holding a referendum at the end of 1990, and Croatia followed suit, declaring its independence in early 1991 after a referendum. However, Serbia, under Slobodan Milošević, took exception to this move, claiming the moves illegal and contrary to the constitution of Yugoslavia. This led to the Croatian War of Independence, which lasted until 1995. (Slovenia endured what is known as the Ten-Day War soon after declaring independence, but the Yugoslav Army quickly withdrew and the country had adopted its new constitution by the end of the year.)
In 1992, Bosnia and Herzegovina (a country largely split between Bosniaks, who wanted an independent state; Bosnian Serbs, who wanted to stay under Serbian rule; and Croat Herzeg-Bosnians, who wanted Bosnia and Herzegovina to be split between Serbia and Croatia) also declared its independence, which resulted in a particularly brutal war that lasted until 1995 and saw an estimated 100,000 people killed.
The conflicts in the former Yugoslav states didn't stop there. In what is now Kosovo, but was at the time part of Serbia, there were clashes between Serbs and the Albanian ethnical minority who were declaring independence. The Kosovo War, which lasted between 1998 and 1999, only ended with the intervention of Nato. Soon after the intervention, Serbia withdrew its army, police and almost all major state institutions from Kosovo, which finally declared its independence in 2008. This independence, however, is still not recognised by several countries, including Serbia.
Montenegro had stayed unified with Serbia (as Serbia and Montenegro) but declared its independence in 2006. North Macedonia declared its independence in 1991, and enjoyed a peaceful secession, but then witnessed a conflict between government and ethnic Albanian insurgents in 2001.
What has happened with FDI in the former Yugoslav states?
The peace that has descended over the past couple of decades has seen each of the newly independent states take its own economic path. While those with lengthy coastlines or picturesque lakes, such as Croatia, Montenegro and Slovenia, have been able to model themselves as tourism hubs, the likes of Serbia and Bosnia and Herzegovina looked more towards their traditional industries. This is reflected in many ways in the levels of foreign direct investment (FDI) they have attracted, and the sectors this money has gone into.
Data from the UN Conference on Trade and Development show that Serbia ranks first among the former Yugoslav states in terms of the total FDI capital flows received since 1991, followed by Croatia and Slovenia.
Serbia also attracted the highest number of greenfield FDI projects, announced or opened, between 2019 and 2021, according to GlobalData's FDI projects database.
Bojan Ivanc, chief economist at the chamber of commerce and industry of Slovenia, says that Serbia is the most successful of the former Yugoslav states in attracting greenfield FDI because it has a larger population, which allows for larger investments in terms of employment availability and more flexible arrangements for investors when it comes to legislation. All of these factors, he adds, have given the country a reputation among investors as being business friendly.
Croatia and Slovenia also attracted significant FDI investments in the three years between the start of 2019 and the end of 2021, with Bosnia and Herzegovina in fourth position, North Macedonia in fifth, Montenegro in sixth and Kosovo only attracting a small number of projects. The data shows that North Macedonia experienced an impressive increase in inbound FDI projects in 2021, attracting 28, up from four in 2020.
Which former Yugoslav states invest in each other?
Across 2019, 2020 and 2021, some former Yugoslav states did invest in each other, but several gaps are present. The biggest investors were companies from Serbia and Slovenia, which invested in a total of eight projects each.
Serbia-based companies invested in five projects in Bosnia and Herzegovina in this time, two in Slovenia and one in North Macedonia. Slovenia-based investors backed four projects in Croatia, two in Serbia and two in Bosnia and Herzegovina.
Croatian investors were responsible for seven projects, which numbered three in Bosnia and Herzegovina, two in Serbia, and one apiece in Montenegro and Slovenia. In addition, there was one project from a Bosnia and Herzegovina-based investor in Serbia. This meant that Bosnia and Herzegovina received twice as many intra-former Yugoslavia investment projects as its nearest rival, Serbia.
FDI in Yugoslavia: A case of Croatia or Serbia?
The EU is the largest source of FDI into the former Yugoslavia countries, according to our analysis. More specifically, more than 60% of the greenfield projects, announced or opened, in former Yugoslavia countries came from the EU across 2019, 2020 and 2021.
However, Capucine May, Europe analyst at risk intelligence company Verisk Maplecroft, believes that factors such as frustration at the bloc's sluggish enlargement process and increasingly strict investment requirements are driving some former Yugoslav states to seek investment from alternative sources, including China. Investment from China tends to come with fewer strings attached, and Serbia in particular has cashed in.
"Chinese investment in the region is most highly concentrated in Serbia, which Beijing perceives as the 'window' to the Balkans," adds May. "The EU continues to be the country's largest source of FDI, but China's presence is growing as Serbia carefully toes the political line between East and West."
The data indeed confirms that China targeted Serbia for investment across 2019 to 2021, with more than 70% of the projects in the former Yugoslavian states stemming from the Asian country going to Serbia.
Miljan Radunovic, an expert in Chinese infrastructure investments in the western Balkans, stresses that Chinese companies investing in Serbia tend to have different standards, particularly concerning environmental issues, than they do when investing in EU countries. Serbia is not a member of the EU, and the EU has stricter regulations when it comes to matters such as emissions.
China was the second-largest investor in Serbia across 2019, 2020 and 2021, with 31 projects, after Germany with 39. Other key investing countries in Serbia in this time were the Austria, the Czech Republic, Hungary, Italy, Japan, Switzerland, Turkey and the US. It also attracted one FDI project from Russia.
"Serbia is playing a clever game of having good cooperation with important countries [such as the US, China and those from the EU] while also being able to rely upon Russia for support," says Ivanc. "China is cooperating more with Serbia than with other countries in the [former Yugoslavia] region but is politically quite neutral."
China has also invested in Croatia but to a smaller degree, having backed only six projects during the three-year period in question. However, the country has received more investments from the rest of Europe and North America, taking the bulk of its FDI projects from Austria, France, Germany, Slovenia, Sweden, Switzerland, the UK and the US.
Being part of the EU, Croatia has a competitive advantage over Serbia in attracting FDI from other EU members. Ivanc adds that Croatia is also part of Nato, which gives the country added diplomatic strength in Brussels and the US.
While some consider that certain countries tend to favour particular former Yugoslavia countries (the West prefers to deal with Croatia, and China is more likely to opt for Serbia), Radunovic says that this is more to do with risk assessment, as Croatia will be seen as a less risky country for many Western investors compared with Serbia because of its EU status.
Will tensions between Serbia and Croatia lessen?
Croatia and Serbia are the two biggest economies among the former Yugoslavia countries, and the two were considered by many to be the key players in the civil war that engulfed the western Balkans in the 1990s. Tensions between the duo were evident even when Yugoslavia was united, but ever since the conflict they have simmered, despite efforts being made to thaw relations.
These efforts have seen some success, according to May, but she adds that the Croatia-Serbia cross-border cooperation programme remains focused on providing assistance to Croats based in Serbia rather than building long-term investment or trade relationships.
On an investment level, there has been some activity between the two countries. There were two projects announced in Serbia from Croatian investors in the 2019–21 period.
Muepro Doo, a Croatia-based company that manufactures and markets functional fastening solutions for use in home appliances and industrial installations, opened a warehouse in Belgrade, Serbia's capital, in January 2019. Then, in 2020, a Croatia-based greenhouse manufacturer announced plans to build a logistics centre in Ruma, Serbia.
Ivanc explains that due to their proximity it would be natural for Croatia and Serbia to have closer relations, yet lingering disagreements over the status of Bosnia and Herzegovina make it hard to foster closer cooperation. "People still have negative memories from the war and there has not been enough willingness to work on reconciliation from the political side," he says.
What is the FDI landscape like in Bosnia and Herzegovina?
The political and economic make-up of Bosnia and Herzegovina since the end of the war in the country is somewhat complicated. However, it has managed to attract a respectable number of FDI projects since 2019.
On top being the country to attract the most FDI projects from its fellow former Yugoslav states, Bosnia and Herzegovina brought in 42 projects between the beginning of 2019 and the end of 2021, with Germany ranking as the top investor in the country. Most of the projects come from European investors such as Austria, Estonia, the UK and Switzerland, but it also attracted investments from further afield: namely Saudi Arabia, the United Arab Emirates, the US, Russia and Ukraine.
Financial services attracted the highest number of projects, followed by software and IT services and textiles. Other strong sectors were logistics, electronics and food.
Are relations between Montenegro and Croatia thawing?
Relations between Montenegro and Croatia reached a nadir in the aftermath of the siege of Dubrovnik, where Serbia-supporting Montenegrin troops bombarded the city. However, 31 years later, Montenegro seems to have switched to be more friendly towards Croatia.
Frank-Jürgen Richter, chairman at the think tank Horasis, explains that Montenegro is interested in joining the EU and is seeking to build ties with Croatia, which is already an EU member and supports Montenegro's potential accession to the block.
Our data shows that Croatia was the source country for one FDI project in Montenegro between 2019 and 2021. In 2021, Infinum, a Croatia-based software design and development enterprise, announced plans to invest $3.8m (Hrk28.09m) to open operations in Podgorica, Montenegro's capital city.
May says that Montenegro is particularly interested in initiatives that could help its EU integration. "The Open Balkan initiative is starting to facilitate trade and investment cooperation between Albania, North Macedonia and Serbia," she adds. "Montenegro is interested in joining the initiative, especially as Brussels has emphasised it could speed up the region's integration into the EU." (The Open Balkan initiative was launched by non-EU members Serbia, Albania and North Macedonia in October 2019 to establish an area without barriers to improve the movement of goods, people, capital and services. Kosovo, Montenegro and Bosnia and Herzegovina opted not to join.)
Our data shows that Montenegro attracted projects from Albania and Serbia between 2019 and 2021.
What does the future hold for the former Yugoslav states?
A full 30 years after the break-up of Yugoslavia, each former state is looking to overcome the challenges of the past, build a sustainable economy and position itself as an investor-friendly destination. Some, such as Slovenia and Croatia, have joined the EU, which has boosted their economic development, while others are still in accession negotiations.
Slovenia was the first former Yugoslavian state to join the eurozone, with Croatia set to follow suit in January 2023. Montenegro and Kosovo also use the euro as their official currency as a way to control inflation and ensure price stability.
While having the euro as an official currency gives off an aura of economic stability, each former Yugoslavian state is having to overcome other reputational issues in order to attract foreign investors, such as the rule of law, corruption and the opacity of the regulatory system.
Having a poor reputation for corruption, or a low score in the Corruption Perception Index, can act as a major impediment to attracting FDI. The 2021 version of the index shows that Bosnia and Herzegovina, Serbia and North Macedonia come out poorly, with Slovenia scoring the highest (and therefore the best) among former Yugoslav states, followed by Croatia and Montenegro.
Rising on investors radars as an attractive destination for investment is key for the former Yugoslav states, but in order to achieve this, it would be helpful if all former Yugoslav states foster closer ties with each other, overcome the wounds of the past and ensure stability in the western Balkans.