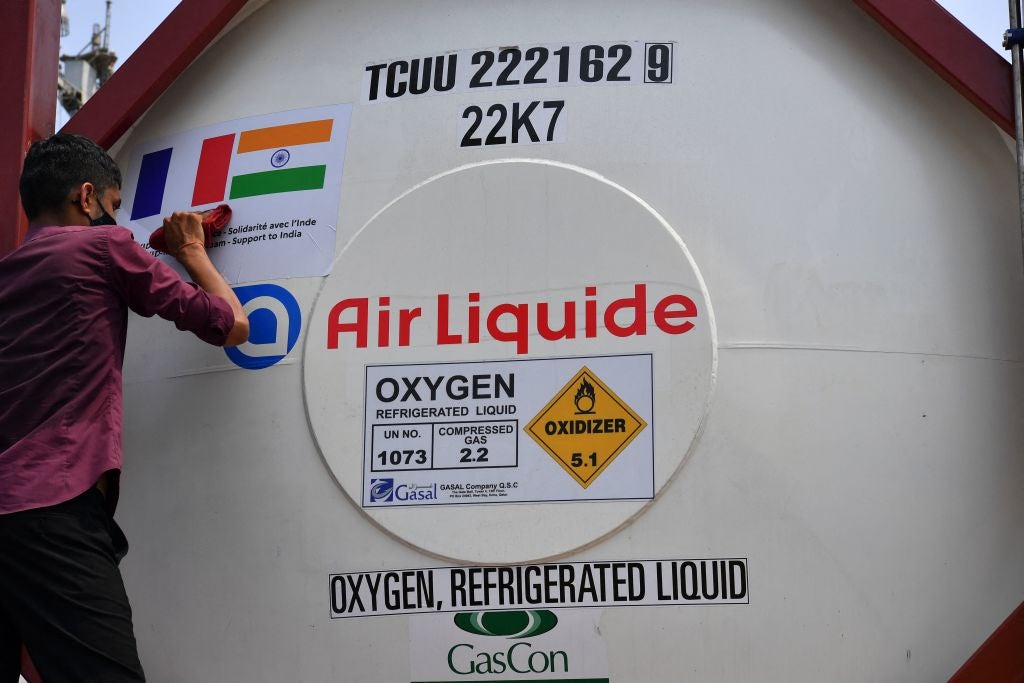 The Covid-19 pandemic caused overall greenfield foreign direct investment (FDI) project numbers to decline by 17.4% in 2020. Most sectors were negatively impacted, with lockdowns making site selections near impossible. Companies were also worried about what the future would hold. Although FDI in the chemicals industry fell overall, there were some sub-sectors that saw an increase in investment due to Covid-19.
When it comes to greenfield chemicals FDI projects, GlobalData's database shows that there were 316 projects in 2020 – the year the pandemic was declared – down from 421 the year before.        
Out of the 737 chemicals projects tracked over this two-year period, the majority (64.5%) were new projects and the rest were expansion projects.
What are the leading global regions for chemicals FDI?
Asia-Pacific was the leading region when it came to attracting FDI projects in chemicals in 2019 and 2020, with 27.3% of all projects announced or opened globally. However, the number of projects into Asia-Pacific in 2020 (69) was only around half of what it was in 2019 (132).
Western Europe was the second most popular destination. The region actually saw project numbers marginally rise in 2020, by 5.6%, reaching 95. Sub-Saharan Africa was the only other region to experience an increase in chemicals FDI in 2020 compared with 2019. Central America and the Caribbean witnessed the largest year on year decline (-63.2%).
What are the leading countries for chemicals FDI?
The US ranked as the leading investment destination for inbound chemicals FDI in 2019 and 2020, and by some margin. Although the US received ten fewer projects in 2020 when compared with 2019, it still ranked above Germany (32 projects in 2020) and China (23).
The US saw the most investments from Germany (21 projects in 2019 and 2020), the UK (19) and Japan (16).
Canada-based Methanex Corp, a company that provides methanol and petrochemical products, announced plans in 2019 to add a third methanol plant adjacent to its two existing facilities in Geismar, Louisiana. Methanex will invest about $1.4bn in the facility, creating 62 new jobs. It will have a production capacity of 1.8 million metric tonnes of methanol per year and is expected to be operational by the end of June 2022.
In 2020, Nippon Paint, a Japan-based paint and paint products manufacturing company, announced plans to invest $60m to establish a 25,000m2 manufacturing facility at its Tubman site in East Chattanooga, Tennessee. It will create 150 jobs to produce automotive E-Coat and topcoats and will serve customers in the US, Canada and Mexico.
The trend in chemicals inward investment was mixed for the top countries. The US, China, India, Brazil, Singapore, Russia and Mexico all experienced declines, while Turkey, France and Spain witnessed increases in project numbers. Germany was relatively unscathed, receiving 32 projects in 2020 compared with 31 in 2019.
What are the top chemical FDI business functions?
Manufacturing is the primary business operation for foreign investors in chemicals. Companies created 254 manufacturing-related chemical FDI projects in 2019. This fell to 201 projects in 2020. In 2019–20, manufacturing projects accounted for 62% of all chemicals FDI. Sales, administration and marketing was the second most popular business function. There were 51 of these office openings in 2020 – a 30% decline from 2019. Logistics and warehouse (23 projects) was the only business function to record an annual increase in project numbers in 2020.
The US was the leading destination for chemical manufacturing operations, with 66 projects recorded between 2019 and 2020. China (42 projects), Germany (32) and Turkey (30) were also popular destinations.  
In 2019, ICL Group, an Israel-based fertiliser and specialty chemicals company, established a new subsidiary, BK Giulini, in Ladenburg, Germany. The company created 637 new jobs. In 2020, Kansai Altan, a manufacturer of paints and varnishes, invested $4.1m to expand its manufacturing facility in Izmir, Turkey. The project created 75 new jobs. Kansai Altan is a subsidiary of Japan-based Kansai Paint.
What are the top sub-sectors for chemicals FDI?
Chemicals FDI is spread across multiple sub-sectors. Basic chemicals and nitrogen compounds was the largest sub-sector for FDI, with 113 investments in 2019–20. The number of FDI projects, however, halved in 2020 compared with 2019 – one of the largest declines of any chemical sub-sectors. Paints, varnishes and coatings was the second-largest chemicals sub-sector. A total of 42 projects were created in 2020 compared with 69 in 2019 – a 39% decline.
BioChem USA, the US-based company that builds and operates biorefineries, announced in 2019 that it will invest $275m to establish a biorefinery in Gujarat, India. The company is expected to create 2,000 new jobs in the region, and it is also building another biorefinery complex in Sines, Portugal.
The detergents and cleaning sub-sector showed a 140% rise in project numbers in 2020. This increase is partly due to a multi-location manufacturing expansion announcement from Pegasus Development. The company announced it would set up new production facilities across several European and African countries. The expansion plans were a result of the demand for disinfectants skyrocketing due to Covid-19.
Industrial gases, lubricants, man-made fibres, and inks, mastics, dyes and pigments were other notable sub-sectors that exhibited year-on-year growth in 2020.
Where are the leading chemicals investors located?
Our analysis shows that the US was the leading source market for outbound chemicals FDI between 2019 and 2020. However, the US was overtaken by Germany in 2020. Germany-based companies created 46 outbound projects compared with 40 projects by US companies. It should also be noted that both countries experienced annual declines in their outbound chemicals FDI in 2020.
In contrast, Switzerland, which is the third-largest source market, showed a marginal increase in outbound activity. Japan, the UK and Netherlands were other top countries that showed an annual increase in 2020.
Aside from the US, which had the largest annual decline (-56%), China too experienced falling outbound numbers, recording only nine outbound projects in 2020.
US-based companies invested in 48 projects between 2019 and 2020, targeting greenfield operations in Europe more than any other world region. A total of 21 projects were created by US companies in Europe, while 11 were created in Asia-Pacific. The UK was the largest country recipient of US outbound FDI, receiving seven projects. 
France-based Air Liquide was the leading foreign investor. The company announced or opened 22 projects between 2019 and 2020. All projects were in the industrial gases sub-sector.
Germany-based BASF was also a distinguished investor, creating 20 projects across a range of chemicals sub-sectors. The company had a particular focus on Asia, creating several expansions in China, including a new liaison office and production site in Zhanjiang.
Many sectors are expected to have recovered quickly in 2021 as the post-Covid-19 era begins. Chemicals FDI growth is expected to be slower, however. We are predicting FDI levels in 2021 to be similar to those in 2020. Some sub-sectors will experience a slow recovery (such as basic chemicals and nitrogen compounds), whereas others, such as detergents and cleaning, are expected to fall drastically. Investment in this sub-sector peaked in 2020 due to reactive measures to Covid-19. Investments in future years are unlikely to sustain the 2020 trend.