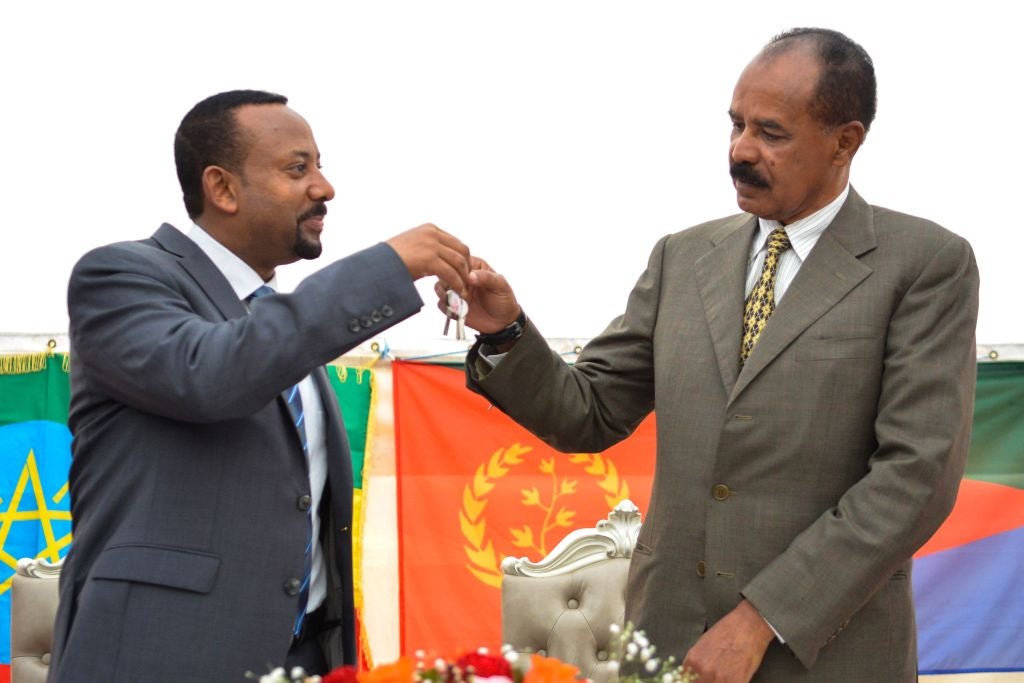 Eritrea – one of the world's most repressive and secretive states, known as 'the North Korea of Africa' – is poised to disrupt the global supply chain of fertiliser.
The country – with an estimated $2.48bn economy and 3.6 million inhabitants – has been ruled with an iron fist by its dictator – President Isaias Afwerki, now aged 75 – since he led it to independence from Ethiopia in 1993. The economy expanded by 2.9% in 2021 and is forecast to surge by 4.8% this year, according to the International Monetary Fund. GDP dropped by -0.6% in 2020 in the wake of the Covid-19 pandemic and a locust invasion.
Eritrea has one of the most erratic economies in the world, partly due to chronic drought and highly variable agricultural output: its GDP surged by 31% in 2014 before plummeting by -20.6% in 2015. It nosedived again in 2017, this time by -10%, before jumping by 13% in 2018. It has a geographic area of 117,600km2, making it slightly larger than Bulgaria.
How well do you
really

know your competitors?

Access the most comprehensive Company Profiles on the market, powered by GlobalData. Save hours of research. Gain competitive edge.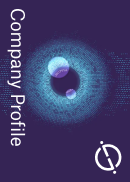 Company Profile – free sample
Thank you!
Your download email will arrive shortly
Not ready to buy yet? Download a free sample
We are confident about the unique quality of our Company Profiles. However, we want you to make the most beneficial decision for your business, so we offer a free sample that you can download by submitting the below form
By GlobalData
Located in the Horn of Africa, prolonged periods of conflict and severe drought have had a catastrophic impact on the Eritrean economy and the country is one of the world's poorest, with income per head estimated at $678 in 2022 (up from $501 in 2010). Across the country, an estimated two-thirds of households are impacted by food insecurity. It has a Human Development Index of 0.42, which puts it among the ten least-developed countries on the planet.
Eritrea is bordered by Sudan in the west, Ethiopia in the south and Djibouti in the south-east, and it has a 1,150km coastline along the Red Sea. It is strategically important as it has access to the Red Sea, the Suez Canal and to Europe, as well as to the waters of the Persian Gulf and beyond to the Indian Ocean.
Eritrea: an autocracy built on potash?
Eritrea has a command economy under the control of the sole political party, the People's Front for Democracy and Justice, led by Afwerki. Its constitution has not been implemented, the parliament has been prorogued for many years, the ruling party has not held a congress for a number of years and independent media is banned. All land is considered state-owned and property rights are non-existent. All Eritreans are subject to conscription into the military and can be compelled into forced labour that the UN says "effectively abuses, exploits and enslaves them for years".
According to Reporters Without Borders, only North Korea has less press freedom. It describes Eritrea as "a dictatorship in which the media has no rights".
These circumstances have resulted in it becoming one of the most isolated states in the world. It is a member of the African Union, the UN and the Intergovernmental Authority on Development – which deals with issues around drought and desertification in the Horn of Africa – but it is the only African country (out of 55) not to sign up to the African Continental Free Trade Area, the huge free trade area that went live on 1 January 2021. The country only has one preferential trade agreement in force (with Italy) and is not a member of the World Trade Organisation. Foreign investment in most business sectors is heavily restricted and state-owned enterprises distort its markets.
Eritrea has historically struggled to attract large investments because of its unfavourable business climate. In 2019, the country received only $67.1m in foreign direct investment (FDI) inflows against $61m in 2018, according to the World Bank.
However, the country is home to one of the world's biggest potash deposits – which straddles the border with Ethiopia. The Colluli potash project is a low-cost, long-life sulphate of potash (SOP) fertiliser project under development by the Colluli Mining Share Company, a 50-50 joint venture partnership between the Australian start-up Danakali and the Eritrean National Mining Corporation. The deposit is located in the Danakil depression region of Eritrea, about 75km away from the Red Sea coast and 177km south-east of Asmara, the capital city (with a population of 960,000 people).
The Colluli potash mine is estimated to hold 1.1 billion tonnes of SOP ore reserves grading 10.5% potassium oxide (K2O). The total measured, indicated and inferred SOP mineral resources at the deposit are estimated to be 1.29 billion tonnes grading 11% K2O. The project has a 200-year lifecycle and is expected to start operating in 2022. The mine will put Eritrea among the top ten potash producers in the world and impact the global supply chain of high-quality fertiliser.
The deposit is the only one in the world world where SOP can be made from an open-cut mine due to its extreme shallowness. A pre-feasibility study was completed in February 2015, followed by the completion of a definitive feasibility study in November 2015, while the mining licence was granted in February 2017. Phase one – involving an estimated capital investment of $298m – is expected to produce 472,000 tonnes (t) a year of high-quality SOP, while in phase two, the mine is expected to produce up to 944,000t of SOP from year six of the project with an additional capital investment of $202m. The project is estimated to have a net present value of $902m and an internal rate of return of 29.9%, according to the London Stock Exchange.
Danakali has 100% of its sales locked in for the first ten years – and with the option to extend for a further three – through a take-or-pay offtake agreement with EuroChem, the Swiss mineral fertiliser producer. The project's potential profitability is helped by soaring potash prices – they jumped by 300% during 2021, sitting at above $700 per tonne (CFR Brazil Spot) at the end of October 2021.
"We have found Eritrea to be very transparent and consistent across the board," Seamus Cornelius, Danakali's executive chairman, said in an interview. "There is a supportive business environment because mining there is a very strategic industry. So, as a mining jurisdiction, it has got nothing but ticks in all the right boxes."
Eritrea's turbulent past and uneasy present
Italy created the colony of Eritrea in the 19th century around Asmara and gave it its current name. After the Second World War, it was annexed to Ethiopia. In 1993, after a brutal war of independence from Ethiopia – lasting almost three decades and led by Isaias Afwerki – Eritrea became a sovereign country. During the long struggle, the people of Eritrea managed to forge a common national consciousness but, with peace established, they faced the task of overcoming their ethnic and religious differences in order to raise the country from poverty made worse by years of drought, neglect and war.
About 55% of the Eritrean population is Tigrinya while 30% is Tigre, but there are a number of other smaller ethnicities including Saho and Kunama. It is estimated that 49% of the population is Christian and a further 49% is Sunni Muslim.
A two-and-a-half-year border war between Ethiopia and Eritrea ended in June 2000 and was followed by about eight years of heightened tension and hostility between the two countries. This long-lasting tension has led to Eritrea's militarisation. Some people have been in national conscription for more than 20 years. However, in July 2018, a peace agreement was finally reached between Afwerki and Ethiopia's Prime Minister, Abiy Ahmed.
Afwerki's critics accuse him of using the long-standing border dispute with Ethiopia to avoid implementing Eritrea's constitution – which was ratified in 1997 – and for postponing the first scheduled elections (which were also due in 1997). The UN says forced labour and detention without trial are common. The government monitors telephone and internet traffic and runs an extensive domestic surveillance system. Journalists say that getting any information out of the country is extremely difficult. Unlike North Korea, China or Iran, social media is mostly unregulated, but the biggest problem is access to the internet, which is unreliable and expensive. Only 1% of the population has access to the internet, according to the World Bank. Mobile data does not exist.
"In the beginning, things were fine, but gradually it became clear to President Isaias [Afwerki], who led the independence struggle for 30 years, that things were not going the way he expected them to," said Martin Plaut, the former Africa Editor of the BBC's World Service, in an interview in 2019. "A lot of the troops that he had under his command – all of whom were volunteers, all of whom were guerrilla fighters – had been fighting, some of them, for 10, 15 years without pay.
"They were only used to getting effectively pocket money and food, lodging and, of course, ammunition and weapons, and they began to turn round and say: 'Well, hang on, we now have to look after our families. They are in deep need. We need a bit of money.' But when [Afwerki] discovers that his authority is being questioned after independence, he begins reacting in the same way. There was a famous incident where some of the disabled tried to walk into town to complain to him, and they were met by the police and the army who opened fire on them. To open fire on your own disabled [people] is pretty appalling."
Eritrea joins fight against Tigrayans
Eritrea has managed to fall out with – and then mend fences with – every one of its neighbouring countries. It has had a border war with Ethiopia and a clash along the border with Djibouti. The border with Sudan was closed until early 2019 because relations were so bad.
In November 2020, a conflict broke out in the mountainous region of Ethiopia, called Tigray, between Tigrayan forces and the Ethiopian federal troops. Prime Minister Abiy Ahmed accused the Tigrayans of attacking a military camp and attempting to loot military assets. Eritrean troops are fighting on the Ethiopian government's side (Eritrea borders Tigray to the north). Afwerki has become close to Abiy and is a sworn enemy of the Tigray People's Liberation Front, which ruled Ethiopia when the two countries fought a border war.
Over the past two decades, many hundreds of thousands of Eritreans have fled military conscription and economic uncertainty in their home country and Eritrea has become a major source of migrants and refugees to Europe, in particular to Sweden, Germany and the Netherlands. In 2019, it was estimated that the country had a total of 607,900 emigrants, including 217,472 living in Ethiopia, 188,411 in Sudan, 83,600 in Europe and 35,745 in the US, according to Migrants Refugees website. The country also has 486,200 refugees, including 123,413 living in Sudan, 172,750 in Ethiopia and 18,976 in Egypt.
One-third of the country's GDP is made up of remittances sent home by Eritreans living in Europe and other developed countries. Internal industry and services contribute the majority of the remaining GDP, while agriculture accounts for only 13% (despite employing 80% of the population). Only 12% of the total land area is suitable for farming – in part due to the country's rocky and mountainous terrain but also due to a persistent drought that afflicts much of the remaining countryside. The border lands – mostly arable – are unusable for farming purposes, because of unexploded land mines left over from the war of independence. 
Asmara's architectural wonders
Eritrea has huge tourism potential, but it is hard for foreign visitors to obtain a visa. Asmara is a beautiful city and awash in colonial Italian architectural gems. It has been a Unesco World Heritage Site since 2017. The country also boasts impressive marine tourist sites, a wide range of flora and fauna, and scenic terrain. Eritrea is an ancient civilisation dating back thousands of years and was inhabited by early humans. It is estimated to have about 80,000 archaeological sites. 
Many Eritreans hoped that the peace deal with Ethiopia would create economic opportunities for the country, but there is little sign of that happening yet. However, China has set its sights on the country and perhaps it will receive large amounts of Chinese FDI in the future. In late 2019, the China Shanghai Corporation for Foreign Economic and Technological Cooperation began constructing part of the 500km road connecting Eritrea's Massawa and Assab harbours (both have special economic zones). In November 2021, Eritrea also signed a memorandum of understanding with China to join its Belt and Road Initiative. 
The Colluli potash mine could be an economic game changer for Eritrea but the country is unlikely to undergo an economic transformation as long as Afwerki is in power. He is one of the world's most brutal and paranoid dictators and has repressed the population for many decades. Sadly, Eritrea looks set to remain a failed state as long as he is in office.