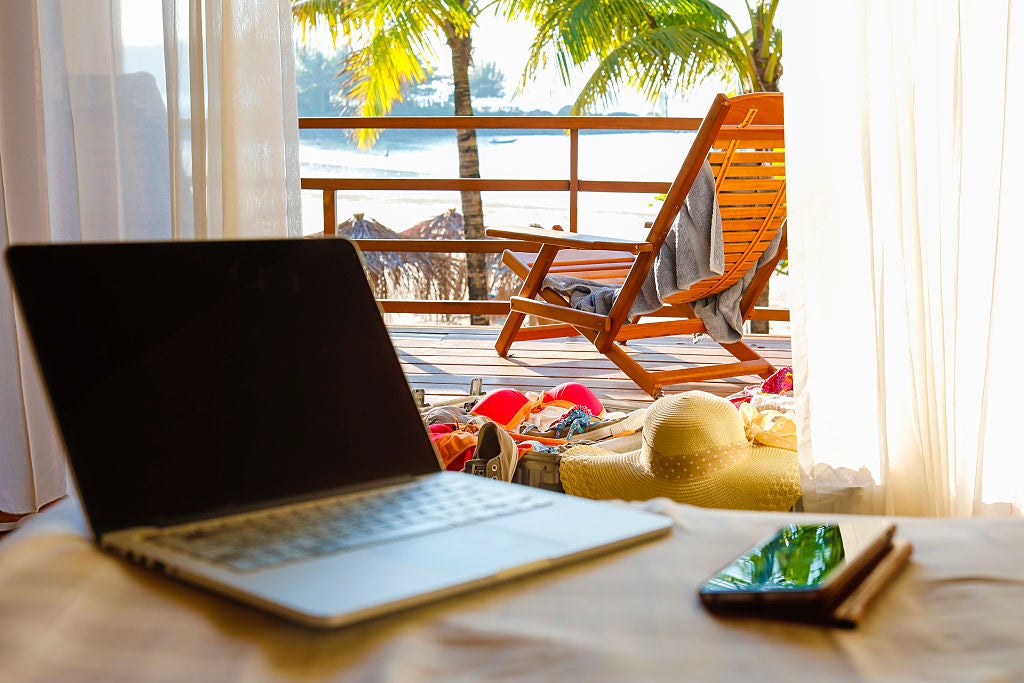 In March 2020, just as the world was beginning to grasp the full extent of the Covid-19 pandemic, New York-based PR professional Mary Elkordy was facing her own life-changing events. After losing her job and, tragically, her mother to Covid-19, Elkordy decided to take the brave step of launching a PR company. Two years on, her business has 25 employees working remotely across the globe from Cairo to Queens, New York.

Elkordy epitomises the digital nomad trend; a new breed of international professional working remotely across borders and different time zones. However, Elkordy has taken this trend to another level by launching an entire company across various global locations, actively encouraging her employees to follow her lead and pursue 'work-cations', even going so far as bringing willing employees along on her own working travels.

The onset of the pandemic saw two distinct trends emerge: digital nomadism and the counter trend of increased localism through working from home. This was an inflection point in the way employees viewed their everyday work patterns – and employers ignore this at their peril.
GlobalData's 2022 Predictions: The Future of Work report warns that as the 'war for talent' intensifies, it may not be easy or advisable for businesses to mandate where and how employees work. "Businesses should also be aware that governments in many countries are increasingly inclined to enshrine flexible working into employment law," it states. Microsoft's Work Trend Index, released in March 2021, a year after the pandemic began, further compounds this warning about talent scarcity, finding that 70% of workers want flexible remote work options to continue in a post-pandemic world.

In fact, Elkordy cites the flexibility she offers her employees as one of the most effective ways an employer can attract the best talent. "Pay increases are not the only way," she says. "Businesses need to recognise new workforce trends and what employees' priorities are; the most valuable asset in life is time." For Elkordy and many others, sadly, the Covid-19 pandemic has only highlighted this fact. "Time is not like anything else, it is something that you never get back," she adds.
Digital nomad trend accelerated by pandemic
In an effort to capitalise on the digital nomad trend, a number of countries are offering tailored visas for extended-stay working trips. Investment promotion agency Helsinki Partners launched its 90 Day Finn programme, a three-month working visa to attract highly skilled workers to the Finnish capital. Mauritius and Barbados both have their own versions of the digital nomad visa and, according to Visaguide.world, 26 countries now offer a legal path for foreigners to work while travelling.

The pandemic accelerated the trend for digital nomads, according to MBO Partners, which found that the number of digital nomads grew by 96% in 2020 when compared with 2019 figures, from 3.2 million to 6.3 million, according to the analyst's 2020 State of Independence in America report. However, the counter-trend for home working and increased localisation was also well under way. According to Glassdoor data, access to working from home in the US, for example, nearly doubled from 28% in 2011 to 54% in 2020.
On this dichotomy of remote working versus increased localisation, GlobalData analyst Siow Meng Soh says each way of working is very much dependent on the nature of the work and the company's culture. The digital nomad trend of knowledge workers working from anywhere existed before the pandemic, and it is the availability of broadband services that has made 'work-cationing' easier. "However, there are customer-facing roles that need to be local, roles with security and compliance considerations, and roles that need to work on physical equipment," he says, "and in many cases, it is also dependent on the company culture and whether the management is comfortable with people working remotely."

Soh says it is unclear yet whether the trend for digital nomadism is overblown or indeed over, but after two years of experimenting with remote working, he believes such momentum is unlikely to move into reverse. While some people enjoy working remotely full-time, Soh suspects most employees want something in-between. GlobalData's report found that only 30% of employees surveyed wanted to return to full-time in-office employment versus 48% who wanted a hybrid working model and 22% who wanted to work from home permanently.
Remote working's intractable problem: deals are made face-to-face
Although the pandemic has boosted communication technology development and broadened people's acceptance of digital nomadism, global investor Patrick Tsang – a bonafide digital nomad himself – believes that nothing will replace face-to-face business interactions. Tsang is the chairman of Tsangs Group, an innovation-focused global family office with headquarters in Hong Kong. "However, even when I am out of town, I could still run the company smoothly and efficiently from anywhere in the world," he says.
How well do you
really

know your competitors?

Access the most comprehensive Company Profiles on the market, powered by GlobalData. Save hours of research. Gain competitive edge.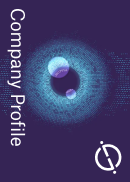 Company Profile – free sample
Thank you!
Your download email will arrive shortly
Not ready to buy yet? Download a free sample
We are confident about the unique quality of our Company Profiles. However, we want you to make the most beneficial decision for your business, so we offer a free sample that you can download by submitting the below form
By GlobalData
With all the convenience benefits of digital technology, it could never replace real communication, says Tsang. The very importance of face-to-face meetings underlies Tsangs digital nomad existence and the two ideas of remote and local working must coexist in global business. For example, during lockdowns, Dubai was one of the few places still open. "As we are opportunistic, we decided to expand and open an office there to tap into the potential in the United Arab Emirates," says Tsang, confirming that a large part of dealmaking is dependent on in-person relationships.
Environmental, social, and government (ESG) implications have become front and centre in business strategy over the past couple of years too, particularly when related to the carbon footprint that comes with extensive business travelling. Global travel restrictions during the pandemic aligned, to some extent, with ESG considerations and helped to codify more flexible work practices, according to Soh. "Some businesses were initially sceptical about closing major deals without face-to-face meetings during the pandemic, but after an extended period without travel, businesses realised that it was possible to close deals via video," he says.

However, when travel restrictions are fully lifted, and physical meetings return, companies are likely to award contracts to suppliers that are willing to meet them to establish the relationship. Soh believes there will still be a reduction in travel, both from an ESG and a cost/productivity perspective. "For IT service providers such as Infosys and TCS, for example, the alternative to business travel for project delivery is to have people based locally and that is happening as well, although this is partly due to limits on work visas," he says.

Labour market skills, particularly highly valued digital skills, are in short supply, and this means that businesses will have to consider offering flexible working as a form of compensation to attract the best talent – but this has its benefits for companies as well as employees. Digital nomadism broadens the talent pool for businesses as the skills available to them are not limited to the areas within a commutable distance from the office. The caveat is that both digital nomadism and remote working need to be approached with caution in terms of the lack of social interaction. Younger employees often need mentoring and the business benefits of in-person interaction cannot be underestimated for dealmaking and spontaneous idea generation.

Elkordy approaches this by offering a small, rented space for employees in New York and Washington, DC for in-person workdays if an employee need them. "I use the money I would normally spend on an office for team experiences. I think that is more valuable," she says. The key appears to be having (or offering) a variety of options. "I don't want to create an environment where someone is dreading going into work," says Elkordy. "I want people to want to do their job, and I think that is a very different perspective." These perspective shifts are shaping the future of work, shifting the balance between employer and employee, between localism and globalism, although flexibility remains the key.