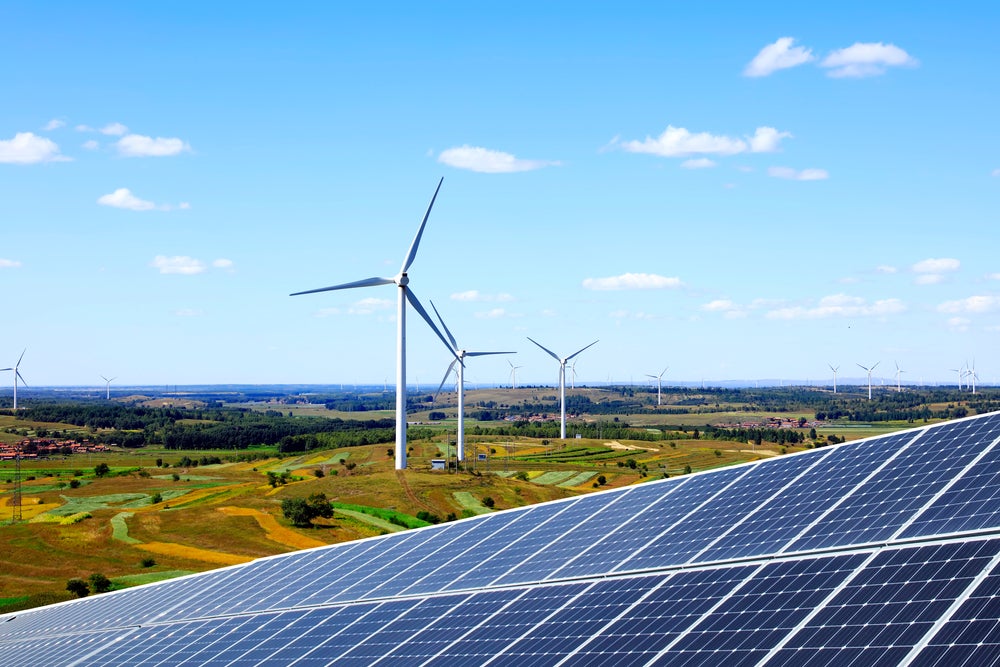 Since 2000, the American renewable energy production rate has nearly doubled, according to a report published by USA Facts.
Put simply, clean energy is energy that comes from renewable, zero-emission sources that do not contribute to atmospheric pollution when they are used.
Clean (or green) energy is also a term used to categorise energy saved by energy efficiency measures. 
Along with many other states, the level of Florida clean energy investment in infrastructure designed to deliver renewables has developed and diversified while continuing to make more of an economic impact in business terms.
Industry leaders and insiders driving the Florida clean energy programme see this as the precursor to clean, renewable energy becoming the future of energy in the US.
Florida clean energy investment continues to increase
Whether it is established business sectors such as advanced manufacturing or the aerospace industry or clean energy start-ups, Florida continues to nurture, expand and showcase its longstanding commitment to environmental sustainability and clean, green energy sources.
This commitment is both environmentally positive as well as fiscally propitious as it continues to drive inward investment for the Florida clean energy sector.
As Florida's business and government continue to show their commitment to clean energy technologies and the strengthening of the Florida clean energy programme, investment continues to increase in related sectors and organisations.
With the drive to create accelerated and sustained growth in clean energy technology development and clean energy production, companies are investing more and more.
Companies such as Clean Energy Florida are creating employment and investing in the clean energy industry to ensure sector growth, mass adoption of clean energy products and processes and help deliver greater overall investment in Florida.
Incentives developing the Florida clean energy sector
Florida has emerged as a hub for the clean, green energy sector. With companies such as NextEra Energy investing in the sector and the state, it has become a leading centre for innovative clean and renewable energy businesses.
At both a local and state level, the Florida clean energy programme has introduced a range of clean energy incentives.
From established names to start-ups, businesses that are involved in the production and generation of renewable energy can take advantage of lower corporate taxation on their products and services.
To further boost the Florida clean energy sector, corporations who operate in the state to manufacture energy efficient or renewable energy products and technologies are also able to use this fiscal stimulus incentive.
Boosting the state-up and expansion range of clean companies, state incentives and tax breaks that are specifically based on job creation and capital investment in the Florida clean energy programme are available, largely offered through the organisation Enterprise Florida.
As the Florida clean energy programme continues to prosper, extensions to tax incentives have been further expanded.
Business-friendly initiatives helping Florida clean energy grow
Part of the Florida clean energy landscape is the extent to which the state provides financial initiatives to encourage companies across the sector.
As well as firms that provide clean energy solutions directly, production and manufacturing for the industry are also inventivised in Florida.
Machinery and equipment used predominantly in research and development for the sector, certain boiler fuels (including natural gas) used in the manufacturing process and semiconductor industry transactions involving manufacturing equipment are all exempt from certain tax costs.
With multiple tax incentives for the sector, more clean energy companies starting up, and corporations eligible for a credit against the corporate income tax for 75% of all capital, operation and maintenance costs, and research and development costs relating to clean energy, the Florida clean energy programme continues to gain ground.
Florida clean energy investment grows renewable resource usage
In a significant rise since the turn of the century, 2020 saw about 5% of Florida's in-state electricity net generation fuelled by renewable resources, with almost two-thirds of the state's renewable generation provided by solar energy.
In part, due to the advancement of the Florida clean energy programme and various incentives for companies in the sector to operate in the state, Florida now ranks above Arizona as fourth in the country (after California, Texas and North Carolina).
One of the keys to the increase in clean energy usage and availability is Florida's Renewable Energy Technologies Investment Tax Credit. This includes a sales and tax exemption for solar energy systems, alongside the equipment used for collecting, transferring, converting, storing or using incidental solar energy.  
As one of the states at the forefront of green energy production, Florida has an established ecosystem across the sector.
With NextEra Energy continuing to expand solar and wind energy production and storage capacity, more than 11 million Florida residents are now served by them, with many others using their green energy-supplying subsidiary companies.
This success in investment is showcased by their stock market value, which has continued to rise in 2023, further highlighting why investing in clean energy in Florida remains such as viable and propitious option.
Information, Data, and Statistics from Enterprise Florida, Statista, US Census Bureau, Florida Chamber of Commerce, Clean Energy Florida.