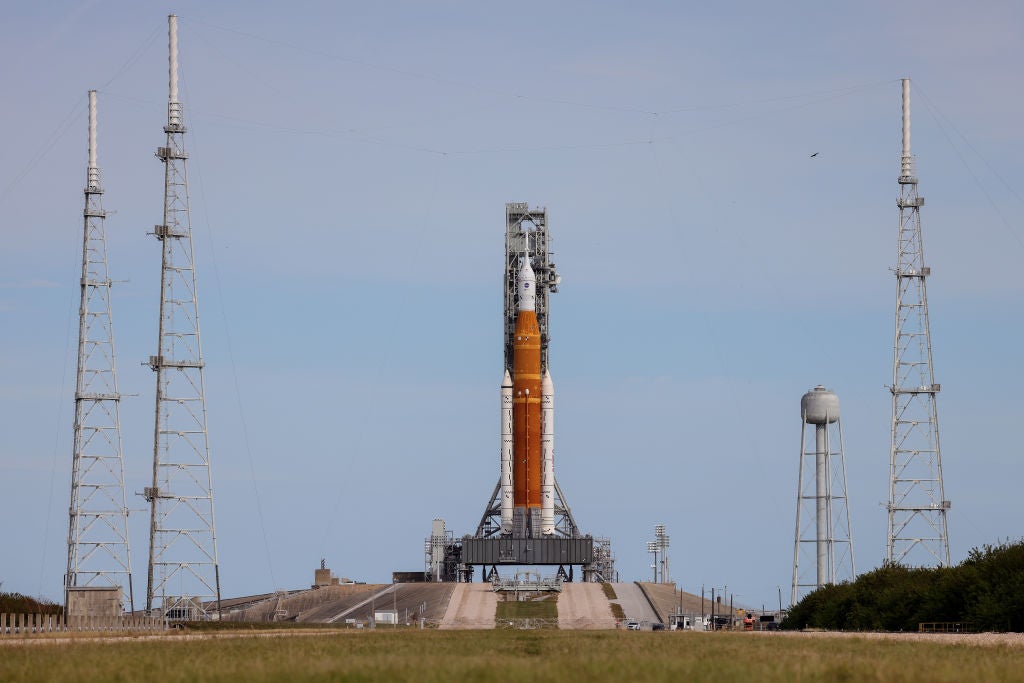 Florida's position as a premier location in the aerospace and defence sectors is both established and expanding, with historic relationships between the state and industries remaining strong.
When considering why Florida is a good state to set up an aerospace and defence facility, factors include infrastructure, tax incentives, historic links to the sector, as well as other considerations such as recruitment.
Companies and agencies including NASA, SpaceX, Blue Origin, L3Harris Technologies, Lockheed Martin, Boeing and Northrop Grumman are all major investors with operations headquartered in Florida.  
By the start of 2023, Space Florida, the state's aerospace finance and development authority, announced $5.5 billion of statewide capital investment in its 150-project strong pipeline, a further boost for the sector in the state.
Historic links and expansion driving Florida aerospace business
When it comes to history and big names in the aerospace domain, few places in the world can match Florida or offer a better business location in the industry.
Home to the world-famous Kennedy Space Center, Cecil Spaceport and Cape Canaveral Air Force Station, Florida's aviation and aerospace industry leads the world in terms of facilities, employee numbers and overall economic impact.
Multiple factors make Florida an attractive business option for aerospace and defence facilities, not least its traditional status as the birthplace of commercial aviation,
Across the state, there are about 130 publicly used airports alongside 20 commercial airports, creating access to global markets for numerous industries.
When operating from the state, Florida aerospace and defence facilities have almost unrivalled access to goods and services from around the world as well as across the US.
Florida aerospace and defence infrastructure accelerates growth
One of the major attractions for Florida as a place to set up an aerospace and defense facility is its status as a major US hub for flight training and the leading location for the manufacturing of aircraft and aircraft-related components.
As of 2021, Florida was ranked as the second most productive state for aerospace products and related parts manufacturing.
In addition, it boasts three space ports and is also placed second among US states for space and defence systems manufacturing and employee numbers.
Economically, this makes Florida aerospace a strong sector for both continued investment as well as new facility openings.
With more than 400 aerospace establishments already operating in Florida, aerospace continues to be both strong in terms of existing infrastructures as well as welcoming and prosperous for new facilities.
Military links and support making Florida a major US defence hub
With the third largest population of US veterans in the country and 21 major military installations across the state, Florida is an economic powerhouse when it comes to the defence sector.
Of the numerous reasons Florida is a prominent state for setting up aerospace and defence facilities is the existence of the state-supported Florida Defense Support Task.
Established to both support existing defence facilities and incentivise and attract new ones, the Florida Defense Support Task Force is the primary organisation of support for the defence industry in Florida.
Part of this support, making Florida an attractive option for setting up a defence facility, is the awarding to grants, designed to safeguard and secure the future of all military operations in the state.
As a state's legislatively mandated council, the task force is an essential part of protecting and preserving Florida's military installations and aerospace facilities.
Alongside the financial and structural support, new and existing defence and aerospace businesses will benefit from programmes that are committed to strengthening sector facilities across the Florida aerospace and defence industry.
These commitments include maintaining and expanding the missions of Florida's military installations, improving transportation access to Florida's military installations, and assisting installations in meeting Department of Defense renewable energy goals that have been set by federal and local agencies.
With Florida's fiscally strong business-friendly support for military families and veterans in relation to their education, healthcare, employment and family situations, Florida is considered a good state for those looking to set up an aerospace or defence facility, as Florida aerospace operations continue to expand.
Pro-business environment driving investment in Florida industries
Florida is geographically well-placed in terms of port access and global distribution opportunities and provides a pro-business climate for companies of many sizes.
When It comes to Florida aerospace, alongside tourism, hospitality and other strong sectors, the state is consistently ranked among the best states for business incentives, start-ups and expansions of existing operations.
With state incentives and tax breaks designed to attract new companies and offer them the best fiscal environment in which to grow, Florida represents a viable and attractive option for setting up an aerospace or defence facility.
Tax regulation environment helping Florida aerospace start-ups
Florida is a tax-friendly state, making it an attractive option for new business set-ups. With no individual income tax and a low 6% sales tax, the state encourages skilled workers.
Though companies with operations in Florida are subject to the payment of a 5.5% income tax, limited liability companies, sole proprietorships and selected other organisations can be exempt from paying state income tax.
Cementing its reputation as a good state for aerospace and defence facility start-ups, Florida offers a range of pro-business state tax policies combined with the competitive overall cost of doing business.
This environment has helped establish the Florida aerospace and defence sector with a strong supply chain, a steady number of highly skilled employees and significant growth potential for new facilities.
Collaboration between the state government and economic development leaders continues to maintain Florida's propitious and supportive business climate, resulting in Florida aerospace defence sector remaining strong, with the ability to attract new facility openings.
Information, Data and Statistics from Statista, US Census Bureau, Florida Chamber of Commerce, Orlando Research Park, NASA, US Defense Department.