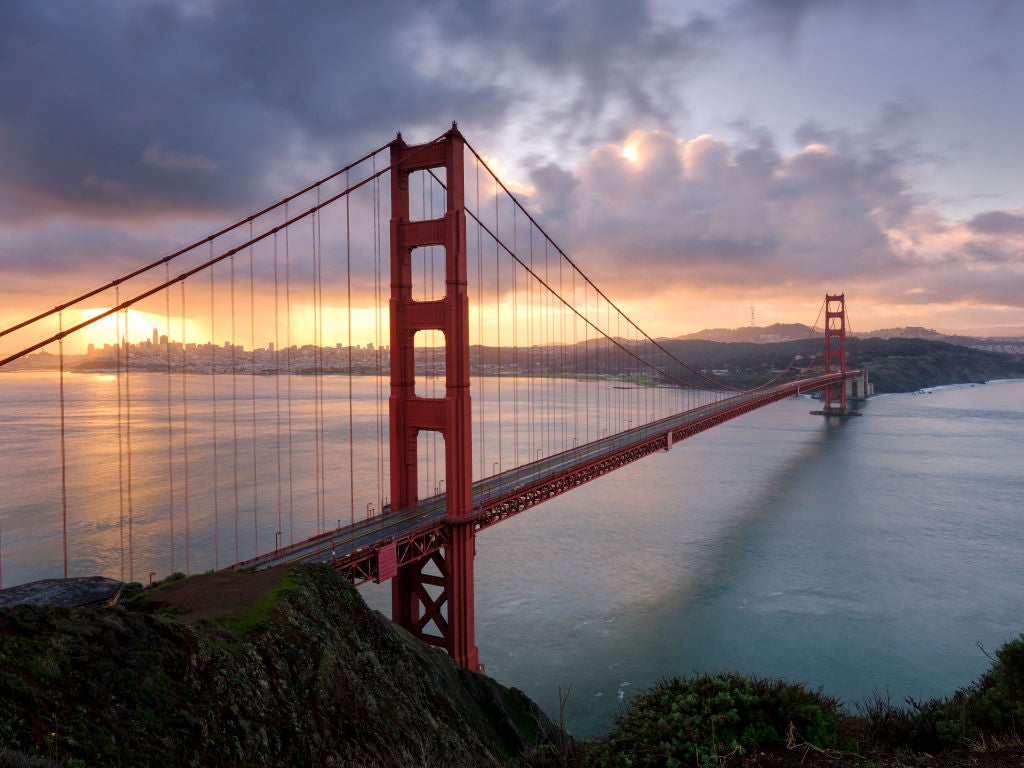 The US offers enormous opportunities for foreign investors, but investing in the world's largest economy can be a daunting task. This guide to the strengths and weaknesses of all 50 states (plus the District of Columbia, home to Washington, DC) will be updated frequently with the latest data, helping you to make the site-selection decision that best suits the needs of your US business.
Table of contents
Foreign direct investment magnets in the US
California received the largest volume of inbound greenfield foreign direct investment (FDI) projects in 2020 out of all the US states. It received 209 inbound projects – 13% of the US total. Texas and New York received 189 and 155, respectively, making them the US's second and third most popular destinations for foreign investment.
In per capita terms, however, the District of Columbia comes out on top with 2.75 projects per resident in 2020, followed by Delaware (1.01) and Massachusetts (0.95). Idaho and Maine had the lowest level of FDI per capita.
A strong track record of inward investment is viewed favourably by both existing investors in terms of expansion projects and new investors creating new operations. Investors take confidence in already established clusters, business environments and support mechanisms that may have already aided others to invest in the state.
How well do you
really

know your competitors?

Access the most comprehensive Company Profiles on the market, powered by GlobalData. Save hours of research. Gain competitive edge.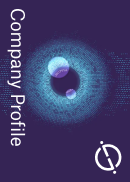 Company Profile – free sample
Thank you!
Your download email will arrive shortly
Not ready to buy yet? Download a free sample
We are confident about the unique quality of our Company Profiles. However, we want you to make the most beneficial decision for your business, so we offer a free sample that you can download by submitting the below form
By GlobalData
Which US states have the highest GDP?
The US state with the highest GDP is California. In Q3 2021, California's GDP was $3.38trn, 649% higher than the average across all US states, followed by Texas ($2.01trn) and New York ($1.87trn).
By contrast, Vermont is the smallest US state in terms of GDP. Vermont's GDP was $36.3bn in Q3 2021. There were 12 states with a GDP of more than $600bn in Q3 2021, while 13 states had a GDP of less than $100bn.
GDP is the value of all goods and services produced in the state. As FDI is typically market seeking, larger economies tend to attract more FDI. However, smaller locations can still attract significant projects by outlining their strategic advantages.
Unemployment by state
California is the US state with the highest unemployment rate, which reached 7.3% in 2021, a decrease of three percentage points since 2020. In contrast, Nebraska had the lowest unemployment rate of all US states (2.5%).
The unemployment rate is the number of people unemployed as a proportion of the labour force. The natural rate of unemployment in the US is estimated to be approximately 4.5%. Higher unemployment is generally viewed as negative, as it often coincides with a more deprived local economy. However, in FDI terms, areas with higher unemployment may provide a plentiful supply of available labour, whereas in low unemployment areas talent may be more difficult to acquire. The length of unemployment (whether it is short term or long term) and the type of people unemployed (whether they are skilled or unskilled) are important to understand.
Employment by state
Nebraska (67.7%) and South Dakota (67.3%) were the states with the highest employment rates. On the other hand, Mississippi (51.8%) and West Virginia (51.9%) were the states with the lowest employment rates. The average rate of all states was 59.3%. This means Nebraska's employment rate is 8.4 percentage points above the average of all states, while Mississippi's is 7.5 percentage points below.
The employment rate is calculated as the total number of employed people in the civilian workforce as a proportion of the civilian non-institutional population. A higher employment rate may be indicative of a stronger workforce ethic.
Educational attainment by US state
The District of Columbia has the highest proportion of its population aged 25 or over with a bachelor's degree or higher. Its tertiary education rate of 59.8% is 27.3 percentage points above the average across all US states (32.5%). Massachusetts is the second most highly educated state, with 44.5% of adults having graduated university, followed by Colorado (41.6%). A total of 21 states are above the national average for educational attainment, including six states in which more than 40% of adults have a degree.
The largest concentration of graduates is in California, which is home to 9.3 million people aged over 25 with a bachelor's degree or higher qualification. That is 6.4 times the average across all US states (1.4 million graduates). High concentrations of degree holders can also be found in Texas (5.7 million people) and New York (5.1 million).
A highly qualified workforce has become an increasingly key investment driver for several sectors, and although technological advances are prompting companies to automate more labour-intensive parts of their operations, the demand for people with scientific, professional and technical skills has never been as high. Locations with higher skilled and better educated workforces tend to attract more greenfield investment.
Which state has the highest number of companies in the US?
California has the most companies of any US state, with 790,509 companies claiming residency (13% of all US companies). By contrast, Alaska has just 17,365, or 0.28% of the total.
On a per capita basis, however, Wyoming comes out on top with 32 companies per 1,000 residents – two times more than the average US state. West Virginia, on the other hand, has just 15 businesses per 1,000 people.
A thriving business community can be hugely influential when selecting an investment destination. A location with more companies may be seen as more business friendly, with better political or economic regulations that encourage business activity. A strong industry cluster of companies can also be extremely beneficial for potential investors as it shows a proven track record of success in their field and reduces risk. In addition, investors can network with similar companies and become part of a ready-made supply chain.
Where in the US has the fastest internet speeds?
As of Q4 2021, Wyoming had the slowest download speeds in the US, at just 61.7 megabits per second (Mbps) – 48% slower than the average across all US states (118.6Mbps). By contrast, New Jersey's download speeds are 50% faster than the average (178.3Mbps), with New York's download speeds in second place nationally at a similarly impressive 166.7Mbps.
In terms of upload speeds, Maryland comes out on top with an average speed of 37.6Mbps, followed by New Jersey (36.3Mbps) and Rhode Island (34.1Mbps). Meanwhile, Arizona's upload speeds are the slowest in the country, averaging just 10.2Mbps, which is 47% below the national average.
Internet upload and download speeds are becoming increasingly important in business, particularly since Covid-19, and the boom in working from home has heightened the need for fast and reliable digital connectivity. Companies' data universes continue to grow, and from a more technical perspective, increased internet speeds are essential to combat cybercrime and deal with the increased day-to-day data pressures from the workforce.
Which US state offers the highest wages?
Wages are highest in the District of Columbia, where the average worker earns $95,330 per annum, or 75.3% more than the average across all US states. In second place is Massachusetts ($70,010), followed by New York ($67,850). Wages are lowest in Mississippi ($41,600) and Arkansas ($44,780).
Looking at specific sectors, the biggest wage differential is for legal occupations, whose wages vary from $172,690 in the District of Columbia to just $72,310 in Arkansas. There is also significant variation in the wages paid to management occupations, from a high of $163,120 in New York to just $87,420 in Mississippi.
Average house prices by US state
Hawaii has the most expensive house prices in the US. In Q1 2021, average house prices (typical home values) in Hawaii were $828,002, 140% above the average of all US states ($344,991).
Houses are much more affordable in West Virginia, where the average home costs just $126,948, as well as Mississippi ($157,885) and Arkansas ($166,566). A total of 32 US states have house prices below the national average, including nine states in which the typical home costs less than $200,000.
Energy prices by US state
In April 2022, Georgia had the cheapest gasoline of any state, with consumers paying just $3.72 per gallon, 10% less than the average across all US states. Gasoline is also relatively cheap in Arkansas ($3.73) and Missouri ($3.75) but much less affordable in California ($5.70) and Hawaii ($5.24).
The cheapest electricity of any US state is to be found in Louisiana, where it costs just 7.51 cents per kilowatt-hour. That is 33% below what consumers pay in the average state (11.25 cents), and far lower than prices in Hawaii, where electricity costs 27.55 cents per kilowatt-hour. Electricity prices are also well below the national average in Oklahoma (7.63 cents) and Idaho (7.99 cents).