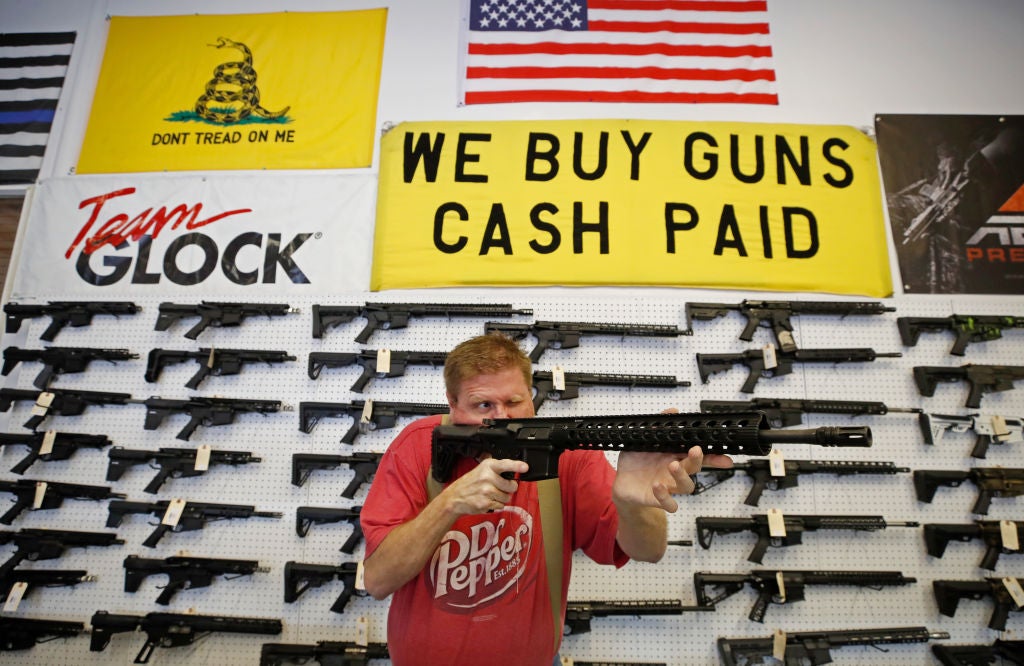 Between 2009 and June 2022, the US has had 278 mass shootings resulting in the deaths of 1,569 people, with a further 1,000 people wounded. This is a horrifying number, but perhaps equally horrifying is that this equates to less than 1% of gun-related deaths in the US. According to Every Town Research Org, 110 people die from gun violence (not related to mass shootings) every day in the US.
Furthermore, in 2020, the biggest killer of children in the US was gun violence.
The shocks of the seemingly endless mass shootings and an unthinkably high volume of daily gun deaths in the US leaves many – especially those outside the country – perplexed as to why countless Americans are not willing to part with their guns. Additionally, many wonder why the US government will make lots of noise in regards to the regulation of guns (albeit to varying and often feeble degrees) but has never removed them.
In a world facing steep competition for investment flows and talented labour in the wake of a Covid-19 pandemic, could the US's concerning gun crime statistics hinder the country's attractiveness as an investment destination?
How well do you
really

know your competitors?

Access the most comprehensive Company Profiles on the market, powered by GlobalData. Save hours of research. Gain competitive edge.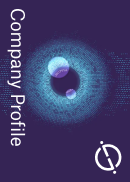 Company Profile – free sample
Thank you!
Your download email will arrive shortly
Not ready to buy yet? Download a free sample
We are confident about the unique quality of our Company Profiles. However, we want you to make the most beneficial decision for your business, so we offer a free sample that you can download by submitting the below form
By GlobalData
With a new bill around gun reform being passed by the Senate in June 2022, in the same week that the Supreme Court voted to nullify a New York gun law that prohibited residents from carrying guns outside of the home, the US's political and legal powers appear to be in a tug of war over this most polarising of issues.
In a highly divided US, could robust and meaningful gun reform ever happen on a national level? And political landscape aside, could the US ever give up guns and follow the example of other countries such as the UK, Australia and New Zealand?
No guns? No problem!
When it comes to the 'no guns, no gun crime' argument, Australia is often held up as an example of 'how to get rid of your guns'.
Between 1979 and 1996, Australia had 13 mass shootings resulting in over 100 deaths and more than 50 injuries. In 1996, the Port Arthur massacre in Tasmania was the worst single-person mass shooting in global history at the time, killing 35 and injuring a further 23.
There was outrage across Australia, with many taking to the streets to protest for gun control reform. Just 12 days after the shooting, then Prime Minister John Howard pushed through a number of gun regulations, despite a notable lack of support from his rural constituencies. Within the following month, the Australian government had passed the National Firearms Agreement (NFA).
Previously to the NFA, gun laws had been formed and carried out on a state-by-state basis. The NFA agreement worked to nationalise gun regulation to create a united approach to gun control across Australia.
The NFA brought in a number of bans on assault rifles, created the Federal Gun Registry (which requires all firearms to be registered by serial number to the owner), placed a 28-day waiting period on all gun purchases and initiated a national buy-back programme.
Under the new legislation Australians needed to have a 'genuine reason' for owning a firearm, such as sport shooting or agricultural purposes; notably, the list of valid reasons does not include self-defence. Since the bans came into effect in 1996, gun deaths in Australia have plummeted and mass shootings have been nearly non-existent.
The UK followed a similar pattern. Following the mass shooting at Dunblane Primary School in Scotland – also in 1996, which saw 16 children and their teacher killed – the UK government banned private ownership of handguns in 1997, which bolstered previous restrictive gun laws. The UK now has one of the lowest rates of gun-related deaths in the developed world.
In fact, there are a number of countries that have seemingly eradicated gun ownership for self-protection and evidence has since suggested that this has eradicated, or at least drastically minimalised, gun deaths in countries including Norway, Canada, Germany and New Zealand.
So, if there is a tried and tested blueprint for significantly reducing gun violence, why won't the US pull the trigger?
Wanna buy a gun?
It is important when drawing a comparison between the US and countries that have undergone rigorous gun reform to highlight some key differences. First, the US has a very powerful gun lobby in the National Rifle Association (NRA) and a vast gun market, which these other countries did not.
The US also has a huge weapons industry that has a vested economic interest in not just maintaining its market but increasing it.
Indeed, gun ownership per head of population in the US is the highest in the world, and far surpasses the Falkland Islands in second place, which has an estimated 62.1 firearms per 100 residents.
In fact, the US is the only country in the world that has more guns than people (per 100 people its figure stands at 120.5). This means that while the US hosts less than 5% of the world's population, it also holds an estimated 40% of the world's civilian-owned guns.
This figure is high, but it is only likely to get higher, as general gun ownership is also increasing in the US. The 2021 National Firearms survey revealed that almost 3% of US adults became new gun owners between January 2019 and April 2021.
Those defending gun rights in the US often claim that these figures can be misleading, and indeed a commonly held view is that these guns are used for sports and hunting or are part of unused collections and are never overtly intended for use as a weapon.
Irrespective of how they are used, however, there are vast quantities of civilian-owned guns in the US, the number of gun owners in the country is increasing and mass shootings are occurring on a depressingly frequent basis. However, none of these issues, nor the lucrative arms market or the NRA's activities, are considered to be the most important hurdle when it comes to gun reform in the US.
The right to bear arms
The Second Amendment in the US Constitution reads: "A well-regulated Militia, being necessary to the security of a free State, the right of the people to keep and bear Arms, shall not be infringed." This sentence has framed the argument around gun rights in the US for many decades, and it will continue to do so for many years to come.
However, pro-gun advocates in the US often shorten the amendment to a simple message of "the right to bear arms shall not be infringed". Many who oppose the level of gun control that exists in the US claim that this radically changes the intended meaning of the amendment.
Dr Saul Cornell, a professor at Fordham University, American History Chair, former director of the Second Amendment Research Centre and author of a number of books including A Well-Regulated Militia: The Founding Fathers and the Origins of Gun Control in America, says: "Imagine that you travelled back in time to New York in the 1940s and you a see bar with a sign that says, 'Phil's Gay Bar'. Well, that sign in contemporary New York would communicate a very different reality inside that bar. The same is true about the Second Amendment."
Cornell explains that 21st-century Americans interpret the Second Amendment in a very libertarian way, which would not apply in the 18th century. Because of this interpretation, many Americans view the Second Amendment as the ultimate check on federal government tyranny.
This take, he adds, is highly paradoxical, as the only crime outlined within the Constitution is treason, which can be defined as taking up arms against the government.
"Unless you believe that [former president] James Madison – who was obviously very knowledgeable about what the Constitution meant – accidentally repealed the treason clause without knowing it, it cannot possibly be a true interpretation of the Second Amendment that it is a right to challenge government with firearms," says Cornell.
So, if the Second Amendment wasn't originally created to allow Americans to take up arms en masse, how has the meaning been allowed to change so much?
What does the wording of the Second Amendment mean?
Originally, the Second Amendment came into being because the US did not have a standing army. Individual militias essentially served as the US's defence system.
Ron Filipkowski, a former Republican on Florida's Judicial Nominating Commission and current defence attorney and tracker of right-wing politics, says: "That is what the first part of the Second Amendment refers to, the real need to bear arms, and that is the part that the pro-gun people never want to talk about."
The US now has a standing army, meaning that the circumstances around which the Second Amendment was created no longer exist. Critics believe that the Second Amendment has been romanticised in modern times. For most of US history, guns had been viewed as mundane but essential tools for life, namely for hunting. This modern mythic retelling paints guns as something more than a tool: as weapon of freedom.
Therefore, the right to bear arms remains a hotly debated issue. In 2012, the CEO and executive vice-president for the NRA, Wayne LaPierre, famously stated that "the only way to stop a bad guy with a gun is a good guy with a gun".
It is this need for self-defence in a country that seems to exist in a climate of fear that is used to justify many of the arguments in favour of gun ownership.
Steve Keen, an Australian economist and author of the Debunking Economics series, says: "There is a neuroticism to the US. It's quite possible that a distorted vision of what freedom entails has led to this anxiety because you don't know how somebody else is going to impose their idea of their freedom on you. That is not something you get in any other comparable society."
Neurotic or not, the NRA has been successful at redefining the Second Amendment over time, in a way that critics say is feeding its interests.
"Getting history a little wrong is one thing, but getting it completely backwards is an accomplishment," says Cornell. "That is what the NRA has been able to do through a combination of lobbying and popular constitutionalism. It has created a new Second Amendment that has almost no historical connection to the actual one."
Yet, it is not just the work of the NRA and the various businesses involved in the US gun market that can be credited with cultivating pro-gun culture. The right to gun ownership has also become a cause célèbre for the Republican Party.
When did guns become political?
In 1968 – largely initiated by a number of high-profile assassinations including President John F Kennedy in 1963, and Martin Luther King Jr and Robert F Kennedy in 1968 – the Gun Control Act was brought into federal law.
It was designed to "prohibit felons and certain other classes of individuals from receiving, possessing or transporting a firearm in or affecting commerce". Prior to this, the NRA had a history of being fairly bipartisan.
Following the Gun Control Act, NRA leaders became more heavily aligned with conservative politics by creating relationships with lawmakers in the Republican Party. Dr Cari Babitzke, a 20th-century US historian at Boston University with a focus on political identity and firearms advocacy, points out that this was happening "at the same time that the Republican Party began to court conservative voters more broadly".
This marked a structural political shift that saw guns become more tied to the Republican Party and its newly formed gun rights rhetorical strategy that drew voters from all points of the right-leaning political spectrum who were attracted to the party's promises of restoring law and order in the US.
Between 1964 and 1980, NRA membership tripled from approximately 600,000 to nearly two million. This time period saw a significant shift within the NRA from a fairly unassuming shooting club to a more politically active group whose priority was battling restrictive gun control. It came as little surprise when, in 1980, the NRA gave its first presidential endorsement to Ronald Reagan.
"Reagan had been speaking the language of gun ownership to gun owners and he was the first sitting president to address the NRA when he addressed its 1983 annual convention," says Babitzke. "That was a big deal for both the Republican Party and the NRA because it was the first moment these two things came together in a very obvious and public way."
The NRA has since endorsed both Republicans and Democrats, although the Republicans vastly outweigh the Democrats.
Robert Spitzer, a professor, political scientist and author of The Politics of Gun Control, explains how the political parties have evolved in modern times. "The Republican moderates are gone, there are no such things anymore," he says. "In recent years, support for gun rights and opposition to gun laws has pretty much become a litmus test to prove your conservative Republican bona fides. There are still Democratic conservatives, but these days, the parties by and large are quite wide apart on the gun issue."
Yet the alignment between Republicans and the NRA isn't exclusive to gun policy. The two share a particular world view and a definition of what they perceive freedom to mean.
The rise of the gun culture
In 2022, gun ownership is no longer the necessity it was when the Second Amendment was initially written. Operating guns does not involve the timely process of loading black powder into muskets that had an inconsistent aim and would frequently jam. To many Americans, none of this matters. To them, the purchase of guns has become a political statement.
"If you go onto Facebook and social media, you can find Americans posing with guns, with a gun tattoo, waving gun flags, wearing a gun T-shirt, because there exists a whole culture and lifestyle surrounding gun ownership," says Filipkowski.
For some, it seems, owning a gun isn't about the actual object itself. They are not using it as a weapon or tool, they may not even particularly enjoy shooting ranges or hunting, but the act of possessing a firearm is a symbol of freedom.
This gun culture has been arguably been reinforced by stories in US popular culture. "There are these pervasive cultural myths about good guys with guns, from the Lone Ranger to Jason Bourne," says Cornell. "It is the same story: the rugged individualist who doesn't quite fit into society but has a heart of gold and uses violence redemptively to reset the system and purge it of its corruption before riding off into the sunset."
There is no comparable story about a community that acts together to create sensible legislation that can reduce the collateral damage from gun violence. "Nobody's buying that screenplay," says Cornell.
Rights without responsibility?
The link between gun ownership and patriotism is one that the NRA, the Republican Party and other pro-gun groups are keen to cultivate. According to this ideology, any authority exercising restrictive legislative power over guns is 'un-American'.
"The US seems to be a country of rights without responsibilities," says Keen. "A right to carry arms anywhere else in the developed world will be tempered with a responsibility about being checked before you can get the weapon and controls over how you can store weapons."
This sensitivity around restrictive gun laws makes the process of new legislation around guns delicate, tricky to push through and subject to significant backlash. Indeed, if a Democratic candidate makes the restriction of guns a key objective in an election campaign, the NRA will often then identify this as a threat to constitutional rights.
This came to the fore in the run-up to the 2008 presidential elections, which were won by Barack Obama, who wanted to place some restrictions upon the purchase of firearms. This led to widespread paranoia over just how much Obama intended to ban gun sales once in place in the White House, with the stockpiling of weapons becoming more common.
There were no such panics under the presidency of Obama's successor, however: Donald Trump.
Trump, the gun lover?
In 2016, the NRA spent $419m on political campaigns with more than $30m of that going to Trump's presidential campaign. Trump received the earliest presidential endorsement in the NRA's history, and when he entered the White House he did so with a staunchly pro-gun voter base, some of whom were new to the Republican Party.
These 'new Republicans' were frequently characterised as largely rural people without college educations, most of whom had never travelled outside of the US, and nearly all of whom were gun owners.
"Trump understood, probably better than anyone, how much he depended on these new people and how much the Republican Party depended on them, so he catered to them," says Filipkowski.
Filipkowski characterises this as ironic given that Trump had no history of being a gun fanatic. His interest in pro-gun policies were more of a strategic political tool, which proved highly effective when pitted against the messaging of 2016 Democratic presidential candidate Hillary Clinton, which included a ban on assault weapons.
Trump's constant campaigning against threats to the freedoms of Americans, even during his presidency, came to a head on 6 January 2021, when his supporters, heavily armed, invaded the Capitol in Washington, DC, incensed by his claims that the 2020 election had been 'stolen'. Five people died in the riots, which were seen by many as a representation of the kind of anger that has surrounded the efforts to protect gun ownership for years.
Of the five people that died in the riots, only one was shot, and that bullet was fired by a police officer. This, too, tapped into the anger and mistrust towards the authorities felt by many Trump supporters and gun rights advocates. The police, in particular, have draw much of this ire.
After the 1994 Federal Assault Weapons Ban – a law which had prohibited the use of certain semi-automatic firearms – expired in 2004, the US police force had to move to match the firepower on the streets. There was a shift from the traditional community policing that would interact with the public to solve problems to an armed paramilitary force that was designed to overpower, if necessary, a heavily armed US population.
With levels of mistrust in this heavily armed police force rising, many US citizens opted to purchase higher-calibre guns to protect themselves from both criminals and the authorities. Paranoia and mistrust in the authorities was running rampant in the late 2010s – and then Covid-19 came along...
The question of trust
The Covid-19 pandemic incited not just fear towards an unseen and fast-spreading virus, it also deepened the mistrust felt against US authorities. Orders to stay inside, wear masks and get vaccinated were met with scepticism at best by new and old Republicans, and violent protest at worst.
The pandemic also brought with it (yet another) spike in gun sales, as well as an upsurge of gun violence. Amid the tension of the lockdowns, the dial was turned up across a number of divisive issues in the US, but the question of how Americans approached solving the pandemic seemingly mirrored their attitudes towards firearms.
"We had a huge percentage of the American population that didn't agree with [vaccinations] and that continue to refuse to make a personal sacrifice to protect others," says Filipkowski. "What we see with Covid is the same mentality we see with firearms."
In the US, however, the Covid-related lockdowns coincided with another divisive issue, that of racism.
"This all happened in the context of the nationwide protests relating to the Black Lives Matter movement," says Spitzer. "There were mass demonstrations, and even though those were overwhelmingly peaceful, the right-wing stoked fear and presented these demonstrations as violent, and [claimed that the protestors] were out to overturn the order of the nation, so to speak."
As a result there was (yet another) increase in gun sales and in gun violence. Of course, this was followed by the election of a Democrat – Joe Biden – to the White House, ramping up the paranoia among gun rights advocates that their weapons were going to be taken away from them. But what exactly would happen if these so-called super gun owners had their worst nightmare come true?
You can't take our guns!
However unlikely a scenario it seems, if somehow the Senate and the White House agreed to eradicate guns through the implementation of similar laws to those in Australia, many claim that a civil war would ensue.
In spite of this, there is a belief in the country, which has been implanted by incendiary political messaging, that a government, usually a Democratic one, will attempt to seize all guns in the US.
Cornell believes that pro-gun advocates are so devoted to the continued ownership of guns that given the choice they would pick keeping guns over free healthcare for all in the US.
"In many parts of the US, [picking guns would be] a no-brainer," he says. "As much as I work on this topic, and I understand it intellectually and emotionally, I still can't get my head around that. What kind of relationship to the world around you must you have – in terms of fear, resentment and frustration – to take that bargain?"
So given that a significant number of gun owners in the US value their firearms over all else, it can be deduced that an aggressive fight would result were guns to be not just heavily restricted but banned.
"If US lawmakers said the weapons that are currently in the hands of Americans are no longer legal, that would most likely result in bloodshed," says Filipkowski. "That is the problem with any future gun laws that will be passed – we cannot confiscate what is already out there."
Yet, a bloody battle over a complete outlaw of guns, at least in the current landscape of US legal and political system, seems unlikely any time soon. For that there would have to be cohesion between Congress and the White House.
Congress versus court
On 23 June 2022, the US Supreme Court handed a victory to gun rights advocates when it nullified a New York law that had placed strict limits on carrying firearms outside of the home. Justice Clarence Thomas – an associate justice who was nominated by George HW Bush and has served since 1991 – authored the ruling on behalf of the six conservative judges who made up the court's majority.
In his authored opinion, Thomas wrote that he believed this move would protect historical tradition, writing: "We know of no other constitutional right that an individual may exercise only after demonstrating to government officers some special need."
The ruling means that New York residents can now carry a gun in public without explaining to the state why they need to. The decision will impact more than New York, as it clears the way for further challenges in states with similar restrictive laws, including California, Hawaii, Maryland, Massachusetts, New Jersey and Rhode Island.
Spitzer argues that the Supreme Court "makes up its own history" and that this ruling is another example of the Constitution's original definition being reinterpreted to fit a right-wing agenda.
On the same day as the Supreme Court ruling, the US Congress passed a new gun control bill with strong bipartisan support, marking the most significant change in firearms legislation in nearly 30 years.
In the same week, on 24 June 2022, the Supreme Court overturned the landmark Roe versus Wade ruling, making abortion in the US inaccessible to millions of women. These coinciding events have highlighted a paradox taking place in US politics and lawmaking.
On one side there is President Biden, who is staunchly pro-choice and a passionate advocate for heightened gun controls, and on the other there is a Supreme Court, which is poised to continue to retract rights across myriad progressive issues.
In the midst of a mid-term election year, these life and death issues are of critical importance for Biden to address and alleviate. Yet, with a heavily Republican-leaning Supreme Court making its presence felt, the peace and unity that many had hoped Biden and his party would instil in the country appears to be a long way off being achieved.
Taking the issue of the age of consent for gun ownership as an example: at the time of writing, the US government has the right to adjust the age limit for gun ownership, but the Supreme Court also has the right to issue a future ruling to undermine Congress on the grounds of their ruling being unconstitutional. This potential future of a push and pull between Congress and the Supreme Court over granular gun laws seems likely.
So, in an America where gun crime has steadily increased alongside gun ownership, and the issue of guns is significantly polarised, not just between civilians but between powerful governing bodies, is any gun reform possible?
Is there any hope of change on gun ownership laws?
A barrier to gun reform is the physical layout and state make-up of the US. The requirement to acknowledge and respect individual states while also creating national change is very tricky, maybe even impossible.
For example, a person living in Alaska will have a very different daily reality to someone living in New York. In one you might run into a bear on your way to do your grocery shopping.
"Practices and cultures are distinctly local and regional," says Cornell. "That is the fundamental problem of trying to figure out what will work in a country like the US."
Each state has a unique culture, climate and history, yet for gun reform to be effective many experts believe the rules must apply on a national level. Even when states and cities do implement their own gun reform in a bid to lessen gun crime, it is fairly straightforward to travel to another city or state where gun laws are less restrictive.
Generally, the state of Illinois has stricter gun laws that many other states, with the city of Chicago having a reputation for holding the strictest gun laws in a major US city. Illinois has various state-wide restrictions – including universal background checks, gun owner licensing, lost and stolen firearm reporting, waiting periods and minimum age laws, among others regulations – rules that are non-existent in many other states. However, residents in Chicago can drive to Indiana, where gun purchases are less restrictive, in under an hour.
Filipkowski says: "60% of the guns used in gun crimes in Chicago had been imported from Indiana. Essentially, you can drive to the next town if you don't like the gun laws in your own."
If national law change is the most promising route to effective gun reform, then the Senate bill that was passed in June 2022 could be a step in that direction.
Biden's bill
It is important to note that despite the loud protests from pro-gun advocates against gun reform and bans, there is an equally loud liberal side calling for change, some of whom are also gun owners.
Calls for actions have been steadily increasing. The devastating mass shooting on 24 May 2022 at a school in Uvalde, Texas, which resulted in 21 people being killed, including 19 children, had many Americans saying 'enough is enough'.
On 5 June 2022, an open letter, which expressed support for gun control legislation, was penned in Texas by more than 250 self-described "gun enthusiasts", including Republican Party donors, and published in the Dallas Morning News. The letter endorsed red flag laws, expanded background checks and raising the age of consent for gun purchasing to 21.
"Most law enforcement experts believe these measures would make a difference," the letter stated. "And recent polls of fellow conservatives suggest that there is strong support for such gun-safety measures."
Alongside this, opinion polls show that a majority of Americans would welcome a reform in gun laws. In October 2021, according to data from Gallop, 52% of Americans stated that they believed that US gun laws should be stricter, with only 11% saying they would prefer less onerous regulations.
Despite the tense political and legal landscape of the powers in the US, the majority of Americans are calling out for stricter gun laws. For these Americans, Biden's gun law bill, which was signed on 25 June 2022, is a promising start.
When asked whether they expected the bill to make impactful change, those spoken to for this article were positive.
"I was actually surprised at how substantive it was," says Filipkowski. "I really thought that it was going to be a lot of window dressing that would allow politicians to go back to their constituents and say 'we did something' when they really did nothing."
The bill also signals that gun reform can be driven by both parties, giving renewed hope that Biden's administration could bring unity between parties across divisive issues that have plagued the US in recent years.
The bill garnered a lot of support from both parties, although many members of the far right denounced the 14 Republican senators who supported it. While this is an unusual bipartisan moment when it comes to gun legislation in the US, Spitzer notes that the bill was still spearheaded by Democrats.
Biden's bill includes a number of new national gun laws, including more thorough background checks for under 21s, bans on gun trafficking, stricter registration requirements for firearm dealers and more than $2bn to be invested in community safety programmes.
Another part of the bill intends to close off 'the boyfriend loophole' – a gap in US legislation that had allowed physically abusive ex-boyfriends and stalkers access to firearms.
Notably, the bill did not include any new legislation over assault rifles (for purchasing or possession).
There may be some disappointment over the absence of assault weapons in the new legislation, but Spitzer counters that "most gun crime is committed with handguns, not with assault rifles".
He adds that assault weapons are mostly linked to mass shootings, the killing of police and criminals and drug gangs. This has meant they have gained an infamous reputation, but while assault weapons are clearly problematic, any reform would call for a ban or restriction on a category of weapon, which is unprecedented in the US.
Biden may have successfully managed to push his agenda through faster by omitting assault rifles for the time being. Yet, a key issue the bill does cover is mental health, which is often a bone of contention within gun safety debates.
Don't blame guns, blame those with mental health problems
A common argument cited by NRA officials and gun fanatics is that gun crime isn't a gun problem, but a mental health problem that is, in some ways, unique to the US.
When asked how true he believes this statement to be, Filipkowski says: "That argument is completely false. I have been a criminal lawyer for 28 years, a federal prosecutor, state prosecutor and defence attorney for 20 years. I work with mentally ill people who commit crimes every single day.
"We do not have any greater mental health issues than any other country on Earth. We are quite similar. Maybe we are different in that we dispense pills and medication quite liberally, rather than using other more time-consuming methods, but essentially we are the same [as other developed nations], but we are the only country that has mass shootings."
Mass shootings aside, the vast majority of deaths from general gun violence are not attributed to gang fights or even self-defence but suicide.
This is something that Biden's bill appears to be prioritising in its strategy for gun reform. The bill funds so-called red flag laws, which would allow courts to temporarily take guns away, as a form of crisis intervention, from people who are showing signs of suicidal thoughts or concerning behaviours.
In correlation, a ground-breaking $11bn investment is earmarked in the bill to target the US's mental health crisis.
Spitzer puts the mental health crisis into the context of gun reform. "About 95% of people with diagnosed mental health conditions are not violent," he says. "So, there is 5% that are, and that is important to address. But for pro-gun advocates, if mental health is the problem, why would you not take a step to keep guns away from those who are mentally ill?"
Furthermore, Mental Health America estimates that between 95% and 97% of homicidal gun violence is not carried out by individuals with a mental illness. The research also estimates that if mental illness were eliminated, gun violence in the US would decrease by only 4%.
Despite this debate over how effective targeting mental health will be on gun crime, Biden's bill appears to be moving the US into a position where it has stricter gun control. Yet, over the past few decades, the US has garnered a global reputation as a violent and intimidating place riddled with firearms. Is this all a little too late as far as the country's international image goes?
Does gun crime impact the US's attractiveness to investors?
It is difficult to measure the soft influence that gun crime may be having both internally and externally in the US when it comes to the flow of talent and economic decisions.
US foreign direct investment (FDI) inflows experienced a rebound in 2021 after taking a Covid-related hit in 2020. According to UNCTAD's 2022 World Investment Report, US FDI flows increased from $150.8m in 2020 to $367.3m in 2021.
Although these figures are a result of a plethora of forces at play, they do appear to support the ideology that the US's FDI flows are unaffected by the continued reports of gun crime in the country.
King White, CEO of the Site Selection Group in Texas, says that for international companies entering the US, gun crime has never been flagged as an issue. However, White explains that sociopolitical issues can impact state-level site-selection decisions.
"At the state level, we have had an international client have some concern about the recent abortion changes in the US," he says. "When there are concerns about some of these sociopolitical items, we typically see them looking at it from the state level rather than in the context of entering the entire US market."
Jay Garner, past chair and member of the Site Selectors Guild, agrees that these issues influence more granular investment decisions. "I have had many clients seeking to leave or not consider urban locations that have exorbitant crime; for example, Chicago, New York City, Los Angeles, Portland or even Atlanta," he says. "Some may consider suburban or exurban locations to those major cities."
So, although the US generally is expected to continue garnering investment, states and cities with high gun violence or more stringent conservative laws could potentially cause investors to be wary.
Regardless of potential impacts on investment decisions – at both state and national level – there is also often an economic price paid by the communities that live among gun violence tragedies.
Following the 2017 Las Vegas mass shooting, in which 58 people were killed and more than 800 injured, Giffords Law Centre estimated that the economic cost to Las Vegas was $600m. Furthermore, following the massacre, tourism in Las Vegas dropped by 4% in October 2017 and was slow to recover.
In fact, a 2015 Mother Jones report estimated that gun violence was costing approximately $700 per American, per year at a total cost of $229bn. That equated to more than the annual cost of obesity, which at the time stood at $224bn, and Apple's revenue for that year at $174bn. Worryingly, since 2015, gun violence has continued to increase meaning the economic cost is likely higher in 2022.
While the new gun safety bill may spell good news for diminishing the internal cost of gun violence, are investors wary of investing in a changing US?
When it comes to FDI, these projects tend to be long term, meaning that companies look for locations that are stable and safe. Elias van Herwaarden, head of location strategy of Europe, the Middle East and Africa at professional services company Colliers, believes that investors are concerned about societal change, particularly when that change heightens the threat of instability.
"It would be hard to argue that the US has not embarked on such a process," he says. "On top of that, the current antagonistic forces in Congress do not do much to install a sense of stability."
Despite these concerns, Van Herwaarden is positive about the future of FDI flows into the US, due to the country's strong infrastructure and established business environment. He also points to Biden's bill as a positive, saying: "I have yet to meet an investor that didn't express a sigh of relief for President Biden signing the bi-partisan gun control bill."
Coming to America? No thanks...
For many countries watching from the outside, the ongoing reports of gun violence in the US are confusing and horrifying.
"The US is a beacon of what not to do with weaponry," says Keen. "It is getting to the point where people are saying, 'Why should I visit the US and take the risk of being shot by some random lunatic?' Quite a few people I know say, 'I am never going to go to America', which is something you wouldn't really hear about any other Western country."
Yet it isn't just tourists who are expressing a reluctance to travel to the US. Many site selection experts spoken to for this piece intimated that businesses struggled when it came to enticing talent to relocate to the US. Many who had been offered relocation opportunities with lucrative signing bonuses turned them down, citing concerns over gun violence as their main deterrent.
With the US is in the midst of an ongoing labour shortage, talented workers have become a key focus for businesses across the country and it is impossible to know the long-term impact the alleged unwillingness of some to relocate to the US could have.
It isn't just talent already in the workforce, however. For the pipeline of talent, in numerous anonymous discussions for this piece, colleges also reported issues around attracting international students.
A dean from a prestigious school in the US explained that students who were looking to study abroad at her campus often expressed concern over gun violence. "I think a lot of parents are concerned about crime rates in the US," the dean said. "And if they can, many of them would prefer to send their kids someplace else for study away, where they would have fewer concerns."
The dean also explains that for the students that do come to the US to study, there is a culture shock: "For international students there is a learning curve. American students have been brought up and know intuitively about things like duck and cover or active shooter drills. For students that have not come from a culture of gun violence, it can be jarring."
As the US waits for the effects of the new gun bill to be felt, future retaliations from the Supreme Court, the NRA or pro-gun advocates are as yet unknown. Yet the bipartisan passing of the bill and the widespread calls for heightened gun safety show a glimmer of hope that reform is on the agenda for the US's gun problem.
A future US without guns remains an improbability, and that may continue to dissuade travellers, talent and future talent from living and working in the US. The road to redefining how safe the US feels to outsiders is a long one, but Biden's bill could be a step in the right direction.