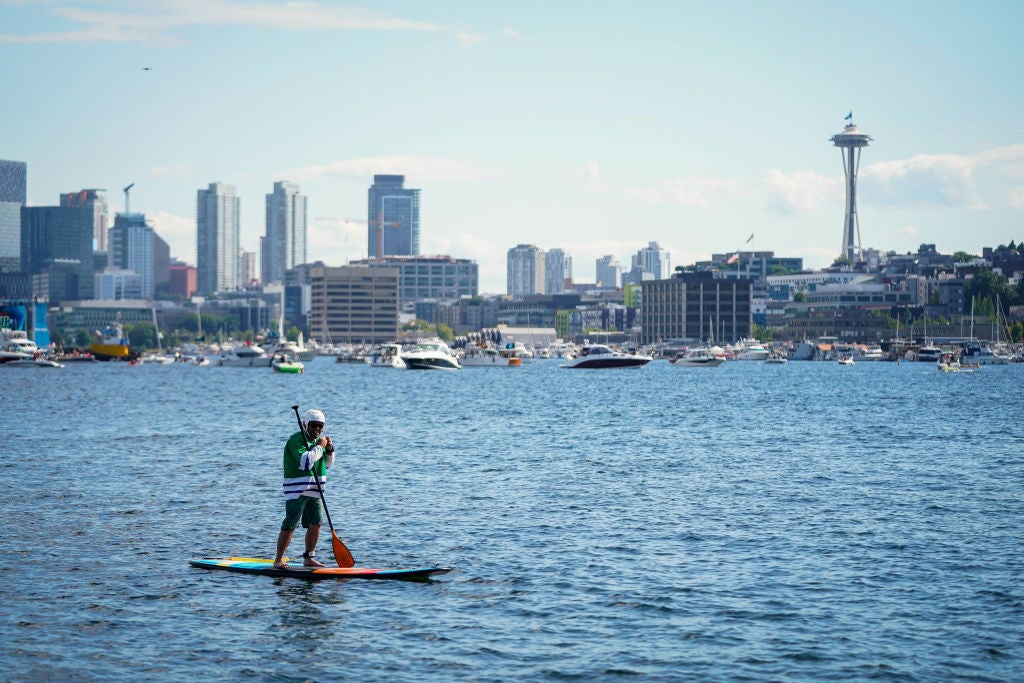 The economy of the north-west US (made up of Alaska, Idaho, Iowa, Minnesota, Montana, Nebraska, North Dakota, Oregon, South Dakota, Washington and Wyoming) increased year on year throughout the late 1990s and mid-2000s. Regional GDP grew consistently between 1997 and 2008 at a compound annual growth rate (CAGR) of 5% before dropping by 2.2% in 2009 in light of the global economic downturn.
The north-west economy recovered quickly – exceeding pre-recession GDP the following year – and grew at a CAGR of 3.9% between 2010 and 2019. In the wake of Covid-19, the regional economy fared better than other parts of the US, contracting by a modest 0.7% in 2020. It then surged by 11.2% in 2021 to reach a record $2.1trn.
Washington accounts for one-third of north-west GDP
With a GDP of $667.6bn in 2021, Washington is the largest economy within the north-west US and accounts for 31.9% of the region's overall GDP. The Evergreen State also had the highest GDP per capita in the north-west at $86,265 in 2021.
Washington's highly skilled workforce, low-cost energy and strong supply chain make it an attractive destination for business. The state is also one of the US's top export hubs. In 2021, more than 12,000 companies shipped $41.3bn in goods worldwide. Exporters have access to 75 public ports across the state as well as 139 regional airports and more than 5,800km of railways.
How well do you
really

know your competitors?

Access the most comprehensive Company Profiles on the market, powered by GlobalData. Save hours of research. Gain competitive edge.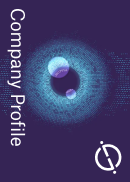 Company Profile – free sample
Thank you!
Your download email will arrive shortly
Not ready to buy yet? Download a free sample
We are confident about the unique quality of our Company Profiles. However, we want you to make the most beneficial decision for your business, so we offer a free sample that you can download by submitting the below form
By GlobalData
Leading economic sectors range from aerospace and agriculture to clean energy and tech. Some of the world's top multinationals are headquartered in the state, including Amazon, Starbucks, Costco and Microsoft.
Minnesota is the second-largest economy in the north-west. It recorded a GDP of $412bn in 2021, representing one-fifth of the region's overall figure.
The state is home to 18 Fortune 500 companies including 3M, General Mills, US Bancorp and Target. The Minneapolis-Saint Paul metropolitan area also has the highest number of Fortune 500s per capita in the country.
Advanced manufacturing is one of Minnesota's major sectors, contributing more than $50.8bn to the state's economy annually. The industry represents 11.4% of state-wide employment and 14% of its GDP.
Minnesota is also a hub for life sciences, ranking first for medical device patents per capita. It is home to UnitedHealth Group – the largest private health insurer in the US – and more than 1,000 healthcare technology companies. Other key industries include food, technology and renewable energy.
Oregon had the third-highest GDP in the region at $266.9bn in 2021, accounting for up to 12.8% of the north-west's economy. Outdoor gear and apparel is the fastest-growing target sector in the state, with 95% employment growth and 120% export growth over the past ten years. The state is home to industry giants such as NIKE and Columbia Sportswear as well as adidas's US headquarters. More than 31,000 staff are employed in the sector.
North Dakota had the second-highest GDP per capita across the region at $81,795 in 2021. Key economic sectors include manufacturing – which accounts for 6.7% of the state's GDP – as well as energy, agriculture and technology. The state is home to one Fortune 500 company – Bismarck-based construction materials supplier MDU Resources.
Wyoming is the smallest economy in the north-west. At $41.6bn, it represents 2% of the region's overall GDP. It also has the lowest population growth of all states analysed, with a CAGR of 0.23% between 2010 and 2021.
Idaho recorded the highest population growth in the region, with a CAGR of 1.8% between 2010 and 2021. It was also one of the few states to experience an increase in GDP amid the economic impact of Covid-19. Idaho's GDP grew by 1.7% between 2019 and 2020 before surging by 12.5% in 2021.
Montana experienced the steepest increase in GDP in 2021, growing by 15.1% from 2020. Key economic sectors include agriculture, manufacturing, life sciences and logistics.
Washington is the north-west US's top FDI destination
According to GlobalData's FDI Projects Database, the number of foreign direct investment (FDI) projects across the north-west US fell by 21.5% between 2019 and 2020, from 93 projects to 73.
Washington was the region's top FDI destination in both 2019 and 2020. It attracted 28 FDI projects in 2020, down 24.3% from 2019. Of all the states analysed, it recorded the most FDI projects per capita, attracting 0.36 FDI projects per 100,000 people in 2020.
According to statistics from Choose Washington, more than 800 multinational companies have a presence in the state and employ more than 160,000 workers.
Of the 65 projects Washington received in 2019 and 2020, Japan was the most popular source country for investment followed by Canada and the UK. Almost one-quarter of these projects were in the software and IT services sector, 13.8% were in construction and real estate and 12.3% were in business and professional services.
Notable investors include Avangrid Renewables, a subsidiary of Spain-based utility company Iberdrola, which is developing a $100m solar plant in Klickitat County, and Canada-based frozen food manufacturer McCain, which announced plans to invest $300m in the expansion of its factory in Othello, creating 180 new jobs.
Oregon was the region's second most popular FDI destination. The state attracted 12 FDI projects in 2020, the same number it received in 2019.
More than 700 foreign companies are based in Oregon. International companies employ 72,000 staff across the state, approximately 28% of which are manufacturing jobs.
Japan was the state's top source country for investment, accounting for more than one-fifth of the projects it received in 2019 and 2020. It was followed by Switzerland, Canada and Germany. Software and IT services was the most popular sector for investment followed by automotive, electronics and construction and real estate.
Notable projects include JSR Micro's $100m materials manufacturing facility in Hillsboro. The semiconductor supplier, a subsidiary of Japan-based JSR Corporation, opened the factory in late 2020.
Alaska didn't receive any foreign investment projects in 2020, down from two in 2019. More than 160 international companies have a presence in the state and employ 17,400 workers.
Plans are currently under way to develop a new five-year economic development strategy across Alaska. The Statewide Comprehensive Economic Development Strategy 2022–2027 will focus on growing its existing main industries including natural resources, defence and tourism as well as developing new high-potential growth sectors such as mariculture and aerospace.
South Dakota, Washington and Wyoming offer 0% corporate tax
Almost 160,000 companies were registered in Washington in 2019, the highest number of all the north-west states in the US.
Wyoming leads for the number of companies per capita with 32.1 per 1,000 people. This is the highest amount not only in the north-west region but across the whole US.
Minnesota has the best internet in the north-west US, with a median mobile internet download speed of 92.3 megabits per second (Mbps) in the first quarter of 2022. This is the fastest speed in the country.
South Dakota recorded the lowest mean salary of all the north-west US states at $46,810 in 2021. It is one of three states in the region that do not have a corporate income tax, along with Washington and Wyoming.
South Dakota's affordability makes it an attractive place to do business, with companies benefitting from no personal income tax, no personal property tax, no business inventory tax and no inheritance or estate taxes. In addition, the South Dakota Governor's Office of Economic Development offers a variety of financing and incentives, from grants and loans to workforce development and bond programmes.
Washington had the highest mean salary of the north-west states in 2021 at $68,740. This is the fourth highest of all the US states, behind the District of Columbia, Massachusetts and New York.
Iowa is one of the states with the highest corporate tax in the region at 9.8%. Despite this, business costs in Iowa are below the national average. According to statistics from the Iowa Area Development Group, construction costs are 18% lower than the US average and industrial rental rates are 15% lower.
Minnesota leads for liveability
Minnesota excelled across several data points focused on quality of life. The state had the highest life expectancy in the region at 80.4 years on average in 2019 and the lowest poverty rate (7.3% on a three-year average between 2018 and 2020).
In addition, Minnesota had the highest education attainment rate in the north-west. In 2020, 36.8% of the state's population aged over 25 years old had a bachelor's degree. This is the 11th-highest percentage in the country behind New York (37.5%) and ahead of Washington (36.7%).
Alaska recorded the largest increase in gasoline prices between May 2021 and May 2022, with the price of a gallon of gasoline increasing by $1.53, from $3.28 to $4.81. Nebraska saw the smallest increase at $1.18.
Alaska and Wyoming had the joint lowest life expectancy in the region at 77.7 years on average in 2019. Alaska also recorded the north-west's highest unemployment rate (6.4% in 2021) and poverty rate (12.2% on average between 2018 and 2020). Wyoming had the lowest education attainment rate of the states analysed with 28.2% of its over 25s holding a bachelor's degree.
Nebraska had the lowest unemployment rate across the north-west in 2021 at 2.5%, down 1.6 percentage points from 2020. According to statistics from the state's Department of Labour, this trend is set to continue in 2022. In April 2022, the unemployment rate dropped to a record low of 1.9%.
South Dakota is the north-west's greenest state
South Dakota is the most environmentally friendly state in the north-west US. Renewable energy sources accounted for 83.4% of the state's electricity mix in 2020 – the second-highest share in the country behind Vermont. Hydropower represented 50.5% of South Dakota's electricity generation followed by biomass (32.9%). According to figures from the US Energy Information Administration, 22 wind farms were active across the state as of February 2021 with more than 2,600 megawatts (MW) of wind energy capacity. A further 400MW are under construction.
Idaho, Washington, Oregon, Montana and Iowa also relied mainly on renewable energy sources for electricity generation in 2020.
Wyoming is the most dependent on fossil fuels, with coal, natural gas and petroleum making up 84.4% of its electricity mix in 2020. Nebraska, Minnesota, Alaska and North Dakota also rely mainly on non-renewables. Wyoming has been the US's top coal-producing state since 1986, mining almost 40% of all coal produced nationally in 2020. In April 2021, Governor Mark Gordon signed a law to strengthen the industry by creating a $1.2m fund to sue other states that refuse to buy its coal.
Minnesota was responsible for the largest amount of carbon emissions in the region in 2019, generating 92.1 million metric tonnes. This is a 32.8% increase since 1970, although the state recorded a slight 2.8% decrease between 2018 and 2019.
See also: our investor guides for the north-east, mid-west and central north-east, south-east and south-west states.