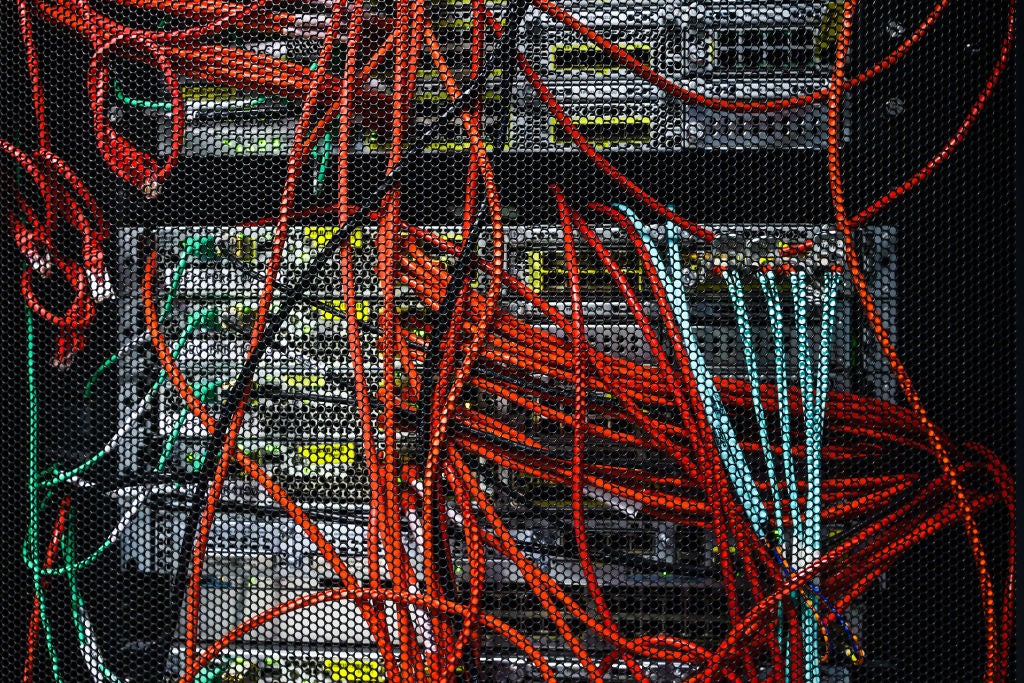 Following a 17.5% decline in greenfield foreign direct investment (FDI) in 2020 amidst the fallout of Covid-19, global investment levels returned to growth in 2021. According to the Global FDI Annual Report 2022 produced by GlobalData and Investment Monitor, FDI project announcements rose by 18.1% in 2021 as lockdown measures eased, economies reopened, and investors made up for lost time.
Despite showing early signs of recovery, FDI levels are expected to fall in 2022. Increased geopolitical tensions following Russia's invasion of Ukraine as well as a global cost-of-living crisis, slow economic growth and lingering supply chain disruptions have significantly hampered investor confidence. As such, 2021's upward trend is unlikely to continue in 2022.
Communications and media FDI almost doubled in 2021
According to GlobalData's FDI Projects Database, the communications and media sector was one of the few sectors that experienced an annual increase in project numbers in 2020, growing by 9.6% compared to the previous year. This surge in investment continued in 2021, with more than 1,700 FDI projects recorded in the sector, almost double the number tracked in 2020.
Communications and media was the fastest growing FDI sector in 2021 as remote working became more mainstream and created greater dependence on the industry. It ranked third by overall project numbers, overtaking the tourism and logistics sectors which slipped to fourth and fifth place.
Western Europe remains the leading region for communications investment
More than 40% of the communications and media FDI projects announced in 2021 were into western Europe. The region – which was top in 2020 and 2019 – increased its market share by 4.7%.
Asia-Pacific was the second most popular destination, accounting for roughly one-fifth of overall inbound investment. It was followed by the CEE and CIS region (12.2%).
North America was the only world region that didn't record an increase in communications and media FDI between 2020 and 2021. It maintained the same level of investment with 98 projects in both years.
The UK becomes leading communications and media FDI destination
The UK was the leading investment destination for inbound communications and media FDI in 2021 – up from third place in 2020. It overtook the US, which came out on top in 2020 yet slumped to seventh place in the 2021 ranking. The UK attracted 160 projects during 2021. Hong Kong was the top source market, followed by the US and the Netherlands. Major announcements included Netherlands-based Yondr Group's plans to invest more than $637m in two new data centres in Slough.
Germany held onto second place in 2021, with the bulk of its projects coming from Spain, the US and the UK. Norway was the third most popular destination following a surge in 5G-related activity from Swedish investors.
What are the top subsectors for communications and media FDI?
Wired and wireless telecommunications activities was the top subsector in 2021 driven by an uptick in 5G projects across Western Europe and the CEE and CIS region.
The subsector eclipsed data centres, processing, hosting and related activities, which had topped the ranking in 2020. One of the largest investments during this period came from Amazon Web Services, which announced plans to open a new data centre in Auckland, New Zealand by 2024, as part of a $5.3bn investment in the country. In July of the same year, Microsoft announced plans to establish a $2bn data centre in Hyderabad, India.
Point of presence and internet exchange points was the third most popular subsector, with Brazil, China and South Africa the leading countries for investment.
In terms of business functions, technology infrastructure was by far the most popular. It accounted for almost 80% of all communications and media FDI projects. Sales, administration and marketing came second and represented over 10% of all investments. Although project numbers dropped by 14.3% between 2020 and 2021.
Other operations were small in number as communications projects are likely to be infrastructure-focused (such as data centres). However, Investment Monitor's analysis showed that there was growth in R&D, headquarters, and training facilities.
The US remains hub for outbound communications FDI
The US remained the leading source market for communications FDI in 2021, having also been the top ranking country in 2019 and 2020. US-based investors created 473 projects in the sector in 2021, accounting for 27.5% of overall FDI.
Asia-Pacific and western Europe were the top destination markets for US companies. Combined, the two regions accounted for more than two-thirds of US outbound FDI in the sector. Brazil was the leading recipient country for US outbound investment, followed by China and India.
Sweden ranked second and was the fastest growing country for outbound investment of all the countries analysed. Approximately 70% of the 223 projects created by Swedish companies were in western Europe with Norway the top destination country.
Several countries recorded a decline in outbound communications and media FDI in 2021 including France – which contracted by 12.5% after having ranked third in 2020. The Netherlands, Mexico and Switzerland also invested in less projects compared to the previous year.
Telia is world's top communications investor
Sweden-based Telia was the top investor in the communications and media sector in 2021. It was also the leading investor in Europe across all industries. The multinational telecommunications company and mobile network operator invested in 180 FDI projects during the year. Most of these investments were based in western Europe and the CEE and CIS region with a focus on Telia's 5G rollout across Estonia, Finland and Norway.
Hong Kong-based multinational conglomerate CK Hutchinson, which owns the telecommunications and internet service provider Three, ranked second with 152 projects. The UK and Italy were the company's key target markets. UK-based Vodafone came third with 108 projects, with Sub-Saharan Africa the leading destination region.
What's next for communications and media FDI?
The geopolitical and cost of living problems stemming from Russia's invasion of Ukraine are expected to dramatically impact global FDI levels in 2022. However, it's unlikely that the communications and media sector will be hit as hard. According to research by Analysys Mason, global telecommunications service revenue will grow at a compound annual growth rate of 2.4% between 2021 and 2026. As such, communications and media may buck the global FDI trend, and sustain or grow its project numbers in 2022. In turn, it is expected to remain the third-largest investment sector.