Along with cost, access to skills has long been a dominant factor in cross-border investment decisions. For companies, accessing skills was often merely a function of firstly identifying locations of scale and then evaluating which one best suited its supply chain, market ambition, cost structure, culture or even ego.
Bigger cities inevitably provided a wider pool of talent, with economic migrants then attracted to them by the opportunity to work in these companies and maximise their individual potential. With higher salaries, of course, came higher costs – especially in relation to housing – but the benefits of the greasy corporate ladder and the fun of urban life made that all more palatable. However, it was self-perpetuating, and stakes became higher for companies and their employees.
The jig is up
We all now realise sweaty commutes and crippling mortgages were a false prison; walls we helped to build ourselves due to collective Stockholm syndrome caused to some degree by corporate captors.
Buying power is moving towards independent and local, so a city with 73 Starbucks outlets looks, well, dull.
I have always had a rebellious streak and I am not ashamed to admit that I wanted it all: a good income, a decent home and a stable community that was suitable to raise a family. By and large, I have been able to succeed and I am now able to come out of the closet as a long-term hybrid/remote worker (it wasn't always such an acceptable social norm). Teams, Zoom and Covid didn't make this possible, the company I started working for 15 years ago did. This company was an SME, not a multinational, and it was headquartered in Belfast, not Palo Alto. Companies had the power to make all our lives easier years ago – the trigger was pulled only when it suited them.
Companies aren't the only actors in this unveiling farce. Government policy and the economic development functions of cities and towns, long focused on big business for economic success, now realise they are beholden to their residents. Urbanists such as Jan Gehl, Jane Jacobs and Richard Florida have long argued that this is the proper order of things.
How well do you
really

know your competitors?

Access the most comprehensive Company Profiles on the market, powered by GlobalData. Save hours of research. Gain competitive edge.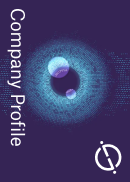 Company Profile – free sample
Thank you!
Your download email will arrive shortly
Not ready to buy yet? Download a free sample
We are confident about the unique quality of our Company Profiles. However, we want you to make the most beneficial decision for your business, so we offer a free sample that you can download by submitting the below form
By GlobalData
Work to live, not live to work
Liveability is the new battleground for corporate and economic success. Towns and cities have already taken note, and companies need to catch up. Corporate location decisions will be less 'easy street' and more 'local high street'. Street art in time might become a more interesting signifier of an attractive location than the glass and steel vista – especially for those in the tech sector looking for the latest bright young things. Places need to be vibrant, accessible and diverse to attract skills. Buying power is moving towards independent and local, so a city with 73 Starbucks outlets looks, well, dull. We don't want more of the same coffee shops or concentrated investment hubs as it turns out, we want choice.
This means corporate location decision-making will be more complex, dynamic, distributed and inevitably, therefore, tech-driven. Big brands are interesting, but in a world where Revolut has a higher market cap than established financial behemoths, skilled workers are equally attracted to the next big thing as they are the existing one, and the middleman broker of foreign direct investment attraction is likely to become obsolete in this new world.
Corporate location modelling is a well-established technique, but most criteria downgraded liveability, and that needs an urgent rethink. Workers' needs will vary of course, but cultural centres such as Lisbon that didn't place all their recent bets on business and housing bubbles – think London, Paris and Dublin – look set to reap the benefits.
The moment has arrived for mid-tier affordable cities and large towns, which traditionally had to fight the hardest to secure foreign investment projects against the mighty capitals. In recognition of this, eutopia has a new index that looks at a more holistic place attractiveness ranking as well as individual scores for 'invest', 'live', 'study' and 'work'. In the UK context, some of the larger towns are fairing well for liveability and consequently rising up the rankings for overall place attractiveness. Good 'live' and 'study' scores will increasingly underpin investment attractiveness and these towns are well positioned for growth as skills will continue to be developed in and drawn to these hubs. Living in some of these locations still comes at a premium, but there is value to be had in up-and-coming areas, and surrounding commuter districts are also likely to feel the benefit of their success. We predict their overall place attractiveness scores will rise in the 2021 Index (which is available on 21 October).
Corporate villains turned heroes?
Before we all start feeling sorry for our former captors and go back to filling desk pedestals with detritus, let's remember there are huge benefits for companies too – and maybe a chance to make amends.
While top talent will always command a premium, some skills will be content to have salaries aligned to their (much cheaper) bases.
Covid didn't prove that we are all responsible adults, or that we need to swipe a lanyard to be a good corporate citizen, but it did highlight that consolidation of operations is not always a smart idea – commercially or politically. Distributed hubs and more locations de-risk supply chains and service continuity. Hasbro, Nintendo and Apple have already downgraded commitments to Chinese production. The protectionism over vaccines highlighted how governments can and will exercise power over exports. Meanwhile, Tesla's investments indicate the factories of the future are as much to do with software engineering as production facilities – sectors are no longer mutually exclusive, so location propositions need to pivot to the horizontal and away from the vertical.
While top talent will always command a premium, some skills will be content to have salaries aligned to their (much cheaper) bases. Commercial real estate is about to get way more accessible and flexible. Deals will be done. Companies can also support the levelling up agendas of respective governments in so many countries where they have been (perhaps unwittingly) part of the problem.
The environmental benefit could be massive. Localised supply chains, a reduction in commuting, and smaller, more sustainable offices will bring lasting impact, making all our lives better and further supporting liveability.