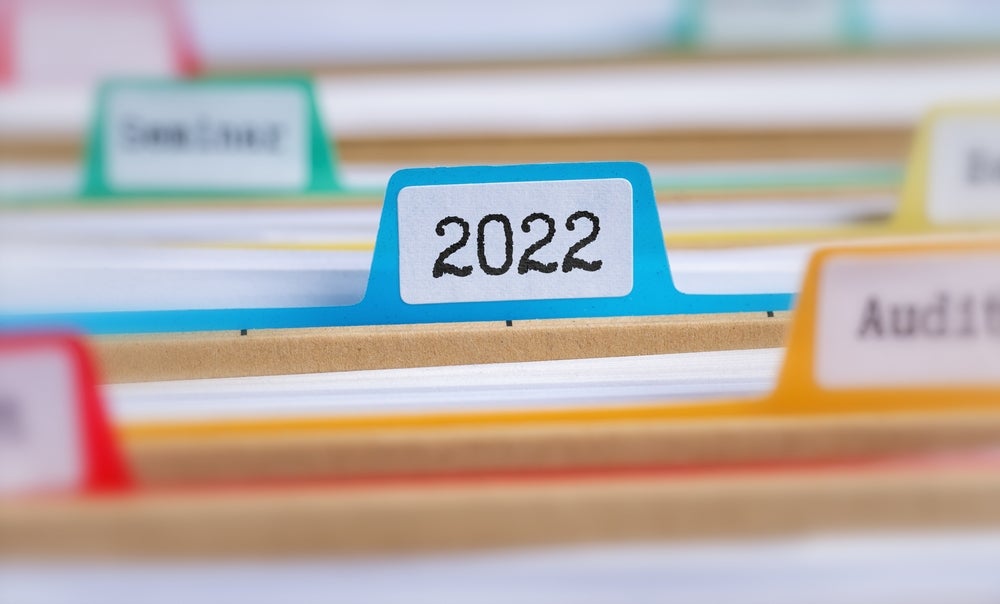 Hopes are high for a robust rebound in foreign direct investment flows after a volatile two years, with Investment Monitor predicting 6% growth in greenfield FDI in 2022 as many key sectors head towards recovery.
How have leading sectors been impacted by the pandemic, and more importantly, what are their future prospects? The editors of our sister publications outline their expectations below.
Apparel
The pandemic has brought every supply chain, including apparel, under the spotlight like never before. On the plus side, it has encouraged stronger buyer-supplier relationships, greater transparency and advancements in technology that will continue to be a focus moving into 2022.
With the new Omicron variant likely to sweep across the world in time for the new year, the apparel industry will need to use its new-found tools to deal with ongoing supply chain challenges as well as delays caused by the global shipping crisis. Earlier in December, the US announced the bipartisan passage of the Ocean Shipping Reform Act of 2021. However, the American Apparel & Footwear Association pointed out it could take months to unblock the bottlenecks within the supply chain.
In 2021, sustainability saw a big push with COP26 front of mind; however, the fashion industry once again came under fire for being one of the world's big polluters. Next year will see fashion brands, retailers and every aspect of the supply chain opting for more sustainable processes and end products. The wider industry, however, will now realise that words and futuristic action plans will not be enough as end consumers will want to see ambitions being made into reality sooner rather than later.
A combination of pandemic-related supply chain challenges and concerns over sustainability will make nearshoring and sourcing closer to home a key trend next year and beyond. Turkey is a sourcing destination to watch in the coming months as it is perfectly situated for EU countries that want to shorten their supply chains and it has focused on digitising its entire supply chain in recent years, which will give it the essential resilience factor.
How well do you
really

know your competitors?

Access the most comprehensive Company Profiles on the market, powered by GlobalData. Save hours of research. Gain competitive edge.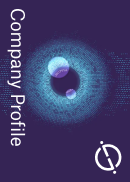 Company Profile – free sample
Thank you!
Your download email will arrive shortly
Not ready to buy yet? Download a free sample
We are confident about the unique quality of our Company Profiles. However, we want you to make the most beneficial decision for your business, so we offer a free sample that you can download by submitting the below form
By GlobalData
Laura Husband, managing editor, Just Style
Automotives
GlobalData forecasts that the global light vehicle market in 2021 will total 79.9 million units, just 5.5% ahead of 2020 (75.7 million), with the chips crisis and resultant supply shortages this year taking about four million units out of sales.
The auto industry is used to being demand-led, but supply-side issues will continue to shape the market in 2022 even as the situation eases through the course of the year. The current lack of momentum in the global light vehicle market is expected to continue into the first half, but with build-back by vehicle makers mounting as we progress through the year and supply chain issues related to semiconductors ease.
The outlook for 2022 is for the global light vehicle market to grow to approximately 84 million, but supply and demand issues – as well as ongoing pandemic risks – point to a continuing fragility to the auto industry's recovery next year. At 84 million units we are still not quite back to pre-pandemic levels – that threshold is expected to be reached in 2023.
David Leggett, editor, Just Auto
Beverages
Alcohol is a lucky industry: consumers consume when they are happy and they consume when they are sad. Whatever 2022 has in store, then, does not necessarily bode ill for alcohol brand owners. However, consumer trends such as premiumisation will continue to take a back seat – particularly as supply chain and inflationary pressures are felt. Throw in a whole sales channel – the on-premise – that won't be in a position to rely on being allowed to trade tomorrow for some months to come, and alcohol's dream of 'revenge conviviality' will remain a dream, while consumers stick to what they know in the comforts of their own homes.
For soft drinks brand owners, the focus in 2022 will be on sales channels – how best to get your drinks into your consumer's hands. The Coca-Cola Company's acquisition of Costa in 2019 may have been bad timing, but the direction of travel is a longer-term win. With continued pressures on on-the-go consumption and the on-premise, soft drinks companies will exploit direct-to-consumer opportunities in the year ahead. Meanwhile, the plastic crisis shows no signs of abating, with soft drinks in the line of fire. The sooner brand owners understand that putting the responsibility to recycle on consumers' shoulders is not a good look, the better those companies can focus their efforts next year on more environmentally friendly moves, such as compostable bottles at scale.
Olly Wehring, managing editor, Just Drinks
Defence
Military technology was dominated by several broad themes in 2021, and many of these will continue to be the focus in 2022. Global Defence Technology asked industry experts for their forecasts on the themes of sustainability, cybersecurity, policy and cloud for the year ahead.
Defence organisations will rapidly increase their efforts to reduce their impact on the environment and climate change, and we are already seeing strong commitment across the sector. This will be challenging; a net-zero strategy cannot come at the cost of the ability to develop capabilities that can combat the sophisticated threats in the world today.
We will see cyberattacks spanning further outside of the extended network, even into space. Governments around the world will continue to take a more active role in cyber defence during 2022.
In terms of policy, 2021 saw defence constantly reshaping and reprioritising in line with world events. These require a more globally engaged and responsive military, operating in a multi-domain framework, but often with smaller teams, such as the British Army's new Ranger organisation, working with local forces.
Cloud's scalable and processing capabilities are likely to enable the defence sector to turn huge amounts of data into useful insights within a reasonable time.
Berenice Healey, editor, Global Defence Technology
Food
Away from ongoing (and renewed) uncertainty from Covid-19, food industry boardrooms are wrestling with other critical questions.
What does the outlook for inflation look like? Executives across the industry have spoken of "unprecedented" pressure on costs in 2021, but it doesn't look like that will ease in 2022.
How can the food industry make itself more sustainable, and how quickly can pledges lead to tangible results? A staggering number of food companies still say nothing on sustainability but, even for those that do, businesses that end this year thinking net zero makes them a hero could face a long hangover in 2022. Food companies will find it increasingly hard to talk about sustainability while swerving increasing demands for detail.
Dean Best, managing editor, Just Food
Offshore, mining and power
Offshore
As global economies rebound from the pandemic and more stringent climate targets begin to come into effect, countries' energy demands are undergoing a shift in focus. Yet, amid the change, natural gas remains a steady source that is heralded as a key transitional fuel for our green future, with liquified natural gas (LNG) its up-and-coming form. Growing awareness of geographical and political limitations to natural gas transported by pipelines is also lending a preference to LNG, with South East Asia set to be the fastest-growing import market and floating LNG platforms expected to see a rise in popularity.
While the pandemic caused a collapse in demand that had ripple effects on market prices – bumping them up to unprecedented levels – stabilising economies and the progression of LNG projects mean that the industry will see a bumper year over 2022, with burgeoning Asian demand driving the heart of growth.
Mining
The demand for several critical transition metals is forecast to skyrocket over the next 30 years. According to the International Energy Agency (IEA), to meet the Paris Agreement's goals, demand will rise (over the next 20 years) by more than 40% for copper and rare earth elements, 60–70% for nickel and cobalt, and more than 89% for lithium. However, given that metals are infinitely durable and recyclable, the opportunity exists to recycle and repurpose them from products at the end of their operating life cycle, relieving significant pressure off the terrestrial supply.
The boom in electric vehicles (EVs) has led to the process of reclaiming lithium, cobalt, manganese and nickel (along with other valued materials such as copper, aluminium and graphite) from spent lithium-ion batteries profitable. As a result, recycling has become a profit-making business and will see a significant increase in the next five to ten years.
Power
Over the past year, activist shareholder resolutions, unprecedented legal decisions and international climate actions have intensified the global focus on the energy transition. Perhaps more importantly, these events have laid the groundwork for greater action in 2022. As renewable incentivisation grows tired of pulling the energy transition, it will instead receive a push as large fossil fuel investments become increasingly unviable in the West, risky in the East and Middle East, and unwise in Africa and Latin America.
Callum Tyndall, editor, Offshore Technology, Power Technology and Mining Technology
Pharma and healthcare
A Covid-19 undercurrent sustained by the evolution of Omicron and possibly new variants of concern will continue to propel vaccine, antibody and antiviral development pipelines. This backdrop will also pressure-test some of the mechanisms amplified in the context of pandemic readiness, such as decentralised clinical trials (DCTs). Progress towards the informed use of decentralisation components in clinical trials will be in everyone's mind, particularly as DCTs gain further momentum on top of the remarkable uptake seen in 2021. We forecast a 28% increase in the adoption of DCTs in 2022, with e-consent and web-based enrolment components showing the highest growth. Our analyses of planned and projected trials indicate that clinical development activity on metabolic (diabetes), cardiovascular and infectious diseases will be reignited.
Just as the clinical trial ecosystem rides the wave of enlightenment in DCT adoption, early-stage R&D will follow suit in 2022 with progress on the use of supercomputing, AI and predictive analytics for drug discovery. Similarly, the new year will widen the investigational footprint of gene editing and other nucleic acid therapeutics to tackle inherited diseases, partially driven by improvements in delivery technologies. A significant number of novel interventions involving one of these now-renowned nucleic acids – RNA – will enter the clinical testing stage in 2022.
Pharma and healthcare organisations will also strive to capitalise on the positive sentiment generated by the Covid-19 response and the successes in vaccine development. This will likely translate into a stronger focus on their environmental, social and governance (ESG) framework that defines and manages sustainability risks. This will in turn be guided primarily by the scrutiny of their contribution to climate change, their participation in programmes facilitating access to medicines in developing countries, as well as by a renewed emphasis on value-based pricing and patient centricity.
Alvaro Arjona, editor-in-chief, pharma and healthcare, GlobalData Media
Renewable energy
Governments around the world have seized on the Covid-19 pandemic to 'build back better', yet coal and gas production will exceed pre-pandemic levels in 2021, with oil to follow in 2023, according to estimates from the IEA earlier this autumn.
It remains to be seen how Omicron will affect that, but the economic recovery so far has hammered home the point that renewables, while booming, cannot (yet) keep up with energy demand.
The result is climate change. Annual wind and solar growth in 2030 will be around six times that in 2010, but the overall capacity increase expected between 2022 and 2030 is still set to be about 50% below what is needed for net zero by 2050, reveals a comparison of GlobalData data on project pipelines and the IEA's net zero 2050 scenario.
EVs – which are intended to run on renewable electricity – will make up 26% of vehicle sales at the end of the decade, estimates GlobalData; the IEA says it should be 60%.
Meanwhile, although a fossil fuel exit got its first mention in a UN Climate Conference decision at COP26 and the IEA says no new oil and gas fields should be approved for development after 2021, GlobalData lists about 10,000 oil and gas fields as 'discovered' – fields that are not (yet) licensed for development but that represent "emerging opportunities". Hundreds of coal mines are still in the pipeline too.
The next 12 months and the rest of the decade will test the world's resolve to drive a managed decline in fossil fuels and roll out alternatives fast enough to keep economies on track while curbing climate change.
Sonja van Renssen, editor-in-chief, Energy Monitor
Technology
Remote work has long been a hot story on the technology beat. Back in 2013, a US programmer working from home outsourced his own job, paying a fraction of his salary to a Chinese company to do his work and spending his days at leisure. The enterprising employee was only rumbled during a periodical security audit.
In 2022, all the issues in that story are front-of-mind for CEOs. Do we know who is logging on to our corporate network, or from where?
More worryingly for employees and lower-level management, does it actually matter – as long as the work gets done?
Cybersecurity and remote work are probably the overshadowing technology topics in business right now, but there are plenty of others.
Robots and automation in the logistics chain and the factory – and perhaps even more in customer service and clerical offices – may indeed offer productivity and resilience that could mean success, but they don't always scale fast when needed. Meanwhile, frothy machine-learning AI is a mantra for investors and analysts, but sometimes difficult to turn into genuine advantage.
And now comes 'the metaverse'. To veteran technology watchers, it could seem like yet another desperate attempt by 'Big Silicon' and the web giants to finally get people buying the immersive tech they have now failed to sell several times over. However, perhaps Mark Zuckerberg is right, and this is the solution to the inadequacies of video calls. Perhaps, this time, people really aren't coming back to the office.
Lewis Page, technology editor, Verdict
For more coverage across our publishing network of the trends and themes likely to make an impact in 2022, read the following: