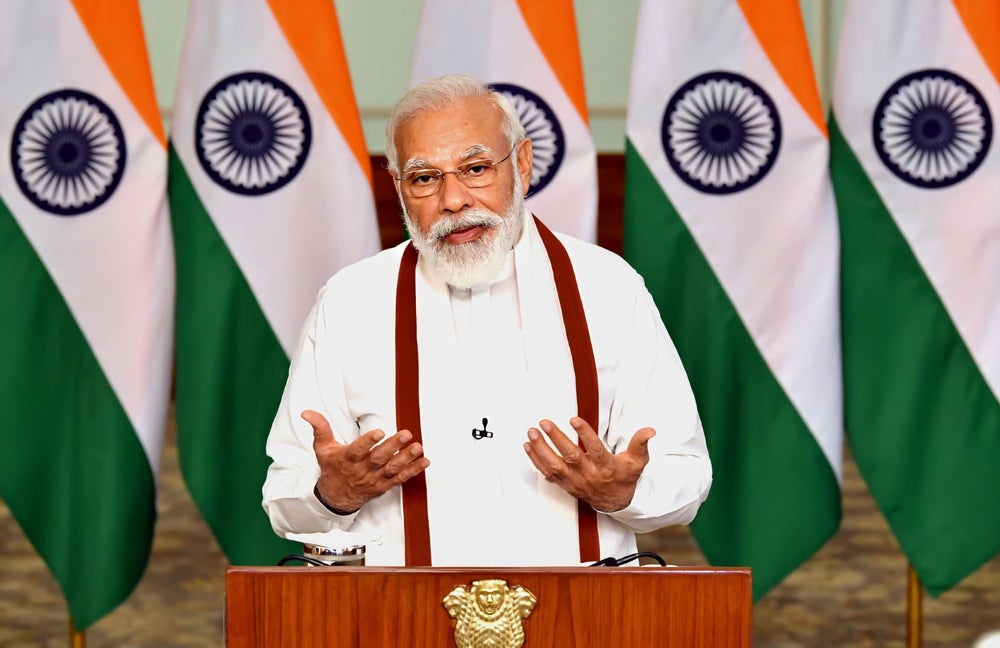 Reading the news, it may appear like major trading blocs are retreating from global markets. However, the data suggests something different. A recent report published by GlobalData on foreign direct investment (FDI) into Asia-Pacific shows that Western private sector companies rallied in the region, showing a larger appetite for exotic opportunities abroad.
The report highlights the West's undeniable push into South Asia and South East Asia with US-headquartered companies accounting for almost 30% of all FDI projects undertaken in those regions in 2022, with investments from British and German companies also at high levels.
The trend of Western investors turning away from China, given the country's geopolitical tensions with the US, its zero-Covid policy and the supply chain disruptions it has experienced, led to an 18.5% decline in FDI projects in 2020. This is why it is crucial that the rest of the Asia-Pacific region take full advantage to build a coherent, sustainable and unified pitch to foreign investors that highlights what a suitable alternative they are to China.
Asia-Pacific nations must seize the moment
Asia-Pacific nations must capitalise on this momentum by providing an attractive investment landscape with a modern narrative showcasing the 'new' Asia – one that is bold, diverse and proud. As a Malaysian-born New Zealand and Australian citizen who has worked in Hong Kong, South Korea and Taiwan, I am always in awe of how technologically advanced, forward-looking and diverse the region is. I am also equally baffled at how uniquely modest it is about its economic opportunities and achievements.
With US-China geopolitical tensions rising, and European countries suffering from over-regulation and sluggish digitalisation agendas, businesses will seek out new opportunities abroad and gravitate towards countries that excel in these key areas.
With a growing demand for clean energy, the Asia-Pacific region can unite around a common narrative supporting (and thus attracting) cleantech solution providers. Only by emphasising large-scale green energy projects and highlighting clear transition plans will ESG-conscious companies part with 'green-backed' dollars.
Targeting Western investors ultimately means convincing Western stakeholders and shareholders with complex values that their needs can be met. Seeking FDI from the West will require Asia-Pacific countries to translate a value proposition to values-based investors that often come with strict reporting standards, ESG certification requirements and big net-zero commitments that can and will be scrutinised by stakeholders and the media.
Helping new companies foster positive relationships with local stakeholders is key to addressing potential concerns, feedback, and to building trust and support for sustainability-focused businesses. Governments must create an enabling environment that entices foreign investors and reduces risk and bureaucracy. Policies supporting FDI incentives, clean energy sources, business-friendly regulations and a large talent pool are critical factors in attracting Western investments – particularly in the tech industry.
It was therefore no coincidence, according to GlobalData's FDI report on Asia-Pacific, that India was the number one recipient of FDI within the region in 2022, with a significant number of its major FDI projects coming from within the technology sector, which generated employment opportunities on a massive scale.
Taking advantage of the China dip
The shift away from China by foreign investors, driven in part by supply chain disruptions during the pandemic, has presented an opportune moment for the likes of Singapore, India, Vietnam, Malaysia and the Philippines, which all attracted much higher volumes of inbound FDI in 2022 than in previous years. As China's FDI attractiveness declined, some Asian countries surged ahead with their strategic appeal to Western businesses, but perhaps not nearly enough.
Interestingly, North American and European companies accounted for a larger share of FDI into Asia than inter-Asian FDI, which shows a significant untapped potential to foster growth within the region itself.
Fostering a supportive regional ecosystem will go a long way to unite and strengthen Asian economies. Through proactive measures, the Asia-Pacific region will continue to flourish as a magnet for FDI, presenting a win-win situation for Western investors and host countries alike.
With the West's unwavering infatuation with of the East coming back full circle, only time will tell how this love story goes.