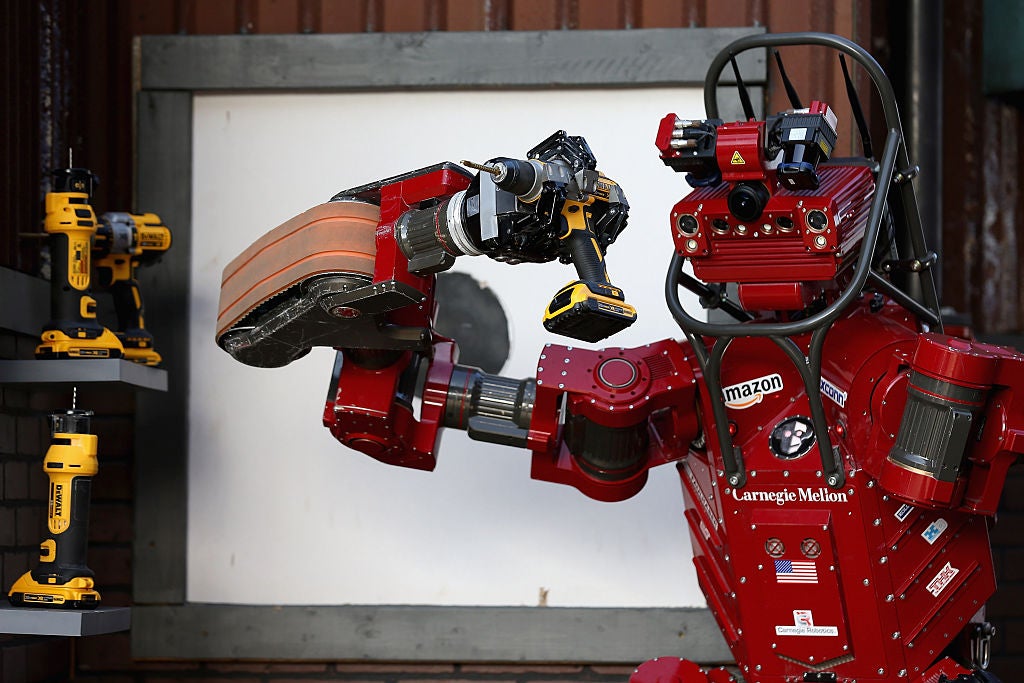 Industrial robots and process automation are already widely used, but the robotics industry is still only gathering momentum and, according to industry experts, the next decade will see a Cambrian explosion of robots within every facet of people's lives.
Foreseeing this trend could be lucrative for many companies and may spell disaster for those who do not. Robotics technology will not only improve business efficiency and cost, but it is also an emerging industry ecosystem that will create a whole new slew of companies, as well as prompting existing companies to integrate robotics technology into their core business. The financial case for adoption speaks for itself: the robotics industry was valued at $45.3bn in 2020 and is expected to grow at a compound annual growth rate (CAGR) of 29% to $568bn by 2030, according to GlobalData research.
What exactly qualifies as a robot?
The definition of a robot varies from robotic vacuum cleaners and drones to life-size human facsimiles with AI functionality. GlobalData defines a robot as a machine capable of carrying out a complex series of actions (typically programmed by a computer) automatically and repeatedly. Companies are already using robotic process automation (RPA), which is essentially software programmed to perform basic tasks across a range of platforms and applications. The development of industrial robots is driving this innovation, which is likely to make robotics more widespread in other areas.
The Covid-19 pandemic accelerated the business need for automation, particularly to maintain continuity of business functions amid the global disruption of lockdowns. According to GlobalData thematic research it may already be too late for some companies. "The time for investing in RPA was yesterday," the company says.
Companies ahead of the curve will now be looking at the natural progression from RPA, which is the wholesale adoption of fully automated robots to replace human activity in the workplace – but are the robots coming for our jobs or will they provide a much-needed boost to productivity to combat slow economic growth and changing demographics in the Western world?
Global macroeconomic managing director at analyst TS Lombard, Dario Perkins, notes that the 2010s was a decade of slow growth, low wages and zero interest rates in the West. "But post-Covid we are looking at massive labour shortages, mainly because lots of older workers dropped out," he adds. In the 2020s, demographic changes could make this secular, according to Perkins, who adds: "Secular [would mean inherent] labour shortages. So companies will be pushed to making larger investments in modern digital technologies."
How well do you really know your competitors?
Access the most comprehensive Company Profiles on the market, powered by GlobalData. Save hours of research. Gain competitive edge.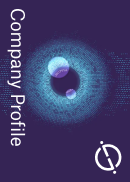 Company Profile – free sample
Thank you!
Your download email will arrive shortly
Not ready to buy yet? Download a free sample
We are confident about the unique quality of our Company Profiles. However, we want you to make the most beneficial decision for your business, so we offer a free sample that you can download by submitting the below form
By GlobalData
A Cambrian explosion of robots – why now?
Despite robotics' long development history, a confluence of emerging technologies, specifically advances in AI and cloud computing, are said to only now be unlocking its true potential. Uninterrupted flows of large swathes of data have the potential to essentially bring robots to life. Maturing technology coupled with demographic changes and sluggish economic growth mean the robotics industry stands at an inflection point whereby development is set to accelerate.
GlobalData analyst Michael Orme notes that the robot explosion needs to be viewed in the context of an unfolding demographic megatrend that is accelerating its way across the northern hemisphere and east Asia. "Shrinking, ageing populations in a world that is moving towards slower growth as well as de-globalising, [all of this is a problem]," he says. "So looking ahead it will be pretty tough for many countries in the northern hemisphere and in east Asia to maintain their standard of living."
Orme asserts that "without a doubt" there will be Cambrian explosion in robots by the end of this decade. "Given the demographic trends, given that economic growth is slowing, we are going to need all the help we can get from robots to keep our productivity up," he says. "This is absolutely indisputable."
This proliferation of robots by 2030 will lead to a robotics industry that will surpass $500bn in value, of which a significant portion will be 'service' robots. These service robots will be designed for deployment in hospitals, caring for the elderly and addressing the needs of an increasingly lonely urban population. At $30.7bn in 2020, the service robot market was larger than the industrial robotics sector. However, the industrial robotics market is expected to grow faster over the next decade, according to GlobalData research.
Will Japan lead the charge of the robots?
Because of its unique demographic challenges of a very low birth rate and rapidly ageing population, Japan has become a vanguard society in the development of robotics. Japanese multinational original equipment manufacturing companies including Toyota and Honda are already deploying prototype service robots – the most advanced nursing robots currently in operation, according to Orme. "There is a joke in Japan that Toyota is a robot company that makes cars on the side," he adds.
Indeed, GlobalData thematic research found that most of the leading companies in robotics patent filing are multinationals based in Japan, China and South Korea. Samsung Group leads globally with 430,000 patents, followed by Mitsubishi with 379,000 and Canon with 249,000. In fact, the only US company in the global top ten patent assignees is Qualcomm.
Aside from the advances being made in Asia, there is an entire global ecosystem of robotics companies eager to ride the wave of this burgeoning industry. Pittsburgh-based Carnegie Robotics is one such company involved in the design and manufacture of industrial robotic solutions.
Sales of industrial robots reached $14.6bn in 2020, representing 32% of the total robotics market. By 2030, the industrial robot segment will be worth $352bn, having grown at a CAGR of 38% between 2020 and 2030, and is expected to overtake the service robot sector in market value, according to GlobalData research.
Carnegie Robotics is located in what is known as Pittsburgh's Robotics Row, a short distance from the US National Robotics Engineering Centre (NREC). Pittsburgh plays a significant role in this growing global ecosystem and has emerged as North America's leading robotics industry cluster, evolving organically around the NREC and Carnegie Mellon University.
Carnegie Robotics chief development officer Mike Embrescia describes how the company is devising autonomous solutions for sectors including the marine, military and industrial manufacturing industries. "Robotics is not about creating things that walk and talk, it is essentially adding autonomous capabilities," he says.
Robots will mitigate industrial labour force shortages as well as being deployed in scenarios, both military and civilian, where human life is at risk, says Embrescia. While large Asian multinationals are leading the charge on the development and deployment of robotic technology, many flagship US industrial companies including John Deere and Caterpillar are essentially becoming technology companies, according to Embrescia.
"Some of the most advanced robotics technology is being developed by companies that you wouldn't necessarily associate with technology development," he adds.
While cost saving is not the primary driver for companies to start looking at the potential benefits of robotics, Embrescia explains that the technology will undoubtedly deliver cost and efficiency savings in the long run. He cites a simple example of a robotic floor cleaner, a machine with a one-off cost which would pay for itself over two years compared with a human.
Although construction, mining and military applications have played an important role in the development of robot technology, these use cases do not necessarily offer companies a good return on their investment, says Embrescia. Instead, they are mitigating danger to human life, which is another kind of value. Robots deployed at scale to replace human industrial activity is where the financial return on investment lies – and companies investing at the dawn of this new trend have much to gain.