Free White Paper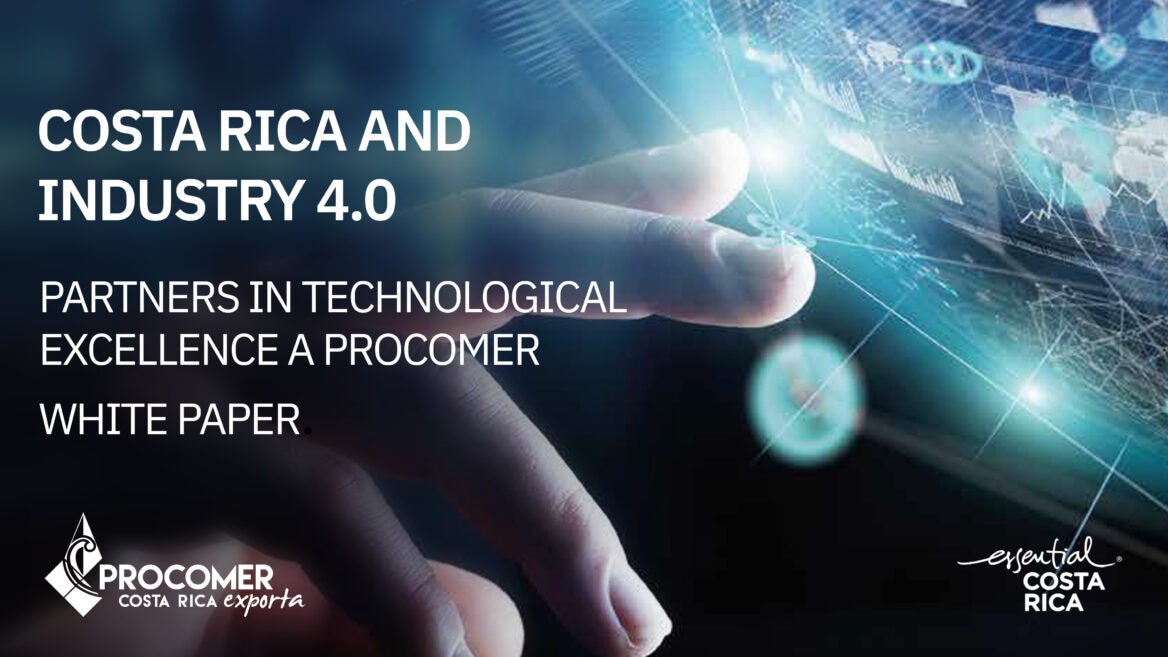 With an estimated global market value of $665 billion, the Fourth Industrial Revolution – industry 4.0 for brevity — is an example of how digital technology is becoming a far-reaching impactful force of socioeconomic change, transforming how the world approaches the productive use of technology in all aspects of business and in life.
As digital becomes more integrated with the physical side of manufacturing, companies in Costa Rica are making huge strides towards successfully positioning themselves as experts in this transformation. Players in this segment are focusing on some of the most globally in-demand technological categories, including cloud computing, big data, internet of things (IoT), robotic process automation (RPA), and artificial intelligence (AI), among others, all of which support the growth and evolution of industry 4.0.
In a 2019 study of Costa Rica's industry 4.0 competencies and offerings, PROCOMER was able to uncover a vast amount of valuable and insightful data that will guide business leaders on their decision to partner with world-class, value-added partners in technology. The objective of our research was to understand the level of experience in Costa Rica's industry 4.0 sub-sector while determining the potential to scale business models internationally.
This white paper uncovers the key findings of the study in more depth and gives readers exclusive insights into how Costa Rican companies support global clients in their exploration of industry 4.0, both now and into the future.