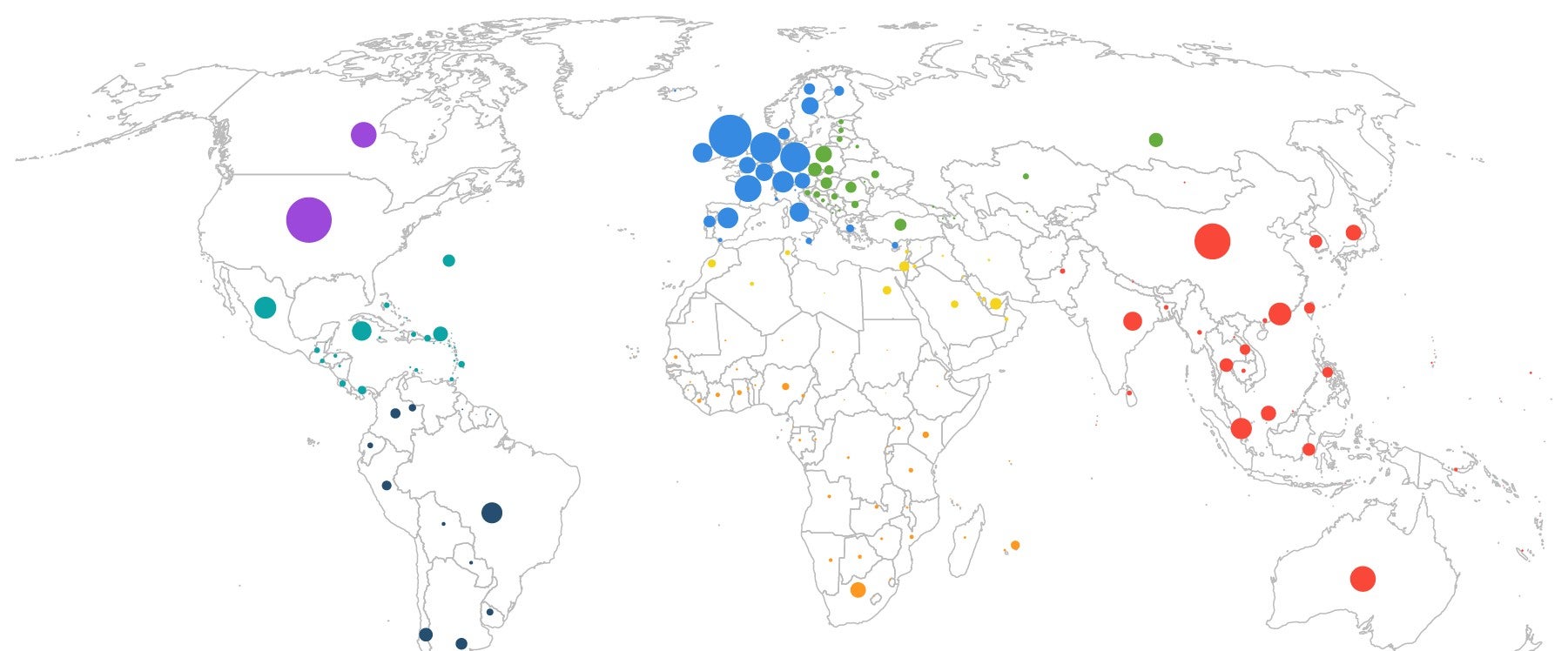 This is the 2021 version of Investment Monitor's MNC subsidiaries database. For an updated, larger version of this map, please click here.
The establishment of subsidiaries is an important vehicle for corporate expansion activity and therefore a crucial component of cross-border as well as domestic investment. While there is much variance in how much value a subsidiary creates for its host country and how many jobs, if any, it might create, the choice of location for legal subsidiaries still tells us much about global business patterns and preferences.
Research from Investment Monitor reveals that the US remains the dominant force in both spawning and attracting subsidiaries, and that much of the activity of this nature is concentrated in the top global economies.
Using our multinational companies database, we analysed 2,188 of the top multinational companies (MNCs) by revenue, detailing how many subsidiaries they have and where they are located. In total, 216,898 subsidiaries were found. These MNCs were headquartered across 60 different countries, with one-third based in the US.
Where the MNC subsidiaries are located
A subsidiary is a company that is either owned or controlled by another company (i.e. its parent company). According to Chron.com, companies may create a subsidiary for various reasons including brand recognition, financial considerations, the ability to raise capital, and the capacity to deal with reporting and disclosure issues.