Pakistan has operated a less draconian set of lockdowns than neighbouring countries in south Asia and the apparel sector has leveraged recent investment by increasing clothing and textile exports.
According to Rahim Nasir, chairman of the All Pakistan Textile Mills Association (APTMA), textile and clothing exports grew 23% in 2020-21 year-on-year by earning US$15.4bn, up from $12.5bn in 2019-21. He noted that 70% of these exports were of products where significant processing had been undertaken to produce value-added products, a healthy sign.
Hamid Zaman, the APTMA's Northern Zone chairman, stressed that Pakistan exports of higher value bedsheets, knitwear and woven garments had increased while lower value yarn exports shrank.
Syed Emad Raza, chairman of the Manufacturers & Exporters Ferozpur Road Association, Lahore, (a manufacturing hub) stressed that international buyers had been alarmed at rising Covid cases in Bangladesh and India: "This panic buying by the international buyers benefited us and they shifted orders from India and Bangladesh to Pakistan."
There has also been more optimism within the sector under the recently dismissed government of former Prime Minister Imran Khan, led by his Pakistan Tehreek-e-Insaf (PTI) party, that came to power in 2018, which had increased assistance to the sector and had written a detailed Textiles & Apparel Policy, which officially covers 2020-25.
Imran has now been replaced by an opposition alliance led by new Prime Minister Shehbaz Sharif, head of the Pakistan Muslim League (Nawaz), working with its former opponent, the Pakistan People's Party, which assumed power after a no confidence motion toppled Imran on 10 April. The textile plan should survive, and the vice president of Lahore Chamber of Commerce Haris Ateeq says that political uncertainty is now declining, with the new government likely to remain in place until scheduled elections next July (2023).
How well do you really know your competitors?
Access the most comprehensive Company Profiles on the market, powered by GlobalData. Save hours of research. Gain competitive edge.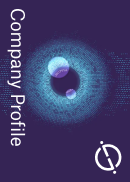 Company Profile – free sample
Thank you!
Your download email will arrive shortly
Not ready to buy yet? Download a free sample
We are confident about the unique quality of our Company Profiles. However, we want you to make the most beneficial decision for your business, so we offer a free sample that you can download by submitting the below form
By GlobalData
The new government will need to work hard to retain support from the Pakistan apparel sector. Zaman argued that the Imran government had helped the industry grow, and was still expanding sales overseas – he hoped exports of clothing and textiles would yield revenues of $21bn by end of the 2021-2 fiscal year, in June.
Increased investments for Pakistan's apparel sector
Clothing and textile executives told Just Style they were also hopeful of increases in investment as well as exports (comprising just 1.6% of the global textile and clothing trade, according to the APTMA. In February (2022) the government approved the much-awaited Textiles & Apparel Policy, which was approved officially by the Imran-led cabinet.
Its key proposals include a goal of increasing the country's textile and clothing exports to $25.3bn by 2025 and then $50bn by 2030. This would see Pakistan raise its global share of textile and clothing exports to 3%. As well as limiting energy prices, the plan includes proposals to increase the country's cotton production to 20 million bales in the next five years, reducing input costs and preserving foreign currency reserves. The plan also commits the government to increasing artificial fibre production at competitive prices by rationalising customs duties and other taxes.
The policy also commits the government to help the textile industry deal with Covid's disruption of the supply chain. It also aims at attracting domestic and foreign investment in textile value chains and uplift to value-added sectors with special focus on SME sector.
Assuming the clothing and textile plan survives, Abdul Razak Dawood, the ex-PM's apparel and textile industry advisor, told a press conference before Imran's fall that its key commitment was to "give the textile industry in writing [a commitment] to ensure that internationally and regionally competitive gas and power rates throughout the policy period".
Sadly, for an industry that has often complained about high Pakistan energy costs, that commitment does not now include a formal price ceiling. The original plan, said Dawood, promised to freeze existing tariffs until 2025 – for gas at $6.50 equivalent per million BTU – British Thermal Units – and electricity at 0.09 US cents equivalent per unit (kWh – kilowatt hour). But given rising energy prices (which have since skyrocketed because of Russia's invasion of Ukraine), and limited Pakistan budget resources, the pledge was downgraded to offering international competitiveness. Dawood said that the finance, commerce and energy ministries would determine these competitive rates annually during government budget negotiations.
Despite this set-back, Rahim said industry intelligence anticipated that $5bn new investment was in the pipeline, with 100 new production textile units are likely to open soon.
Emad noted that these investments would be focused on Lahore and Karachi, although Masood Textile and Interloop (a socks and hosiery specialist), both based in Faisalabad plan to install new denim units. Some non-textile companies are eyeing investments in the sector too: Orient Electronics – a leading electronics manufacturing company – is planning to establish a garment unit in Lahore, said Emad, who is also CEO of W.E Apparel Ltd, Lahore.
He noted major Pakistan manufacturers and exporters were also increasing investment in sustainability, reducing their environmental impact, which can boost overseas sales to consumers concerned about buying greener products. "Take the example of my own company where we have installed a water treatment plant with a cost of $0.83m [Pakistani rupees PKR150 million]," he added.
Apparel remains dominant exporting segment for Pakistan
If this capacity expansion is delivered, it would indicate that Pakistan is looking to punch its weight in global clothing and textile markets. According to a report from Asian Development Bank (ADB), released in January (2022), Pakistan – a country of 220 million people – has one of the lowest trade-to-GDP ratios in the world, at just 30%, with clothing and textiles being the dominant exporting segment.
The report stressed how "existing patterns" orient this trade towards the US, Europe and China, and the country "specialises in textiles". One problem is that Pakistan does not have a significant trading relationship with its neighbours in south Asia, said the ADB report 'Pakistan's Economy and Trade in the Age of Global Value Chains'.
According to the Pakistan Readymade Garments Manufacturers and Exporters Association (PRGMEA), Pakistan's major clothing and textile exports markets comprise the US 28%; the UK 11%; Germany 7%; the Netherlands 7%; China and Spain 5% each; Italy and Afghanistan 4% each; Bangladesh and Belgium 3% each; and France 2%.
Also, Pakistan textile and clothing exports are less diversified than in next door India, the ADB report said. The APTMA's Razak agreed that Pakistan's textile sector lacked diversification in terms of product range and market targets and was exporting 75% of products to just 10 countries. By increasing both its product numbers and markets, the sector could improve its value-addition, he said. According to Razak, the 2020-5 textile and apparel policy does address these issues.
According to Rahim, keeping energy costs down works, highlighting how when in 2019 the Pakistan government reduced the electricity and gas rates paid by the textile and clothing industry, this attracted new investment in the textile sector: "We have witnessed over 20% growth during this period," he told Just Style.
This capacity growth needs to continue, he said, so the industry can better cope with fluctuations in Pakistan cotton production. "This year, we expect 12 billion bales of cotton against the demand of 16 million and to bridge the gap we will be forced to import," said Rahim. Even if that target is reached, it will be a significant improvement on the past two years' output, according to the Karachi Cotton Association, which said Pakistan produced 8.46 million bales of cotton in 2021 and 7.06 million bales in 2020. Prime reasons for this lower production were substandard cotton seed, fake and inefficient pesticides and a lack of irrigation water. These problems decreased cultivated areas of cotton.
Zaman is concerned about this cotton production weakness: "In the past three years, the industry had to import due to short production," with an average of three million cotton bales being imported annually, he noted.
To deal with such shortages the government needs to strengthen research and development in cotton to develop high-yielding, pest-resistant cotton, said Hamid.
Getting more predictability in domestic cotton production would allow Pakistan to play to its strengths. It is the fifth largest producer of cotton and has the third largest spinning capacity in Asia after China and India – contributing 5% to global capacity, according to the APTMA.
According to a Pakistan Board of Investment & Trade (PBIT) report released in 2018, cotton is the real strength of Pakistan's textile and clothing sector – especially when competing with its south Asian competitors, who lack this key backward linkage. Its popularity as a yarn in Pakistan's domestic market helps build capacity to better tap export demand. And having a strong fibre sector enables Pakistan to maximise value addition, unlike competitors who cut and sew imported fabric.
Spinning remains the 'backbone' of the textile and clothing industry
The PBIT stressed that the country's spinning sector (output yarn) is the backbone of its textile and clothing industry. At present, the sector comprises 523 textile units, with 40 composite units accounting for 13.269 million spindles and 185,000 rotors and 483 spinning units running 11.083 million spindles and 140,000 rotors, it said. Capacity utilisation is tight, being at 84% for composite textile units and 76% for spinning units during July-March 2017-18, it said. These plants are concentrated geographically, with more than 65% of textile units in Punjab, the largest province, and 25% in Sindh province, 5% in Khyber Pakhtunkhwa, and the rest in Balochistan and Azad Kashmir.
To leverage this strength, more investment in modern equipment is needed, said the report, which highlighted ongoing problems regarding a shortage of quality yarn. This compounds problems in the next phase of the production chain, where the power loom sector suffers from poor technology. It noted that there were 9,084 installed looms in Pakistan cotton textile mills by 2018, with a lower level of utilisation at that time – 6,384, according to the report.
Updated statistics provided by APTMA reveal there are 517 spinning units with 13.4 million installed spindles in Pakistan; 375,000 looms; 400 finishing units – organised and unorganised; 10,000 towelling units; 1,200 knitting units, with 50,000 machines; and 5,000 stitching units, (comprising 200,000 industrial and 450,000 domestic machines).
More investment in modern production equipment might help Pakistan shift away from a reliance on cheaper and low value-added products in exports, which, according to the PBIT make up more than 50% of the value if the country's exports, by value. Cotton cloth, cotton yarn, bed sheets and lower-end knitwear remain major export generators, it says (the APTMA claims it is 60%.
Despite its difficulties, Pakistan does have strong and innovative manufacturers, notably those developing their own apparel brands have emerged. Some of this has been based on advances in the Pakistan production of fine weave lawn cloth. And Pakistan consumers are becoming more brand conscious, being happy to seek out and wear local labels. Apparel brands, such as Khaadi (of Karachi); Sapphire (Lahore) and Sana Safinaz (Karachi), have focused on value addition and with Pakistan consumers prepared to pay for local quality, high profits have followed, including by developing exports.
Khaadi is a case in point. This luxury fashion house started international sales as long ago as 2010 in the United Arab Emirates (UAE), and now sells into Saudi Arabia, Australia, the US, Mexico, Malaysia, Canada and the UK. Another successful Pakistan-based company has been J. Junaid Jamshed Pakistan, which has successfully opened stores in Europe and the GCC (Gulf Co-operation Council) region.
The Ferozpur Road Association's Emad said the developing of local brands was strengthening the overall profile of Pakistan's textile industry.
These branded companies have benefited from a growth in e-commerce sales within Pakistan, which is generating major revenues for online retailers. With an annual revenue of $50m Lahore-based Limelight.pk was the biggest store in 2021, followed by Karachi-based Gul Ahmed $48m and Khaadi $29m revenue).
The challenges facing Pakistan's apparel sector
Looking ahead, aside from the political uncertainties, the Pakistan clothing and textile sector may have to deal with other external surprises. One concern highlighted by Emad was that Pakistan's 2023 GSP+ (Generalised Scheme of Preferences) status for privileged trade access to the European Union (EU) may expire in 2023. If this happens, it could spark a 12% increase in exporters' costs through additional duties, he said. There is also concern about a potential blacklisting of Pakistan by global anti-money laundering organisation the Financial Action Task Force (FATF) over alleged weaknesses in the country's control of dirty money. The country is already on FATF's grey list – a blacklisting would mean international banks will have to impose special checks on transactions to and from Pakistan and extensive de-risking by financial institutions could hinder financial flows: "If we go from grey to black list, we will be in great trouble," said Emad.
As well as addressing this "sword of Damocles", said Emad, the government could help the industry prosper by withdrawing customs duties and taxes on import of certain important raw materials, including finishing chemicals, zips and specialist yarns.
Raza Baqir, executive director of APTMA, said the government should continue to support the overall economy, which has struggled with the Covid pandemic – shrinking 0.9% in 2020, according to the World Bank. The State Bank of Pakistan financed $2.39bn (PKR435bn) under the relief fund for all manufacturers, including the textile sector, during Covid, although this programme expired in 2021.
The World Bank is at least predicting a solid recovery for Pakistan this year projecting 2022 GDP growth of at least 4%,
If Pakistan can stabilise its economy and politics, its clothing and textile sector can grow sustainably, said Raza. With a strategic location, closer to Europe than east Asia, deep seaports and solid air transport services, Pakistan is also close to the major emerging textile and clothing markets of China and India, said the APTMA executive director. With a 220 million population, an increasingly large and prosperous middle class, and 35.7% of the population aged 15 years or younger, Pakistan will support a growing domestic fashion industry that can serve as a basis for major export sales, he predicted.
Click here to read Just Style's exclusive sourcing guides for India, Bangladesh, China, Turkey and Vietnam.