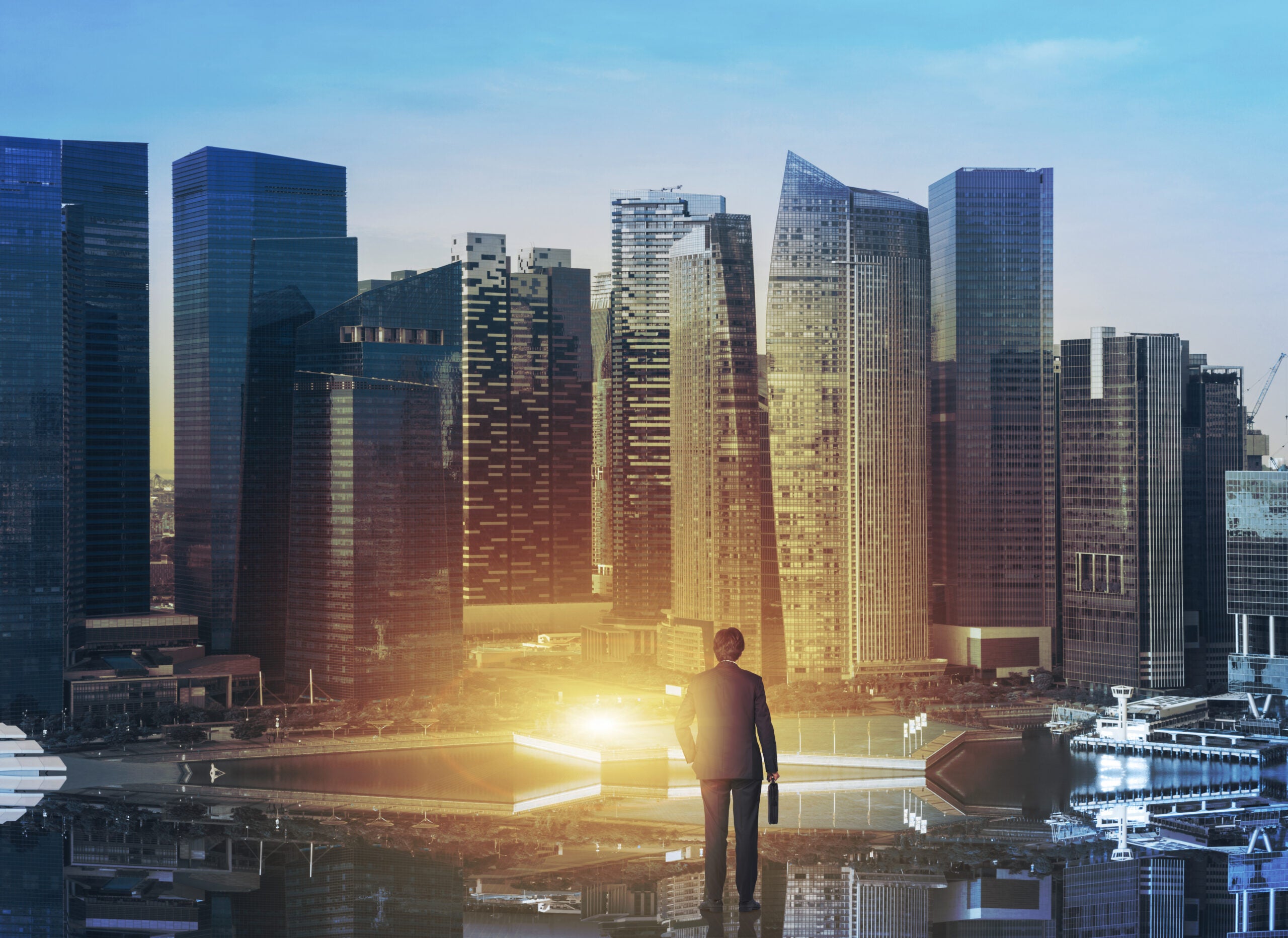 The growth of South East Asia's digital economy is a success story that continues to post record numbers and massive deals. Regional M&A activity hit an all-time high of almost $125bn in the first half of 2021.
Between 2015 and 2020, VC investment into the region grew more than fivefold, and investment and capital flows have continued their strong growth despite the pandemic. The number of venture investments into South East Asian tech start-ups rose by 20% year-on-year in the first half of 2021, according to a report by Cento Ventures, beating the previous record for deal volume set in 2019.
This momentum looks set to build, with Jungle Ventures estimating that the valuation of the region's technology start-ups will triple to more than $1trn by 2025 from a combined valuation of $340bn in 2020.
Despite record levels of investment and opportunity, foreign entrepreneurs and investors coming into South East Asia can find the diverse cultures and business environments across the 11 countries in the region potentially confusing to navigate, especially in the initial stages of exploration and expansion.
Making the leap
For this reason, European players making the leap significantly benefit from working with local partners. With its strategic location in the heart of South East Asia and consistent recognition as one of the easiest countries in which to do business, Singapore has proven ideal for an array of European start-ups, not only when it comes to expanding into the South East Asian market, but also for securing the relationships and investments to do so.
"A fundamental advantage of doing business in Singapore is the alignment of all key ecosystem stakeholders to the goal of making Singapore a friendly and successful region to do business from," says Ben Prade, partner at GP Bullhound, a London-based technology advisory and investment firm providing transaction advice and capital to the world's entrepreneurs. "From a European point of view, Singapore is the gateway to South East Asia – and increasingly the gateway to all of Asia."
In 2019, companies in Singapore accounted for three-quarters of the VC and private equity funds raised in South East Asia, and, despite a dip caused by Covid-19, momentum has rebounded rapidly, with tech start-ups in the country raising S$5.3bn in the first half of 2021 – up from S$3.4bn in the same period in 2020.
"For tech businesses expanding into Asia, Singapore is, in most cases, a very good place to open a regional headquarters," says David Thevenon, general partner at London-based Balderton, a venture capital firm focused exclusively on backing the best European-founded technology companies. "It is a great launch pad from which to access the rest of the region. The large contingent of US and Chinese tech companies present in Singapore makes it a straightforward place to do business, and to find or attract talent. It is also very international and family friendly."
Leaders at two Paris-based global investment companies echo these sentiments. Eurazeo is invested in over 430 companies, boasting a portfolio of €28bn in assets under management. They see that initiatives by Singapore, such as facilitating entrepreneurial passes, grants and talent mobility, have made expanding to Singapore, setting up of corporate structures and hiring more rapid and transparent.
Partech, one of the most active tech investors in the world, brings together capital, operational experience, and strategic support for entrepreneurs at seed, venture and growth stages. Canvassed for opinion, its management cited the ease of doing business in Singapore due to a well-organised and stable legal, financial and technological environment, well-aligned due to public and private organisations working together.
An ecosystem of investment
Singapore is home to nearly 4,000 tech start-ups, as well as 200 supporting organisations, including accelerators, incubators and research institutes. EDBI, a global investor in select high-growth technology sectors, plays a key role in this rich ecosystem as the strategic investment vehicle for Singapore.
"We invest globally in companies poised to be future leaders and tech innovators in industries of strategic importance to Singapore and the region," explains EDBI CEO and president Chu Swee Yeok, "actively supporting their regional expansion and capability development by leveraging our broad network, resources and expertise."
Of the many investments and partnerships that EDBI has established with European start-ups, Adyen and Screening Eagle Technologies are two prime examples where such robust support has facilitated confident navigation of the often complex and fragmented South East Asian market.
Dutch payments company Adyen has emerged as the global payments platform of choice for many of the world's leading companies, and, with EDBI's support, the company became the first global payments provider to be licensed as a 'Major Payments Institution' in Singapore.
Screening Eagle Technologies, created through a merger between the Singaporean company Dreamlab and Swiss company Proceq, offers a cloud-based technology platform for intelligent inspection of assets and infrastructure.
"We couldn't have a better partner than EDBI for scaling up our operations in Singapore and the region, and capturing digital transformation opportunities in an industry ripe for disruption," says CEO and co-founder Marcel Poser.
Besides closely supporting the company in setting up its regional headquarters and development hub in Singapore, EDBI also facilitated pilot projects with local agencies and customers in the built environment sector, creating opportunities to accelerate Screening Eagle Technologies' market expansion across South East Asia.
"EDBI's extensive network of corporate business partners and government agencies has been crucial in creating meaningful connections to drive our portfolio companies' market expansion, and our strong brand and endorsement also helps to elevate their reputation across the region," says Chu.
Proactive collaboration
Turning the lens towards key ecosystem players in Europe, Ben Prade at GP Bullhound agrees that such collaboration is crucial. "We share an open and productive relationship with EDBI, frequently sharing co-investment opportunities and making dozens of introductions across both our regions," he explains.
"It helps that Singapore has been extremely proactive in getting to know European companies through connections and investment, and has fashioned a message and approach that is very founder and entrepreneur-friendly. Various key stakeholders in Singapore's tech ecosystem such as regulators and investors are working together to create an environment that is welcoming to businesses from across the world."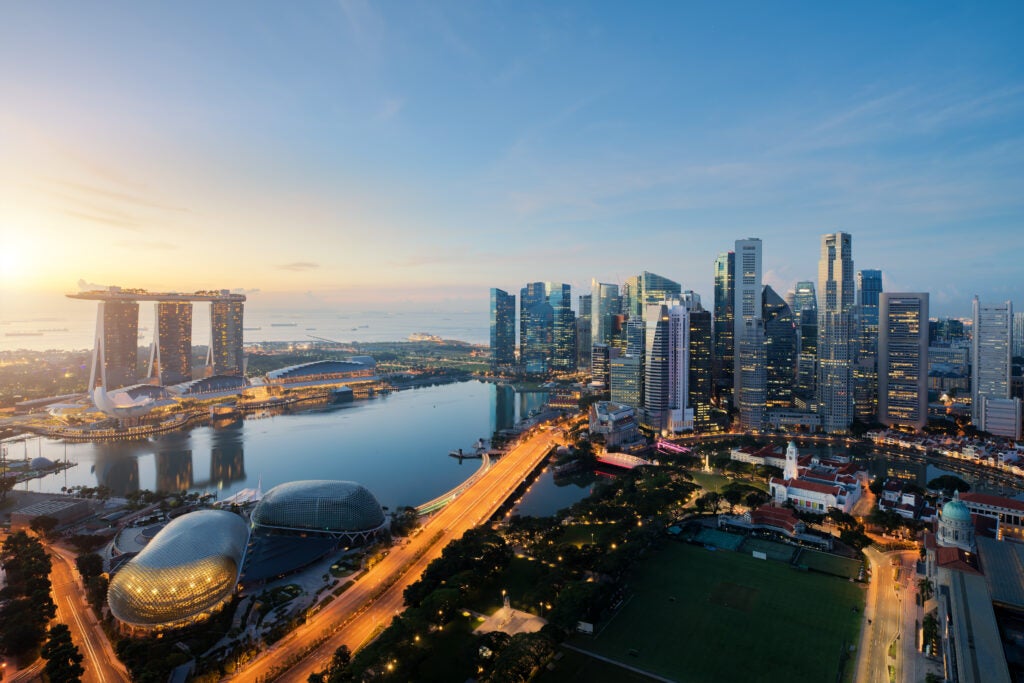 David Thevenon of Balderton also believes pooling talent, resources and expertise delivers huge value. "The main reason global investors partner with us is to gain exposure to some of the most exciting European start-ups and scale-ups," he explains. "The European market is at an inflexion point which makes it very interesting for investors. We have Asia-based LPs (limited partnerships) within our LP-base, who are available to open up networks, make connections, navigate challenges of building new business operations locally, and introduce our start-ups to experts that can support their plans.
"We see this as an important part of helping our portfolio companies aiming to build global leaders from Europe. For some LPs that are more strategic, they appreciate having a view into the innovation that is happening in Europe – especially in sectors where Europe has proved to be at the forefront, like fintech or insurtech for example."
Across the region, Eurazeo believes that new technologies and digital solutions in sustainability are up and coming, and intends to facilitate energy transition, foster greener mobility, build new industries, and offer climate change mitigation and adaptation solutions.
Indeed, the dynamism of South East Asia's digital economy means there is immense opportunity for a variety of players. "We are sector agnostic and invest across a whole spectrum of companies, as long as they have leading-edge technology or strong brands with demonstrable momentum," Thevenon says.
"We are particularly excited by the current wave of innovation resulting from the accelerated adoption of technology across consumer, enterprise, fintech and software infrastructure. Beyond business models and sectors, we are also very excited by authentic entrepreneurs who want to be bold in making a positive impact on our world, and a better collective future."
Creating an optimal landscape
This vision aligns closely with EDBI's focus on building up future economic pillars for Singapore. With an international network of venture capital funds providing insights into global start-up ecosystems, as well as deep expertise in their respective sectors of focus, EDBI has been tasked with deploying a targeted fund-of-funds modality to catalyse private sector investments into Singapore-based deep technology start-ups. This will be done by attracting, anchoring and co-investing with global VC funds that have a strong track record in specific sectors such as advanced manufacturing, pharmbio, medtech and agri-food tech. The scheme also includes a direct investment modality managed by SEEDS Capital and SGInnovate.
Other complementary initiatives by the Singapore government includes EDBI's Growth IPO Fund, which focuses on investing in late-stage private enterprises two or more funding rounds away from a listing, helping them to grow and prepare for an eventual public listing in Singapore.
"Our strategic vision and capabilities identifying and attracting future leaders into Singapore, anchoring key disruptive competencies and building enduring economic pillars for the future, really comes through with the breadth of EDBI's investment initiatives across deep technology venture capital funds and growth-stage start-ups, to late-stage enterprises working towards a public listing in Singapore," Chu explains.
Such programmes result in the creation of an optimal landscape for ambitious tech companies pursuing their next stage of growth, bringing together the best in innovation, investment and government support. This commitment to providing a platform for European start-ups looking to take full advantage of one of the world's most dynamic marketplaces should bring big returns for Singapore, investors and start-ups alike.
To learn more, read EDB's guide to how Singapore's tech ecosystem is helping drive South East Asia's booming internet economy.