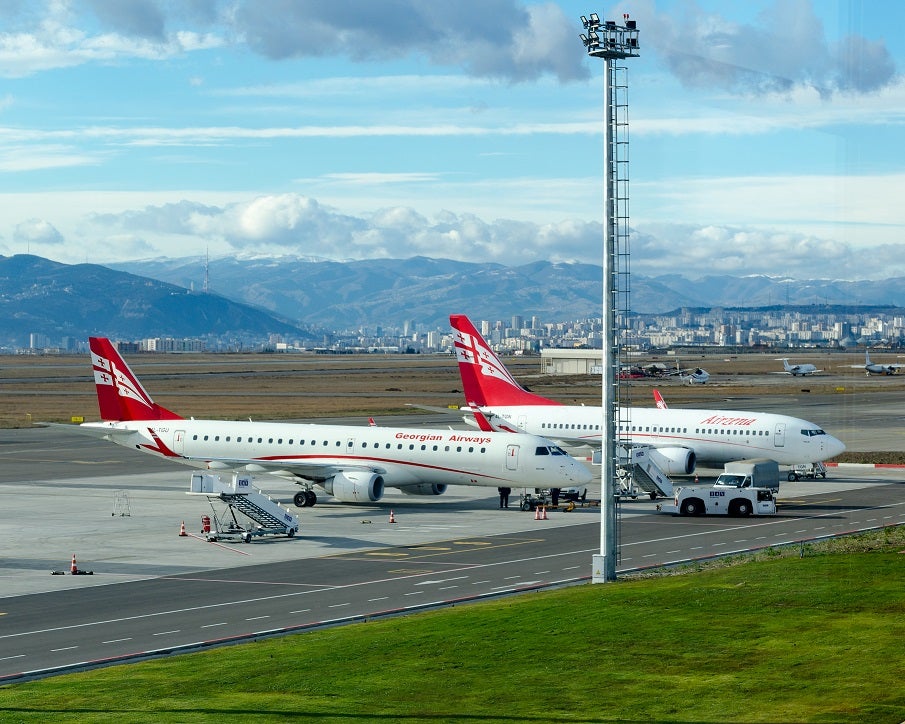 According to Oliver Wyman estimates, worldwide commercial aviation stock will amount to more than 36,000 aircraft by 2033 – an expansion of one third compared with current levels and a compound annual growth rate (CAGR) of 2.9%. The result is that aviation aftermarkets are also booming; maintenance, repair and operations (MRO) demand expanded by 18% in 2022, will top $94bn in 2023 and could reach $125bn by 2033. MRO's CAGR over this period – 2.9% – highlights that the industries' fortunes go hand in hand.
Aviation and MRO may be tied – but the regions that stand to benefit from their growth are less predictable. Although traditional big hitters like the US and China will remain major MRO players, new entrants are deliberately diversifying their economies and relaxing regulations. The result is a shift in the aviation world's centre of gravity.
Ingredients for growth
MRO keeps the skies safe and aircraft soaring, but against a backdrop of growth and disruption, a few key ingredients are combining to induce a strategic rethink among the industry's big players.
One is market fragmentation. Established players in MRO are increasingly looking to diversify and expand into new territories. For example, Abu Dhabi's Etihad Engineering and Jordan-based Joramco both provide MRO services for a wide repertoire of narrow and wide-body aircraft. Their dynamic pricing structures, responsive to season and volume, are creating significant opportunities for prospective MRO centres. Capacity constraints during peak season lead the conglomerates to seek conveniently situated outposts abroad.
This leads onto another key ingredient: location. Airlines typically prefer to perform maintenance operations within a four-hour radius from their base – but finding the capacity to do so is becoming increasingly difficult amid booming demand. Tbilisi, Georgia, nestled at the crossroads of Europe and Asia, is one example of the kind of location that could benefit; it can serve as a thriving MRO hub for both European and Middle Eastern destinations. The Netherlands and France are both around five hours' flight away while rising eastern European and Middle Eastern markets can be reached in just four hours.
Naturally, having the right infrastructure is another prerequisite for MRO progress, ensuring that aircraft are maintained and repaired in top-notch condition. Drawing again on the example of Georgia, the country's two critical airports – Tbilisi International Airport and Kutaisi International Airport – underscore the importance of world-class infrastructure for MRO success. Facilities at both are state-of-the-art and expansive; Tbilisi, for example, boasts a newly expanded terminal, launched in 2021, with an annual capacity of 2.5 million passengers. It provides a platform to transform the country's MRO potential into reality.
Locations springing to the fore
Georgia's infrastructural and geographical advantages exemplify the progress being made by new areas to grab MRO market share. A recent feasibility study on the country's MRO industry, conducted by market research company Frost and Sullivan, pointed to the confluence of factors that could help Georgia excel over the coming years. It will require substantial effort – but the report pinpoints the fundamental advantages and positive reforms already in place in Georgia, also serving to provide a blueprint for how it can be done elsewhere.
In Georgia, bureaucratic and tax reforms secured the country's position as the seventh-easiest country in which to conduct business, according to the World Bank's 'Ease of Doing Business' report for 2020. Minimal administrative hurdles and a straightforward registration process for foreign investors make it a prime choice. Plus, with the third-lowest total tax rate in the world – a mere 9.9%, according to the World Bank Group – companies can retain more of their profits. Georgia's 0% tax on retained profits and MRO operations sweetens the deal.
MRO companies looking to set up shop in Georgia can also benefit from the Foreign Direct Investment (FDI) grant programme. To participate, international companies are required to invest at least La8m (just under $3m) and create a minimum of 100 jobs. Companies that do so can claim cashback grants worth up to 15% of their eligible costs. These grants incentivise foreign companies to invest in the Georgian aviation industry. Georgia also benefits from intense interconnections with other major markets. The country's Deep and Comprehensive Free Trade Area, Association Agreement and visa-free travel regime with the EU offer many of the benefits of EU membership at a significantly reduced cost; Georgia tops the non-EU rankings in the OECD's 2020 index for low regulatory restrictiveness.
The availability of highly qualified labour at competitive rates is a defining feature of Georgian MRO. Skilled MRO operatives in the country are world-beating for cost-effectiveness; the annual salary for a senior mechanic is $900, senior engineers stand at $2,000 and quality managers at $4,850. Moreover, Georgia's education and MRO sectors are closely linked, with institutions like the Georgian Aviation University offering specialised courses in Technical Aircraft Maintenance. This ensures a continuous supply of well-trained personnel to meet the industry's demands.
Little wonder Georgia's MRO capabilities now stand strong compared with regional competitors. Its economic environment is markedly stable, with far lower inflation rates in 2022 and 2021 than neighbouring big hitters like Turkey. The country's competitive tax rates further enhance its appeal; 0% VAT on MRO services in Georgia contrasts with an eye-watering 27% in Hungary.
MRO companies have never been better positioned to exploit booming industry demand and expand their horizons. They must make informed decisions on where to expand – based on available incentives and a new location's in-built advantages. Georgia's example shows that branching out could bring businesses big benefits in the coming years.
Download the whitepaper on this page to find out more.