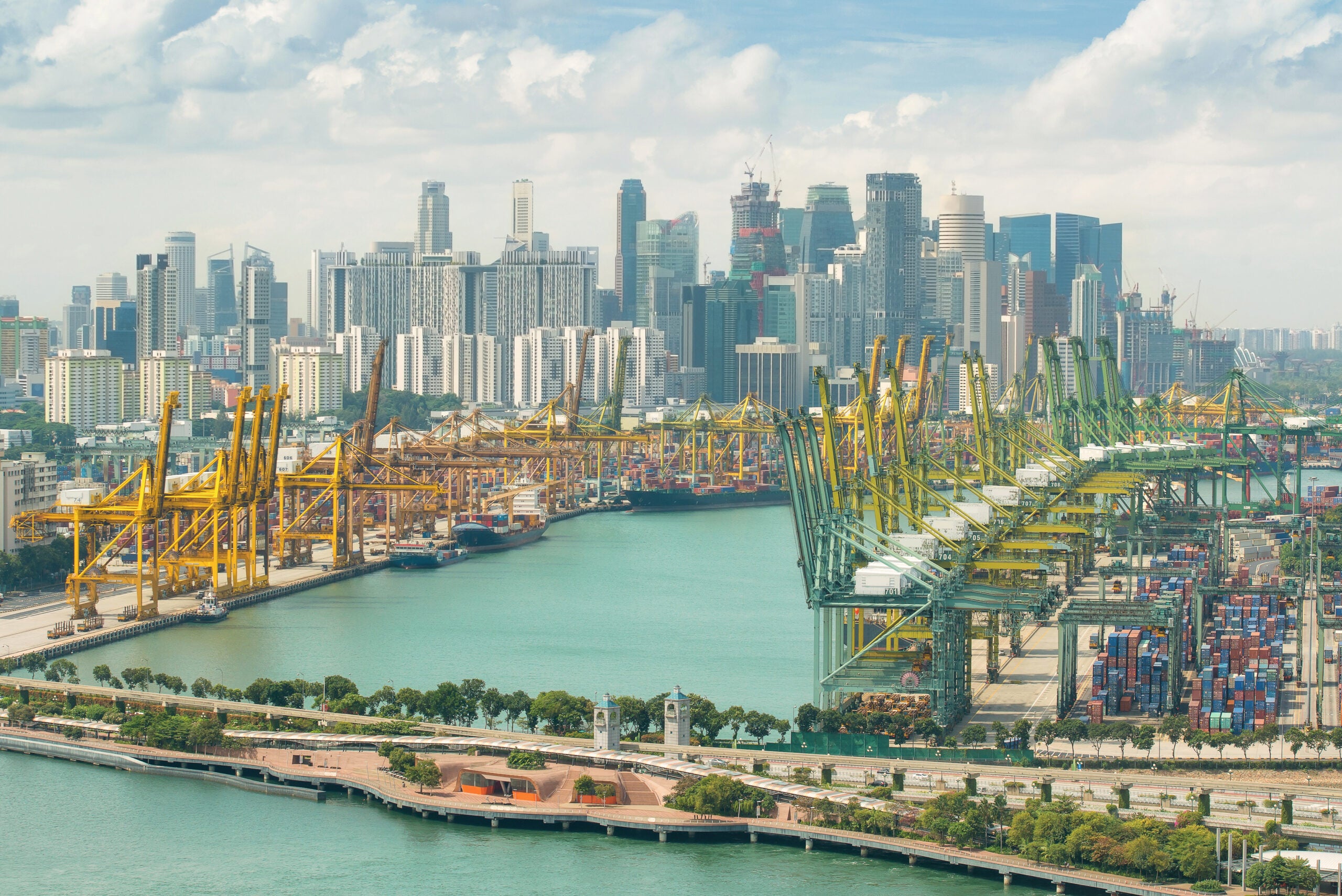 Leaders at Barry-Callebaut were looking to optimise procurement and supply chain processes within the business's South East Asian operations. The company had reams of data at its disposal, but not the tools with which to structure it properly. They held discussions regarding whether to develop a solution in-house, before ultimately deciding that the skills, systems and software they were pursuing would be better sourced externally.
The team at Singapore-based Stemly, which provides a decision intelligence platform that automates forecasting and optimisation of a company's supply chain and finance processes, was brought in to not only create a model for improving the purchase and processing of cocoa beans, but also pour through the data to help define the precise issues that needed to be tackled.orking in close collaboration, the two parties ultimately delivered a solution that ensured produce quality and minimised obsolescence, resulting in the savings of millions of dollars. The solution was so successful that it has already been expanded to a second Barry Callebaut plant in the region.
The success of the partnership speaks to the power of open innovation, with a large corporate combining its own industry expertise and scale with the skills and innovation that a start-up partner can bring to the table.
"An outside-in approach helps in defining the problem you want to solve and finding creative and cost-effective solutions," Barry-Callebaut's Asia-Pacific director of supply chain, Devendra Pendharkar, says of the decision to pursue such an approach. "As the world's largest cocoa and chocolate producer, we have deep knowledge of the cocoa bean, but working with external data science experts enabled us to codify that knowledge for creating a multivariate optimisation model for how we purchase and consume them."
Barry-Callebaut is one of a large number of multinational manufacturing powerhouses to choose Singapore as a base of operations. Manufacturers in Singapore are actively pursuing collaboration with the city-state's booming start-up ecosystem, driving efforts to find new advanced manufacturing solutions and placing Singapore at the forefront of the convergence of the physical and digital worlds. Manufacturing accounts for 20% of national GDP, with the World Economic Forum ranking Singapore second globally in its Readiness for the Future of Production Report. To help drive further growth, the government launched the Singapore Smart Industry Index, a tool enabling manufacturers to evaluate the readiness of their facilities and develop more informed industry 4.0 road maps across three main pillars: process; technology; and organisation.
"Open communication and structured project management is crucial for a successful engagement with corporate partners, creating a win-win scenario for both organisations."

Sanjay Saini, Stemly
Best of both worlds
For many on that journey, bringing in outside expertise can significantly accelerate the speed of travel. At Stemly, a product of Singapore's vibrant start-up scene, such collaboration is nothing new. The business joined corporate incubator ING Labs Singapore in 2018, and in 2021, became the first business to spin out from the programme, although it retains access to ING's global client network.
"We received tremendous support from the innovation team at ING," says Stemly co-founder and CEO Sanjay Saini. "The opportunity to partner with larger enterprises has been massive for us and is a great value-add for our product development efforts, concentrating on the key functionalities to deliver business outcomes rather than fancy features."
Such co-innovation and collaboration provide an unrivalled opportunity for tech platforms such as Stemly to develop and evolve their solutions in real-world environments tackling real-world problems. There is, however, an inevitable gap between the culture of a large corporate and the approach found in the start-up space. In that regard, there must also be a mutual appreciation that working together means building together and that success is often an iterative, non-linear process, involving setbacks as well as successes.
"Both parties need to understand the tedious process of having multiple iterations to reach consensus on the right functionality," says Saini. "Often partnership is about going through laborious stop-start processes and refactoring until a mutually beneficial outcome can be reached.
"It is important to work with the right customers, who have the same desire to solve problems in an innovative way, and who have the ability to take some controlled risks in solutions that have not been fully tried and tested on the market before. We found the right attitude in the Barry-Callebaut collaboration, and it has produced the best outcomes for them and for us."
Overcoming challenges
In the midst of pandemic, all work was conducted remotely, with the team spread across various geographies – a process made all the more complicated by the fact that the partnership presented a new way of working for Barry-Callebaut.
"We had to spend a lot of time upfront to find internal sponsors, align project goals with stakeholders and create an empowered project team," Pendharkar says of ensuring buy-in across the enterprise. "Working in short agile sprints was new to our people, but they embraced it once they saw the benefits of fast experimentation, which, of course, Stemly was already expert in."
"Working in short agile sprints was new to our people but they embraced it once they saw the benefits of fast experimentation."

Devendra Pendharkar, Barry-Calebaut
The project was staggered across multiple phases, starting with the delivery of an annual procurement plan, before subsequently delivering monthly and daily plans. "We built trust by a combination of two key ingredients: results and transparency, addressing issues together" says Saini. "We believe that this approach is the best way to build trust and a long-term collaborative relationship. Open communication and structured project management is crucial for a successful engagement with corporate partners, creating a win-win scenario for both organisations."
A culture of partnerships
Such win-wins are becoming an increasingly common sight in Singapore's manufacturing sector, known not only for having a vibrant start-up ecosystem but also for creating a culture of collaboration and partnership between start-up players and the plethora of multinationals based in the city-state.
"It offers a unique advantage to MNCs with regional headquarters here," Pendharker confirms. "Companies can set up an open innovation platform with start-ups to experiment on new ideas, and co-creation of solutions to test pilot and scale up within the organisation."
Indeed, Saini points to the growing number of corporates in the region forming venture capital and incubation business units, seeking active engagement with the start-up community in order to address both regional and global challenges head-on. It is an ecosystem that promises to benefit both sides hugely, enabling start-ups to grow at pace through tackling real-world issues at scale, and multinationals to tap into an incredible and ever-growing pool of cutting-edge innovation and talent. The success of partnerships such as that between Stemly and Barry-Callebaut will only serve to build further momentum in Singapore's co-innovation space.
To learn more about opportunities and incentives for investing in Singapore, read Invest in Singapore: Create What's Next