Quantum computing will usher in the fifth industrial revolution when it becomes mainstream. This assertion is backed by countless academics, experts and professionals in the tech sphere – but while unprecedented disruption as a result of quantum's rise is assured, the time frame for this emerging technology is unclear. Fully realised quantum technology will change the way businesses operate and ensure the safety of data as well as the ways in which it is processed. Logistics, advanced manufacturing, drug discovery and financial transacting are just a few of the business processes that could see exponential leaps forward. Here, Investment Monitor highlights five key ways in which quantum will change the world.
1. Cybersecurity
If data is the currency of the future, then data security becomes singularly important. Since the 1970s, secure data transmission over the internet has relied on the RSA algorithm. In 1994, mathematician Peter Shor came up with a quantum algorithm, which if run on a quantum computer could break (or at the very least seriously impair) practically all current cryptography.
Quantum is not a threat to ignore, because attackers can record sensitive data today and decrypt it in the future. Duncan Jones, Cambridge Quantum
Now that quantum computing has entered boardroom discussions, businesses have become alert to the security risks that are likely to ensue. Cryptography is rooted is almost every aspect of the digital economy, which means the cracking of the RSA algorithm will have seismic implications for the security of anything from financial transactions and personal data security to national security and utilities. However, according to the Global Risk Institute, it will be at least ten years before such attacks are feasible.
Deloitte analyst Itan Barmes says mitigating the potential security risks of quantum computing across a whole organisation is a complex undertaking. "Most organisations are not clear on how to approach this issue or the unknown timeline," he adds.
Although there is no complete or standardised set of solutions for this threat, much work is being done to address security in the quantum computing environment, including a method called Quantum Key Distribution (QKD), which is certifiably random – unlike current RSA and other standard encryption. Toshiba, which worked with BT to create the UK's first quantum secure network in 2020, anticipates the global QKD market will be worth $12bn by 2030.
How well do you really know your competitors?
Access the most comprehensive Company Profiles on the market, powered by GlobalData. Save hours of research. Gain competitive edge.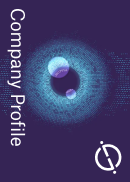 Company Profile – free sample
Thank you!
Your download email will arrive shortly
Not ready to buy yet? Download a free sample
We are confident about the unique quality of our Company Profiles. However, we want you to make the most beneficial decision for your business, so we offer a free sample that you can download by submitting the below form
By GlobalData
In the US, the National Institute of Standards and Technology is working on standardising post-quantum algorithms. A number of the top global banks, including HSBC, JPMorgan Chase, BNP Paribas and Citigroup, have visible quantum programmes exploring security issues. "I believe the important thing here is to realise is that there is no 'one-size-fits-all' solution and that it is important that many people are working on different types of solutions," says Barmes.
In a research note issued in June, GlobalData predicted that quantum computing will be security-ready by the time quantum computers gain enough computational power to threaten current encryption. "For now, [security concerns] are sensationalist click-bait," said the research note.
An example of a breakthrough in this area is UK-based Cambridge Quantum's announcement in June that the company had demonstrated – along with the Inter-American Development Bank – a quantum-safe blockchain with cryptographic algorithms using the world's only source of provably perfect and unpredictable cryptographic keys.
Duncan Jones, head of quantum cybersecurity at Cambridge Quantum, believes it is imperative that companies start acting now. "Quantum is not a threat to ignore, because attackers can record sensitive data today and decrypt it in the future," he says. "The first step is an exhaustive review of where sensitive data is stored and how it is protected. After this, companies can prioritise which systems to quantum-proof first. The end goal is to have all systems transitioned to quantum-proof algorithms and quantum-proof methods of key generation."
2. Quantum-as-a-service
Leading quantum computing companies are working on creating quantum-as-a-service (QaaS) offerings on specialist cloud-based platforms. Companies including IBM, Google, Honeywell and D-Wave are offering businesses the opportunity to experiment with quantum devices as well as starting to develop quantum code. QaaS is currently the primary commercial quantum computing offering.
Early adopters will have the advantage of understanding what [quantum] means in terms of their market and their business. Dr Ilana Wisby, Oxford Quantum Circuits
Oxford Quantum Circuits launched the UK's first QaaS platform in July. By accessing the company's private cloud, CEO Dr Ilana Wisby explains how companies can start experimenting with quantum, entirely remotely and securely, in a matter of days. Pharma and industrial customers are experimenting with small-scale molecular simulations, financial services companies with optimisation problems and cybersecurity. "Early adopters will have the advantage of understanding what [quantum] means in terms of their market and their business," says Wisby.
A company will only be able to identify specific use cases and problems that it can solve through the process of design and experimentation, Wisby points out. "Companies will learn to identify areas specific to them, which will give them a significant advantage and market leadership," she says.
3. Financial modelling
Many major financial institutions, among them JPMorgan, Goldman Sachs and Wells Fargo, are actively studying how quantum computing can be applied to financial instruments such as stocks.
Presently, financial markets use complex models to forecast returns based on Monte Carlo simulations (a class of computational algorithm that uses random sampling to solve problems that might be deterministic in principle). The finance sector is already at the vanguard of classical supercomputing, especially high-speed networks and storage to handle automated trading.
GlobalData thematic research states that while it is still unclear exactly how quantum computing will impact the finance sector, every major finance company is investing in exploring the possibilities and risk that quantum computing may bring.
In July 2020, JPMorgan released a paper using the Grover quantum algorithm to calculate the Fibonacci numbers, which are often used in investing. It validated its findings on Honeywell's System Model HØ quantum computer.
In April 2021, Goldman Sachs announced findings of research it carried out with Silicon Valley-based QaaS company QC Ware that demonstrated new quantum algorithms that performed classical algorithms for Monte Carlo simulations 1,000 times faster than classical methods. However, currently available quantum hardware has very high error rates. Upon the announcement, William Zeng, head of quantum research at Goldman Sachs, said error-corrected hardware that could successfully run the company's quantum algorithms would be expected to become available in ten to 20 years' time.
4. Logistics and manufacturing process optimisation
Multinationals are experimenting with quantum-enabled fleet logistics to optimise their supply chains and manufacturing. Quantum algorithms can solve real-world optimisation challenges such as designing manufacturing processes, filling shipping containers and routing delivery trucks or passenger jets, among other things.
As opposed to a classical computer that must, essentially, trial every route before deciding on the optimum, quantum computers have the potential to provide an optimum by taking all routes into account at the same time. GlobalData researchers
A quantum computer's ability to simultaneously consider all potential output states of a calculation lends itself to logistics problems, according to GlobalData thematic research. "As opposed to a classical computer that must, essentially, trial every route before deciding on the optimum, quantum computers have the potential to provide an optimum by taking all routes into account at the same time," the research says.
Examples include Volkswagen and quantum start-up D-Wave running a pilot real-time route optimisation application in October 2019 involving nine municipal buses running between 26 stops in Lisbon. In August 2020, Microsoft announced a partnership with Toyota Tshuso and Jij, a quantum algorithm and consulting start-up, to optimise traffic signals in a large-scale city simulation that reduced traffic waiting times by 20%.
Quantum technology also provides opportunities for manufacturing process optimisation. A quantum computer's ability to simulate processes and chemical reactions means that many companies have already embarked on research partnerships with quantum computing companies.
An example is the collaboration between Volkswagen and D-Wave's quantum system to solve paint shop scheduling, demonstrated in November 2020. The demonstration worked out the best way to organise cars to be painted in a production line, thus reducing the number of times that colours needed to be switched, and significantly reducing costs.
With molecular simulations enabled by quantum technology, it is hoped that battery development for the auto industry will see accelerated development. IBM and Daimler, the parent company of Mercedes-Benz, are investigation the use of quantum simulation for battery development. According to GlobalData thematic research, this may prove an important step on the route to lithium-sulphur batteries replacing the less powerful and more costly lithium-ion batteries.
5. Medical discovery
Precision molecular modelling cannot be done on classical computers. Quantum computers will provide the leap in precision to widen the field of personalised medicine, dramatically reducing the time and cost of the drug discovery process while enabling the creation of superior drug therapies.
In January 2021, Roche announced a partnership with Cambridge Quantum to develop algorithms for early-stage drug discovery. The collaboration will use Cambridge Quantum's quantum chemistry platform to supplement Roche's efforts in creating an effective treatment for Alzheimer's. This partnership is typical of what will happen in the field of drug discovery and medical research as quantum technology matures.
So, from making the world more cyber-secure to helping to treat incurable diseases, quantum computing has the potential to change, and improve, every aspect of the world as we know it. It is just a case of how quickly this technology will be adopted.