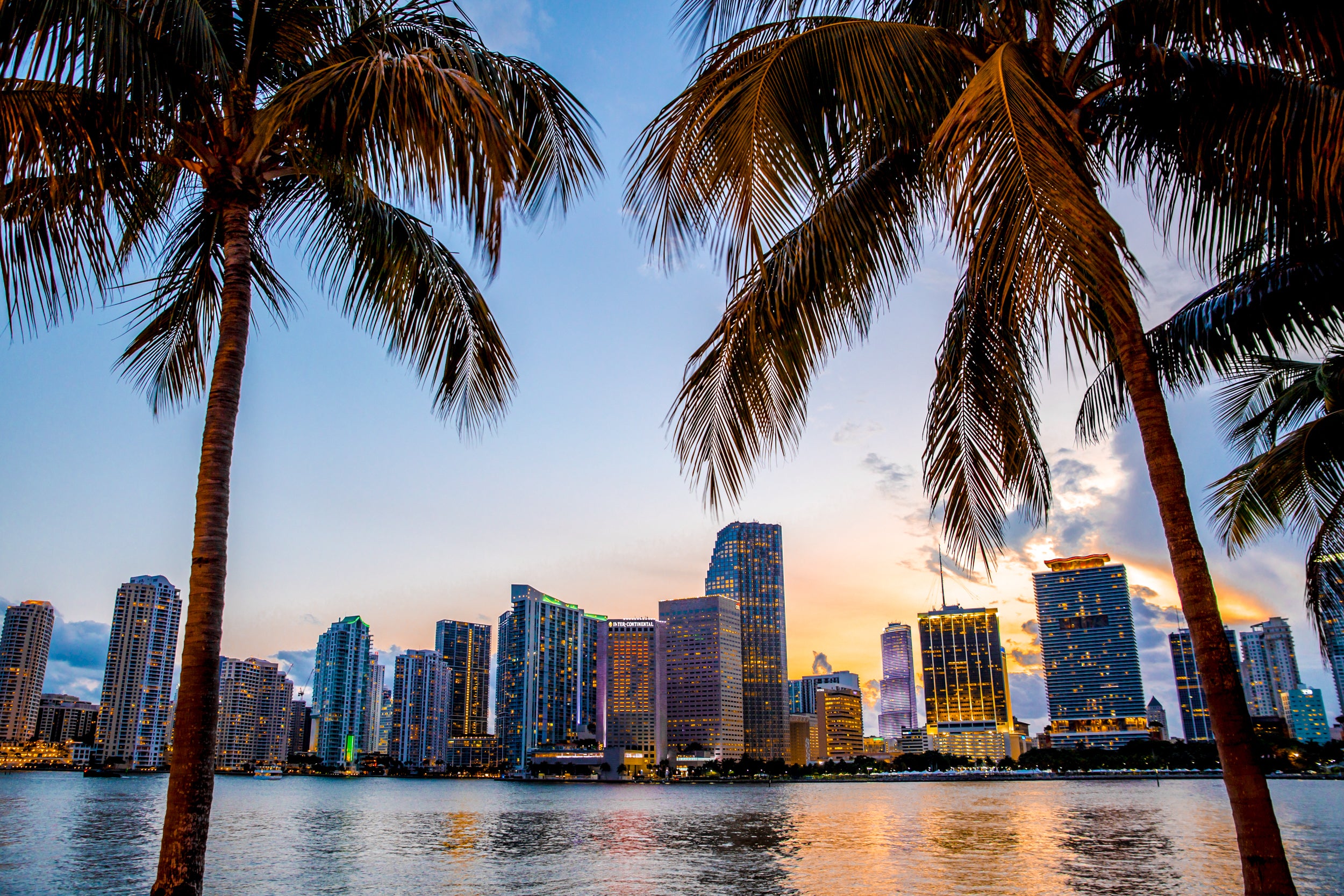 Miami has always showcased its diverse culture and nightlife. With beaches and bars and beautiful people galore, the 'capital of Latin America' is a well-established destination to let loose and have fun.
While this reputation has made Miami rich, generating over $1.5bn in tourism tax annually, the city – and South Florida more widely – has traditionally felt a long distance, both physically and culturally, from the tech hubs found on the Pacific west coast.
However, with the pandemic disrupting traditional enterprise models, Miami is suddenly the buzz location for tech investment. Over the past 18 months, hundreds of companies, from cryptocurrency to digital marketing, have set up shop. Last year, the city witnessed more than $970m in venture funding, up from just $135m in 2016.
It is a trend extending beyond the city limits and across South Florida, with new and established tech businesses also being drawn in increasing numbers to Broward and Palm Beach counties, attracted by a large array of investors, support groups, accelerator programmes and a burgeoning talent pool.
Nor is the tri-county area stopping there. Doubling down on what made it such a seductive destination for fun-seekers, while broadening its appeal for hard-nosed wizards of the tech world, local ambassadors are busy attempting to transform the region into the tech destination of tomorrow – with momentous consequences for start-ups and multinationals alike.
Welcome to the party
Until recently, South Florida wasn't really on Ryan Rea's radar. Raised in rural Pennsylvania, he spent years working in established tech hubs along the West Coast: San Diego, San Francisco, Seattle. However, feeling the need for a change of scene, Rea decided to switch coasts. He hasn't looked back since. "Miami isn't just a great place to party," he says. "It is a great place to live and work."
Rea, a true champion for the potential of South Florida tech investment, is far from a lone voice. Over the last year, dozens of US tech titans, from Peter Thiel to David Sacks, have made the move. That is reflected in the numbers. One recent study found that Miami is the city with the most start-up activity in the US. Venture capital funding was up 271% year-on-year in Q2 2021, according to The National Venture Capital Association and PitchBook.
To a certain extent, this frenzy can be understood in terms of what has always made South Florida popular. With average temperatures ranging from 20°C to 29°C, this is a place with a warm, hospitable climate. Then there is Miami's nightlife, already impressive pre-pandemic, and recently enjoying a big influx of new bars and restaurants.
At the same time, the Covid-19 crisis has highlighted the lifestyle benefits of South Florida compared with more established centres, especially San Francisco. With social problems, Covid restrictions and extortionate rents cited as significant issues within Silicon Valley, Rea says it is understandable that a new generation of pioneers are heading east. "When you come to Miami, you feel how energetic and dynamic the city is," he says. "This feels like a place where things are possible."
Getting down to business
It is a direction of travel that is receiving significant governmental support. Over the past year, Francis Suarez has been on a publicity drive. The mayor of Miami since 2017 – and recently re-elected by a landslide – Suarez has worked hard to turn his city into a southern Silicon Valley. In fact, his dedication even extends to Twitter, where Suarez has slid into the DMs of potential investors with questions about his hometown.
This commitment is typical of Miami's government more broadly. Although the city still happily flaunts its fun-loving reputation, local leaders clearly understand that competing with Silicon Valley comes down to more than the prevalence of beach bars and sunshine.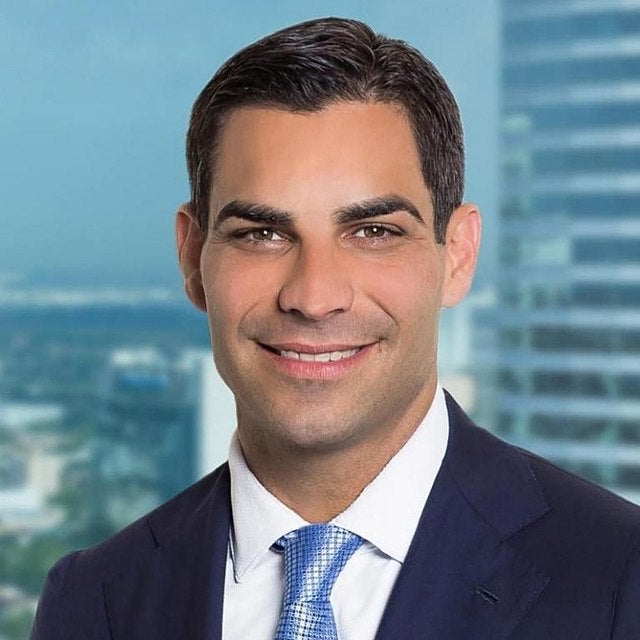 That begins with the city's impressive tech infrastructure. Home to the Network Access Point of the Americas – a six-story, 750,000ft2 data centre – the facility already offers direct peering access to more than 600 enterprise customers. That is shadowed by blisteringly fast internet: 56% of Miami enjoys download speeds of 1,000mbps or higher, more than twice the national average.
The city does its part to seduce new arrivals in other ways too. The Downtown Development Authority (DDA), for example, pays new companies for every local job they generate. Since kicking off last year, in fact, the DDA's 'Follow the Sun' campaign has created nearly 1,900 jobs in Miami.
At the same time, Florida offers several advantages for would-be entrepreneurs. As one of seven states that doesn't levy income tax, Rea suggests that new Floridians can expect to boost their salaries by up to 30%. Florida also has robust intellectual property and fraud protections, something Rea says contributes to the "overall package" of the state and its most famous conurbation's value proposition.
Built to last
Although it upended many of the assumptions about where tech giants are willing to move, there is a clear sense of urgency in terms of acting upon this shift in attitudes. In fact, might Silicon Valley reclaim the ascendancy as the impact of the pandemic subsides?
Rea isn't so sure. With hundreds of new enterprises already established in the city, he argues Miami now has a "support system" in place that will stand the test of time. If nothing else, this is reflected by Rea's own experiences. A Telegram group he is part of, supporting new tech migrants to South Florida, now boasts around 1,000 members (they started on WhatsApp with just a few dozen).
More to the point, there are signs that Miami is investing in future generations of tech entrepreneurs too. For one thing, the city already hosts more than 40 EdTech start-ups. That includes Ironhack, which offers coding and UX bootcamps in the city (and elsewhere), and recently secured $20m in new funding.
Partnering with tech investor Softbank, meanwhile, the city recently launched its 'Data Science for All' initiative, which will teach 10,000 Miamians to become data scientists over the next few years. Miami Dade College, for its part, has a partnership with Tesla, training ​young people to become electric car technicians.
No wonder Rea argues that Miami's tech revolution is more than a Covid fling. "Over the past 18 months, we have been able to build a foundation that will serve us well in the future," he says. "I think that will keep people coming here."
Given everything Rea's adopted city has achieved already, there is little reason to doubt him. Expect that Telegram group to balloon even further over the coming months.
How can your company join the Silicon Beach tech revolution? Talk with the PoweringFlorida team today to find your next location in South Florida. Visit them at PoweringFlorida.com.