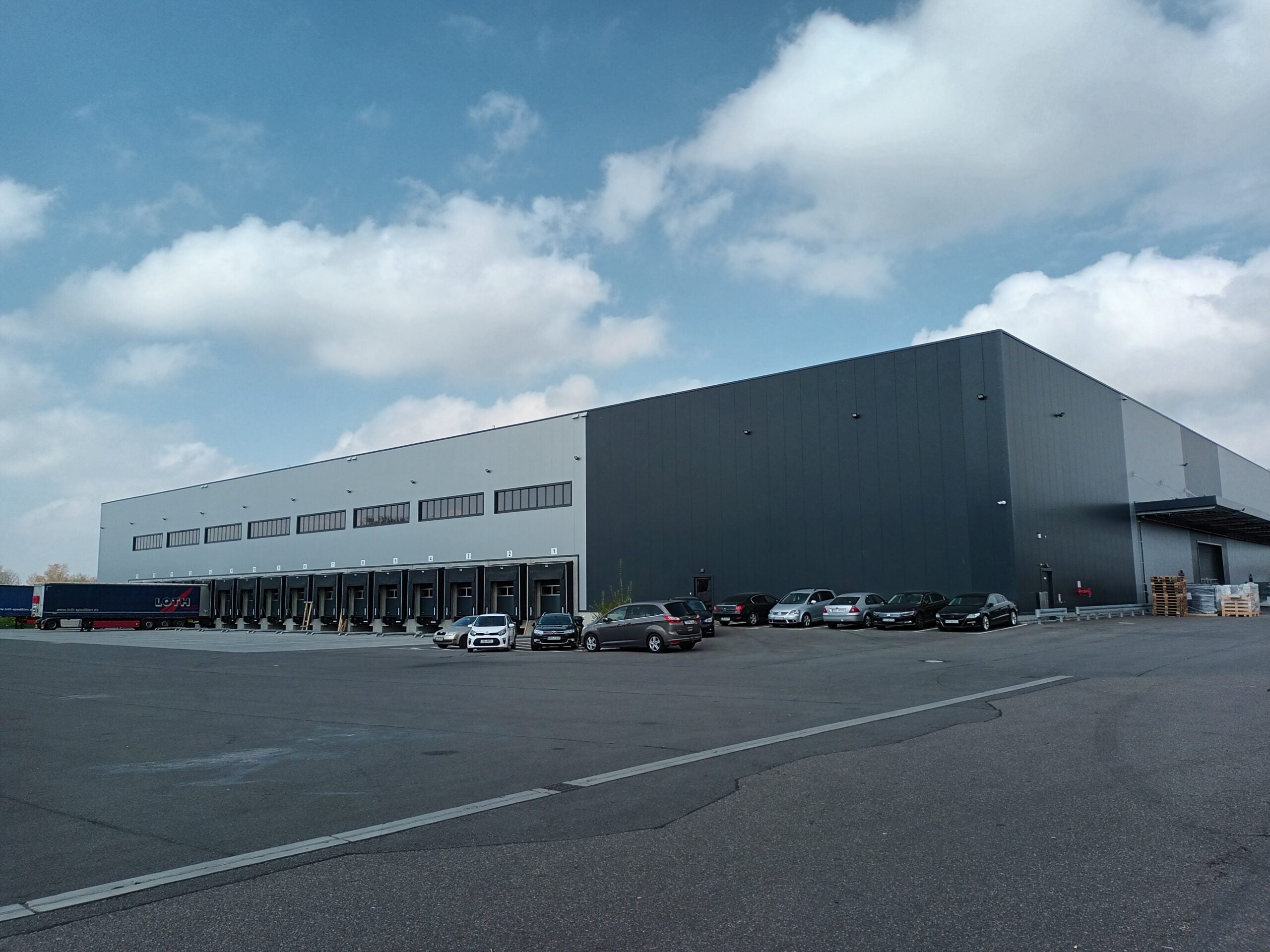 E-commerce plays an increasingly vital role in our daily lives. In fact, a new report from Statista projects that e-commerce in Europe and the US is expected to grow by 47% to 50% in the next three years, far exceeding estimated growth in the current largest e-commerce market, China1. To keep up with this growth, e-commerce fulfilment business Huboo has decided to expand its reach across Europe. In this article Gerald Schmitt-Reichardt, Huboo site manager in Leipzig, explains why it chose Leipzig over other region hubs.
Can you tell us a bit about your business?
Certainly. Huboo is a fast-growing e-commerce fulfilment provider that enables retailers of all sizes to access a complete end-to-end fulfilment operation within minutes. Huboo takes care of everything from inventory management to picking, packing, and posting products to customers all over the world via a global courier network. Our intuitive software gives customers complete control over their fulfilment — from transaction management, quality control, order tracking and billing information to integration with sales channels and marketplaces — which when combined provides businesses with the tools and space they need to grow their businesses.
Why did you decide on Leipzig as a place for European expansion?
Huboo is going from strength to strength. We're now in our fifth year and we've raised a significant amount of investment to expand our reach across Europe to even more customers. Huboo is currently in the UK, Netherlands, and Spain, and that's going well. We're building a solid foothold in those regions, but now we're looking to reach out further into Europe, around 16 additional countries. These successes made the decision to open a location in Leipzig a simple one. Leipzig has long been a hub for logistics and supply chains, perfectly positioned in Europe as a gateway to the continent and eastern Europe, which we're now focussed on.
What benefits does Leipzig offer your business?
It's all about the access to the German market, the German market being the largest in Europe, and beyond. As a centre for commerce, Leipzig is very well positioned to help us achieve those goals. It provides new opportunities for our existing customers, also access to new customers, and a chance to build a network in Leipzig itself. Feeding into the local economy is particularly important for Huboo — which I'll come back to in a moment. Plus, I think it'd be mistake not to mention Berlin is just an hour and 20 minutes away by train.
How is the deployment going now?
We just received the keys to our new premises a couple of weeks ago, and we're progressing with the warehouse/office build. We're excited to begin branching out and seeing more of Leipzig and what it has to offer.
Could you expand on how Huboo will feed into Leipzig?
Well, no matter what country we're in, Huboo considers itself part of the region. In Germany, we are Huboo Germany. In the Netherlands, we're Huboo Netherlands. Obviously, we can't employ people from the UK in all these countries, so we liaise with local employment agencies to gain access to talent. Our local partner, Invest Region Leipzig, an economic development agency based in the country, has been very helpful at plugging us into local recruiters. We're also hoping to work with local transport companies, providing business to that sector. Now, we're looking to local signage companies to produce our Huboo signs, a much better option than carting a 6×6 meter sign over from the UK. I also mentioned earlier that we're doing a refit of our new Leipzig warehouse, which means hiring local builders and architects.
Has the availability of talent there been helpful and why?
Leipzig and the Saxony benefit from a wealth of brilliant talent in the area, in many different disciplines, so this has been very helpful in identifying and recruiting great people. The university provides excellent support to graduates at the start of their careers, and they've helped us identify useful candidates. We're very keen to get graduates to build our business with that talent, but also to help them grow in their careers. Hopefully, they will see we're a very attractive company to work for. Currently, we are around halfway there on a 32-person initial recruitment drive within Leipzig. Nine of those will be Business Development Managers, one of the most essential components of our operations, so it's important to have a local partner that can help you find the best individuals for the job.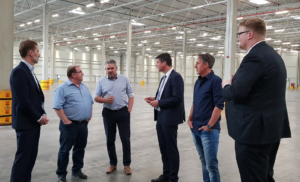 What support mechanisms are available?
We were put in touch with Invest Region Leipzig, which supported us all the way, especially with finding suitable warehouses that would meet our needs. They came up with several options for us to review. We were very close to signing off on a very good location, but a large automotive manufacturer pipped us to the post. Invest Region Leipzig started back on the search immediately — that's the level of service we were getting — and I think that's indicative of what you can expect from Leipzig as a region. People are very keen to help, especially if you're planning to plug into the economic pipeline. We found that next warehouse soon after and we're very happy. Everything I've mentioned in this interview has been in some way supported by Invest Region Leipzig.
Anything else you'd like to add?
Yes, a personal shoutout for Invest Region Leipzig. They were instrumental in assisting Huboo to settle in Leipzig, particularly, as I mentioned, in finding and finalising a warehouse site in Leipzig. It's not an exaggeration to say that we couldn't have done it without them. At the very least it was a much smoother ride. All the team members at Invest Region Leipzig, particularly Sophie, we're eager to assist with their extensive local knowledge, personable attitudes to work, and expertise in their respective fields. They are proactive and always answer their phones, just those sorts of people. We're excited and ready to start building the next phase of our European journey.
To find out how more about Leipzig, download the whitepaper above. Invest Region Leipzig can also be contacted by clicking this link.
---
1 https://www.statista.com/chart/22729/e-commerce-sales-growth-by-region/