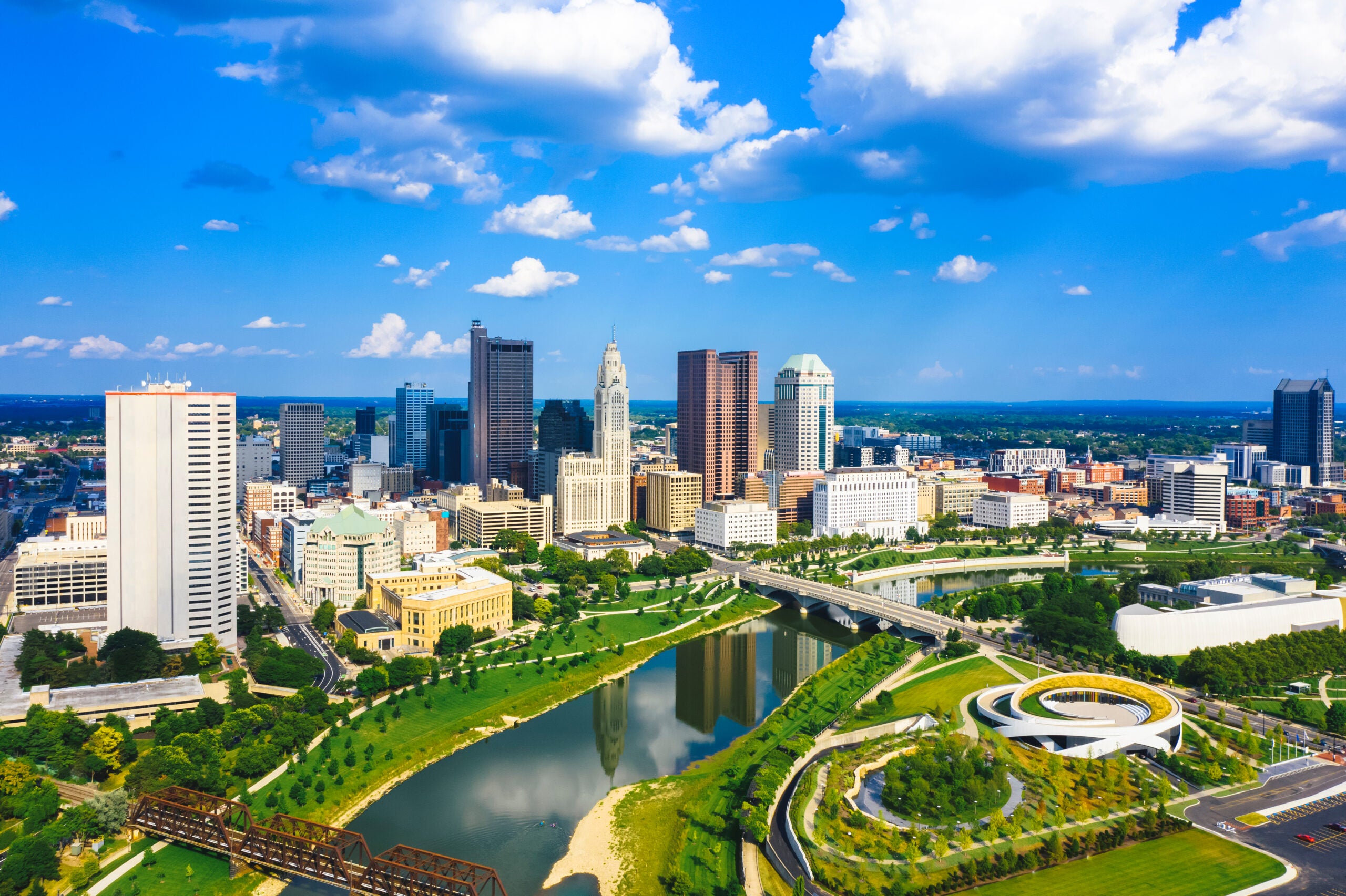 Advanced manufacturing companies are looking to stay ahead of the competition and match the explosive growth curve of technology in industry 4.0. Businesses have a lot to consider when choosing a new base of operations in the US, and the industrious state of Ohio could hold the answers.
JobsOhio, the state's private economic development corporation, drives growth through a state-authorised, private funding model that includes a network of partners to provide a state-wide reach with a local touch. With more than 120 people working from its Columbus office, including entrepreneurs, economic developers, impact investors and seasoned private sector specialists, JobsOhio works at the speed of business to enable them to quickly establish or expand their footprint.
Investment Monitor spoke with Glenn Richardson, managing director of Advanced Manufacturing and Aerospace, about the opportunities that JobsOhio provides to businesses and why the region could be the best move for your company.
First, why Ohio?
Consider Ohio's value proposition for a moment: we are the seventh-largest state in the country and the third-largest in terms of manufacturing employment. We have this amazing mix of affordability, quality of life, diverse industry, diverse communities, a strong post-secondary education and training system, and a physical location near 60% of the US and Canadian marketplace. That makes Ohio very well positioned to lead the conversation around reshoring and onshoring of businesses and people. At the same time, remote work has loosened the "golden handcuffs" of office proximity, and we are seeing tens of thousands of workers and their families leaving the coasts and larger markets.
Ohio has invested more than $15.5bn over five years. We are investing in three Innovation Districts in Cincinnati, Cleveland and Columbus that are anchored by Ohio's world-class universities and medical centres, so that we can go toe-to-toe with the best coastal silicon, software and bioscience plays. They will provide more than 45,000 STEM graduates, position Ohio as a global leader in healthcare, tech, IT and life science R&D, and serve as beacons to attract still more talent and investment. Companies like Intel are noticing and collaborating with the state and JobsOhio to take advantage of these strengths. Intel just committed to invest $20bn in private capital and create 3,000 direct jobs for their first semiconductor manufacturing operation in over 40 years.
Learn more about Intel's decision to come to Ohio at www.intelinohio.com.
How do funding models and incentive programmes benefit investors and manufacturers in the region?
The stability of our funding is a major advantage as we look at long-term projects and initiatives. As a private corporation with an independent source of funding not connected to tax dollars, we can spend our time focused on deal-making instead of chasing funds. When we sit across the table from a CEO, we have both the credibility and the resources to negotiate decisively. While we work alongside state government to bring all of the resources of the state and JobsOhio to the table, we don't make hopeful promises that are dependent on some future legislative appropriation or budget deal; we make deals we can close independently, and we stay invested for the long haul."
Ohio is on the front end of an amazing opportunity. We have launched 12 major new initiatives ranging from air service and broadband to Innovation Districts, talent attraction and upskilling, growth capital and inclusive development. Investment loans and grants have been boosted from $150m to $500m annually, and Ohio is positioned to become the new centre of gravity for next-generation industries and talent.
How can expanding businesses select the best location to suit their needs?
A traditional manufacturing site selection decision often comes down to a calculation of start-up and ongoing operational costs. Ranked second among all states in "Cost of Doing Business" by CNBC, Ohio makes a compelling argument for manufacturing companies looking to find the best value in their wages, utilities, office and industrial space. Site Selection magazine's Governor's Cup ranked Ohio number one in projects per capita for two years in a row, and JobsOhio's customer satisfaction score ranked first with a world-class Net Promoter Score of 86.
JobsOhio has multiple programmes related to sites and buildings, from revitalisation to development-ready sites. Ohio is investing $2.5bn dollars from all sources over the next five years to create a diverse portfolio of job-ready sites around the state.
To assist companies with industrial site selection, our SiteOhio authentication programme and property database guarantee prospective buyers that all utilities are on-site and have adequate capacity, that due diligence studies have been completed to mitigate risk, and that surrounding areas have been vetted for compatibility with industrial operations and advanced manufacturing in mind.
Can you tell us about the recent legislation that allows for extended terms for megaprojects?
On 30 June 2021, Ohio Governor Mike DeWine signed House Bill 110, legislation containing the State operating budget, into law. Thanks to support from legislative leaders and key stakeholders in the Ohio business community, HB 110 established a new class of economic development project in Ohio, the "megaproject", and scaled up the incentives available to attract them. This allows Ohio to be competitive for the largest projects.
Previously, Ohio law limited economic development incentives, such as the Job Creation Tax Credit, Enterprise Zone Exemption, and Community Reinvestment Area Exemption, to a maximum term of 15 years. Now, companies that qualify as a "megaproject" are eligible to receive these state incentives for a term of up to 30 years.
To qualify as a "megaproject" the new development project must meet the following requirements: the project requires unique sites, extremely robust utility service, and a technically skilled workforce; the taxpayer that undertakes and operates a megaproject (megaproject operator) must compensate project employees at an average hourly wage of at least 300% of the federal minimum wage; and the megaproject operator makes at least $1bn in fixed-asset investments, or the megaproject operator creates and maintains at least $75m in Ohio employee payroll.
How can companies benefit from Ohio's skilled workforce? How does the region supply in-demand talent/fill skills gaps?
JobsOhio's robust talent and workforce strategy combines proactive talent attraction, talent growth and retention, company talent support, and upskilling/reskilling initiatives to set Ohio businesses up for long-term growth.
This commitment comes to life through incentives such as the JobsOhio Workforce Grant, which promotes job creation by providing funding to companies for employee development, and JobsOhio's Talent Acquisition Services, which helps implement training programmes for existing employees, new hires and prospective candidates. Our Ohio to Work programme is helping displaced and at-risk Ohio workers find new employment or pursue reskilling opportunities for in-demand jobs.
In addition, JobsOhio continually invests in the state's workforce to grow the talent pool for tech, life sciences and advanced manufacturing occupations, and to increase credentials, education and innovation in these areas. For example, in early 2020, JobsOhio announced a $1.5m investment for existing manufacturing skill programmes in six institutions, with a goal of increasing the number of workers with in-demand skills to power north-west Ohio manufacturers.
When you combine Ohio's unique value proposition with one of the best business climates in the country, along with the competitive advantage JobsOhio's unique structure provides, it is clear that Ohio should be near the top of any list when looking for expansion and relocation opportunities.
Download the whitepaper above to find out more.