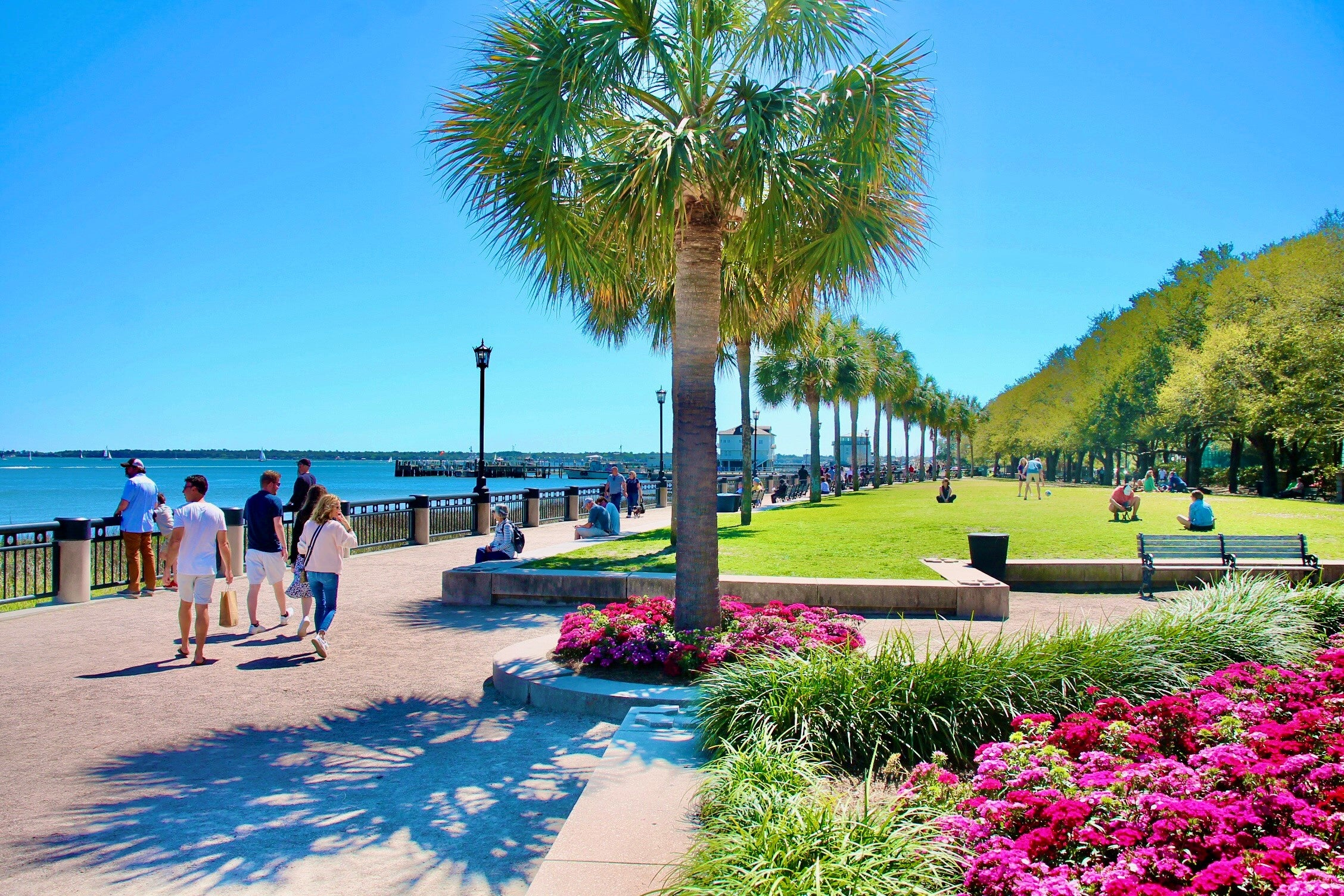 Originally based in Slovenia and then Germany, Andreja Tajnic has worked for Belimed Infection Control, a global provider of medical sterilisation and disinfection technology, for more than a decade. In 2021, the Slovenian national left her position as one of two managing directors of Belimed's German office with a focus on finance and IT to pursue an exciting overseas opportunity: chief financial officer (CFO) at Belimed USA.
Her move to the company's US offices located in Charleston, South Carolina, was not just a new step in her career at Belimed. It was a chance to realise a long-term ambition.
Tajnic kicks off our 30-minute Zoom call by explaining that she has always been driven by life's challenges, both big and small. "I am a person who likes challenges," she says. "I always have target goals, and one of them was to prove that I could make it here in the US.
"I always had the wish that I would come here. It is a very corporate-oriented country and I wanted to be in a US corporation. I wanted to feel that beat and experience how they do business, and that is why I was accepting of this challenge."
Settling in
As she arrived and got settled into the new role, it didn't take long for some culture shock to set in. She recalls feeling taken aback by how friendly and polite the locals were – from strangers asking how you are to business colleagues including smiley faces in emails. Tajnic believes this was heightened by the fact she had moved to a state in the south of the country, where kindness and warmth are important societal customs.
It took Tajnic some time to get used to the convivial charm of the southern state. Occasionally she felt she should adapt her own "straight to the point" style of communication to a gentler one, although colleagues encouraged her not to change. She now believes she has "loosened up" in many senses – and even uses the occasional smiley face herself.
In Belimed's Charleston office, Tajnic has appreciated the executive team's focus on developing and constantly strengthening company culture. As CFO, she quickly jumped on board. "It is not like you just have your own department and mind your own business. Here we are saying 'this is a Belimed thing', not a department thing. We are going for the common goal, and it means more and more interactions between departments."
A global leader in infection control, Belimed's products are used by the sterile processing departments of hospitals around the world to protect the lives of patients and staff. The company has its headquarters in Switzerland as well as offices in eight other countries around the globe. In 2008, it relocated its North American base from Miami to Charleston to take advantage of the region's business climate, talent and quality of life.[1] In its Charleston location, Belimed has a corporate office for sales and service admin, marketing activities, product management and G&A functions. There is also a warehouse for spare parts and equipment.
Sunny Charleston
Tajnic has now been in Charleston long enough to feel well at home, although she also expresses a feeling that she is always on vacation. The image she paints of the area is certainly idyllic for those that enjoy a relaxed way of life accompanied with picturesque surroundings and regular sunshine. South Carolina is well known for its subtropical climate comprising hot summers and mild winters.
Thinking back to the previous New Year in Charleston, Tajnic remembers celebrating outside with family, and everybody wearing shorts. In spring and autumn, the weather is above 20°C almost every day. Even in the mornings and evenings there is little need for a winter coat – especially for a hardy Slovenian.
The correlation between sunshine and general well-being is a well-studied one. Asked whether she feels its affects, Tajnic says: "There is lots of sun. It brings you joy, definitely."
Exploring the area
The Charleston area is well known for its beautiful large beaches, which draw US holidaymakers in search of some peace, relaxation and stunning sunsets all year round. Add to that the city's reputation for superb food and top-rate restaurants, plus its deep and fascinating history, and it is easy to see why the area is a popular one among tourists.
Particularly on the weekends, the feeling of the downtown is magical, says Tajnic. "Just speaking about it brings a smile to my face. For me, the most joyful time is when I am with my husband in the city centre on a Saturday morning. We live very near to the main streets of Charleston; it takes us approximately 20–25 minutes to walk to the city centre. This is always the best time. There are lots of people outside having fun, walking and taking the history tours with a horse and carriage."
According to Tajnic, Charleston offers work-life balance like nowhere else. "What Charleston offers is great," she remarks. "Anyone moving here for work is definitely coming to the right place for an amazing lifestyle, not just work. I am very much known as a workaholic, but despite that, when it is the weekend, there are so many great places to go."
She believes this combination of innovation, connectivity and quality of life is why so many companies are choosing to relocate or expand to the region. These include large tech companies, automotive manufacturers, and many smaller companies in the healthcare and life science industries too, of which Belimed is one.
In Charleston, life sciences teams are also finding the perfect environment in which to develop game-changing technologies that transform patient care. The region's innovation ecosystem is expanding rapidly as more and more talented individuals and entrepreneurs are drawn to the region. As such, Charleston has repositioned itself not only as an important port and tourist city, but also as a diverse hub for innovation.
"More and more international companies are coming to Charleston," Tajnic adds. "It is a very open city to global communities and diversity."
For companies hoping to transfer a large proportion of professional talent to a new city, quality of life factors can make or break the relocation. Choosing a site that satisfies business requirements while also offering an attractive and appealing place for staff and their families is vital. Charleston succeeds by being a thriving life sciences hub that is also a wonderful place to live.
Discover why global life sciences businesses are choosing this thriving region. Download the white paper 'Charleston, USA: A life sciences hub' here.