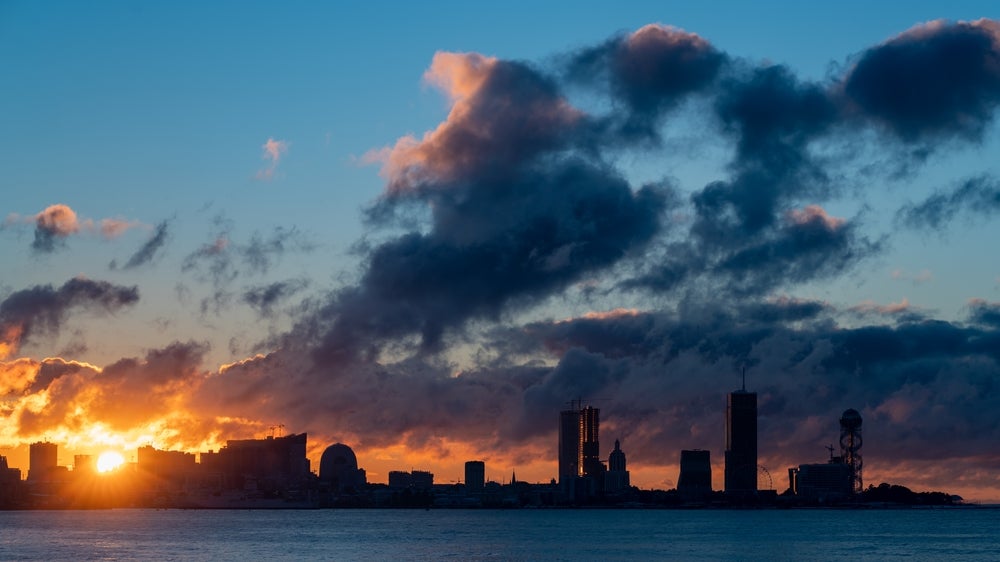 For over a millennium, the Silk Road – a network of trade routes connecting Europe, Asia and Africa – stood at the centre of global trade. For much of that time, Georgia was at the centre of the Silk Road. From the 6th century AD, with the Byzantine Empire at its greatest extent, the Road's northern route from central China passed through Georgia to reach Europe, making it a hub for merchants and traders from across the world. Now, Georgia has become an extremely attractive proposition for those looking to build new factories and manufacturing plants.
Trading had changed by the 15th century; the importance of these routes had waned, and so too had Georgia's pivotal role. However, standing on the cusp of Europe and Asia, it never lost its potential as a base for companies with operations in both regions. Today, that potential is being realised. Georgia's infrastructure is developing, free industrial zones (FIZs) are springing up and a raft of government policies are helping to make trade easier than ever. Setting up a facility in Georgia has never been more appealing.
Small nation, great location
Plant owners have a lot to think about when planning a new factory. They need logistical certainty, allowing inward flows of raw materials and outward flows of finished products. They need to be able to do business without being bogged down in bureaucracy, and they need to trade freely with domestic and international partners. Georgia offers all this – alongside unparalleled access to both advanced, high-tech markets in Europe and developing, rapidly-expanding markets in Asia.
Booming infrastructure investment provides the backbone for Georgian logistics and factory expansion. Railway investment has seen the development of the Baku-Tbilisi-Kars railway line – linking Azerbaijan, Georgia and Turkey – with pilot shipments under way since 2017 and a move to full operations imminent. It is the centrepiece of Georgia's railway modernisation project – now 95% complete, and improving both travel times and safety. The project provides a valuable alternative to long-distance ocean shipping between east Asia and Europe, the costs of which have grown fivefold over recent years. Similar momentum is evident on the roads, with 240km of Georgia's east-west highway completed and more under construction. Seaborn travel between Europe and Asia is similarly simple. Batumi Seaport's Carbamide Terminal, opened in 2021, will process 1,500,000 tonnes of mineral fertilisers per year. Georgia is strongly engaged in connectivity initiatives to provide reliable link-ups with its neighbours, such as TRACECA, the Middle Corridor and the Black Sea-Caspian Sea corridor.
FIZs are another initiative helping Georgian manufacturers to do business – prime locations within a prime location. Each has its own business-friendly regulations, custom rules and tax regimes. This includes exemption on property tax, profit tax and value-added tax across swathes of products, including imported foreign goods and operations carried out inside the FIZ. There are further exemptions on import taxes for goods flowing to and from the FIZs, making them a perfect location for manufacturers with a significant international presence – and, on top of tax breaks, the Georgian government has been offering FDI grants to foreign companies since 2021. Companies in vehicle, aircraft and electronic manufacturing are eligible, as well as logistics and business process and outsourcing companies. It means that, upon arrival in Georgia, investors may be eligible to receive a lump sum of up to one million GEL (around $300,000).
Meanwhile, Georgian government efforts to promote trade have catalysed growth. A network of trade agreements in Georgia means businesses situated there enjoy zero custom tariffs with a market of more than 2.3 billion potential customers. This includes free trade deals with the EU, the European Free Trade Association (comprising four countries) and the Commonwealth of Independent States (nine nations spanning eastern Europe and central Asia, the UK, Turkey and China. GSP+, a preferential trading regime, also eases transactions with Canada, Japan and the US.
Choose Georgia, go global
Georgia's commitment to helping businesses trade and expand is already bearing fruit. Even during the peak of the Covid-19 pandemic, freight volumes were up; container traffic along the Middle Corridor, running from China and through Georgia, increased by 12.9% in 2020 compared with 2019. In the first half of 2021, it went up again – this time by more than 260%. With further rail, road and sea developments in the pipeline – for example, the Pace terminal project and the planned Poti Port expansion – volumes will only grow further.
The result is that Georgia is reclaiming its Silk Road-era status as a portal to the world. Earlier in 2022, a delivery of machinery and auto-parts, valued at nearly $3.5m, arrived in Tbilisi on the first direct cargo train between the Georgian capital and China's Gansu province. Factory owners can now benefit from Georgia's emergence as an international manufacturing nerve centre. Its status as a supply chain hub is growing, doing business is become easier and trade is on the rise. Setting up a new factory or manufacturing base is fraught with tricky choices – but Georgia's convenience as a location is a no-brainer.
Invest in Georgia can help businesses get set up in the region and access the many opportunities on offer. Download the whitepaper on this page to find out more.