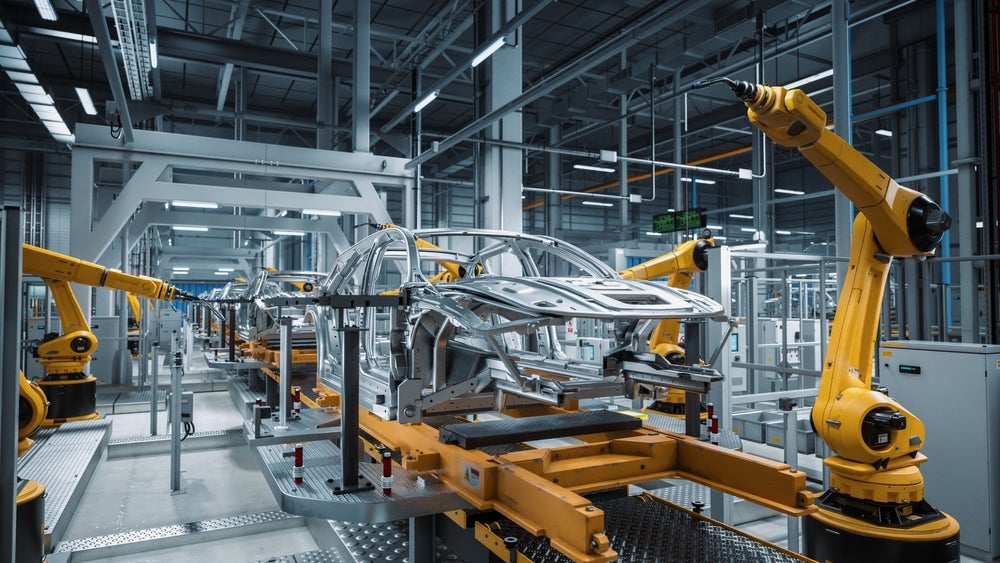 As a country that has an established automotive industry, the US offers enticing opportunities for starting a business in the industry.
With about 76% of the US population owning a car, the demand is axiomatic, and with about $1.5trn in revenue from road vehicle and parts retail trade per annum, the industry is financially strong.
Beyond Detroit, the home of the automotive industry in the US, there are several cities and states that offer a strong economic argument for setting up a business in this sector. Some are listed below.
Arizona (population 7.1 million)
Arizona is the sixth largest and 15th most populous state in the US with a gross state product of about $383m per annum.
As the state capital, Phoenix represents an attractive option for potential business start-ups and is the driving force of Arizona's economy.
According to Bureau of Economic Analysis figures and the USs Department of Commerce, Maricopa County, in which Phoenix sits, recorded a gross domestic product of just over $220.8bn in 2020, a 4.5% increase year on year.
With this economic growth and a growing population, market conditions and the potential customer base for automotive companies continue to look prosperous in Arizona.
Texas (population 29.1 million)
Texas is the second largest state in the US and an economic powerhouse. It is also home to a well-established automotive manufacturing sector.
It is also a member Nafta auto corridor, where billions of dollars of assembled vehicles and auto parts are shipped between Mexico and Texas.
As the state capital and 11th most populous city in the US, Austin personifies the business-friendly, economic powerhouse that is Texas personifies the state's can-do attitude. Consistently rated as one of the best cities to start a new business enterprise, Austin is a location that enjoys significant entrepreneurial activity that stimulates its robust economy.
In terms of what makes it a contender for the best place to start an automotive company, Texas offers a range of favourable business tax structures and incentives for new and expanding companies. These include no state income tax for employees, allowing businesses to attract employees and reducing costs for start-ups.
Ohio (population 11.8 million)
In the Midwestern state of Ohio, capital city of Columbus has a population of about 900,000. As with other cities in the state, it has a high-performing and increasingly diverse economy.
Major sector employers in Ohio come from a range of sectors, including education, banking, fashion, defence, aviation, food, logistics, steel, energy, medical research, healthcare, hospitality, retail and technology.
According to a report by real estate research company Relocate America, Columbus is one of the primary markets for growth in property sales in the US.
With a range of industries and burgeoning population growth, the overall market conditions offer an attractive environment in which to set up an automotive business.
Another major city in Ohio is Cleveland, which is home to cultural institutions, national sports teams and many prosperous industries. With a GDP of about $135bn in 2019, it is the economic hub of the state.
Boasting a diverse economy, Cleveland has major employers from sectors including healthcare, banking, finance, education, insurance, manufacturing, sports and tech.
The Cleveland economy offers a friendly environment for start-up businesses with various tax incentives available for new enterprises.
The Ohio Job Creation Tax Credit scheme provides the opportunity for business owners to obtain a refundable tax credit against their commercial activity tax, insurance premium tax, Ohio corporate franchise tax and an employee's individual Ohio personal income taxes. It is this kind of business investment promoting incentive that suggests Cleveland should appear on the list when exploring the best place to set up an automotive business in the US.
Signalling the growth of emerging industries in Ohio, Forbes magazine has forecast that Cleveland could be the next major US tech hub, with 180 tech companies already trading in the city. With more people living in the city in well paid jobs, the bigger the market becomes for car retail.
As the erstwhile centre of the US automotive industry, home to seven major car manufacturers, Cleveland has a storied history in this sector.
Information, data and statistics from United States Census Bureau, International Trade Administration, Ohio Department of Commerce, State of Arizona.