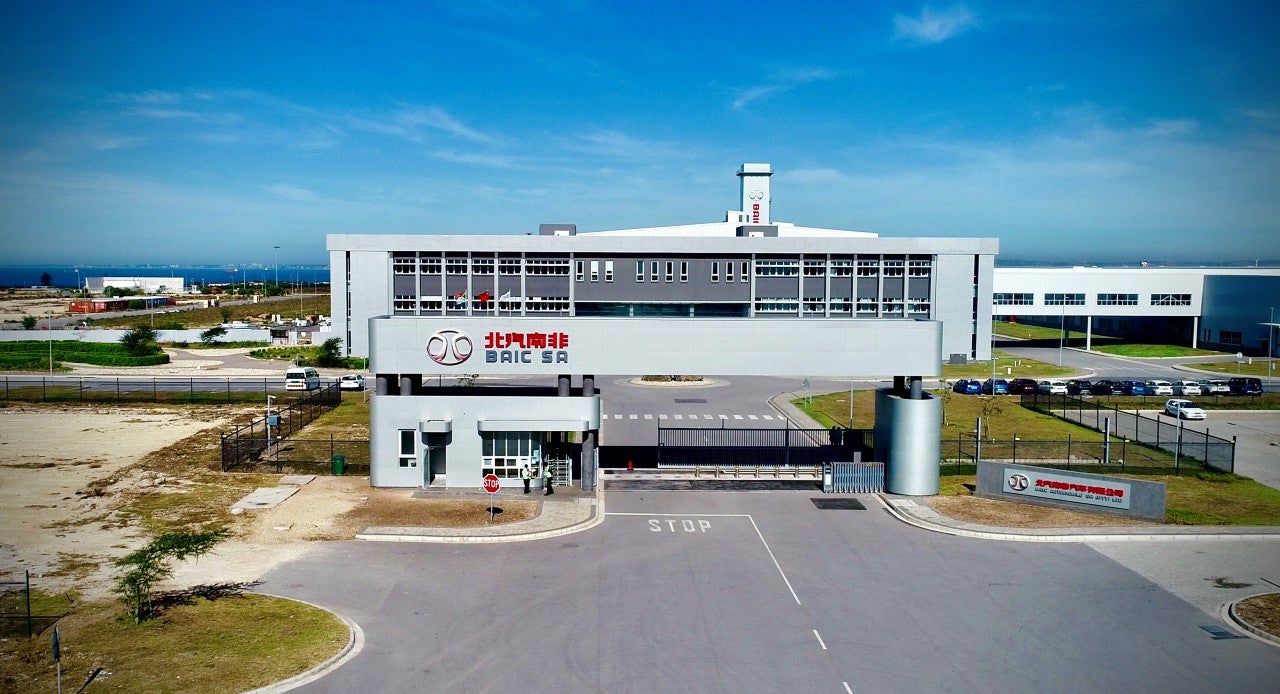 Even as cities encourage wider use of public transportation to limit personal vehicle emissions, automobiles will continue to play a significant role in human movement for the foreseeable future, whether they are traditional internal combustion engine motors or new energy and hybrid vehicles.
While China, the US, Japan and Germany are traditionally the major global automotive makers, South Africa aims to produce 1% of the world's cars, or 1.4 million vehicles annually, according to the South African Automotive Masterplan (SAAM) 2021–35. Investment in the automotive sector today will be key to fuelling the growth of South Africa's automotive industry, which will help the country meet the global demand for automobiles. South Africa's automotive manufacturing industry is one of its strongest economic sectors. According to the US Department of Commerce's website, South Africa's automobile market was estimated at $35.15bn (R656.09bn) in 2022, with exports reaching $13.1bn, according to the US' International Trade Administration.
South Africa currently hosts seven OEMs, with two located in the Coega Special Economic Zone (SEZ). These OEMs invested R8.8bn n 2021, with an additional R5.7bn invested by the automotive component suppliers. The automotive sector is geared for growth as more OEMs are currently exploring options to locate in South Africa as the gateway to the African continent, Middle East and Asia. The Coega SEZ is positioning itself as a location of choice with its enabling infrastructure, proximity to ports and logistics networks, and other value-added services offered to investors.
"The domestic automotive industry has undergone a pronounced transformation since the advent of democracy in South Africa," the SAAM reads. "It is now dominated by multinational firms and is fully integrated within global value chains. It is characterised by substantial levels of exporting and importing and has proven itself capable of producing vehicles to the highest international standards."
Foreign direct investment grows
In 2015, vehicle exports were delivered to 140 countries, and South Africa has already attracted attention from Ford, Hyundai and Toyota within the past few years, with those global giants investing in South Africa's automotive sector. GlobalData findings tracked 15 foreign direct investment deals into South Africa between 2019 and 2021. Ford Motor Company of Southern Africa (FMCSA), a South Africa-based manufacturer of automobiles and commercial vehicles and a subsidiary of US-based Ford Motor Company, invested more than $686m in upgrades and new facilities at the Silverton plant in Pretoria that will support the production of the Ranger pick-up truck. In support, the national government has invested R4.5bn for the construction of the first phase of the supplier park for FMCSA, which was successfully implemented by the Coega Development Corporation as an Implementing Agent of Choice.
In 2020, South Korea's Hyundai Motor Co. announced plans to establish a new factory in Benoni.
Also in 2020, Toyota South Africa Motors announced it would open a new hybrid car factory south of Durban and invest around $162.3m to produce a new passenger car model from this plant.
Beijing Automobile International Corporation (BAIC) has pledged to invest to the tune of R11bn in an auto plant in the Coega SEZ capable of producing 100,000 units – creating more than 2,500 jobs during the construction phase – and is set employ 1,000 people at the plant, with additional downstream jobs created in the automotive value chain. The BAIC local factory is a joint venture between China's state-owned company, BAIC, and South Africa's Industrial Development Corporation (IDC) with a 35% shareholding.
Specialised zones dedicated to automotive manufacturing
Coega SEZ in the city of Gqeberha in the Nelson Mandela Bay Municipality, is positioned on the main southern hemisphere's east-west shipping routes. The SEZ is served by two ports, with the deepwater Port of Ngqura serving as a designated hub for container traffic, while the Port of Port Elizabeth operates container, vehicle, breakbulk and bulk terminals, which are currently being expanded by Transnet to increase their throughput capacity.
The Coega SEZ intends to become the automotive hub of the new millennium. The SEZ has 14 specialised zones, two of which are dedicated to the automotive sector. Coega's offering to the automotive investors includes cost-effective comprehensive manufacturing solutions in zone 1 and 2 of the Coega SEZ and in the Nelson Mandela Bay Logistics Park in Kariega, formerly known as Uitenhage.
Coega is perfectly geared to support automotive investors, assemblers and component suppliers alike with a diverse range of services, allowing the companies to focus on the core business of manufacturing and distribution. The Coega SEZ has the infrastructure, incentives, logistical networks and value chain that foreign companies need to succeed. Most importantly, the Coega SEZ specialises in assisting investors to ensure they have access to government-support initiatives, including exemption from some load shedding, shared 24-hour security and telecommunications networks. Tenants of the SEZ also have access to export markets via the deepwater Port of Ngqura, Port of Port Elizabeth and the Chief Dawid Stuurman International Airport.
For more about the Coega SEZ and the incentive programmes offered, download the informational booklet here.