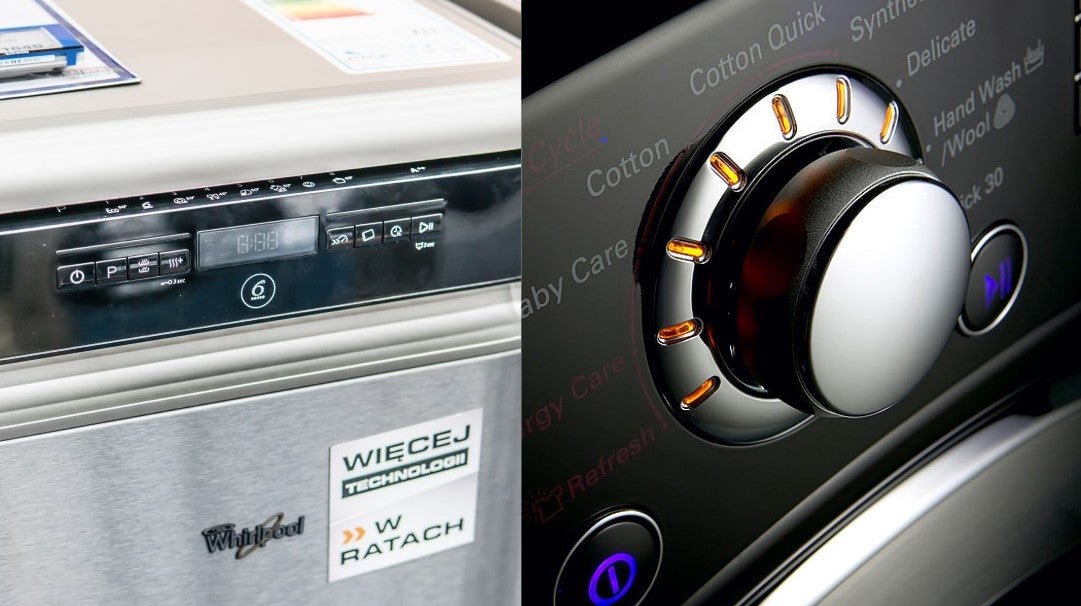 The household appliances industry is thriving in Poland. Each year, the sector produces 35 million units in the country, ranging from large items like fridge freezers and washing machines to smaller everyday products like ceramics.
According to data from Applia Polska, a Polish non-government membership organisation for this sector, factories in this country are responsible for 40% of the household appliances produced in the European Union. Poland is the world's second-largest exporter of large household appliances, second only to China.
It is because of the sector strength that Daikin Europe, a global manufacturer, and supplier of heating, ventilation, air conditioning, and refrigeration systems, announced in July 2022 that it will invest more than €300m in the construction of a new manufacturing facility in Łódź. It will become Daikin's first production facility in Poland and aims to employ 1,000 people by 2025.
"The efforts we have made will enable us to produce four times more than today by 2025," says Hiromitsu Iwasaki, Vice President of Daikin Europe. "By doing so, we will have created a production system that ensures a stable supply to this rapidly growing market. With the new factory, we are continuing our 'proximity' strategy, which is that all heating products sold in Europe are also manufactured in Europe."
Łódź is also home to the Household Appliances Congress, the biggest CEO summit of this industry in Europe. It is a forum for exchanging ideas and discussing topics important to the industry — such as HR, logistics, and the circular economy — with sector experts, company representatives, and government officials.
Start-ups in the household appliances sector are also given a special platform to showcase their products and network. The 2022 fourth edition of the event was attended by Whirlpool, B/S/H Bosch Siemens, Samsung, Miele, Haier, Electrolux, and more.
With the household appliances sector thriving in Łódź, we spoke to Zygmunt Łopalewski, Central Europe Communications and Government Relations Senior Manager at home appliances giant Whirlpool, and Aleksander Tyszkiewicz, Director General at Sirmax, Europe's leading producer of polypropylene compounds, a material often used in home appliances products.
Whirlpool: building a European legacy
It's impossible to tell the story of Whirlpool in Łódź without mentioning parent company Indesit, a leading European manufacturer, and distributor of domestic appliances, says Łopalewski. Indesit moved to Łódź in 1999 and opened its first factory aimed at producing free-standing cookers. In 2004, a second factory was built, this time with a focus on refrigerators. In 2011, Indesit opened a factory for plastic components in Łódź.
"By this point, Whirlpool had a huge production area and the business decided to continue to modernise and develop its offering, spending more than €90 million on its Industrial Plan for Poland in Łódź. This meant modernising the various factories, but importantly, increasingly R&D activity. In 2019, Whirlpool opened the Shared Services Centre for Supply Chain in Łódź, which manages our logistics operations for the entire EMEA region."
Łopalewski says it is a city with a short but rich and dynamic history, adding that it is experiencing significant growth. In fact, GDP growth increased in Q1 2022 to 8.6%, from 7.3% in Q4 2021. The World Bank has trimmed its forecast of Poland's GDP growth in 2022 by 0.8 percentage points to 3.9% owing to the impact of current geopolitics. However, even at a reduced pace, Poland's GDP growth may be stronger than the average for Central Europe.
"Łódź has been called the Manchester of Eastern Europe," says Łopalewski. "After the fall of communism in Łódź, the household appliances industry was one of the drivers of regeneration. The people of Łódź remember the economic challenges they faced in the 90s and are rooting for its success. The city, regional authorities, and thriving economic zone are all working towards the region's development. Despite the current geopolitical situation and economic challenges, Łódź continues to march forward."
Łopalewski says that many foreign businesses should consider relocating to Łódź but only after careful consideration of whether they will fit into the local ecosystem.
"I am not sure if Łódź is still able to absorb many gigantic industrial ventures, but in an era where businesses are looking to shorten supply chains, especially for components in Europe, Łódź has a lot to offer. Well-developed sectors like the household appliances and IT sectors offer a great opportunity for synergies in business.
"Logistically speaking, Łódź is also very well-connected – as seen in the number of logistics centres in and around the city – and it's also close to Warsaw. Don't forget the development of the super-fast railway that's between Łódź and the capital. There's also the construction of a central airport between Łódź and Warsaw. There's a feeling of excitement here about the future here in Łódź."
Sirmax, to the max
Leading international supplier of high-performance plastic compounds, Sirmax is another big player in the region. Sirmax is ranked the top producer of polypropylene compounds in Europe, with a production capacity of up to 380,000 tons per year.
Its products are widely used as raw materials to produce many components mainly for household appliances, automobiles, and power tools. Sirmax has two factories located in Kutno, in the north area of Łódź.
Tyszkiewicz says that Sirmax chose the Łódź region because it is an "unquestionable" leader in the household appliances sector and because the logistics infrastructure helps the business get closer to customers. But are there any mechanisms in place that help Sirmax do business?
"Yes, the Łódź Special Economic Zones (Łódź SEZ) system in Poland is a very efficient way of supporting industrial and service investments thanks to income tax incentives and rebates. These incentives draw major foreign investors to Poland. However, it takes a bit of preparation to gain access to the schemes."
Tyszkiewicz says businesses will need to ensure their investments fit within the Łódź SEZ framework to ensure they are meeting regulatory requirements. This means meeting certain criteria and fulfilling various obligations in both the ramp-up phase and later stages. The Łódź SEZ can help with this according to Tyszkiewicz, most notably for Sirmax when it launched in Kutno back in 2005 and more recently when it opened a new factory in 2019.
Looking to the future, Tyszkiewicz predicts that Łódź's household appliances sector will continue to show strength, thanks in part to the improving standard of living around the globe. He says the sector also needs to move towards more sustainable sources to protect the climate, and that innovation is best achieved by being surrounded by your peers in business.
"One final point, Sirmax has seen that the home appliances industry has been very resistant to economic crises as the sector is so essential to our basic needs. I suspect this trend will continue. The big question is how we sustainably manage these needs. The past 20 years have shown that the Polish home appliances sector is ready to take on the challenge."
To find out more about the home appliances sector in Łódź or how the Łódź SEZ can help you move to the region, download the whitepaper below